Best Rome guided tours and how to visit Rome
Like the old saying goes. While in Rome, do as the Romans. When you arrive in Rome there is no doubt that this old adage is on your mind. Rome is loaded with intriguing, interesting and unique attractions that don't exist any place else in the world.
Before you travel to Rome it is a good idea to formulate a plan which includes self-guided Rome tours. Or a Rome guided tour with a pre-planned itinerary.
If you want to know which type of tour is best for your situation, then continue reading to find out which of the Rome guided tours or a self-guided tours are best for your vacation.
Why Take a Rome tour guide?
Learn more about Rome with a city expert
By taking a Rome guided tour, you will find many advantages that enhance your journey.
Rome is packed with history, culture and incredible works of art from paintings to sculptures to architecture. When you take a guided tour of Rome you can learn from an expert. He will understands the intricacies of the city and the unique places to visit which increases the value of your adventure.
Do not miss anything about Rome history
Without taking a guided tour of Rome, you may miss several sightseeing opportunities. Because you don't speak Italian or have a degree in world history.
As you walk the streets of Rome, there is a good chance that you will never know the true extent of what you are experiencing.
Our top tips compiled in a free guide
Skip the line thanks one of the many Rome guided tours
Many Rome guided tours include special perks that enhance your experience while seeing some of the most important historical places in the world. One special perk is a Rome guided tour with skip-the-line Rome privileges.
Skip-the-line VIP privileges puts you in a perfect position to avoid the crowds. Also allowing for more time within a special place you are visiting whether that is the Vatican, Colosseum, the Forum or the Sistine Chapel.
Tips to Choose the Right Rome Tours
You need to do some homework when selecting the perfect Rome guided tour. But you already know that time spent planning a vacation always pays dividends.
Here is a short list of tips that will help you choose the right Rome guided tour.
Save time and avoid the queue
Choosing a tour that includes a logical progression of attractions allows for less travel time between attractions. And also more time spent enjoying a special place. A fantastic example of this type of excursion is the skip the line St Peter's Basilica guided tour.
If physical health is an issue, then a skip-the-line Rome tour is the best option for you when walking long distances or standing in line is a problem.
Enjoy your visit with a great guide
Small group tours allow you to maneuver through sites more efficiently, giving you more time to spend at a location. An example of a small group excursion is the St Peter's Cupola private tour.
Take an audio-guide to save money
Best of Rome Walking Tours
Take some advice from an expert when booking a Rome walking tour. Through our experiences of touring Rome, we have found that the following Rome tours are ideal for everyone.
Get into the Ancient Roman life
Another great option for you is to witness the real life setting of a Roman Emperor. On the Rome: Tivoli and its Villas day tour you will experience the life of an emperor away from the bustling streets of the city.
You want an insider's look into Roman history and architecture ? The Roman Baroque private walking tour brings the days of the Roman Empire into play and gives you a better understanding of Roman history.
Choose the off-beaten-track Rome walking tours
When you are searching for something off-the-beaten-path included in your Rome guided tour then an ideal selection is the Exclusive Early Morning Vatican Tour.
You will be walking through secret rooms within the Vatican. And the skip-the-line feature is superb for eliminating wasted time standing in line just to get in.
You will find there are advantages and disadvantages when taking or planning a self-guided Rome tour.
On the upside, you decide when the best time of day is to visit an attraction. And you plan a logical starting and stopping point based on your transportation options.
Downfalls to self-guided Rome tours include tickets to attractions selling out. Also constraints of self-planned transportation options, understanding a logical progression of attractions.
Keep in mind that planning a Rome self-guided tour consumes precious vacation time.
A nice suggestion for a self-guided excursion is the Rome Borghese Gallery Entrance Ticket.
Here you can purchase an audio guide headset to help explain the incredible artwork and sculptures. By artists such as Rubens as well as Raphael. A self-guided Rome tour of this type allows you to spend time at the attractions you want to see.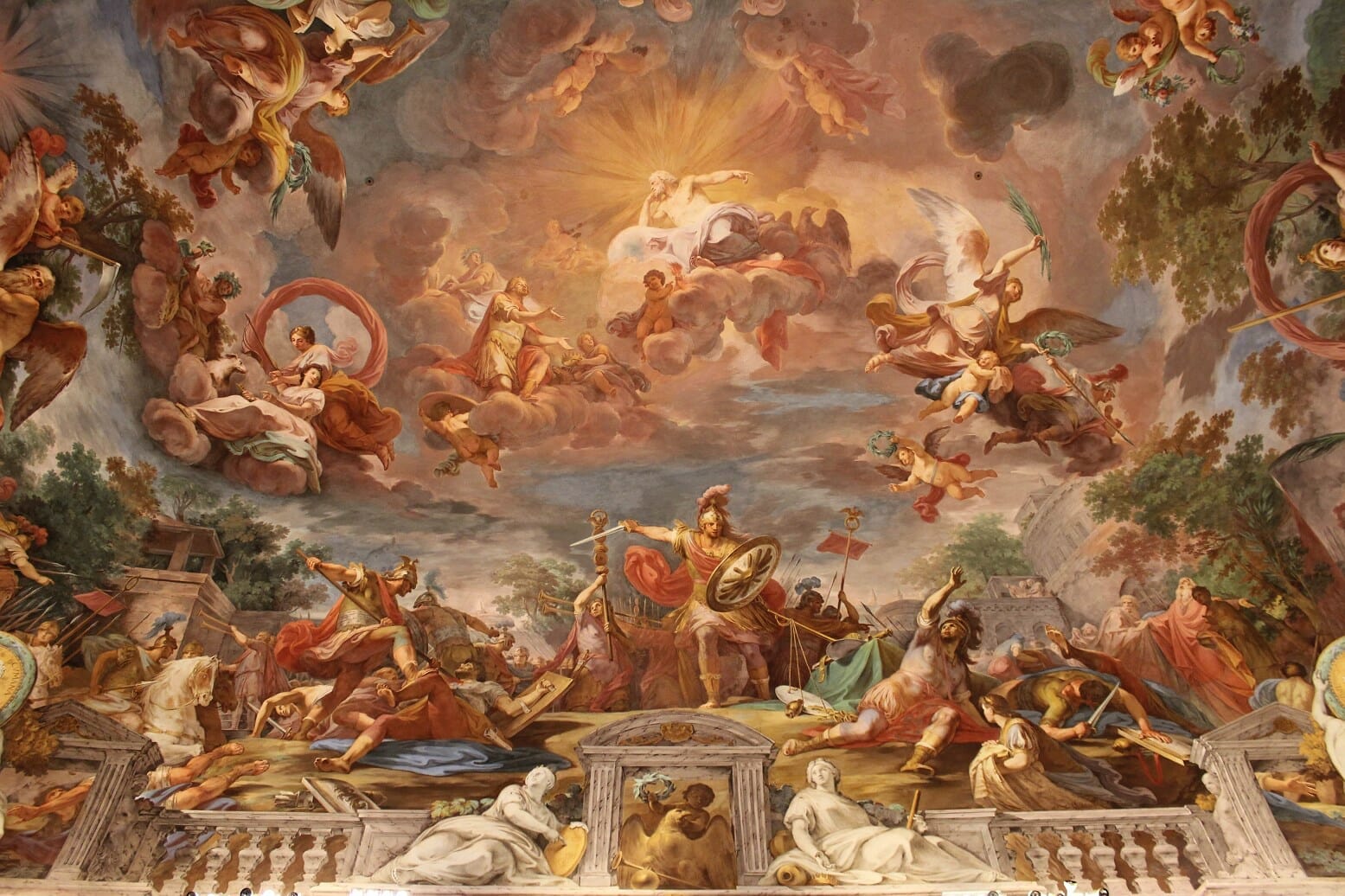 Conclusion on Rome tours and Rome guided tours

Overall, we have found plenty of Rome tours that will fit any budget and enhance your vacation experience. Booking one of the many Rome tours takes advantage of your precious time. With skip-the-line options, pre-planned transportation and how much time is spent on a specific day of your vacation.
In the end, taking a Rome guided tour is easy and will bring you lifelong memories of this ancient yet cosmopolitan city.