Shopping in Rome : top streets for window shoppers
---
Rome is not all about old ruins and the splendour of the Vatican. It is also a window shopper's paradise!
Whether you want to look at high-end fashion, partake in outlet shopping in Rome, or source beautiful antiques, shopping in Rome, Italy is AMAZING!
Check out our guide below on how to make the most of shopping in Rome!
Your free mobile guide of Rome

Shopping in Rome: What you Need to Know
Store opening times and closure periods
Beware the siesta! Rome's shops tend to enjoy a little afternoon nap. That is probably a good thing after a long lunch full of delicious carby tastiness….
Opening hours to have shopping in Rome
Generally from around 9am until 1.30pm. Sunday opening from 10/11am
Afternoon hours from about 3.30pm to 7.30pm
Summer vacation: August  – lots of stores will be closed while the Romans take a much needed summer holiday away from the heat of the city!
Sales time Shopping in Rome
Boutique and high street stores alike can out on a sale whenever they fancy. However, there are generally summer and winter sales on in Rome. This is when the previous season's merchandise is put out at a discount to make room for new stock.
If you are a keen shopper looking for a great discount, the January period is one of the best times for shopping in Rome, Italy. You will have the city largely to yourself, because it's just a little too cold for cruise holidays and the majority of vacationers. The summer sales usually begin in July.
Look for the word SALDI in shop windows and you will know you are on to a good thing! This is also a great time to go outlet shopping in Rome – purely for the air conditioning!
Best Areas for Shopping in Rome
One of Rome's most famous shopping streets! The Via Del Corso is the longest shopping street in Rome. This is the best place to head for high street brands. You'll catch all the big chains here, such as H&M, Zara and a load more.
If you are craving a designer fix, the Via Dei Condotti is the place to head. This offers some of the best outlet shopping in Rome. Bring plenty of cash to splash here – you'll find the likes of Dior and Gucci along here! This place is also a window shopper's dream, especially if you only have enough money for the metro fare to get here!
Located in the Prati area, this is the place locals come to when shopping in Rome, Italy. Gone are your big expensive brands, Instead, here you will find reasonably priced merchandise that real Italians purchase themselves.
Shopping in Rome – Where to find what!
Best for: Italian Leather Goods
Rome is famous for its Italian leather stores.  Try Saddlers Union for a real staple of Italian leather provision. Known locally as the place to head to buy non-branded, high quality leather bags, belts and shoes, this place should definitely be on anyone's itinerary.
Best for : Vintage Fashion
Head to the Via del Governo Vecchio to pick through an array of fabulous vintage clothing and accessories such as belts and jewellery. The area is like on massive flea market! Lose yourself here for a couple of hours and pick up a great bargain.
Head back down the Via dei Coronari for lots of little art and antique shops. You will be sure to find something authentic here, far removed from the tourist tat on sale around the main attractions.
Top 5 best concept stores to go Shopping in Rome
There are a number of really cool concept stores in Rome – if you have time, make sure to check some of them out!
This concept store showcases the best unique clothing, jewellery and accessories around! Grab unique pieces that you know will only be owned by you!  Head down to the Via Dell'Orso and enjoy the cool vibe as you shop in this gorgeous hip store.
Situated on the Via del Vantaggio, this amazing concept shoe shop will blow your mind! The theme is of course sneaker related, but there are also tonnes of cool accessories on display too.
This shop, located on the Piazza dell'Unita 21 is simply fabulous for picking up quality used goods. You will find designer products here in mint condition, so it's a great place to pick up a signature piece.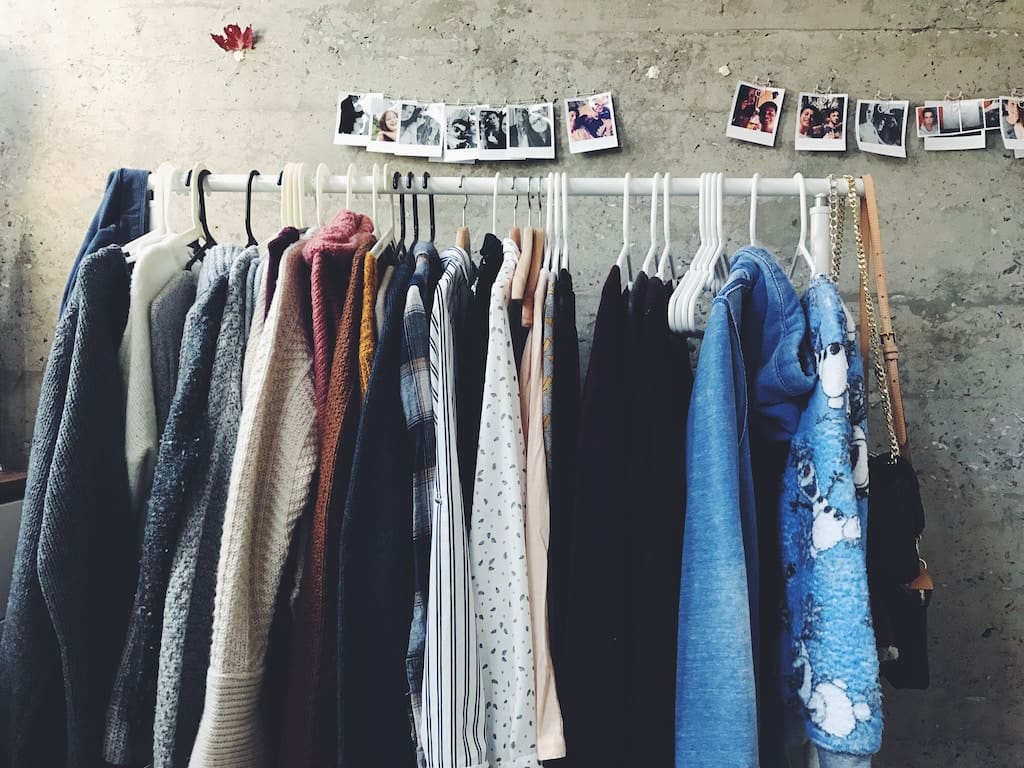 4.     Boschettotre
For those thinking about a signature piece for their living room back home, Boschettotre is the place to visit! On the Via Del Boschetto you can pick up some small pieces that will look amazing on your shelf back home!
A cool sports concept store showcasing the trendiest sports gear around! Located close to the Vatican you can pick up some amazing pieces that will make your gym buddies jealous. Find the shop on Via Giuseppe Gioachino Belli.
Ready for a shopping session in Rome?
We hope this gives you a good flavour for shopping in Rome. Whether you crave massive outlet malls or unique one off pieces, Rome has it all. Start planning your trip to Rome here and let us know how you get on!