8 places at which to taste the best gelato in Rome
---
Gelato is no standard ice cream. It is a creamier more luxurious version (which is surprising, since there is less cream in it that in ice cream!). Gelato is a decidedly Italian dessert that dates back to the 16th century. Rumour has it; it was first created in Florence and has since spread worldwide!
You simply CANNOT come to Rome without tasting this delicious treat, so we have created this handy guide to help you decide where to taste the best gelato in Rome!
Download our free city guide on Rome
How to know if this is the best Gelato in Rome?
With so much choice in Rome for gelato, it can be hard to understand if the place you are in is serving the good stuff. How do you know if they have not just whipped up some sub-standard treat for unsuspecting tourists? Here are some signs of a good gelato:
–       The shop keeps their produce in frozen tubs with covers – they are not sitting out in the air
–       The gelato is not displayed in big, tall piles – this means it is either too frozen or has had some chemicals added to it to retain its shape
–       The colours are light pastels – not bright garish neon, which would be indicative of food colourings
If you follow these tips when choosing where to stop for ice cream, I'm sure you will find the best Gelato in Rome!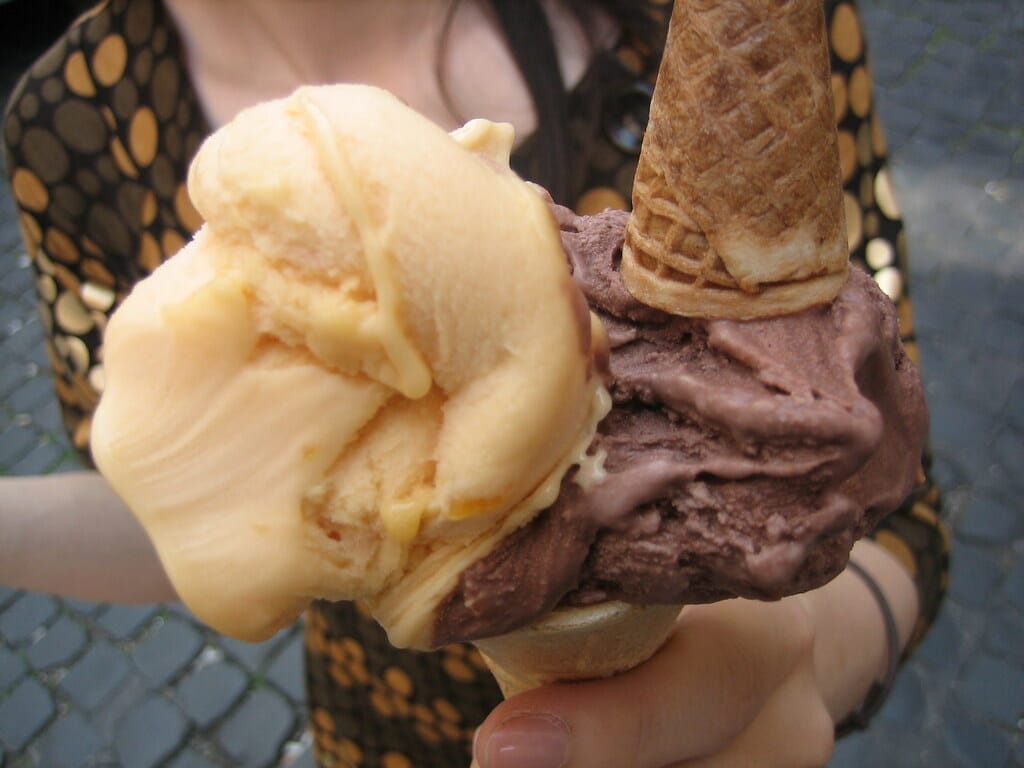 How much does the best Gelato in Rome cost?
A small gelato in a local shop can start from as low as 2€. However, if you want to super-size it and get a massive artisanal on a special waffle cone you could pay up to 8€.
Note: it is much more expensive to sit in than get a takeaway gelato too.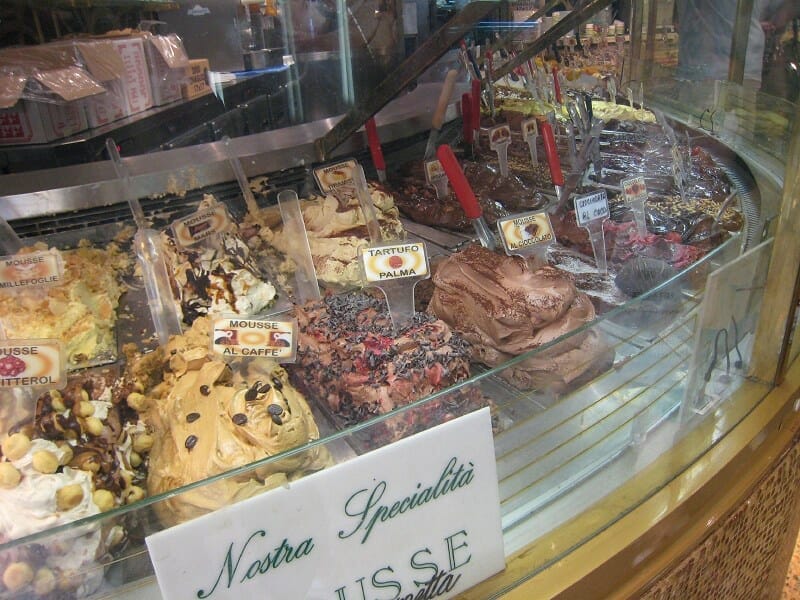 Where to try the 8 best Gelato in Rome ?

We have to start with Fatamorgana as it is probably one of the most recognisable and popular gelaterias in Rome. They have 10 different sorts of chocolate gelato alone here so if you are a chocolate fiend this is the place for you!
 Location – 8 stores across Rome, visit website for the closest to you!
Popular with locals and tourists alike, Frigidarium is special as you can ask to have your gelato topped with delicious whipped cream delicious whipped cream! Made in house several times a day in fresh batches it is well worth waiting in the (often long) queue!
 Location –  Via del Governo Vecchio, 112, 00186
This is a fab place to visit if you actually want to see the gelato being made! The owners will not mind talking to you about the process either! It is a little bit of a journey to get to their two stores, but well worth it!
 Location – Via Luigi Poletti, 6 Via Federico Cesi, 1
4.     Gelato San Lorenzo
This is one for those who are at least trying to be slightly healthy! Gelato San Lorenzo's owners pride themselves on making the most additive-free gelato in town, as well as low fat options too……Perhaps eating here will help you fell less guilty about all that carbonara you had last night…..
 Location  – Via Tiburtina, 6
Perhaps you want a different take on gelato, a modern twist, or are with people who don't want any (shock – horror!) Gelateria Grom is the place for you. There is gelato galore but also a bunch of other treats – sorbet, iced tea and coffee and smoothies, so it is a good all-rounder for the whole family or group of friends.
 Location – Via Agonale, 3    Piazza dei Cinquecento (Termini Station)
It's backwards gelato 🙂 This is a top spot to bring the kids (or the big kids) who wouldn't mind watching the artisanal gelato being made from behind the glass. Of course, you have to taste the delicious produce also!  Try the pistachio……
Location – Via di San Cosimato, 14/a – 00153 Roma
7.     Gelateria dei Gracchi
An oldie but a goodie, Gelateria dei Gracchi has been around for over 20 years! There are nearly 40 flavours on offer here so you might have a problem deciding which ones to eat! Sample a few different scoops here and you will not be disappointed!
Location – Via Dei Gracchi 272
Another historical gelato gem – Fiordiluna has been in business since the early 1990s and is famous for its' weird and wonderful flavours. Try the ginger gelato for a feast of the senses.
Location – Via della Lunagretta 96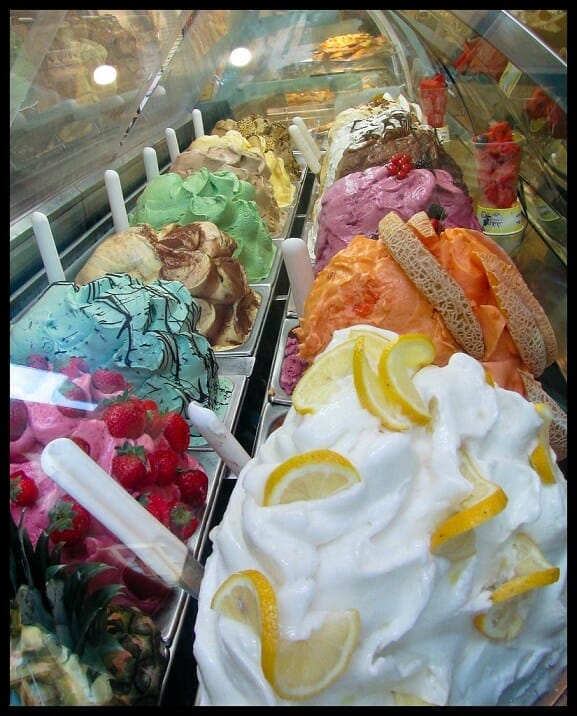 Conclusion on the best Gelato in Rome
There you have it – a complete guide to the best gelato in Rome! Do not feel guilty about indulging yourself on holiday. Gelato is a great treat for all the family. Get planning your trip by checking out the best things to do in Rome.
You should also consider buying a Roman Travel Pass if you want to discover Rome top attractions! Check our Roma Pass comparison article and let us know how you get on!