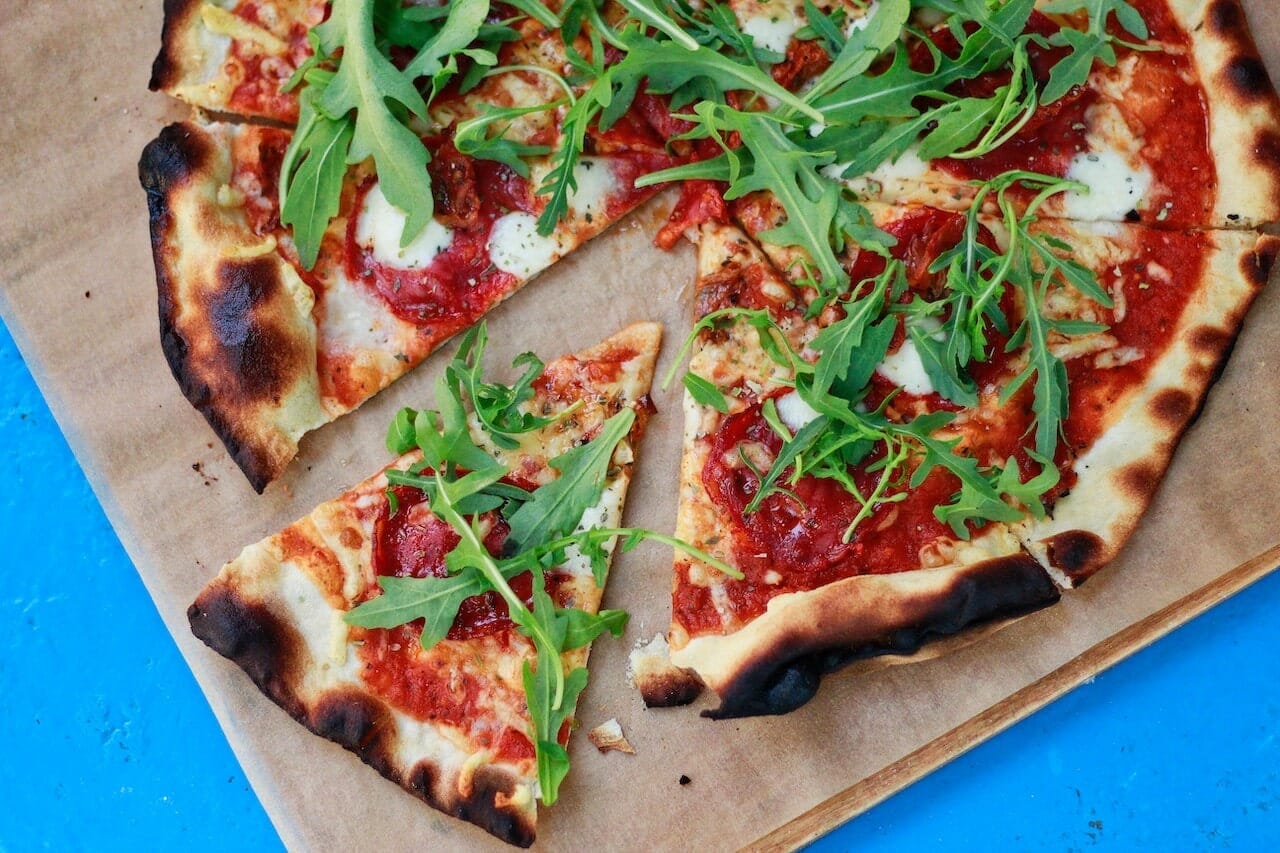 Where to find the best pizza in Rome ?
---
Where do we start when talking about Rome's fantastic food offerings ! Whether it's the world famous pasta or gelato, Rome is a foodie heaven. Lunch and Dinner are not something to be rushed here as you sit and take in the atmosphere.
Expect seasonal produce, excellent  wine and a gorgeous dessert menu  when eating out in Rome. But it's the pizza man, the pizza that will have you coming back for more ! Rome's local style is thin crust and crispy, meaning it is nice and light and leaves plenty of room for a dessert !
To eat it like a local, don't waste your time in a restaurant – plenty of Rome's restaurants offer pizza by the slice. Grab a few and amble around a park or sit in a square people watching as you eat ! Read on for how to find the best Pizza in Rome !

All our advice for free in ou mobile guide on Rome
The Top 5 best Pizza in Rome
We'll try to cover all budgets here so there is something for everyone !
Best For : Weird and Wonderful Pizza
Check out Pizzarium Bonchi if you are looking for something far from the traditional fayre on offer. Here you can sample some of the best pizza in Rome in a variety of weird and wonderful flavours !
This place offers great seasonal flavours – it can be pricy if you go for some of the stranger combinations. Try the asparagus pizza in asparagus season – it's to die for. Don't expect a fancy restaurant here – if you can make your way through the crowd to get one slice you've done well !
Location – Via della Meloria 43, 00136 Rome, Italy, near Cipro Metro Station
Price – Mid Range, priced per weight
Expect to pay up to

30€ for 8 slices and a couple of soft drinks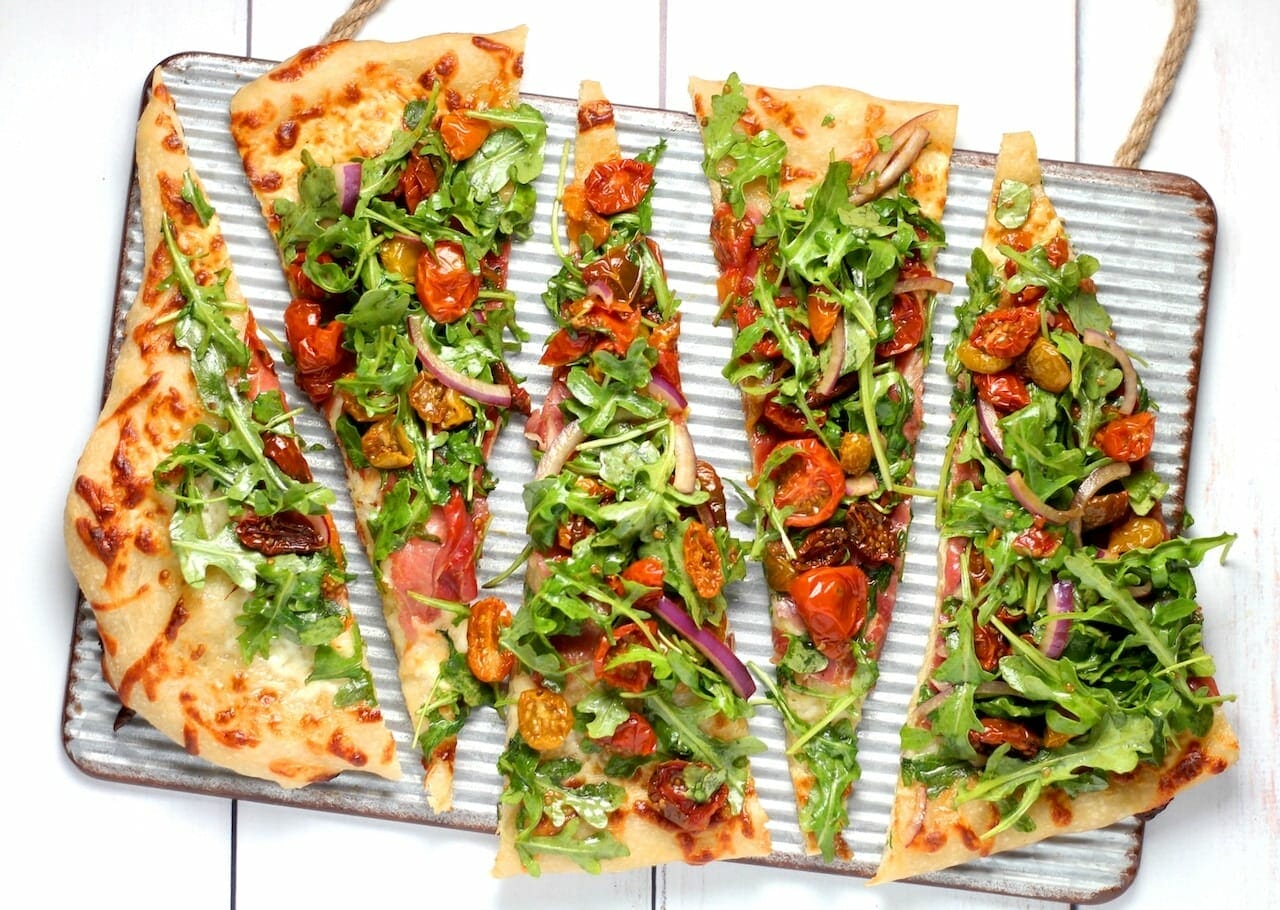 Best For : Budget travellers – a quick slice
A good quality budget pizza is hard to find – but Pinsere delivers time and time again. Featuring high up the rankings, the quality to price ratio is superb here. Get yourself a pizza here for as little as 5€. Despite the price, the flavours are fresh and delicious. This place definitely offers some of the best pizza in Rome !
Location – Via Flavia, 98, 00187 Rome, Italy
Price – Budget
Get a full pizza for as little as

5€
Best For :  Mid Range Family Restaurant
PizzaRe is a great wee family restaurant, situated near Piazza Popolo. Pizzas are cooked in a wood fired oven, and there are a variety of other items on the menu if you've had enough of the carbs !
Prices are mid-range, nothing fancy, and the place makes for a great stopoff at the end of a long day sightseeing. There is a real family vibe here and PizzaRe is popular with Italians too. This means you are getting some of the best pizza in Rome in terms of authenticity
Location – Via di Ripetta 14, 00186 Rome, Italy
Price – Mid-Range
Expect to pay

€10

for a simple pizza with a few toppings
Best For : Traditional Roman
The best pizza in Rome (traditional style) is to be found at Da Remo's ! Serving up the traditional crispy base for which Roman pizza is known, it's a real treat.
The atmosphere is electric – noise, shouting and jostling for position can occur amongst locals ! This restaurant also offers another Roman staple served with traditional meals – the Fritti. These little fried starters are just the thing to whet your appetite whilst you wait for your main course.
Location – Piazza di Santa Maria Liberatrice 44
Price – Mid- High
Expect to pay about

€15 for a pizza
Best For : Modern Take on Traditional Pizza
Magnifica offers a great selection of craft beers to pair with your pizza. You'll not find big standard choices here. There's potato pizza and bacon pizza on the menu, to name but a few.
The decor is a welcome change from the traditional interiors of many of Rome's 15000 pizza restaurants. You walk into a cool, refreshing and modern space Make sure to try the Fritti on the menu, or one of the cool local beers on the menu
Location  – Via Ugo de Carolis 72/D
Price – Mid
Expect to pay about

€11 for a pizza
Conclusion of the best pizza in Rome

You are now ready for a tour of some of the best pizzas in Rome ! Get planning your trip now by checking out our other resources, such as best places to stay in Rome or Rome transport. After a day of sightseeing and pounding the pavements in Rome you'll be dying for a mouthwatering slice of pizza at any one of these top restaurants !