Breweries In Rome & Craft Beer You Must Try
---
No trip to the city is complete without enjoying a craft beer from historic breweries in Rome.
But where to go to find the very best?
Our guide will walk you through the many small breweries in Rome and where to find the best experience.
Popular Beer Brands and the Short History of Italian Beer
Since the birth of civilization, human beings have enjoyed fermented drinks.
Whether it is malted barley, rice or hops, corn or wheat, alcohol has been made by our ancestors on every continent. That is true of Italy too, but while there are several breweries in Rome, only a few have really gained global recognition.
While Italy is known for wine production, the beer industry is relatively small by comparison.
Winemaking in Italy has a history stretching back over 4,000 years, with many of the best brands being hundreds of years old.
No brewery in Rome can match that kind of history; however, many of the popular brands were founded in the mid-1800s, with the selling point being the wonderful pure water used in the brewing processes.
The main brands you may recognize are:
Angelo Poretti

– Founded in 1876, Angelo Poretti offers a range of beers and lagers with distinctive flavors.
Castello

– A very new brewery that began in 1997 and has quickly established itself around the world.
Forst

– Another brewery founded in the mid-1800s, this time in 1857. Has a unique taste, thanks to the pure mountain water used in production.
Menabrea

– Since launching in 1846, Menabrea has been known for quality beer.
Moretti

– First launched in 1859, with L'autentica being its most popular. It is often referred to as 'man with the moustache' beer thanks to its famous logo.
Peroni

– Launched in 1846 in Rome, Nastro Azzurro is the bestseller of their products, famed for using quality Italian ingredients.
While these beers have become famous around the world, there are many breweries in Rome that produce wonderful drinks that are unknown outside of Italy.
That is a shame. A historical brewery in Rome can produce quality beer that rivals anything you will find on the market and offer something more too. But you need to know where to look.
Get This Helpful Guide of Rome on Your Mobile – For FREE!
What is the Definition of Craft Beer?
If a drink is referred to as a craft beer, it is commonly understood as meaning it is made in a traditional way, usually without commercial machinery in a small brewery.
They do vary in size, some are so small they sell what they produce directly, and others create enough to sell through suppliers but nowhere near the quantities of the brands we previously discussed.
Where do Romans Drink Their Beer?
Wine has all the history, but over the last couple of decades, it is a beer that has had momentum in Rome. The consumption of craft beer has increased dramatically.
Even just a decade ago, you would have needed to find an Irish-themed pub or settle for a Peroni with your meal in a restaurant to enjoy a beer.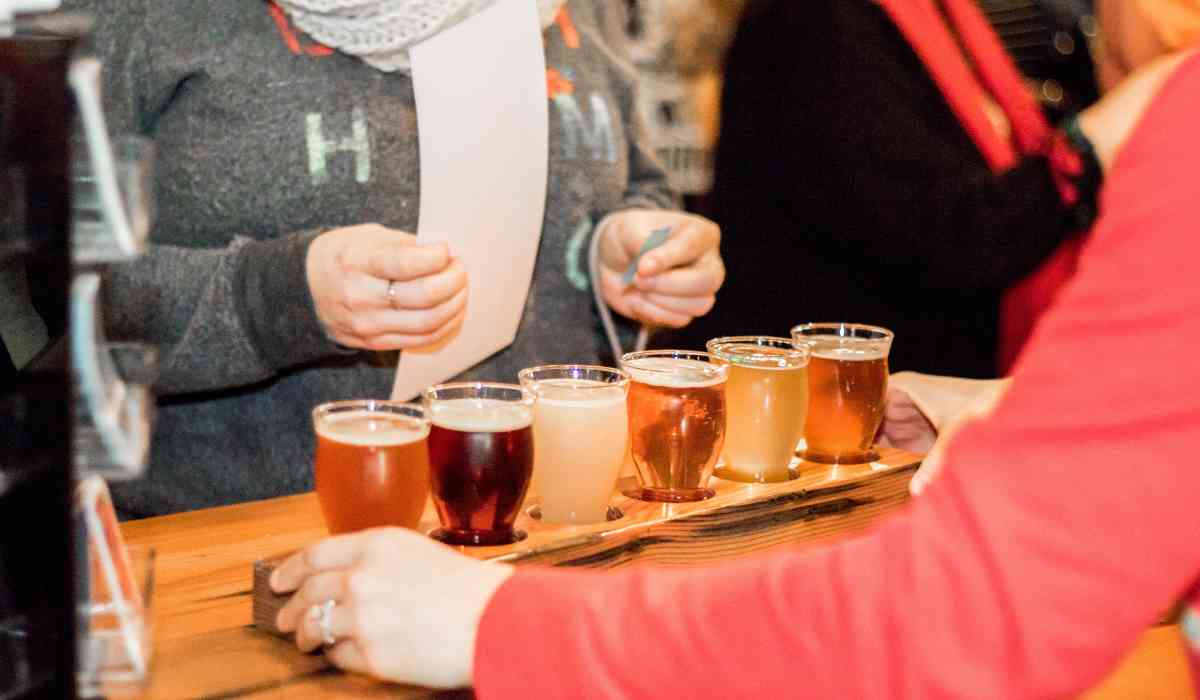 Today, you have a number of breweries in Rome offering high-quality craft beers, and there are ever-increasing numbers of bars and pubs where you can enjoy those drinks.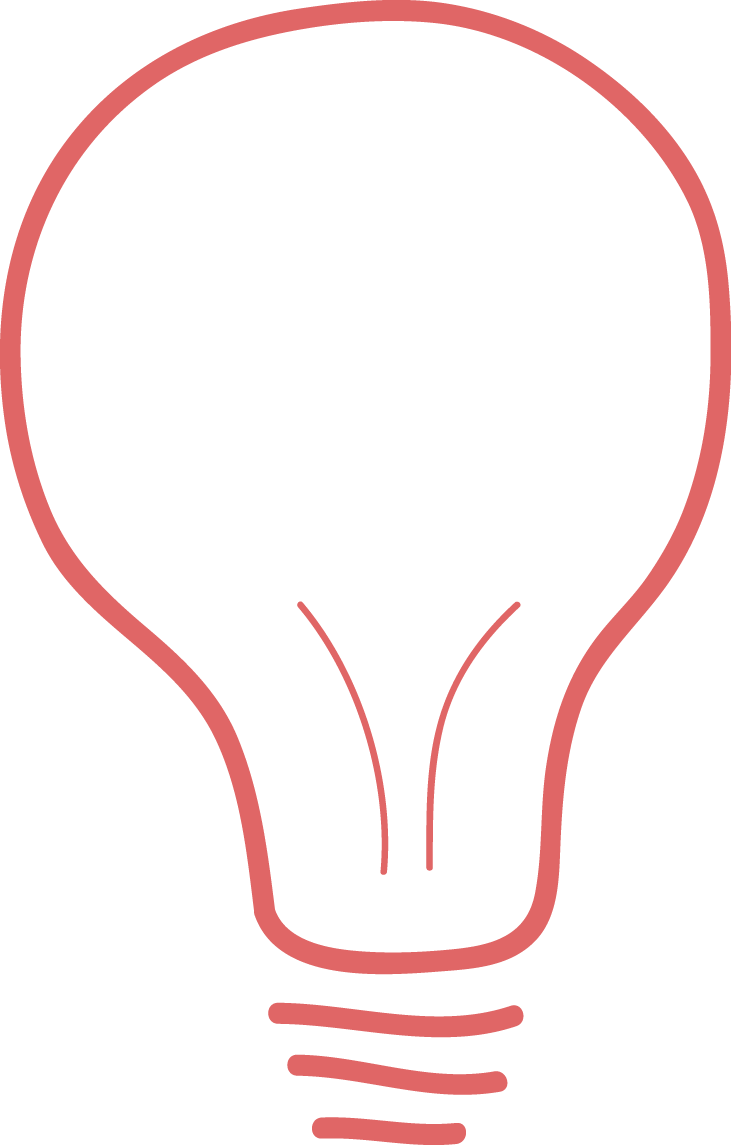 Tip – If you want to enjoy the products of one of the new waves of a craft brewery in Rome, then head to a pub or bar, where you will find a wide selection.
The other great thing about enjoying some time in a local pub is that you get to meet local people away from the tourist trail and get a feel for Rome as they experience it. That alone is worth going to a pub in Rome on its own.
Italy has a range of alcohol laws, you have to be 18 years old to purchase alcohol in a pub, bar, restaurant, or store.
In addition, while over 16s are usually allowed in clubs, many bars and pubs have an 18 or 21 age restriction in place, so if you are traveling with a family, check before heading to a venue if you have younger people with you. Always carry ID, as it can be requested by staff before serving.
How do You Order Beer in Italy?
If you want to sample some of the beers produced by a brewery in Rome, try learning the Italian way of doing it.
Not every establishment has English speakers, and even for those that do, it is always good to learn something of the local language everywhere you go, and what better thing to learn than ordering a beer!
It is a relatively easy thing to do, let's begin with the different types of beer:
A Beer: La Birra
One Beer: Una Birra
Two Beers: Due Birre
Pale Ale: Birra Bionda
Brown Ale: Birra Scura
Draft Beer: Birra Alla Spina
You may want to say the name of the beer rather than the type though, so you would ask for a Peroni, or a Birra Menabrea, for instance.
When in a restaurant, the most common sizes of beer are:
Small: Una Birra Piccola
Medium: Una Birra Media
Putting those into an order is simple: I would like a beer, please – Vorrie una birra, per favore.
This is pronounced vor-ray oo-na bee-rah, per far-vo-ray
You can replace the drink with a specific size, a brand like Peroni, or a size as mentioned earlier.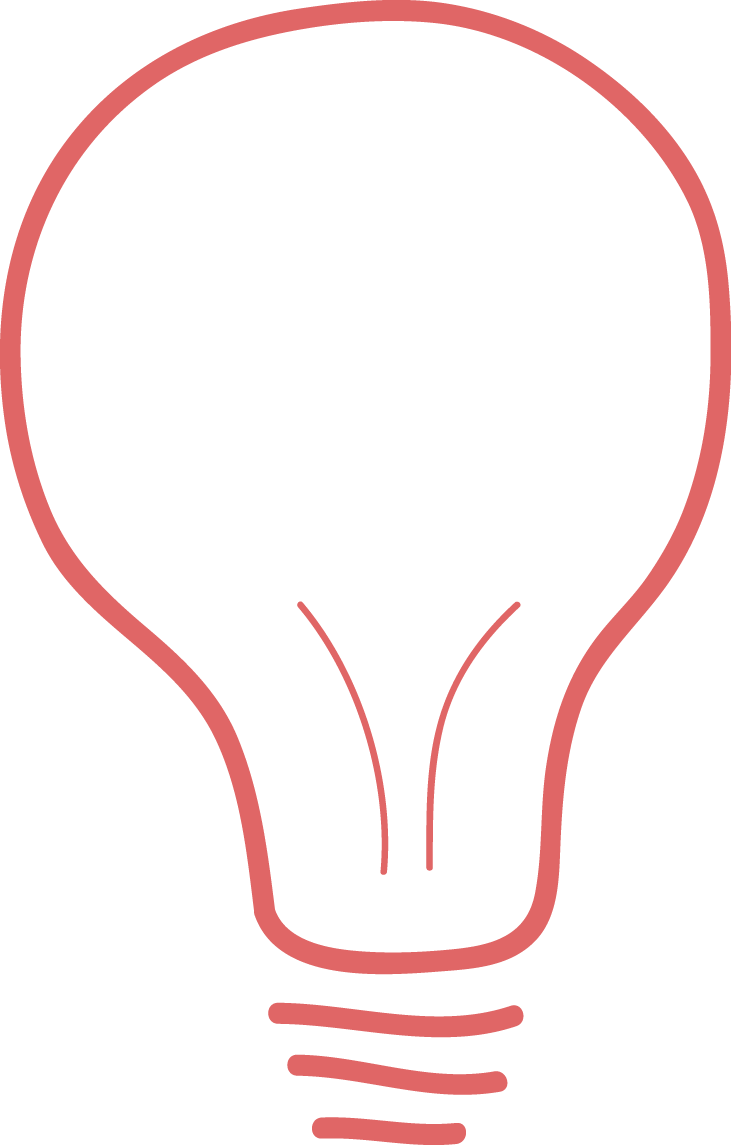 Tip – If you go into a pub with a large beer choice, try asking, "Quale birre avete all spina?" (what beer do you have on tap?). This is pronounced kwa-ley bee-rah ah-vet-the al-la speen-a.
Also, note that in a pub, you may be asked if you want a brewery in Rome beer "Alla Spina o in Bottiglia?"
This means draft beer or bottled. Pick your preference, In Bottiglia (bottled) or Alla Spina(draft).
What to Expect from a Craft Beer in Rome?
Breweries in Rome produce a wide range of drinks, with craft beers exploding in popularity in recent years.
So, what kind of beer can you expect from a brewery in Rome? The best craft beer in Rome is probably the IPA, pronounced 'EEpa'.
This is developed from a recipe used to make Indian Pale Ale, a favorite in the UK and around the world, and is referred to as Italian Pale Ale.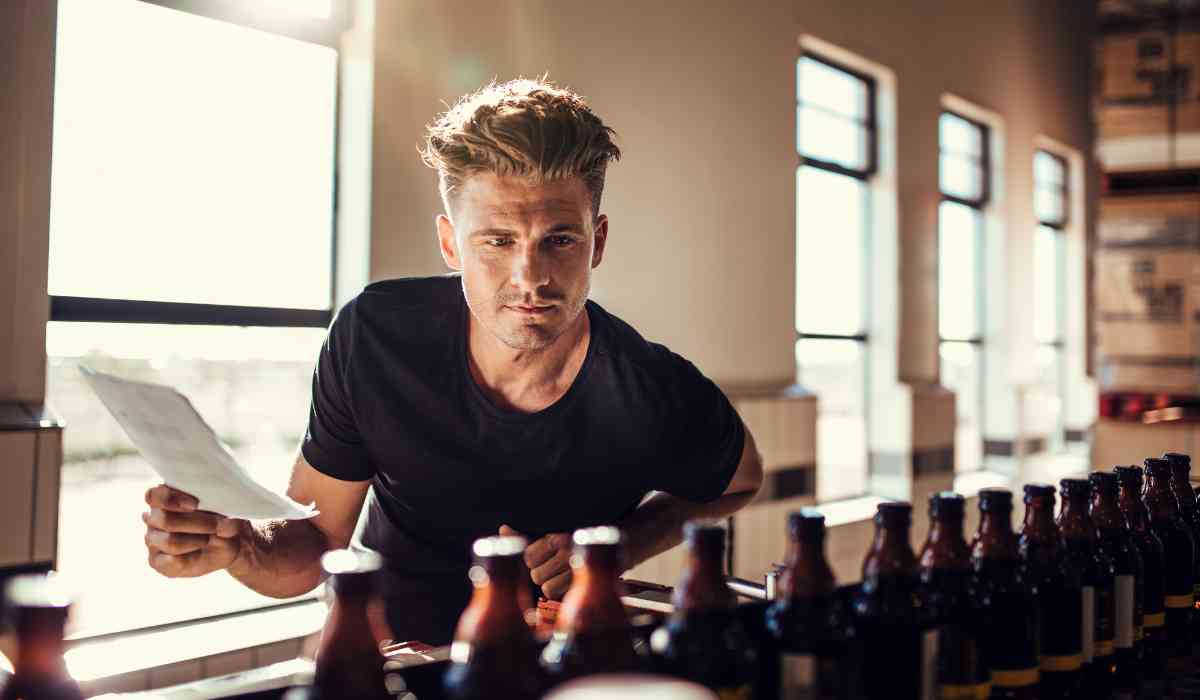 Fragrant and with a hoppy taste, you can find IPAs ranging from 4% right up to 8% alcohol content, with most in the 6% region.
But that is not all. Microbreweries in Rome also produce a range of pilsner lagers, stout, bitter, brown ale, and more. Whatever your taste for craft beer, there is a small brewery in Rome producing it.
How Much Are You Going to Pay for the Best Beer in Rome?
Brewery and craft beer in Rome can vary in cost quite a lot depending on where you are drinking. A medium beer in a restaurant may be €5-8 depending on where you are, but you can often get a pint for a similar cost in a pub.
Artisan beers sold in bottles can reach as high as €10, so it does depend on what you may think of as the best craft beer as to what it costs.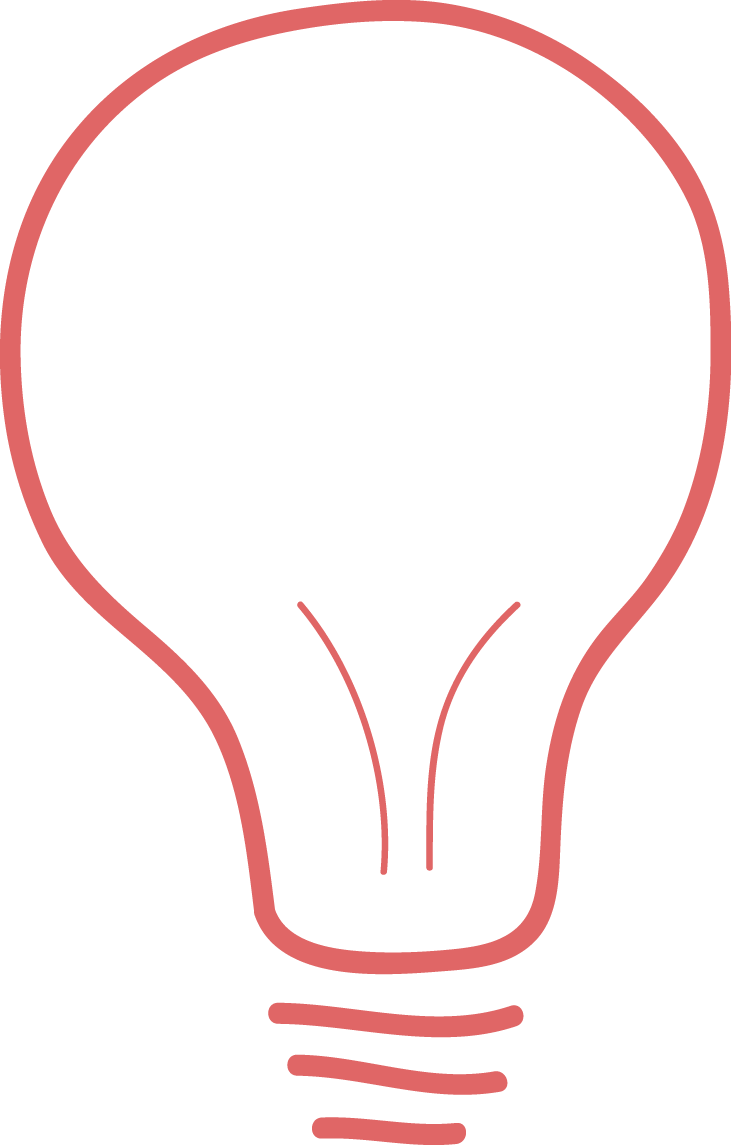 Tip – To put these prices in perspective, if you settle for mass-produced Italian beer, you can buy bottles in the supermarket for less than 2€ each.
The 11 Best Breweries in Rome Italy
If you do want to enjoy some craft beer, Italy has not always been the first destination that comes to mind. However, times have changed, and beer from a brewery in Rome Italy has a lot to offer.
These are some of the best breweries in Italy today, and we recommend that if you want to enjoy the best breweries in Rome Italy, at least one should be on your list next time you take a trip to this fantastic city.
Offering over 40 Italian craft beers in one place, Open Baladin also offers quality food and snacks too.
It is a friendly and welcoming place that offers brewery tours as well as a great drinking experience. You can see the entire brewing process and, of course, try some of the products in the bar straight after. If you want to experience local breweries with a local guide, check out this bar crawl tour.
2. Ma Che Siete Venuti a Fà
A wide selection of beers is found at this Trastevere based pub.
It was the first to feature beers from independent breweries in Rome and is the most famous of the drinking bars in the city. Here you can watch football matches with locals and enjoy the camaraderie or sorrow, depending on how Roma or Lazio perform.
Sitting just a minute walk from the Colosseum, this is a great place to stop off and take a break from touring the sites.
It offers a choice of craft beers from breweries in Rome, Italy, along with a range of food, including burgers, hot dogs, paninis, salads, sandwiches, pasta dishes, and more.
Not just craft beers, but wonderful, freshly cooked artisan foods too.
If you want a drink with your meal and experience some of the very best homemade Italian food, then this is the place to be. Right next to Termini, so easy to get to, it offers relaxed dining and a choice of fine beers from your choice of a craft brewery in Rome.
5. L'Osteria di Birra del Borgo
A wonderful beer tavern that brings with it a choice of the best breweries in Italy. If you want craft beer, then the rows of bottles and endless draft beer choices means you are sure to find your favorite Italian beer here.
They also offer delicious food too, with pizza, pasta, and more; it's a complete Italian dining experience in relaxed, friendly surroundings.
Offering a number of on tap beers from breweries in Rome Italy, this is the place to visit if you want great beer and good company.
It has some outside seating, a casual ambiance, and a brilliant selection of the best craft beer Italy produces. Not the place to go if you want more, but if it's beer you are after, give it a try.
7. Illuppolati Fraschetta Birraria
Like others on the list, this is a great place to try beer from a craft brewery in Rome Italy, offering a range of beers from a number of different breweries in Rome.
However, they also provide a takeaway service, pouring your draft beer into a can for fresh drinking wherever you want. Its close to the river, and there is nothing better on a sunny day than getting a can from here and having a quiet drink down by the riverbank.
Stylish and chic, you can choose some of the best craft beer Italy produces in a quiet and relaxing environment.
They offer food too, but it is mostly bar snacks, with fries and other simple offerings to go with the main focus, those wonderful beers. Located near the Tiber River, it is perfectly placed if you want to stop off during your exploration of the historic parts of Rome.
A pub, bar, and restaurant, whether you just want to enjoy something from the best breweries in Rome Italy, or want a craft beer alongside a meal, this is a great choice.
They offer quality Italian cuisine as well as a selection of craft beers from both Rome and Italy in general. You won't be disappointed with the food or the beer if you decide to visit BE.RE.
Something different, Spin Beer Shop combines the best craft beers from Rome with music, where you can listen to and buy music from indie labels and groups on both vinyl and CD.
They have a range of beers, so if you have a favorite brewery in Rome, you can probably find it here, and with the unique atmosphere of a record shop, it's a different way of enjoying your beer from Rome.
Tasty food and craft beer in the unique atmosphere of Bir & Fud. If you love a beer with your pizza, this is probably the best in Rome.
Great craft beers from the best breweries in Rome Italy, and fantastic pizza freshly cooked on site. Just by the river, it is a fun place to spend time and is one of the best spots in the city for craft beer.
Can You Buy Craft Beer from Rome Online?
While it is not available for every brand, there are a number of options for online ordering of Rome craft beer.
There are a number of specialist beer stores online that offer a range of Italian made beers, and wherever you are in the world, there is likely to be one delivering to you. Some of the best are Beers of Europe, Beer Bay, and Sitalia Deli who offer fast shipping right across Europe and the UK, or Total Wine and Drizly in the US.
You can also check your favorite brewer, as many offer direct orders of their products, in certain areas, or like Labi, have a dealer list so you can find a supplier closer to home..
FAQs About Breweries In Rome
How old are breweries in Rome?
While we know that beer has been brewed in the region throughout its history, the most well-known of today's breweries in Rome began life much later. A number of the established brands appeared in the mid-1800s, with some far more recent, launching in the 1990s. Over the last 20 years beer has become ever more popular in Rome, and some of the best craft beers come from a brewery in Rome that appears at the turn of the century.
Are Italian craft beers expensive?
They cost more than a normal mass-produced beer would, typically €5 – 10 per bottle compared to less than €2 for supermarket beers. However, compared to other options in Rome, such as wine, craft beer is about on par, costing the same to have with your meal as a quality wine.
What is the definition of craft beer in Italy?
Craft beer is a beer produced by a small brewery using little to no automated industrial equipment and created in small batches, usually by one or two people.
Is craft beer popular in Rome?
In the last 20 years, craft beer has risen dramatically in popularity in Rome, and finding a new brewery in Rome has become a regular thing. Alongside that, many new pubs and bars have opened to cater to that interest. Where once you could maybe find a few restaurants offering craft beer with meals, now you have dedicated bars and restaurants built around the range of beers they offer.
Are there any craft beer festivals in Rome?
There is a food and beer festival every year called The Craft Beer Summer Festival of Rome, usually taking place in June and lasting 3 days.
If you love craft beer, a visit to a brewery in Rome is a great way to explore new tastes.
They have a unique take on the craft beer approach and combine that great flavor with fantastic food, and it is a unique Italian experience you won't want to miss.