Where to stay in Rome? Advice on accommodation in Rome
Knowing where to stay in Rome isn't always easy. The city centre is not as big as people may think. If you want to be close to all the major attractions, finding a hotel or apartment in the area between the Termini Station, Piazza di Spagna, the Colosseum and the Tiber River is a good choice.
However, the convenience may cost you. The further you move away from the historic centre, the cheaper your accommodation is likely to get.
This guide will help you figure out the different neighbourhoods and recommend some good hotels in Rome for different budgets.
Where to stay in Rome by neighbourhood
Best neighbourhood for first-timers: centro storico
The centro storico or historic centre of Rome is an ideal base for first-time visitors. The triangle between the Pantheon and Piazza Navona in the West, Piazza del Popolo in the north, and the Spanish Steps and Trevi Fountain in the east is also one of the city's most beautiful districts. If you want to stay near Trevi Fountain don't forget to check out our guide on the best hotels near Trevi Fountain.
While staying in the historic centre can be pricey, you'll save on public transport because most attractions are within walking distance. It also won't be hard to find a restaurant, trattoria or café in one of the cobbled lanes.
Best neighbourhood for a festive atmosphere in Rome : Trastevere
On the opposite side of the Tiber from the historic centre, Trastevere is home to a lively mix of students, expats, and wealthy Italians. The medieval streets and atmospheric piazzas are lined with bars and restaurants, ranging from expensive fine dining to cheap but authentic local eateries.
If you're likely to be partying until the wee hours of the morning, Trastevere is the Rome neighbourhood for you to stay (best hotels here).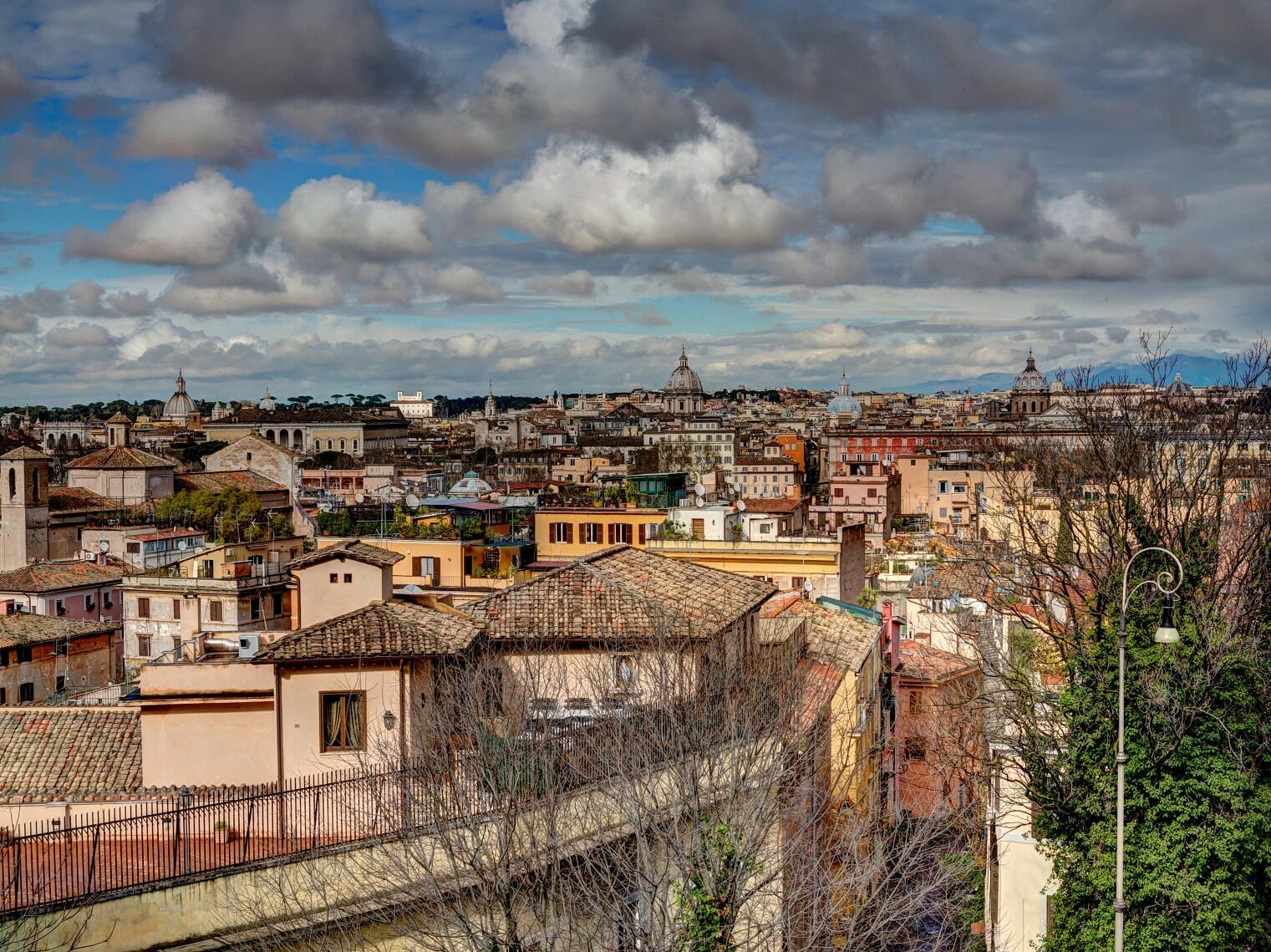 Best neighbourhood for romantics: Aventine Hill
The small and exclusive Aventine Hill district boasts some of Rome's loveliest streets and villas. The choice of hotels and B&B's are limited (see here), making it a perfect hideaway for couples looking for a romantic break away from the tourist crowds.
Aventine Hill has an exclusive feel to it, but its position south of the Circus Maximus makes it easily accessible from the historic centre.  Some romantic experiences to be had on Aventine Hill is to watch the sunset from the Giardino degli Aranci (orange garden) or visiting Villa del Priorato di Malta for a keyhole view of St Peter's Basilica.
Best neighbourhoods for the religiously minded: Vatican and Prati
Prati is different to Rome's other neighborhoods (see hotels here) in that it's built in a grid pattern. Even though this middle-class suburb is cut off from ancient Rome by the river, the top sights are still easily reached on foot or by public transport.
If you're visiting Rome from a religious perspective it makes sense to stay near the Vatican. However, the Vatican City doesn't offer hotel or other forms of tourist accommodation. The closest accommodation to the Vatican Museums and St Peter's Basilica is in Rome's Prati district, which flanks the north side of the Tiber River.
Best foodie neighbourhood: Testaccio
The Testaccion quarter south of Aventine Hill is also the least touristy, resulting in authentic food experiences. You'll find from Michelin-starred restaurants to atmospheric neighbourhood pizzerias in Testaccio.
One could argue that the entire Rome is one big foodie neighbourhood. However, there is one district that stands out as having some of the best restaurants and bakeries it's Testaccio.
Best neighbourhood for the budget-minded: Termini
Of course, Termini also has a vibrant nightlife with plenty of bars and trendy restaurants. If you're on a budget and like finding your hotel easily after arriving in a city, Termini is a good choice.
It shouldn't be a surprise that the biggest concentration of budget hotels in Rome (list here) are around the main train station. Termini isn't the prettiest of neighbourhoods although you'll be surprised by the pretty churches and interesting museums in the area.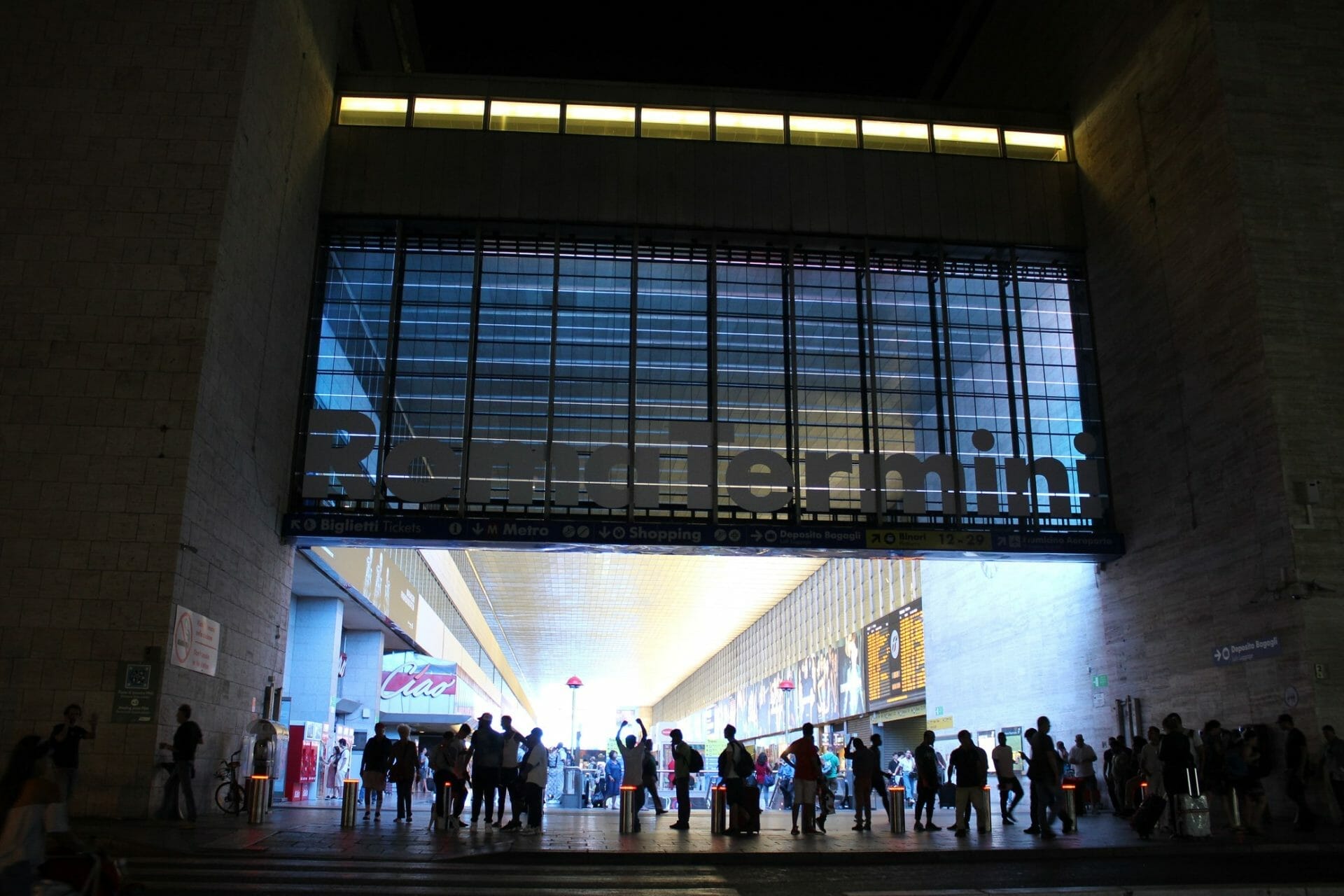 Get our FREE guide to enjoy Rome's splendour
The 5 best hotels in Rome
Martis Palace Hotel Rome (book here) – In the heart of the historic centre, this is an old monastery turned into a luxury boutique hotel. Situated in a tiny side street close to Piazza Navona and the Pantheon, the Martis Palace Hotel Rome is an ideal base from where to explore ancient Rome.
Domus Monamì Luxury Suites (book here) – With only five suites, this luxury boutique hotel is on a hill in Trastevere with beautiful views over Rome, especially in the early morning. The suites are aptly named after Roman Emperors.
Boutique Hotel Campo de 'Fiori (book here) – Classic Rome meets romantic Rome in the 23-room boutique hotel in the centro storico. Think an ivy-covered façade, canopy beds and tufted velvet. Did I mention Pompeii-red walls?  The rooftop terrace is a popular meeting place for a sundowner.
Hotel Celio (book here) – Staying in Hotel Celio behind the Colosseum you can easily imagine yourself to be a guest of a Roman Emperor. The wood panelling, marble, period wallpaper, and Venetian glass are certainly good enough for ancient Rome's elite.
VOI Hotel Donna Camilla Savelli (book here) – A calm oasis in a former Borromini-designed monastery in the heart of Rome, this 80-room hotel has its own on-site Baroque church. Together with a quiet garden restaurant and amazing city views, it's the ideal place to escape to after a day out on Rome's streets.
3 best budget hotels in Rome
Relais Palazzo Taverna (book here) – With rooms going for under €70, the Relais Palazzo Taverna is a real find at a reasonable price. It's in a 15th-century building only 15 minutes on foot from the Pantheon, St Peter's Square and the Trevi Fountain. Castel Sant' Angelo is 400 m away.
Hotel Marsala (book here) – Located right next to the Termini station, this Marsala Hotel Rome has simply furnished but clean rooms. Room prices start at €75 and include breakfast.
Le Stanze del Papa (book here) – Only a 10-minute walk from the Vatican City, this guest house in Prati offers comfortable double rooms with breakfast included for under €40. For this price, you also get free WiFi and a TV in your room.
Airbnb Rome: experience Rome like a local
The choice of Airbnb rentals in Rome is endless – from luxury apartments overlooking the Colosseum or comfortable rooms with charming Italian hosts. Airbnb Rome gives you so much more flexibility if you like to shop for fresh local ingredients and do your own Italian cooking while in town.
To really get under the skin of the eternal city, you may want to consider home sharing or renting an apartment through Airbnb Rome.
Rome hostels for an enjoyable stay
Staying in a hostel isn't everyone's cup of tea. But if you're young (or young at heart) there's nothing wrong with sharing a dorm in a hostel or even renting a private room in a hostel.
Rome has some excellent hostels catering for the budget-minded traveller. Sometimes you won't even notice it's a hostel and not a hotel. Good choices include Generator Rome (see here) and The Blue Hostel (check there).
Camping is also a budget accommodation option. It gives you the freedom to cook your own food and to spend more time in the outdoors when you want to fit in some relaxing days between sightseeing in the city.
Exploring Rome by day and staying in a campsite outside the city at night, is a great way to experience the best of both worlds. For example, the Lazio region is a beautiful area to camp in nature while being only a stone's throw away from Rome.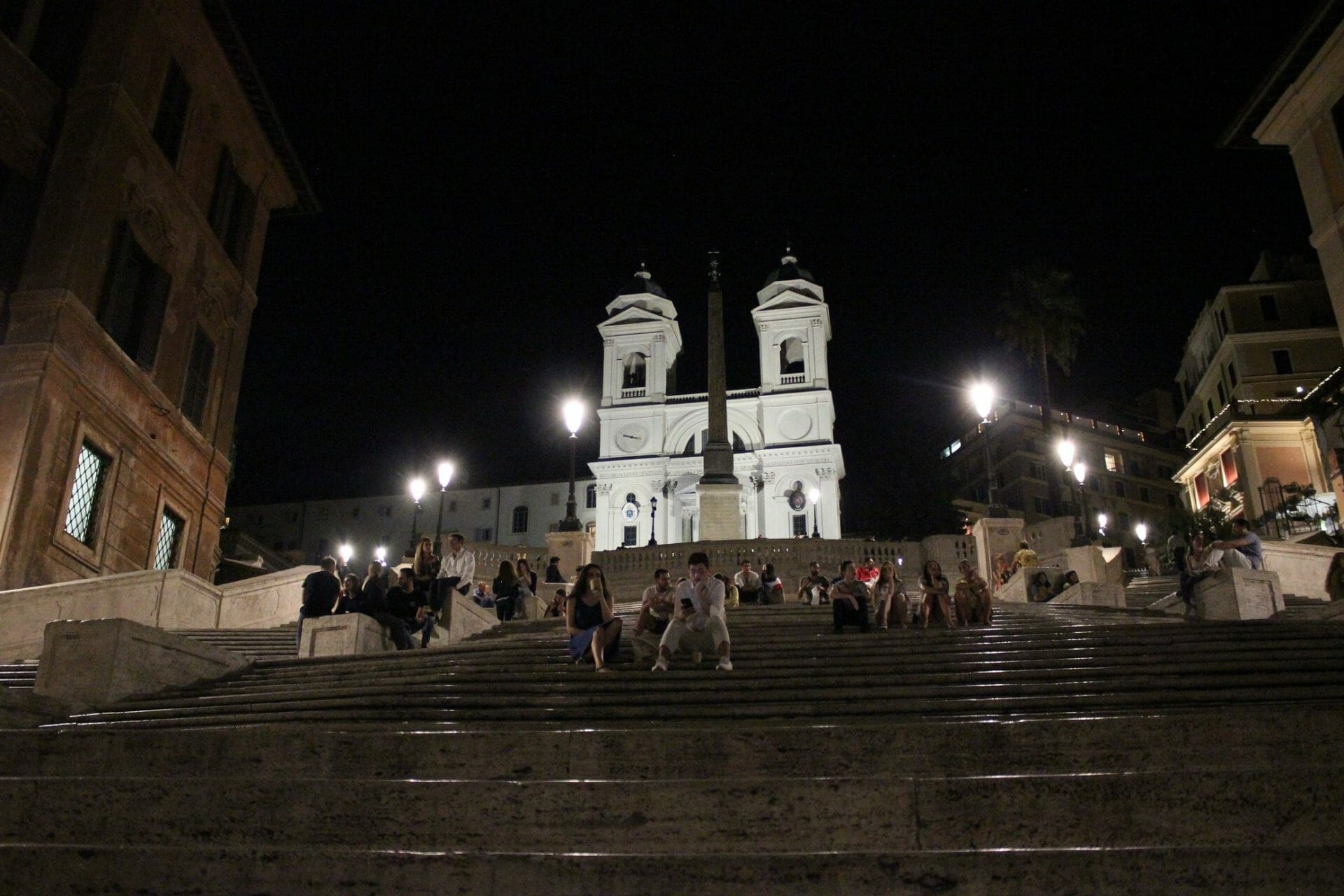 Conclusion on where to stay in Rome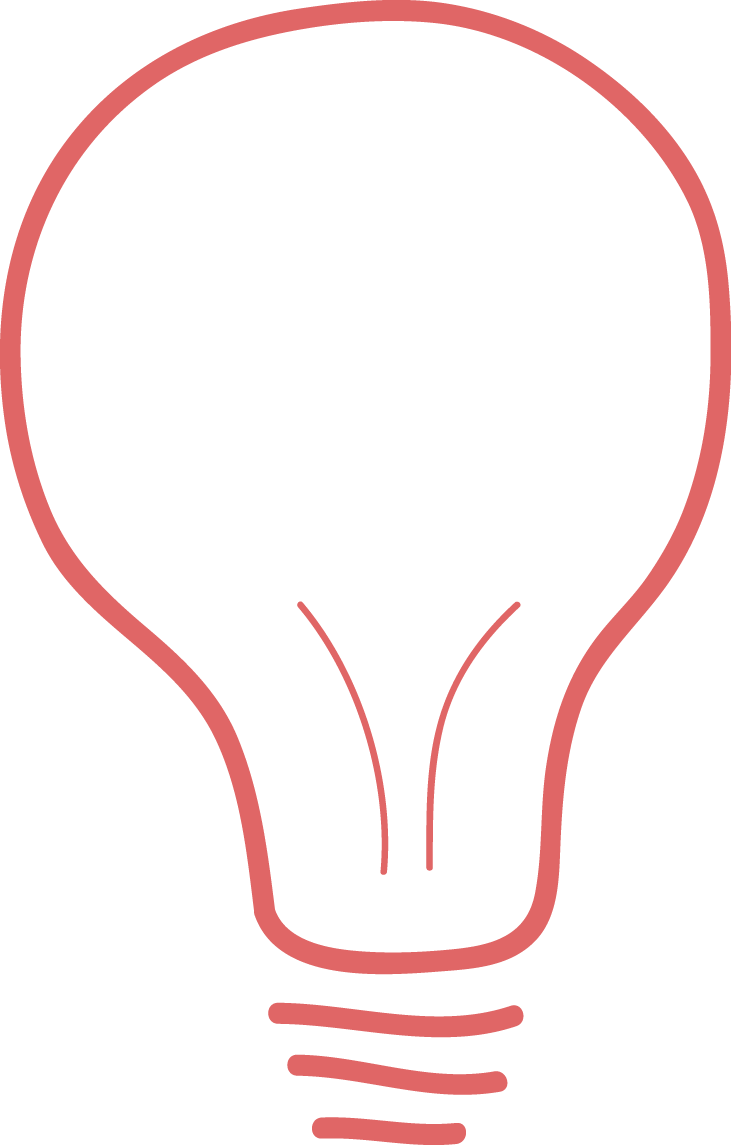 Tip: To make your visit to Rome run even smoother, why don't you book your skip the line tickets for the city's most popular attractions at the same time you book your accommodation.
With all the available accommodation options, there's simply no reason to worry about where to stay in Rome. Whether you're a luxury traveller who prefers staying in a 5-star Rome hotel or a backpacker who can only afford a hostel – you will most definitely find a suitable place to stay in Rome.