Best Hotels Near Trevi Fountain Rome (For Your Travel Needs & Budget)
---
The best hotels near Trevi Fountain Rome give you a fantastic place to stay and the convenience of one of the best locations to see everything this amazing city has to offer.
We have found the very best options for every budget and need to help you make the most of your trip.
The Cost of Hotels near Trevi Fountain Rome – What to Expect?
As one of the most popular areas of the city, hotels in Rome near Trevi Fountain are always in demand.
However, there are still some bargains to be found when looking for accommodation, and there are options for every budget if you have some local insight. But with so many hotels near Trevi Fountain in Rome, it can be a challenge to find the best ones whatever your budget.
Whether you are looking for a budget place to stay or the ultimate in luxury, you will always be able to find a great option with the hotels near Trevi Fountain in Rome, whether you are looking to spend less than a hundred dollars a night or more than a thousand.
Explore Rome like a local with our FREE mobile guide. Download it NOW!
Our Top Picks If You Are In a Hurry
If you just want to find the best hotels quickly, here are our choices for best hotels by Trevi Fountain in a range of budgets and types.
You can have confidence picking from this list of hotels near Trevi Fountain in Rome, as we have taken the time to look at the market and identify those that offer the best service, comfort and features in each category.
We think these are the best hotels by Trevi Fountain, and you won't go wrong by picking any of them.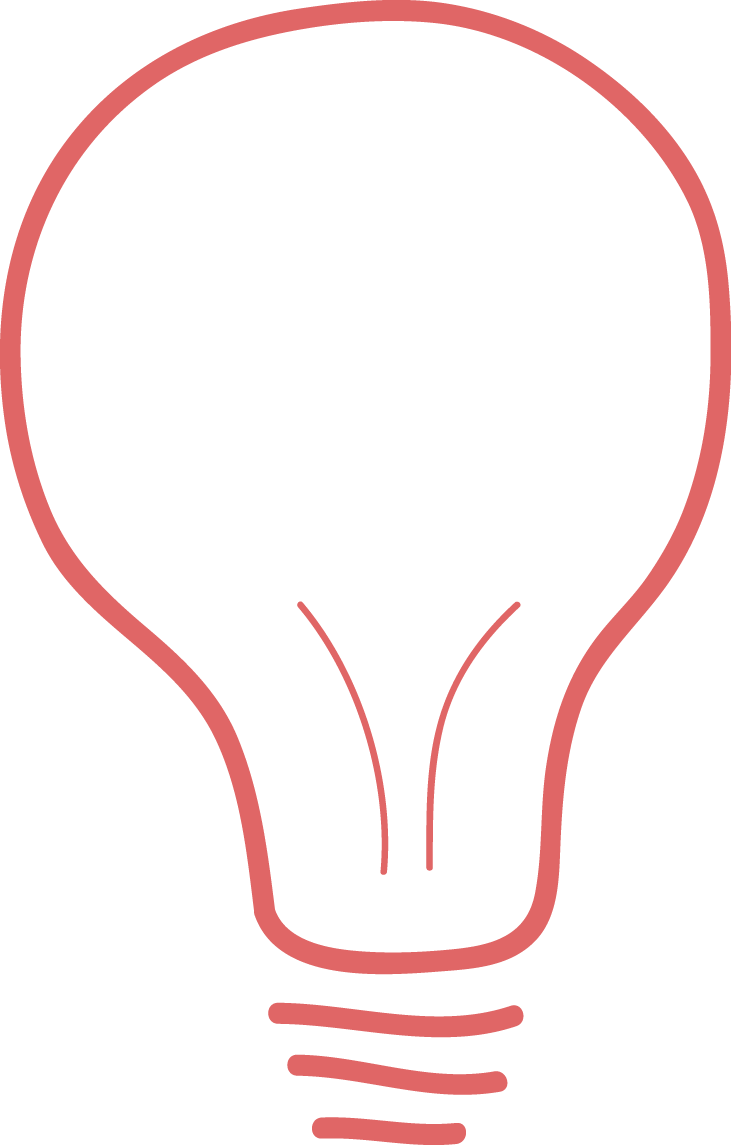 Tip – Below, you'll find a comprehensive list of hotels to suit various preferences and budgets. To explore these hotels further and feast your eyes on captivating images, check out our comprehensive guide.
Choosing Hotels near Trevi Fountain Rome Depending on Your Budge
No matter what your budget, there are options for your stay near Trevi Fountain.
Whether you are looking for value accommodation to make your budget go further, or want to sample the best of luxury living, here are our recommendations.
3 Budget Hotels near Trevi Fountain Rome to Consider
Staying at a budget hotel doesn't mean missing out on a great hotel experience. With our choices, you can stay in an amazing hotel and find great value too.
Hotel Mosaic Central Rome
Behind the grand wooden doors that mark the entrance to this wonderful hotel, we find out why Mosaic Central Rome is one of the best cheap hotels near Trevi Fountain Rome.
The modern design and relaxed atmosphere make it a pleasure to stay in the hotel, with excellent service including a 24-hour front desk to help you make the most of your stay in Rome.
It may be one of the cheapest options in the area, but it offers a quality service for guests at all times.
With its beautiful dark wood furniture and bold linen colors, this may be one of the cheaper Rome hotels near Trevi Fountain, but it always feels like a quality place to stay.
This hotel has family rooms if you are traveling with children, free wifi throughout the hotel and wonderful room service.
There is a TV lounge and a library, as well as a bar, and the front desk is happy to help you book tickets for any event or attraction you want to enjoy.
Bold colors and contemporary design are the first thing you notice once you are passed the grand entrance of this lovely hotel.
As one of the best value cheap hotels near Trevi Fountain Rome, this hotel lacks some of the additional features that other hotels may offer.
However, with a good room service, laundry service, free wifi and family rooms if you are traveling with children, it has everything you really need, and it does these things really well.
3 Mid-Range Hotels in Rome near Trevi Fountain to Consider
These hotels offer a luxury experience at a more affordable price, giving you an unforgettable experience and superb service every step of the way.
One of the best 3 star hotels in Rome near Trevi Fountain, Hotel Elide is focused on service and providing an unforgettable experience.
Although the hotel features modern influence in its design, you find features like a wonderful carved ceiling that reminds us that this is an old building full of history.
They offer a continental breakfast that is excellent for fueling up before a day exploring, and all rooms have a desk for work if you are traveling on business.
Light and airy rooms have room to work and a minimalist approach that creates a spacious feel, with plenty of natural light welcoming you in.
In Hotel Grifo a fantastic continental breakfast is offered every day, and a bar and roof terrace provide the perfect way to end your day, with the terrace offering great views across the city.
Excellent service includes a 24-hour front desk to help you with tickets or anything else, and superb room service is always available when you want.
Best Western Plus Hotel Universo
The only Best Western Hotels near Trevi Fountain Rome, it is a little way out, with a 10-minute walk to reach the fountain itself.
However, this hotel is well placed for all the central attractions, and offers a wonderful experience with its contemporary design and amenities.
A breakfast buffet offers lots of choice, while there is a restaurant, bar and terrace for entertainment, plus a wellness center if you need a break.
3 Luxury Hotels in Rome near Trevi Fountain to Consider
If you want to indulge yourself on your trip to Rome, these luxury hotels have it all. From the best dining to stunning rooms and incredible service, they provide a Rome experience you will never forget.
THE ONE Boutique Hotel Cocktail bar & SPA Roma
One of the finest 4-star hotels in Rome near Trevi Fountain, The One is just 350 yards from the fountain itself, so ideally placed for the best of Roma attractions.
Inside, this is a spectacular hotel, with suspended beds and stunning design everywhere you look. They offer an American breakfast daily, while an in house bakery and bar are great places to take a break.
Excellent staff and room service make this hotel a real pleasure to spend time in.
From its stunning art deco bar to the magnificent views from the rooftop terrace, every experience at the Otivm Hotel is one you will remember.
Elegant rooms and a wonderful mix of contemporary and classic design ensure that this hotel sits apart from the rest.
With both continental and buffet breakfasts on offer, you can start the day as you want, while a comprehensive concierge service offers anything you may need.
There is quite a choice of 5 star hotels near Trevi Fountain Rome, but few can match the glamor and luxury found at Umiltà 36.
Begin your day with a daily breakfast offering buffet, à la carte or continental options to suit your mood, while for evening meals you can choose from Argentinian, Italian or local cuisine from the restaurant. Room service and a bar mean you can spend the evening any way you want.
Rooms are opulent, featuring rich, dark woods and high quality materials, this is a luxury hotel and whenever you look, you see what that means.
Choosing The Hotels Near Trevi Fountain Rome Depending On Your Needs
When looking for the best hotels near Trevi Fountain Rome, there is not one single answer.
We have looked at how your budget for the accommodation can offer different versions of the 'best', but that is not the only way to search for your Rome hotel.
If you are traveling with children or need a specific feature, then the best hotel will be different again.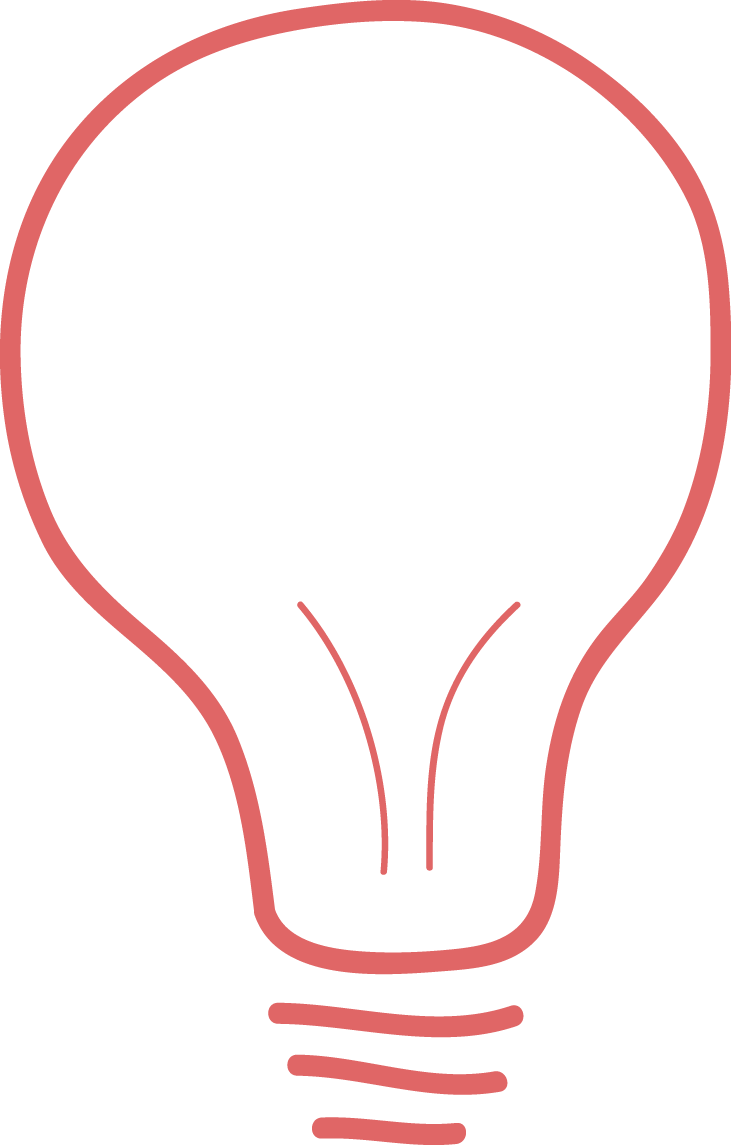 Tip – In this list, we have looked at a range of features and needs and assessed hotels near Trevi Fountain Rome to find the best of each for you.
Whatever you want your trip to Rome to be, there is a hotel here that will provide the best experience.
3 best Boutique Hotels in Rome near Trevi Fountain
Boutique hotels offer something different, taking you beyond traditional luxury to provide a unique experience that makes your trip to Rome that bit more special.
Here are our picks of the best near Trevi Fountain.
A stunning blend of the finest materials, modern design and superior service, this boutique hotel Rome near Trevi Fountain has everything you could want and more.
A fantastic restaurant serves wonderful food, and a terrace and bar let you end your day with stunning views over the city. The rooms are superb and behind the polished marble front desk, a concierge service is there to help you with any aspect of your stay in Rome.
As one of the most popular destinations, there are several options when looking for a boutique hotel Rome near Trevi Fountain, each offering something different.
Here, you get classic style, with traditional and excellent service, stunning rooms with period furniture and impressive shared areas lined with marble and more.
A beautiful courtyard includes impressive statues, water features and grass areas, while the bar and restaurant provide a wonderful experience. This is an almost perfect hotel.
The best boutique hotels give you the sumptuous luxury experience, but also offer something more, and this hotel does that incredibly well.
Each room is unique, combining the finest materials with murals and wall art to create something spectacular, you will love spending time in these incredible spaces.
The décor is backed up by a wonderful experience too, including an à la carte breakfast, exceptional service from multilingual staff and a beautiful bar with its own signature cocktails to try. This is a hotel that creates unforgettable memories of your time in Rome.
3 Hotels In Rome With Swimming Pools Near Trevi Fountain
When the temperatures rise, there is nothing better than a dip in the pool after a day exploring Rome.
Here are some of the best hotels with swimming pools near Trevi Fountain.
A stunning luxury hotel that has a well-equipped fitness center, fantastic restaurant and a choice of breakfast options including à la carte, Italian or American cuisines.
Rooms are supremely comfortable with a modern style and incredible materials. There is also an outdoor swimming pool on the terrace, and a garden to find a quiet spot to enjoy a break during your busy day.
Excellent room service and multilingual concierge make sure you really can get the most from your time, this is a hotel near Trevi Fountain Rome you will love.
A beautiful hotel inside and out, the Palazzo Dama features rich dark woods, elegant period style and luxurious materials inside, and a bright open space with lemon trees and a swimming pool outside.
Breakfast is exceptional, and the in-house restaurant offers a choice of cuisines for your evening meal.
Parquet floors look great and tall ceilings give every room space, but it is when you venture outside, whether enjoying a dip in the heated pool or just surrounded by the greenery of the lemon trees, that you really appreciate how great a hotel this is.
If you want to enjoy the very best of modern design while surrounded by the masterpieces of the ancient world in Rome, this is the hotel for you.
Rooms are elegant, featuring contemporary furniture and exquisite materials, with bold color used as accents. There is a spa and wellness center, a rooftop terrace to enjoy the city views, and an outdoor heated pool to enjoy whenever you want.
A 24-hour front desk can help you make the most of your time in Rome, ensuring this is a wonderful hotel experience for all.
3 Family Hotels Near Trevi Fountain Rome Perfect For Kids
Rome is the perfect destination for all the family, but to make it really special try one of these family friendly hotels near Trevi Fountain and have the best family vacation for everyone.
Sitting among the historic landmarks, this is a relaxed hotel that is perfect for families.
Rooms feature a kitchen and washing machine so you can create your own schedule, with spacious accommodation that gives your family the room to enjoy life in Rome.
Close to the Metro station, it is easy to get out and about across Rome and beyond with younger family members, while attentive service and a lovely terrace make it a pleasant place to stay for everyone.
As close as you can get to Trevi Fountain, this hotel has satellite TV to keep the kids entertained, a laundry service and family rooms to make your stay perfect.
While family friendly, it offers a very traditional hotel experience, with period furnishings and beautiful wooden floors to enjoy. Free wifi and a 24-hour desk are nice additions too, making this a great hotel for all the family.
With its large modern rooms, spacious public areas and relaxed ambience, kids love staying at this hotel near Trevi Fountain Rome.
Every room has satellite TV to keep the younger ones entertained, and there are family rooms available to suit your needs.
Room service is wonderful, serving breakfast every day, avoiding the need to visit a formal dining area, another benefit for those with children. You can't help but relax in this hotel, and for families it makes life easier in every way.
3 Hotels With Terrace Near Trevi Fountain Rome
Rome is a fantastic city to visit, with so much to see and do. With a history stretching back over 2000 years, it is also a beautiful place as well.
At the end of a day exploring, sitting on a terrace and watching the world go by as the sun sets over the rooftops is magical, and at these hotels, you can do that every day.
Just a short walk from Trevi Fountain, Aleph is one of Hilton's finest hotels in Rome. Stunning marble hallways and floors let you know you are somewhere special, and there is a spa on site when you need to relax.
Rooms are exquisite, with the rooftop terrace featuring a pool, bar and more, you can relax and look out over the city whenever you want. If you are looking for opulence and classic luxury, this is an incredible choice.
Classic Italian style, an award-winning restaurant and a beautiful rooftop terrace make Hotel Eden one of the best hotels near Trevi Fountain Rome.
Of you want to enjoy the opulence and style that we all think of when mentioning Italy, this is the perfect choice.
Enjoy your evening meal as you look out over this amazing city and you will see just why this is a hotel that should be on any list of best places to stay in Rome.
Every hotel offers something different, but few are as different as Hotel Raphael. With rooms designed by famed architect Richard Meier, it is just a wonderful place to spend time.
But it is not just superficial luxury either, with shared spaces offering classic Italian design including carved woods, historic long clocks and more.
A fitness center and high-quality restaurant provide the features you are looking for, but it is that magnificent roof terrace, with its lush greenery and alcoves that help you find a private space to enjoy the view, that make this hotel so special.
3 Rome Hotels Near Trevi Fountain And Pantheon
There is so much to see and do in Rome, it is hard to know where to begin.
Choosing a hotel between Trevi Fountain and Pantheon puts you right in the middle of all the main attractions, so whichever way you head when leaving your hotel, you will soon find something great to see or do.
Featuring a bar and impressive a la carte breakfast, J.K. Place Roma is a hotel that knows how to look after its guests.
An in-house restaurant serves international cuisine from locally sourced fresh produce, and the eye-catching décor blends modern style with a reminder of the ancient Rome that surrounds this magnificent hotel.
There are family rooms too, and free wifi throughout the hotel, along with a high standard of service that makes you feel at home the moment you arrive at the front desk.
From its modern design and comfortable rooms to the impressive restaurant and impeccable service, Hotel Indigo provides a wonderful experience for every guest.
Décor is unique, giving each room a character all of its own, while you can indulge yourself in the spa and wellness center if you need a change of pace, complete with sauna and Turkish Baths.
A restaurant and rooftop terrace are the perfect spots to end your day, or just enjoy delicious local cuisines via room service if you prefer. This hotel has it all.
For those on a budget, you can still enjoy a prime location as this hotel near Trevi Fountain Rome shows.
Definitely one of the cheaper hotels in the city, Hotel Pomezia has basic but comfortable accommodation, a great breakfast every day and is within easy reach of local restaurants that offer discounts for hotel guests.
If you want to stay near the Pantheon and Trevi Fountain, this no-frills hotel is perfect for a budget choice, it has everything you need and gives real value.
3 Hotels Rome Near Trevi Fountain Spanish Steps
Hotels near Trevi Fountain and Spanish Steps give you a chance to stay in one of the most beautiful parts of Rome surrounded by beautiful architecture and the wonderful piazzas, cafes and city life.
A modern luxury hotel that features clever contemporary décor combined with sumptuous traditional materials including marble, this is a fantastic hotel well placed for Trevi and the Spanish Steps.
The service is excellent, and a fitness center is available for your exercise needs. A restaurant and bar are situated by the rooftop lounge, letting you watch the sunset over this magnificent city in style.
A 3-star hotel sitting between Trevi Fountain and the Spanish Steps, hotel Elite has a unique style, with modern furniture, desks and chairs coupled with traditional wood floors and ceiling details.
Marble and gold adorn the ornate public spaces, and service is excellent, including a laundry service if required. A great place to stay, and a quality hotel that offers an incredible location at a great price.
If you need more hotel options near the Spanish Steps, consult our guide on the best accommodations in the area.
A wonderful hotel with beautiful rooms and quirky décor, there are family rooms available for those traveling with younger children.
It services a continental breakfast, with rooms having free wifi and there is a laundry service if required. Relaxed and comfortable, Gregoriana is a lovely hotel in a perfect location, not just close to the attractions, but surrounded by restaurants to suit every budget and taste.
3 Hotels Near Trevi Fountain Rome Italy With Airport Shuttle
A trip to Rome is a dream for many of us, but that dream can become a nightmare if you are stressing about getting to and from your hotel.
Start and end your trip without the hassle by choosing a hotel that offers an airport shuttle service, it's one less thing to worry about.
A smart luxury hotel with modern style using natural materials and high-quality linens, each room includes TV, hot drink facilities and a desk, making it ideal for business trips as well as just visiting the sights of Rome.
A comprehensive room service includes laundry, and you have a choice of continental or American style breakfast each morning. The hotel offers family rooms and has a complete shuttle service, ensuring your stay begins and ends without stress.
You don't have to stay at the most expensive hotel near Trevi Fountain Rome to enjoy the convenience of an airport shuttle service, as Hotel Julia shows.
While at the budget end for pricing, a stay here features lovely, eclectic room design, wonderful service and free wifi. The airport shuttle service makes arriving and leaving stress free, while there are family rooms for those traveling with smaller children, and a bar for evening entertainment.
Steeped in history, this hotel is set within a 17th century building within minutes of the Trevi fountain.
With ornate décor and period furniture, this hotel blends the feel of historic Rome with the convenience of modern living.
The airport shuttle, comprehensive room service, free wifi, a lovely terrace and garden as well as an on-site bar make staying here a pleasure, while a buffet style breakfast is a great way to start the day. A great value 3-star hotel in a fantastic location.
Things to Do around Trevi Fountain
The Trevi Fountain is one of the must-see attractions for anyone visiting Rome, but there is so much more to see and do in the area.
There are other attractions that cover almost all of Rome's history, from the majestic Pantheon to the Spanish Steps and venture a little further to the Roman Forum and Colosseum.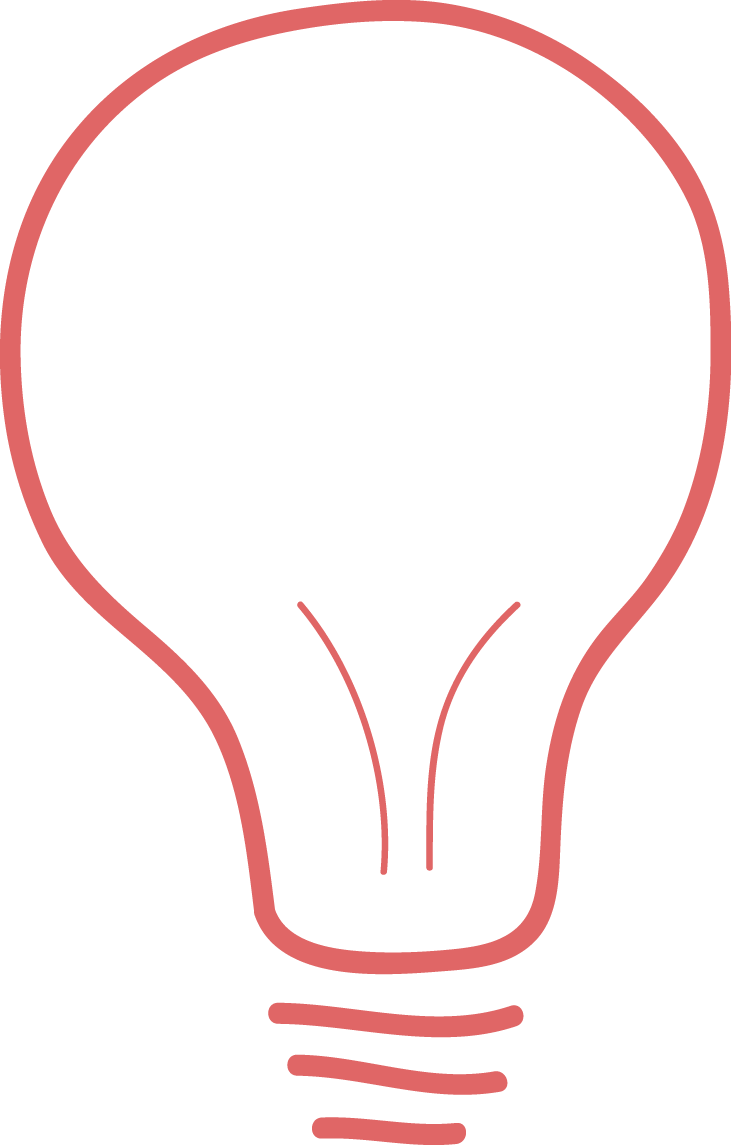 Tip – You are never far from something amazing in Rome, and we have created a guide for pretty much every attraction to help you plan your trip to make sure you find the hidden gems that make Rome such a wonderful city to visit.
Should I stay near Trevi Fountain?
Yes. Its one of the most popular areas for tourism in the city, and with a wide choice of hotels to meet any budget or need, is the ideal place to stay. Within walking distance of so many of the major attractions, it saves on travel time and expense and makes your stay in Rome even more enjoyable.
Do any hotels near Trevi Fountain in Rome offer free breakfast?
You will find most of the hotels near Trevi Fountain Rome in our lists include breakfast in with the room. Many offer a buffet style option for convenience, but you can find traditional Italian, American style, Continental breakfasts too, in many of the hotels, you get a choice of more than one cuisine.
How many hotels can I expect to find close to Trevi Fountain?
You have an endless choice of hotels near Trevi Fountain Rome, well over a hundred covering every type, cost and style.
When looking for hotels near Trevi Fountain Rome, there are options to suit every need.
When you stay so close to attractions and take advantage of skip the line tickets for everything you want to do by booking in advance, you can see and do more during your stay in this amazing city.