Hidden Gems In Rome: 68 Best Rome Off the Beaten Path Attractions
Looking for beautiful gardens far from the crowds of the Villa Borghese, then the Villa Celimontana is one of the hidden gems in Rome Italy that you should consider. It's a pleasant place to explore up on the Celian hill.
The Pinico Hill is home to the Villa Medici and its pleasant gardens. It is located right next to the Villa Borghese – but far fewer people know about it!
The villa itself is very beautiful as well and plays host to a range of exhibitions and events sponsored by the French Academy in Rome.
This quaint old street featured in the old film Roman Holiday and is stuffed full of art galleries and exhibitions, as well as fantastic restaurants.
It is also home to an annual arts exhibition known as the 'Associazione Cento Pittori via Margutta'.
Explore Rome with the FREE Guide on Your Phone
4. Santo Stefano Rotondo Al Celio
A visit to this lesser known basilica is one of the great non touristy things to do in rome. It hosts a Hungarian chapel created by Pope Pius VI since that nationality didn't have their own church.
A stunning church and one of the best-hidden gems in Rome, the San Clemente Basilica boasts multiple levels of churches from different ages.
Expect amazing frescos, artwork, and not to mention the jaw-dropping mosaic floor. Whilst it is on the radar of many scholars and art fiends, it is a wonder why it is not included more often on standard Rome itineraries!
6. Domus Romane Di Palazzo Valentini
Excavated 4th century homes discovered only in 2005, this was perhaps one of the top hidden gems in Rome!
Bedrooms, kitchens and an amazing mosaic floor are on display here, as well as a huge reconstruction of the original site.
Known in English as the Golden House, this treasure was uncovered in the 15th century when someone fell through and landed in it!
Domus Aurea revealed amazing frescoes and even ancient graffiti from famous Romans of days gone by.
Unfortunately, once exposed to the elements some of the frescoes faded, but it still earns a place on our Rome hidden gems list!
Head over this 15th century bridge on your way to Trastevere and you won't be disappointed.
Particularly stunning when lit up at night, it is an alternative route through from Campo Fiori to Trastevere, and popular with locals on their way out for a drink.
Another off the beaten path Rome attractions in one of the lesser known villas.
The Villa Farnesina features stunning frescoes, some by Raphael. The villa's main areas and its pretty loggia are open to tourists interested to see some of Rome's best kept secrets.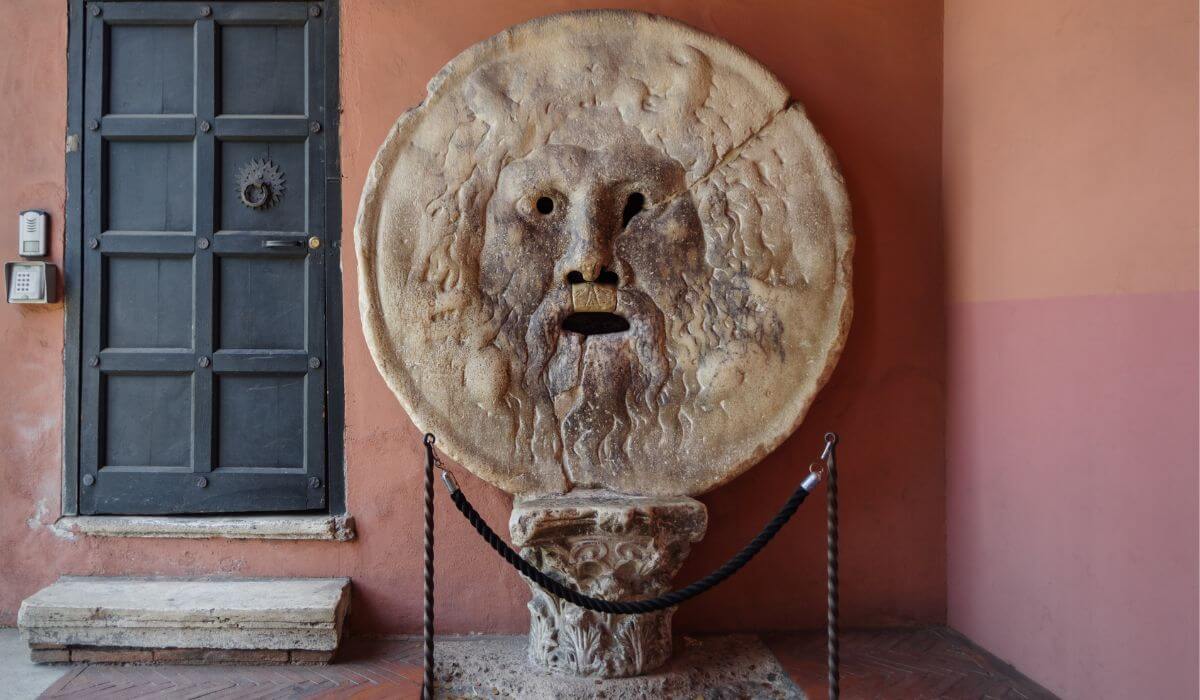 Located at the Santa Maria in Cosmedin Church, the Mouth of Truth carries an interesting legend.
Anyone who puts their hand into the mouth of the stone mask will have it bitten off if they are an untruthful person!
Those who are aware of this lesser known attraction want to visit it and try for themselves.
Looking out over the River Tiber, this palace is home to an extensive art collection and gardens with a wonderful view.
One of the courtyards in Borromini's Gallery also contains an optical illusion as you walk through.
12. Vicus Caprarius (The Water City)
The crowds around the Trevi Fountain might put you off – so go underground right beneath their feet!
The Vicus Caprarius is one of Rome's best kept secrets. When uncovered, archeologists found 800 coins as well as pottery and other artifacts, which you can view in the museum.
13. Palazzo Doria Pamphilj
A pleasant courtyard, opulent suites and glorious artworks await you at the Palazzo Doria Pamphilj near the Via del Corso.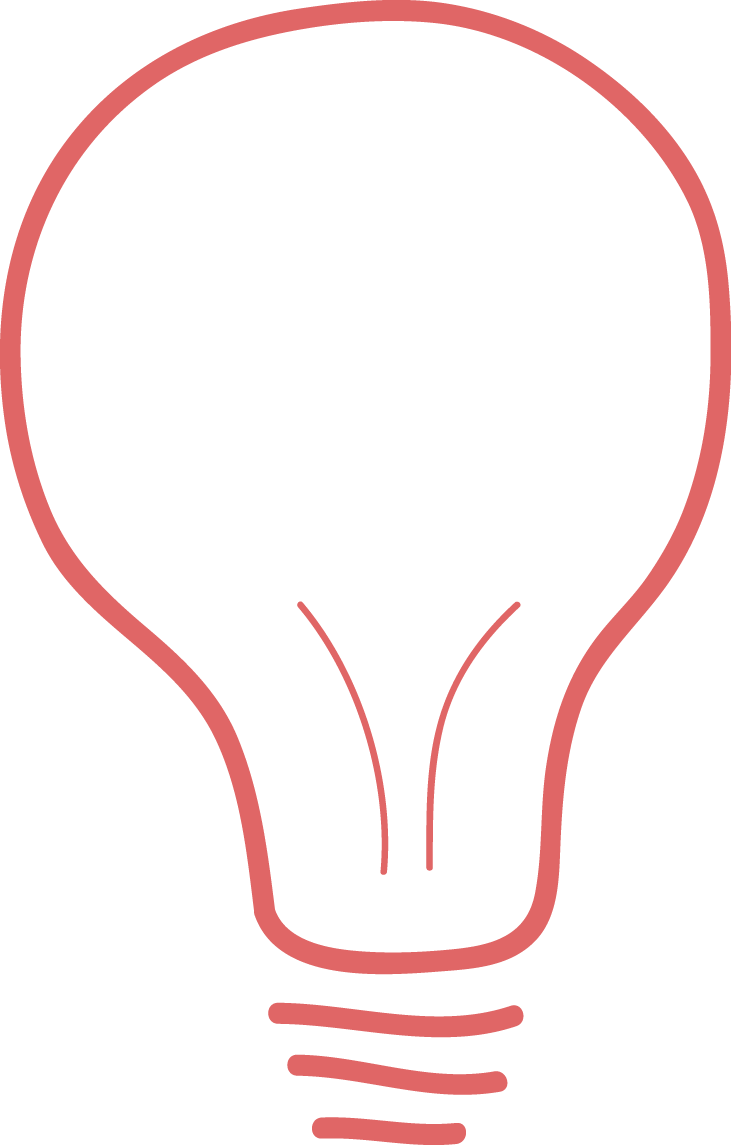 Tip – Add it to your list of non touristy things to do in Rome. Works from Raphael and Carravaggio are on display in its extensive art museum.
14. St. John In The Lateran
This Basilica is actually the seat of the Pope in Rome, but not many people know it.
Less crowded than St Peter's Basilica, it boasts a stunning interior and is the oldest such structure in the west.
Get tickets, pop in to visit it and then check out the obelisk outside after. This attraction often features on many hidden Rome tours.
The Circus Maximus was a popular spot for ancient Romans seeking entertainment.
This chariot racing stadium was capable of hosting 150,000 visitors. You can now visit it and wander around as it has been transformed into a local park. You can even try the Circus Maximus virtual reality race game.
An ancient Roman garden that contained outbuildings and sculptures and vines.
Its remains are now scattered around the Sallustiano District in Rome.
Many Statues, old pavilions, mosaics and engravings dating back to the first century can be found throughout the compound.
Michaelangelo Buonarroti's sculpture Moses is a definite Rome off the beaten path attraction.
This 16th century marble statue of Moses with horns can be seen in the San Pietro in Vincoli church and is said to be inspired by Exodus Chapter 34.
A random turn of the 20th century architectural project, located at the Via Bernardo Celentano.
A little street with English style houses that would not look out of place in London. Apart perhaps for the colors.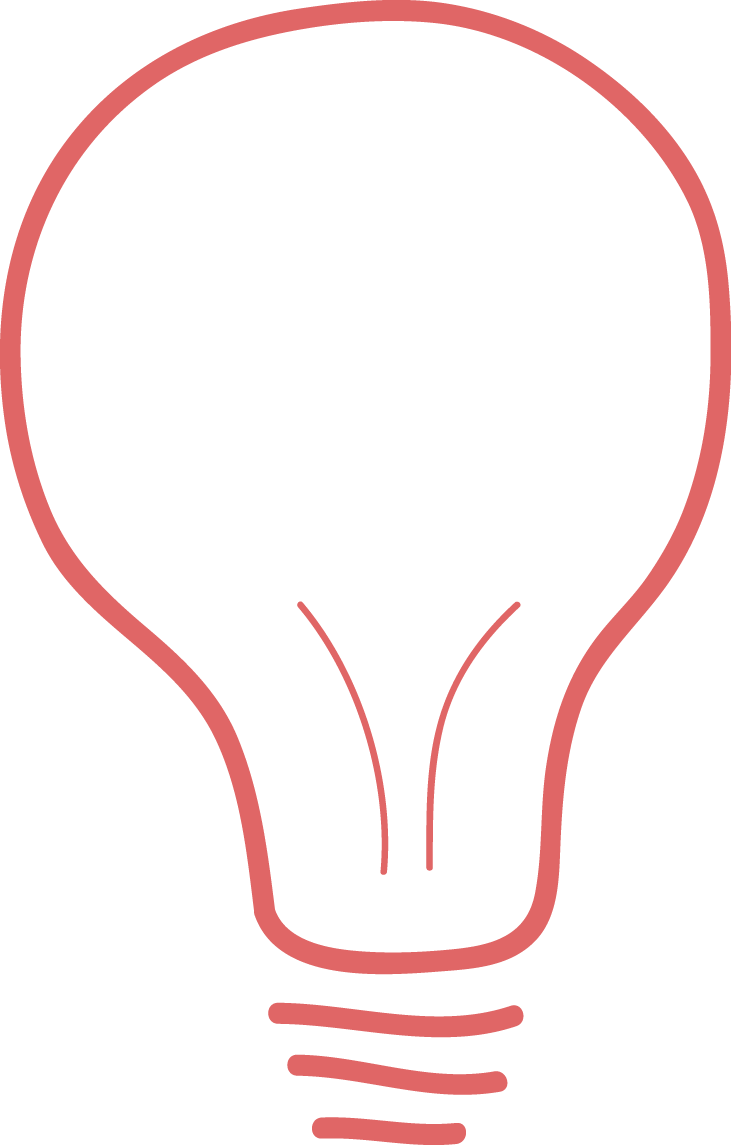 Tip – This is one of least known but top Instagrammable spots in Rome hidden gems.
This ancient and famous Roman road stretched across Rome right through to Brindisi. You can still visit portions of it even in the busy city.
Start at the Porta San Sebastiano which is one of the original and quite well preserved gates in the Aurelian Walls.
This covered gallery is a fine example of art nouveau – and a total off the beaten path in Rome attraction.
Despite being right in the heart of the Trevi district, not that many people are actually aware of it. Pop in when near the Trevi Fountain to take a look.
21. Giovanni Barracco Museum
Ancient Egyptian, Phoenician and Greek art, this is a delightful museum formed largely from the private collection of Giovanni Barracco.
The museum is located on the Corso Vittorio Emanuele and is one of the hidden gems to visit in Rome that is bursting with history without the frantic crowds.
Located deep underground below a church, this is one of the creepiest hidden gems of Rome.
The final resting place to more than four thousand monks of the Capuchin Order, those who dare to visit are confronted by loads of piles of old bones. Interested? Get a Capuchin Crypts skip-the-line ticket right here.
23. Catacombs Of Priscilla
Sticking with the spooky theme, the Catacombs of Priscilla are a 2nd century Christian burial site.
The burial chambers are home to numerous interesting frescoes. They are also believed to be one of the earliest places where paintings of the Virgin Mary nursing baby Jesus are found.
To truly immerse yourself in the mysteries of the underground catacombs, consider this 45-minute guided tour.
24. Rome Cavalieri Art Collection
The luxury Waldorf Rome Cavalieri Hotel is home to an amazing private collection of priceless art.
Over 1000 pieces of famous works including the King of Poland's commode, wonderful tapestries and the Judgement of Paris painting. If you can afford a room at this place even better!
25. Largo Di Torre Argentina
Want to see some Roman temples but think the Roman Forum is too crowded or overwhelming?
Then consider the Largo Di Torre Argentina instead. Home to no less than the ruins of 4 temples, it's a decent alternative if you don't fancy a long slog in the heat with the masses.
This little island right in the middle of the Tiber River in Rome can be accessed by footbridges from both banks of the river.
The island used to be inhabited, but eventually the majority of the homes were knocked down to expand the hospital that is located on its mass.
Built by Augustus around 27AD in honor of his sister Octavia, this ancient structure later housed a fish market from medieval times right up until the later part of the 19th century.
It used to house a church and a temple and is another of the hidden gems to see in Rome.
28. Pyramid Of Caius Cestius
Constructed around 12 BC for Cestius, this pyramid gets little attention, with visitors preferring to focus on the many ancient Egyptian Obelisks in Rome instead.
Since it's actually built right into the ancient city walls, the pyramid has been wonderfully preserved and should be considered in any off the beaten path in Rome guides.
Despite being one of the best places in Rome to catch the sunset and the views, the Janiculum Terrace is overlooked largely because it is outside of the city walls – a place that first time visitors don't usually step outside of.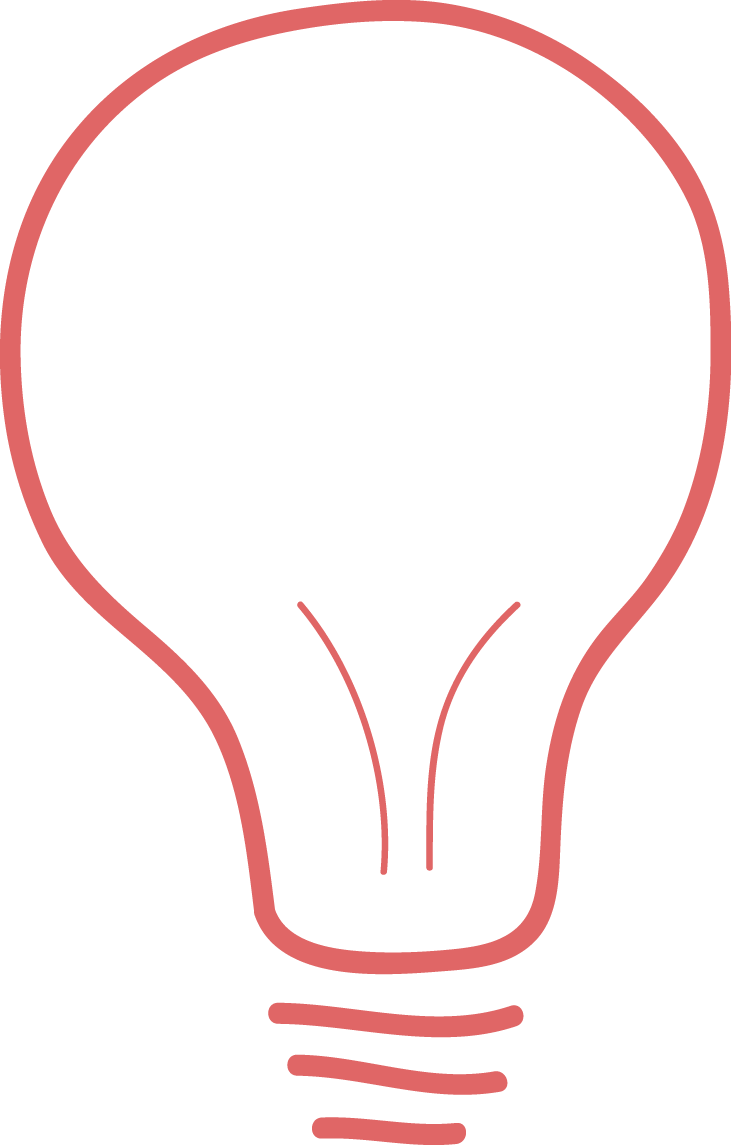 Tip – Head here on a bright evening for some peace and quiet alongside the locals.
Located inside the San Pietro in Montorio church, this tomb is a true Rome off the beaten path discovery.
Thought to have been constructed in the early 16th century it is a fine example of Renaissance era art and would have been extremely striking in its day.
31. House Of The Knights Of Rhodes
You will find this interesting ancient structure within the Forum of Augustus.
Built in the 13th century by the Knights Hospitaller, it was later used by the Knights of Malta and is still in use by them to this day. The building stands in the ruins of the Augustan Forum.
Also known as La Sapienza, this beautiful garden includes over 3200 types of plants, trees and flowers and is a pleasant place that features on our off the beaten path Rome Italy guide for a reason.
Head here to escape the noise of the city and seek shade under some of its beautiful trees.
The Quadraro district of Rome is a residential area about 5 miles to the southeast of Rome.
It is an area often overlooked, but actually contains a wide range of great street art.
This is largely the result of the Museo del Urban Art MURO project, which celebrated and brought in a wide range of famous street artists to brighten up its urban spaces.
34. Passetto Del Biscione
A beautifully renovated covered walkway near the Campo de' Fiori, this lovingly restored passage has brought to life the beautiful frescoes and images that were slowly decaying.
Pass through here on your hidden gems of Rome tour for a quick photo opportunity.
Imagine Trastevere in the evening, but without the crowds. That's Garbatella. The area is known for its authentic restaurants and real Roman vibe.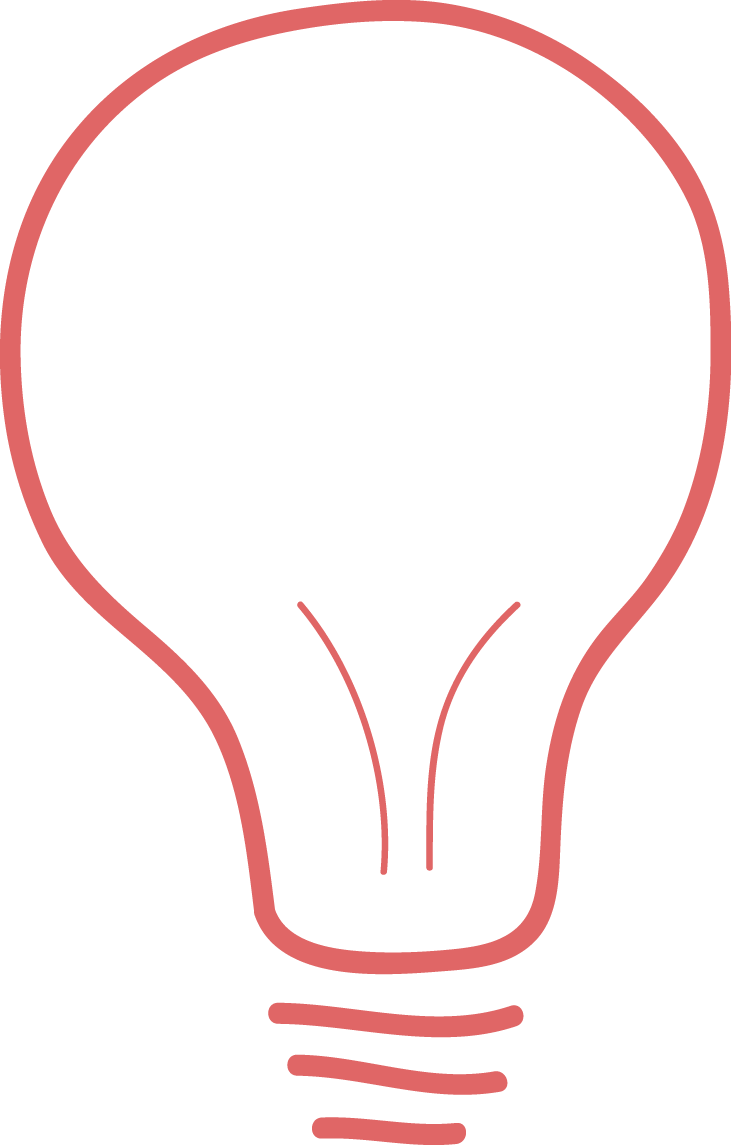 Tip – Home to cool locals, it is a beautiful place to spend the evening – and you're more likely to get a table here too! It is certainly one of the places to find the best hidden gem restaurants in Rome.
Poetry fans would do well to step off the main tourist route and pop into this peaceful cemetery.
The city's protestants have been buried here near the Aventine Hill for generations, but most interesting perhaps for literature buffs is the grave of John Keats.
Centrally located but often overlooked, the glorious Palazzo Colonna is dripping in gold, art, marble and opulence.
The Colonna family still resides here, which is probably why the palace is only open on Saturday mornings. A real treat in Rome, minus the crowds. It is one of our favorite hidden gems to see in Rome.
If you're keen to witness art masterpieces housed within the exquisite Baroque architecture of this palace-gallery, secure your tickets here.
38. Grave Of Julius Caesar
The grave of Julius Caesar is technically not off the beaten track – it is located in one of the most popular attractions in Rome – the Roman Forum.
However, it is literally passed by hundreds of tourists every day who don't even notice it's there. Find it behind an unassuming wall at the Temple of Caesar.
A refreshing alternative to the sometimes overbooked Borghese Galleries, this totally refurbished palace features the National Gallery of Ancient Art which is a fabulous collection of baroque era, as well as renaissance, art.
A totally cute little courtyard near the Campo de Fiori – plants, cobbles and real homes of Romans open up to you – if you can find it!
The pretty patio is actually closed at night to give locals privacy but during working hours you can wander around this delightful area and take 5 minutes peace from Rome's hectic surroundings.
41. Alchemist's Magic Door
Located within the park in the Piazza Vittorio area, this door is unknown to most casual passers by.
It is a remaining door that once belonged to the house of marquis Massimiliano Palombara, who had the door engraved with a 'recipe' to make gold that had been given to him by an alchemist.
This pretty renaissance era villa is an attraction in its own right.
However, it is the largely unknown and less trodden Museo Nazionale Etrusco di Villa Giulia – the National Etruscan museum – that truly makes it special.
Learn here about the people of Rome who came before the Romans!
43. The Pincio Water Clock
A cast iron clock, built in the mid 19th century stands outside on a little island on the Picio Hill within the gardens of the Villa Borghese.
What's even more fascinating is that it operates with water driven through the mechanism from the little fountain.
The Mausoleum of Augustus features on this hidden gems to do in Rome list not because it is overlooked – in fact, tickets are hard to come by.
Rather it makes it to the list because it's a relatively new attraction – opened in 2021 – so not many have had the pleasure to see it.
An ancient church located right within the Roman Forum, many people don't get the chance to see it, because standard entry tickets don't include access.
It is one of the hidden gems of Rome that offers unseen frescoes that really must be seen to be believed.
46. The Baths Of Diocletian
Over 1700 years old and originally able to hold about 3000 people at one time, the Baths of Diocletian was a mega complex featuring relaxing activities such as hot and cold water plunge pools, green spaces and relaxing areas.
Parts of it can be visited today on a hidden Rome tour.
47. Palazzo Massimo Alle Terme
An amazing display of classical art awaits you at this palace, which is one of four buildings forming part of the National Roman Museum.
Expect to find jewels, coins and ancient mosaics as part of the display at this Rome off the beaten path attraction.
Another relatively new attraction in Rome, the Angels Unawares sculpture appeared in St Peters Square and is a symbol of the perils of refugees and immigrants to new lands.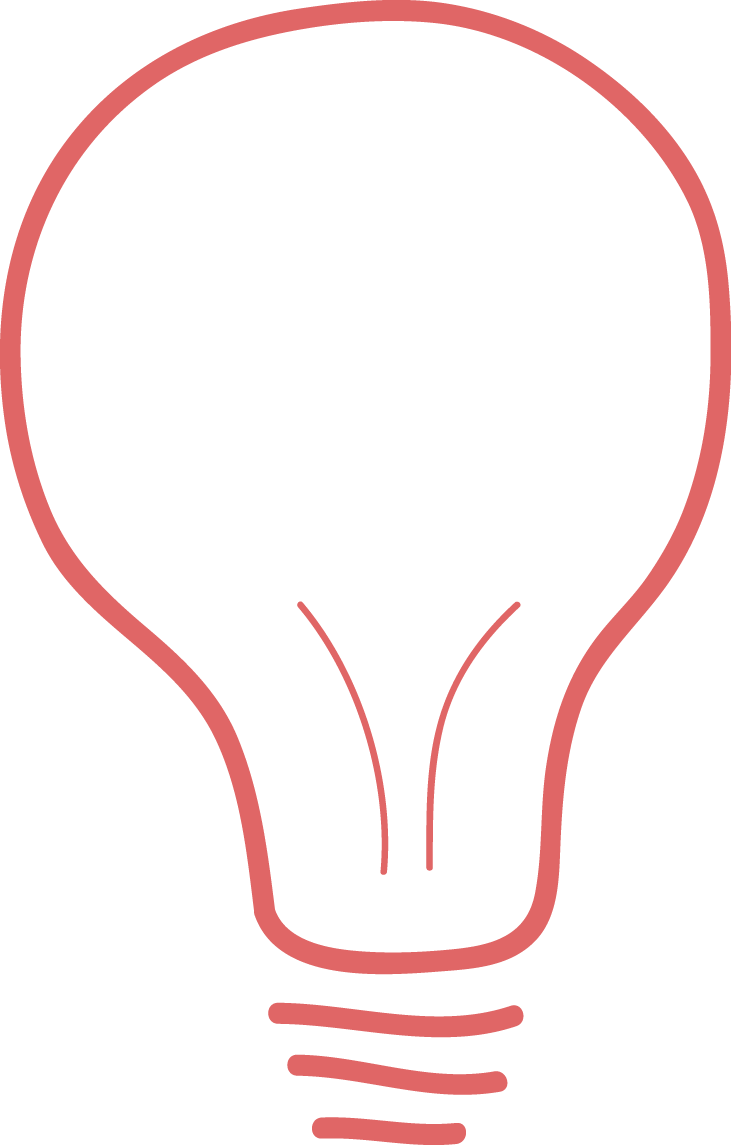 Tip – The term 'Angels Unawares' refers to the biblical passage Hebrews 13:2 calling on those hosting immigrants to be kind, as there may be angels among them.
49. Church Of Santa Prassede
In the Monti district, overshadowed by the Santa Maria Maggiore church, lies this hidden attraction.
Bursting with fabulous mosaics and beautiful frescoes, we are scratching our heads as to why this little beauty is an often overlooked attraction by visitors to Rome.
50. Quartiere Coppede Neighborhood
A pleasant little residential area which is hardly ever explored.
The charming streets are built in art nouveau style, and it's a pleasant place to take a stroll in the late afternoon away from the crowds.
Look up at the houses to take in their weird and ornate carvings as you go by.
Not far from the Coppede neighborhood you will find the Villa Torlonia.
It's an interesting park with a range of styles incorporated. Most interesting to history buffs however is Mussolini's bunker.
You will need to make an appointment in advance to visit Il Duce's hideout though.
52. Centrale Montemartini Museum
Centrale Montemartini Museum is one of our favorite – and perhaps the most bizarre – attractions in Rome.
A disused power plant is now home to a wonderful collection of Roman art, statues and other ancient artifacts. Expect to be almost alone when you explore this completely random attraction!
The unique blend of industrial heritage and ancient artistry at Centrale Montemartini offers a distinctive experience. If you're intrigued, tickets are available for those wishing to explore this marvel firsthand.
A peaceful cemetery which is still in use to this day, the Campo Verano contains some beautiful sculptures and trees.
It also has a huge wall dedicated to those who died under fascist rule, as well as a cat sanctuary!
Peep through this keyhole located at the Aventine Hill and you will get a perfectly lined up view of St Peter's Basilica.
Unfortunately, in recent years we have seen this fun little attraction appearing on more and more instagram posts! So the secret is out!
A pleasant city rose garden, which offers not only beautiful flowers and a place to escape the crowds, but also stunning views over the city.
It is found up on the Aventine Hill and is particularly fragrant in the spring months.
56. Rome's Chocolate Factory
In the San Lorenzo district, the SAID chocolate factory is the perfect place to stop at.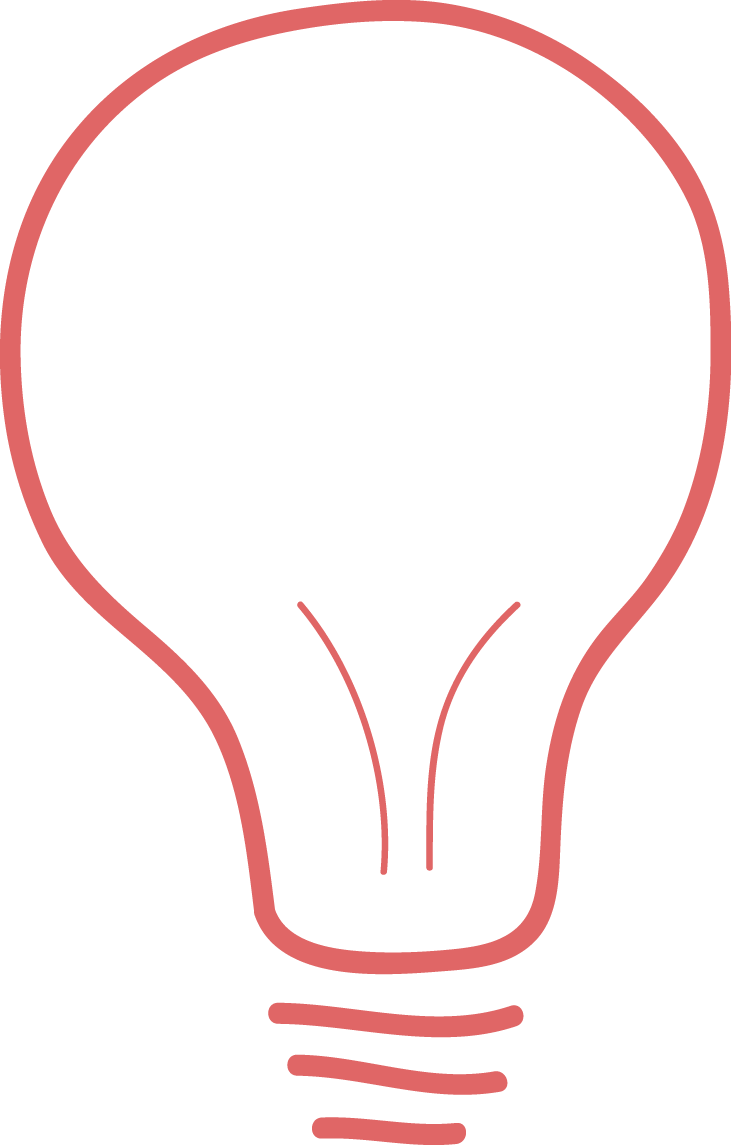 Tip – Put your feet up, enjoy a coffee – or hot chocolate of course – and a few of their delicious chocolates before heading on your way on your quest to find Rome's best hidden gem!
57. Piazzale Giuseppe Garibaldi On Gianicolo Hill
A square featuring a statue of Giuseppe Garibaldi, located on Gianicolo Hill.
The statue celebrates Garibaldi, the general who led the charge to Italian unification in the 1800s. It's huge and imposing, and worth a look if you are into military history.
Another new attraction makes our list here. Opened in 2021, the Ninfeo Museum is located at Piazza Vittorio Emanuele II on the excavation site of Emperors homes.
See the thousands of cool artifacts that were uncovered during the excavation during your visit.
59. Santa Maria In Trastevere
One of Rome's oldest churches, the Santa Maria is a mish mash of interesting mosaics, frescoes and other artifacts.
The columns inside the church were actually originally used in the Baths of Caracalla and there is what is believed to be the original 4th century floor too.
60. Fontana Del Mascherone
A cool fountain in Rome that is the shape of a face, bubbling out water for passers by to drink.
You will find it in the Via Giulia and rumor has it that at some point of time the mouth even oozed wine!
61. Santa Maria In Aracoeli
This unassuming 6th century church holds a special place in locals hearts. It used to contain a wooden statue of Jesus that many claimed to have miraculous properties.
Amazingly, the statue was stolen in the 90's and a copy now stands in its place!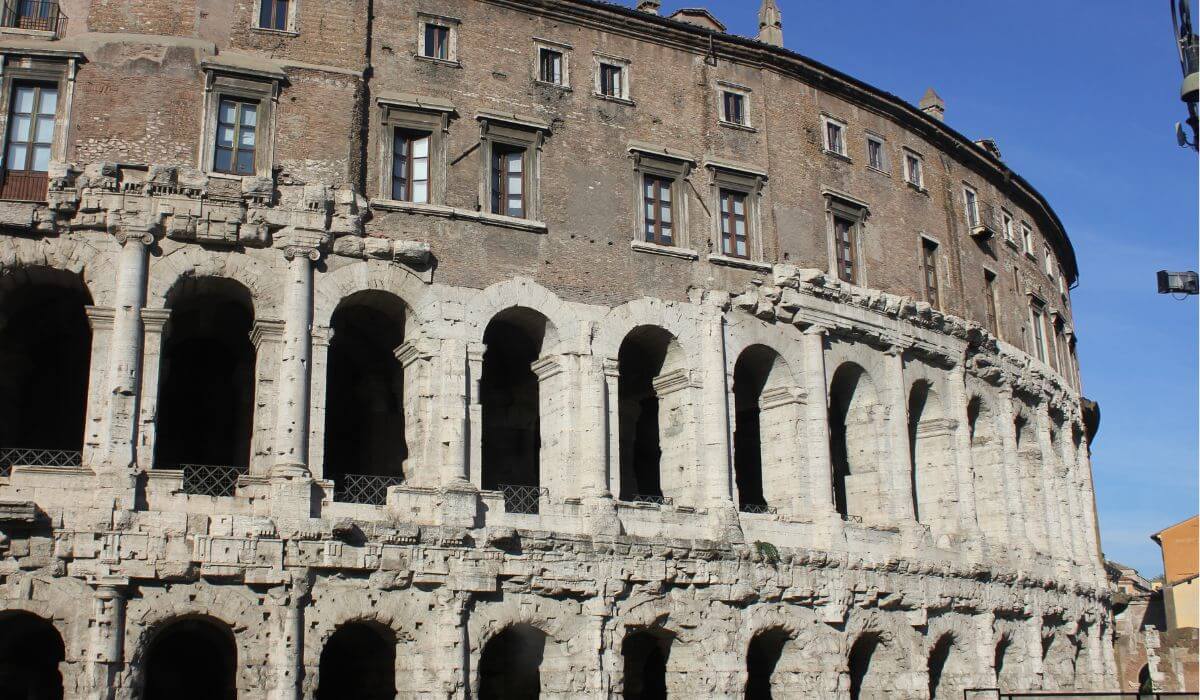 A colosseum that many haven't heard of, Marcello's Theater is equally impressive as its cousin.
You cannot actually visit the inside, however, so it really is a true hidden gem in Rome! You can however get a good look from the outside.
Right under your nose when in Rome, yet far down the list of attractions for first time visitors is the spectacular Caracalla's Baths.
This sprawling leisure complex is actually still used to this day – but less for bathing and more for summer time concerts!
Excavations of former Roman apartments dating back to 13 BC, the Crypta Balbi features a wide ranging display of the artifacts found during the dig.
There was also a theater on the site and a crypt for hanging around in between plays. You'll get a true sense of history here for sure.
Underrated museum that may be worth a visit just for the views over the city and the Piazza Navona below.
The architecture too is worth a look before you check out the collections. If you like to be prepared, you can book your tickets in advance.
66. Chiesa Santa Maria Addolorata
Gorgeous church on the Piazza Buenos Aires, this church was built as a South American national church in the 1930s, so is relatively modern.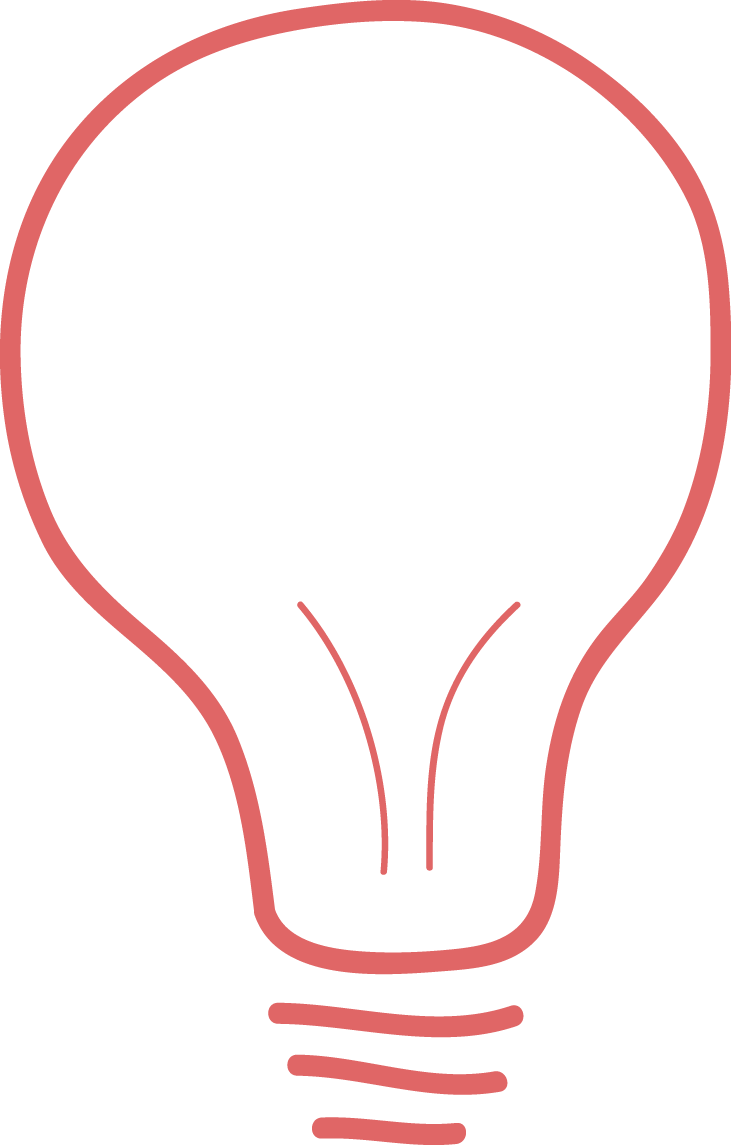 Tip – It also has some beautiful mosaics that appear to change color as the light changes over the course of the day.
Head here as the heat of the day subsides in Rome for a gorgeous sunset.
The arches and typical Roman pine trees make for an awesome photo opportunity. Escape the crowds, marvel at the ancient Claudia Aqueduct, and relax amongst locals.
Despite being in the center of Rome and just a 10-15 minute walk from attractions such as the Colosseum, Park Caffarella has farm animals, a rural vibe, Roman ruins and even tombs.
It's the perfect place in which to get lost, away from the busy city.
FAQs About Hidden Gems In Rome
What neighborhoods have the most amazing hidden gems in Rome?
The truth of the matter is that all of Rome's neighborhoods - even the most famous and crowded - have hidden gems worth exploring.
What are the top 3 hidden gems in Rome tourists don't want to miss?
There are so many, but our pick would be the Palazzo Colonna, The Janiculum Terrace and the Garbatella district.
Are hidden gems in Rome worth the visit?
Absolutely. Even if you are a first time visitor, we recommend sprinkling a few hidden gems into your itinerary to get you off the main tourist trail and clear your head!
Now you have found out about our top secret hidden gems in Rome – it's time to plan the rest of your trip.
Perhaps you want to find out the best hidden gem hotel in Rome yourself – or you can find out where to sleep when visiting Rome. 
Don't forget to plan your budget carefully too – and consider a Roma Pass or Rome tourist card to keep costs under control.