Best Street Art In Rome: Areas, Tours, Famous & Local Artists
---
Best Street Art Rome – what is it?
Well, you may think that Rome is all sculptures, fountains, cobbled streets, and beautiful piazzas. And that's a fairly true assessment, but it is not the full picture of this city.
Rome is a mish mash of ancient and new, and for every market square or statue of a naked man there is a modern street scene waiting to be explored elsewhere.
Let's check out some of the best spots for photographing street art in Rome.
Why Is There So Much Graffiti In Rome?
Despite what is depicted in the tourist brochures, Rome is much more than a living museum full of ancient Roman and Greek attractions. It is also a modern city, with vibrant areas, modern buildings and art galleries.
There is also a buzzing street art scene. And that's not to mention the fact that you can see Roman graffiti on some of Italy's most ancient sites – some of it a bit lewd!
So, the tradition is long!
Facts We Heard From Locals About Rome Graffiti Culture
Graffiti comes from the Italian word – graffiato. It literally means scratched! Such is the graffiti culture in Italy.
Some of the most interesting Roman graffiti can be found in nearby Naples at Pompeii or Herculaneum. It makes for pretty riveting reading.
Our favorite example of Roman graffiti must come from the abuse of a poor guy with no hair just going about his business – "Epaphra, you are bald!"
There is a lot of bad graffiti in Rome – terrible tagging, done by bored youths. You need to look for the good stuff. Head to the areas of San Lorenzo and Pigneto. Here you'll still find a bunch of bad graffiti in Rome, but also pockets of really good works.
Street art tour Rome – There are a few on offer, and they may be the best way to hone straight to the good stuff.
Rome Bansky – Is There Banksy Art in Rome?
There is rumored to be Bansky art in Rome, however it can be a bit challenging to identify just what is a true piece and what is an imitation.
Look out in Trastevere for police men art – it is claimed to be from Banksy. However the only way to guarantee you have seen a true Bansky graffiti in Rome is to wait for an exhibition.
In 2021, a massive collection of Bansky street art was put on display. "Banksy: A Visual Protest", followed in 2022 by the "All About Banksy Exhibition 2". Keep an eye on events at art museums in Rome to see when the next Banksy show will be.
Get Free Guide of Rome on Your Mobile Now!
Is It Hard To Locate The Best Places To Find Street Art In Rome?
Rome has a mixture of street art driven by delinquent behaviors – tagging and slogans mainly – coupled with real gems of great artistic value.
Finding the diamonds in the rough can be a challenge if you don't know where to look. Recently, community projects have sprung up to organize street art in metro stations and urban squares outside of the historic center.
Metro Spagna has been one such location, where international artists were invited to take part in regeneration with a modern street art theme. Another example is the Ostiense project, located under the train bridge in Ostiene in the south of the city.
And perhaps the best collection of street art Rome has to offer is the M.U.Ro project. An online map will guide you through all of the best art pieces and murals between the VI and VII districts. Finally, an out in the air museum of street art has been created on Tor Marancia Street.
Are There Any Famous Local Roman Street Artists?
There are a lot of local Rome Street Artists that are known in the industry. Perhaps the best concentration of their works can be seen on the aforementioned Tor Marancia.
Known as the Museo di Tor Marancia, artwork from the biggest names in the industry can be found here. Names like JAZ, Moneyless, and Jericho have put their spray to the wall as part of this project.
You can also see pieces by Reka, Best Ever, and Danilo Bucchi.
6 Best Street Art Tours Rome You Can Book Today
Of course, if you are not a street art aficionado, you may need a little helping hand.
Don't worry, we have put together a selection of the best Street Art Tours Rome has to offer! You can pick whichever one best suits your interest, from graffiti-specific hot spots to walking tours dedicated to particular styles or areas.
Let's explore 6 of our favorites right here.
1 – Rome: Ostiense Street Art Walking Tour
Dedicated to the sights of Ostiense, this tour lasts 2 hours and features works from Herbert Baglione as well as Sten and Lex.
This tour costs 200 euros for 2 and includes a qualified art guide who will show you all the highlights. Would recommend this one for a true art buff that would be happy to pay such an amount.
2 – Rome: Ostiense Graffiti and Modern Street Art Walking Tour
A bit more within budget, this walking tour took in the posters, graffiti and street art in and around Ostiense.
Prices start at 39 euros and include a headset so you can hear the tour guide as you wander around. It lasts 2.5 hours and can be conducted in English or Spanish.
3 – Pigneto Street Art Tour
A walking tour of this area features stops at some of the main features of the Street Art Murales Torpignattara street art. Tickets start at 119 euros and include a guide as well as a bonus subscription to the local cultural museum.
4 – Graffiti Art Tour in Rome
This four-hour tour is perfect for an art buff on a short layover to Rome. The time slot includes time allocated for you to check out the Pantheon, Colosseum (pay your own entry) and the Trevi fountain.
Then you check out some of the best street art around in the Tor Marancia area – famous for its murals the size of a whole building! Prices start from 320 euros.
5 – Torpignattara Photo Tour: Melting Pot, Street Art and Politics
This private tour starting at 145 euros for the first participant will take you through the melting pot of cultures in Rome.
Learn about street art and how it is used to convey social and political topics, discontent, and life in the inner streets. The route is mostly flat, but it does take several hours.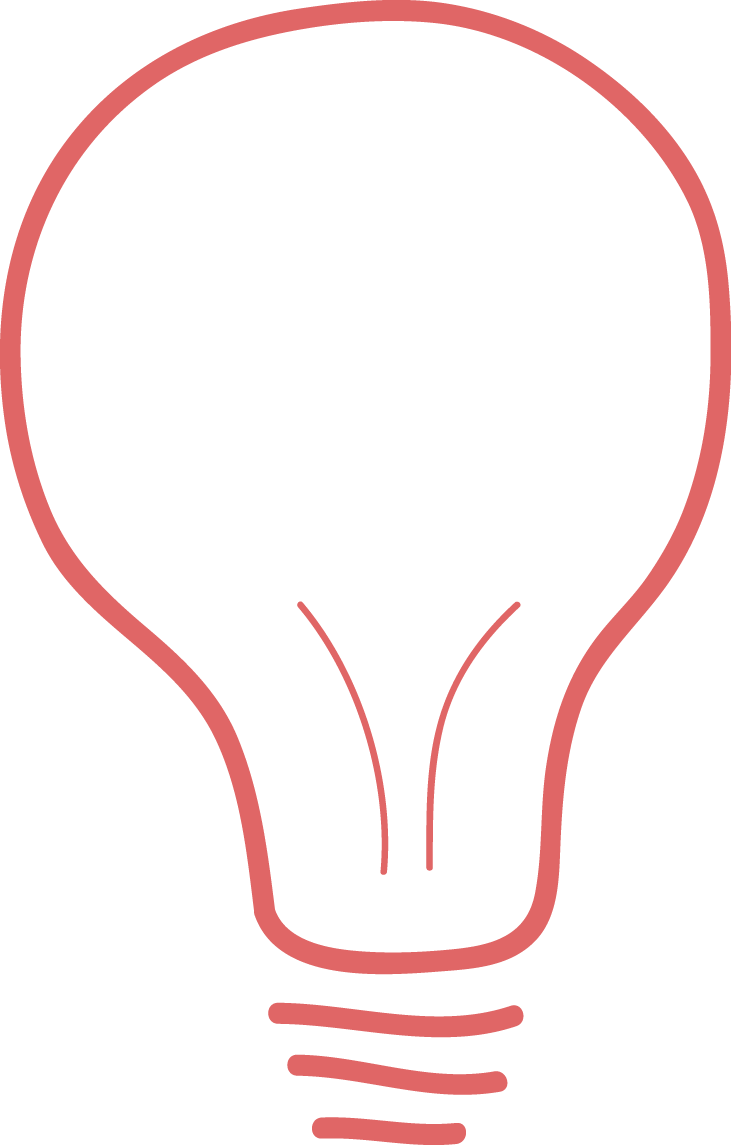 Tip – Make sure to bring your camera along too, and you will be encouraged to take photos.
6 – Street Art Tour in a Colorful Roman Suburb
For just 100 euros for groups of up to 8 people this makes a perfect tour for art students or little groups wanting to get a slice of the Street Art Rome has to offer.
Head to some of the city's best street hotspots to catch a glimpse of some local artists' works. The tour is at a relaxed pace, suitable for wheelchair users, and takes 1 hour 30 minutes.
12 Areas to Visit If You Are Looking for Best Street Art in Rome
Here are some of the best places to head to check out local Rome graffiti and murals in Rome.
There are some really good pieces if you take the time to look. Perhaps you can make your own walking tour of Street Art Rome from this list!
Primavalle used to be in the country but has since become part of Rome. It is especially known for the Muracci Nostri community of street art.
It is here that you can see Fintan Magee's mural of a woman holding the head of an antelope, as well as the 2 Prisoners of Hope and Dream by Maupal escaping over the wall.
2. Garbatella and San Paolo
This area is a little bit different to some of the more industrial parts of Rome that feature heavy graffiti.
A beautiful place, it is here that you can find the site of the little compounds built during the war as residents left the center of Rome during the war. The huge crowdfunded stripy mural on the side of a building by Sten and Lex is a must see.
This area has become increasingly trendy in recent years, thanks to its laid-back vibe.
Factories and industrial power plants have been redecorated since 2015 to bring some color to the area. One of our favorite murals there is the huge big ship which ses soldiers and sailors fighting along the Via del Porto Fluviale.
Pigneto is one of the best places to go to if you want to check out a dynamic art scene.
Multiple murals across several streets celebrate life in the area. But of particular note are several works that celebrate Pier Paolo Pasolini's art. This writer and film makers famous phrases feature on the walls and in the names of the street art.
One particular piece is the I Know The Names, which references an article he once wrote, and nearby you'll find a massive eye – also Pasolini's!
One of the earliest places to host a wide amount of street art, San Lorenzo offers gritty street scenes and the perfect vibe for graffiti artists.
One very poignant piece is the mural that dedicates to the bombing by the allies of the area during WWII. You can see it on the Via degli Equi and shows the damaged San Lorenzo Basilica after the 1943 attack.
An urban area in the north east of the city, San Basilio has a bad reputation for high crime and antisocial behavior. But the street art scene here is blooming!
Thanks to the Sanba project, there are murals all around the place. One of our favorites is Liqen's piece with a large rake combing through industrial waste to uncover little shoots of green.
It is certainly very impressive and a welcome change from the industrial surroundings of the city.
Quadraro is an area of Rome where you can see some of the Urban Art Museum's works.
Cleverly abbreviated to M.U.Ro, the project is spread through the area. Look out for the huge wasps painted by Lucamaleonte, a nod to the fact that the Nazis called the area a wasp's nest.
Elsewhere, other war time scenes come to life. On the Via dei Lentuli you can see caricatures of people along a big wall. It was here that the Nazis shot a bunch of locals in 1944.
Apartment buildings in this area are vying to be the most colorful around! In Tor Marancia you can spot several huge facades painted with a range of artwork.
One of the most famous is the Welcome to Shanghai mural by Mr. Klevra. Another favorite is the beautiful Our Lady of Shanghai which is a modern take on the Madonna with child.
This historic part of Rome is known for its nightlife and restaurants and, of course, its beautiful historic buildings.
This represents a challenge for graffiti artists, since most of the structures are protected by law. This may be one of the reasons that most of the street art in Trastevere takes the form of posters rather than graffiti.
There are, however, a few authorized pieces, including the fabulous steps in Ugo Bassi street, emblazoned with actress Elena Sofia Ricci's face.
The area around the metro station San Pietro – one of the stops for the Vatican City – hosts some fabulous pieces as well.
A Portuguese street art project gave rise to the Bordalo II sculpture just at the metro entrance. A huge deer, made from mechanical parts, welcomes visitors to the Vatican.
This is a great place to see a bunch of street art in a small area. A number of local art galleries and small museums have funded the majority.
Amongst others, the area is home to the biggest mural in the entire city. Standing at 32 meters, the work was completed by a Etam Cru depicts a homeless person living in a dumpster.
Frequently Asked Questions
What are the best neighborhoods if you want to see the best street art in Rome?
Tor Marancia and Pigneto are some of the best places for street art Rome!
Is street art legal in Rome?
It is illegal to deface someone's property, but street art is legal in Rome when the correct permissions are obtained.
Do Roman street artists get paid?
If the artist is doing a work commissioned by a commune or municipality, they do get paid, but illegal tagging or graffiti artists usually do it for no money.
Is Rome known for street art?
Rome is known for graffiti all over the place – some of it is awful and low-quality trash. But there are some fantastic works of real artistic skill dotted around the city.
Most Rome itineraries include the big hitting – and ancient – attractions in Rome.
These include the Colosseum and Roman Forum, as well as the Vatican City. But there is a lot more to Rome, and you should take a few hours to visit a modern art museum or perhaps take a walking tour of the street art of Rome!
Now, get to planning your trip with our other resources – perhaps reserve a city card to keep costs down – or book your tours in advance to ensure you are in control of your budget.
1 Comment