Palazzo Colonna Rome: Facts about Colonna Family, Tours & Tickets
---
Sitting adjacent to the church of Santa Apostille, Palazzo Colonna is one of the oldest and grandest palaces in Rome.
Built over a period of five centuries, it houses impressive architecture and a magnificent art gallery and is one of the must-visit attractions if you are visiting Rome.
A Short History of Palazzo Colonna
The grand palace we see today began life in the thirteenth century and was the home of Giacomo Colonna.
Although there is no firm evidence, local tradition suggests that Palazzo Colonna was where Dante stayed when he visited Rome.
The Colonna family continued living in the building, becoming home to Cardinal Oddone Colonna at the end of the fourteenth century, until he became Pope Martin V in 1417.
After his death, the palace was sacked a number of times as feuds between powerful families continued and passed through a number of hands before eventually returning to the ownership of the Colonna family at the beginning of the sixteenth century.
During that period, many changes and additions were completed by the various owners, developing the wings and the palace around a central garden court area.
The art gallery at Palazzo Colonna was completed in 1703, while other additions, including some magnificent frescos, continued to be added until the late eighteenth century.
Visiting Rome? Try Out This FREE Guide of Rome on Your Mobile
Facts About Palazzo Colonna Family
The family can be traced back to the Counts of Tusculum, with the first record of the name being Peter, known as Peter de Columna as he lived in Columna Castle in Colonna.
Like most of the noble houses, they are thought to trace heritage back to Roman times, although there are no records to confirm it.
Closely tied to the Church, the family has produced one Pope, Pope Martin V, along with a number of Cardinals and both religious and political leaders.
Notable members of the family include Margherita Colonna who led a Franciscan order until she died in 1248 and was beatified by Pope Pius IX in 1848.
Cardinal Egidio Colonna was considered a leading thinker at the time of his death in 1314, and Vittoria Colonna was an acclaimed poet during the sixteenth century.
The Colonna family today still retain those papal connections, having been declared Prince Assistants to the Papal Throne in 1710, and still carrying the honor today.
The current living members include:
Prince Marcantonio Colonna di Paliano
Don Prospero Colonna di Paliano
Prince and Duke of Paliano
Prince of Avella
And their respective heirs:
Don Stefano Colonna di Stigliano
Don Giovanni Andrea Colonna di Paliano.
Though open to the public, Palazzo Colonna remains the official family home for the family.
How Palazzo Colonna Looks Today
There is no doubt that Palazzo Colonna Rome, despite its age, is perhaps at its very best today.
The many additions over the years, the gallery, and the frescos that turn rooms into works of art are all excellently preserved and maintained, so visitors can really see the architecture and vision of close to five centuries of design and craftsmanship.
From the perfectly maintained exterior with its manicured gardens to the wonderful fresco works in the Princess Isabelle Apartment and other areas, and of course the famous gallery itself, Palazzo Colonna Rome is presented in immaculate condition, with the bold colors, polished floors, and everything you imagine a palace to be all in place for you to enjoy.
What Can You See at Palazzo Colonna?
As a large building full of interesting architecture, beautiful art, and so much more, it can be daunting to know where to begin when you visit.
Here is our guide to the must-see points of interest in this fabulous building.
Perhaps the best-known aspect of the palace is the Palazzo Colonna Gallery, home to the family's impressive art collection that was initially commissioned by Cardinal Girolamo Colonna and his nephew Lorenzo Onofrio Colonna in the mid seventeenth century.
It was ultimately completed at the turn of the eighteenth century and inaugurated by Lorenzo's son, Phillip II.
A baroque wonderland, it features amazing works of art, but also stunning architecture.
Majestic pillars rise to the painted ceilings, marble floors and walls are complemented by gold doors and flourishes everywhere you look. A moment in time, captured forever, it is a stunning reminder of life as it was.
The Princess Isabelle Apartment is considered one of the grandest apartments in the world, with grand luxury on a scale that rivals the Palace of Versailles. It was Princess Isabelle's home, and it has been kept exactly as it was when she was still alive.
From the placement of the family photos to incredible decoration, artwork and more. A snapshot of a lifestyle we only see in pictures, it is a wonderful place to spend time.
Of all the palaces in Rome, few match the scale and grandeur of the Palazzo Colonna.
The palace has its origins in the thirteenth century, where it was a fortress for the family, but over the years, various members of the family have added new wings, created the gallery, frescos, and more.
Walking around the exterior, you can see the different styles that come from a construction period of close to five centuries.
It is pristinely kept, with subtle colors, grand arches, columns and more all of interest.
During the many years of construction, while undertaken by a number of architects and commissioned by various generations of the family, the garden became the focus of the palace as the wings grew around it.
Today it is a wonderful place to spend time, perfectly manicured greenery surrounded by magnificent architecture.
Highlights of the Palazzo Colonna gardens include an ancient Roman column found at the heart of the courtyard and the magnificent trees that stand beside it.
Serine and yet full of life, the gardens surround you with natural beauty, and are the perfect place to stop and take a rest.
Our Top 3 Reasons to Visit Palazzo Colonna
With its magnificent architecture and incredible history, Palazzo Colonna is a wonderful place to spend time if you are visiting Rome.
Here are three reasons why you should not miss a chance to see this incredible palace:
The Galleria Colonna – Rome is full of incredible buildings with breathtaking architecture, but few match the Palazzo Colonna Gallery for its sheer, decadent beauty. There are impressive works of art throughout the Rome Colonna palace including in the gallery, but it is the building itself that will capture your imagination. Gold, marble, stunning painted ceilings and more, it is unforgettable.
Isabelle's Apartment – Step back in time to see the way she lived, it is like a time machine taking you to a world you only ever read about in books. Not to be missed.
A Journey through History – Palazzo Colonna has been a significant private palace in Rome for close to eight hundred years. Through that time, it has grown, changed, adapted, and today it remains one of the largest and certainly best-preserved buildings of its kind. That history can be seen in every arch, the different wings and designs take you on a journey spanning centuries. There is nothing else quite like the Palazzo Colonna.
Famous Attractions Nearby You Won't Want to Miss
Visiting Palazzo Colonna is a fantastic experience, but you can make your day even better by exploring its surroundings too.
There are a number of other major Rome attractions nearby, and here are the ones we suggest:
Trajan's Column – An impressive Roman monument erected by Roman Emperor Trajan in what was the site of his Forum. It stands fully intact, with intricate carving all around depicting over 2,000 individual figures in 155 scenes.
Altar of the Fatherland – A magnificent structure, built in 1885, it is a little different from the ancient Roman and early Italian historic buildings, usually the focus of attention in the city. It is no less important though, built by the son of Emmanuelle II, the first King of Italy, Umberto, its white marble gleams as it reaches 82 meters into the sky.
Doria Pamphili Gallery – Featuring works by Raphael, Caravaggio, Bernini, Tintoretto, and Titian, among others, it is one of the best private art collections in the country. It is an impressive gallery – check out the tickets here. The palace itself is also a visual masterpiece, and as an ongoing research center, the Gallery also houses an extensive archive of documents related to the building and the history of the area.
There is much to recommend about staying in this area of Rome.
It is convenient for the many attractions in the area, and for those who love architecture and the galleries, puts you right at the heart of the places you want to see.
Here are our picks for the best accommodation for your next trip.
Looking out over the Roman Forum, this hotel is within easy reach of Palazzo Colonna as well as the Colosseum and other attractions too.
A boutique hotel. Each room has a unique décor, with free wi-fi, a safe in every room, and a TV and minibar. Service is excellent, and with a metro stop a couple of minutes away, it is the ideal base for traveling around Rome.
Close to the Palazzo Colonna, this hotel blends a modern theme with traditional Italian Hospitality.
Rooms offer spacious, contemporary design, while the terrace area provides exceptional views across the city. Service is always excellent too, and you are within easy travel of all major attractions.
Just a few minutes' walk from Palazzo Colonna and 150 yards from the Trevi Fountain, this hotel puts you at the heart of one of the most popular areas in Rome.
Surrounded by quality restaurants and fabulous ice cream parlors, it is also a hotel that gives you choices.
Rooms offer either a classic style or a contemporary feel, whichever you prefer, but all include a TV and wi-fi. A great choice for those who want to be at the heart of Rome life, Trevi 41 has a lot to offer.
Few Cozy Places to Eat near Palazzo Colonna
Exploring Rome can be tiring, but there is nothing better than quality food to get you reenergized and ready to enjoy more.
Here are our choices for eating near Palazzo Colonna.
Il Fiore all'Occhiello Bistrot
Traditional Italian cuisine at a great price in a casual, relaxing environment. Offering fantastic pasta and seafood options, it is also a must try for dessert lovers, especially the white chocolate cake.
A Scottish pub in the heart of Rome! Live music in the evenings makes it a great place to relax after a day exploring, but it is the food that we are looking at here.
Perfect for lunch on the go, burgers, fries, pasta, and a few Scottish originals are on offer, giving something for everyone. With a variety of beers on offer, too, it's a fantastic place to stop and recharge during your day.
A real slice of tradition, with homemade pasta that tastes amazing. The focus of the menu is seafood, with octopus, prawns, and salmon frequently appearing on the menu.
Ideal for a quick bite and quality in everything they do, this is a hidden gem of Rome and one you will be glad you tried.
Days
Opening Hours
Friday
9-30 am to 10-30 pm
Saturday
9-30 am to 1-15 pm
Monday
Tuesday
Wednesday
Thursday
Sunday

Closed
Exclusive Guided Tours (Private)
Contact info@galleriacolonna.it
The Rome palace Palazzo Colonna remains the home of the Colonna family even today, however, it is open to the public every Friday and Saturday morning.
You can enjoy either a guided tour or just explore yourself, and the opening time are Friday and Saturday – 9-30 am to 1-15 pm last admission.
Palazzo Colonna is also available Friday and Saturday afternoons, as well as Sunday to Thursday for private guided tours, which can be arranged for parties of up to 15 visitors directly with the Gallery office.
Palazzo Colonna Tickets & Tours
Tickets for public days at Palazzo Colonna cost €15 for the short tour, which allows access to the Gallery, Pio Apartment and Gardens.
For the full tour, including the Gallery, Princess Isabelle Apartment, Gardens and Pio Apartment, tickets cost €30.
A guided tour is available, costs depending on a number of people in the group and time of day. Contact Palazzo Colonna for reservations and details.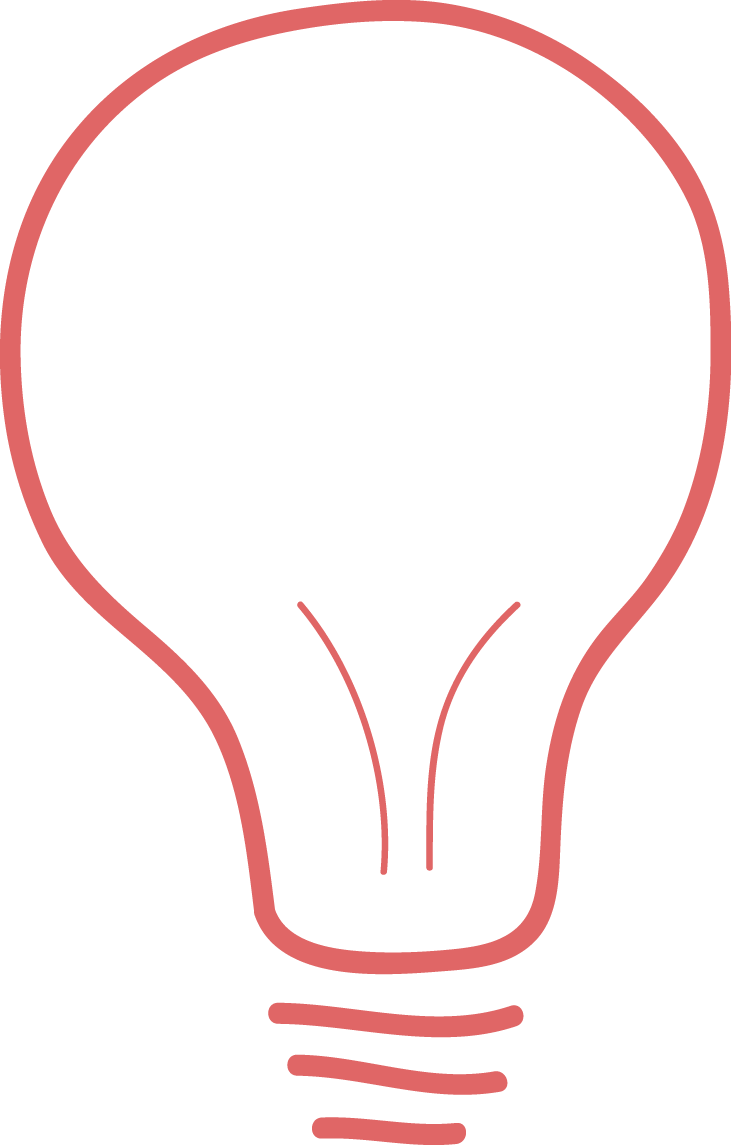 Tip – There is another way you can gain access to the Palazzo Colonna, and that is through organized tours or ticket specialists.
They often provide great value overall, and two of the best we recommend are:
Tiqets Palazzo Colonna tickets – Offering access to the full tour of Palazzo Colonna, they offer the convenience of smartphone tickets, avoid queues and get you straight in to see everything it has to offer.
Welcome to Rome – This combines an impressive welcome to Rome experience, including an immersive film and audio guide, as well as tickets that give you full access to the Palazzo Colonna tour. Everything you need to get yourself acclimatized to Rome and avoid the queues for visiting this fabulous palace.
Location & How to Get There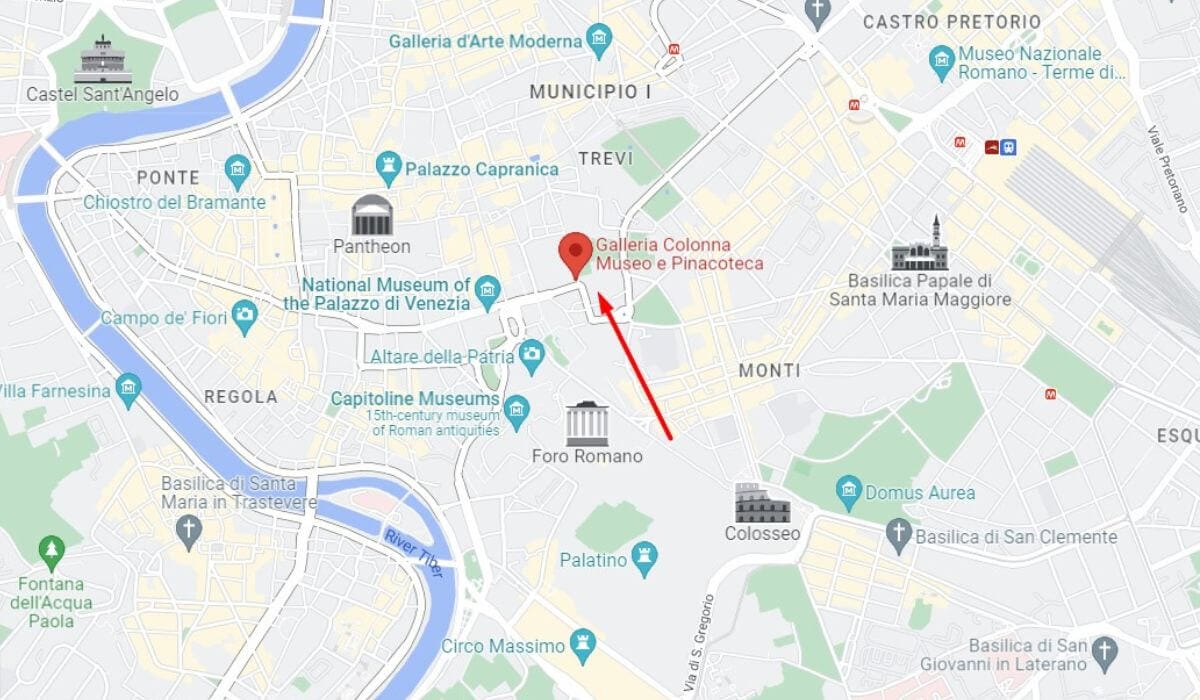 Palazzo Colonna is easily accessible in Apostoli. By bus, simply take the Line 64 bus, which stops adjacent to the palace at Piazza Venezia, a 3-minute walk.
You can also use Metro line B, with the nearest station being Cavour, around a 12-minute walk from Palazzo Colonna.
Can I book a Palazzo Colonna garden tour in the winter?
Yes, the Palazzo Colonna is open all year round on Friday and Saturday mornings. You can also arrange private tours on other days.
Is it better to take a Palazzo Colonna tour on your own or to take a guided tour?
While everything is clearly identified, so it is possible to find everything on your own, the guided tour at the Palazzo Colonna is among the best in Rome, and really brings the history and story of the palace to life. It is well worth getting a guided tour here.
Are there reduced Palazzo Colonna ticket prices for students?
There is no discount for students, however children under 12 years of age can visit for free on Saturday mornings when accompanied by a paying adult.
Can you take photos in the Palazzo Colonna?
Yes, but there are some restrictions. Some rooms are designated photo-free so pay attention to the rules and check on the website for any changes prior to visiting.
Palazzo Colonna is a unique experience, a home that is still in use by the family that built it over 800 years ago, which rivals any major palace in Europe for opulence and stunning architecture.
If you are in Rome, it really is a special place that you should make time to visit. Take the guided tour and immerse yourself in something incredibly special.