Things to Do In Rome with Kids (Attractions, Food & Fun)
---
If you are planning a trip to the Italian capital and are looking for things to do in Rome with kids, then look no further.
We have done all the hard work for you and consolidated a wide range of activities into one place.
Let's get stuck right in!
This handy guide has been designed for the average holidaymaker in mind with kids who are at an age to partake in family activities.
This ranges from those with kids from the age of toddlers through to 12 year old pre teens. Of course, your little babies and older teens are welcome to come along to most of these activities too!
In addition to that, we have a thoughtfully crafted guide specifically for exploring Rome with teenagers, which you can read today.
Is Rome Safe To Travel With Kids?
Rome is really safe for families with kids! Italians love children and they will be welcome throughout the city in establishments on your Rome family vacation.
There are a couple of points you should be aware of – it's busy and crowded, so with smaller kids you should work out how you will keep tabs on them.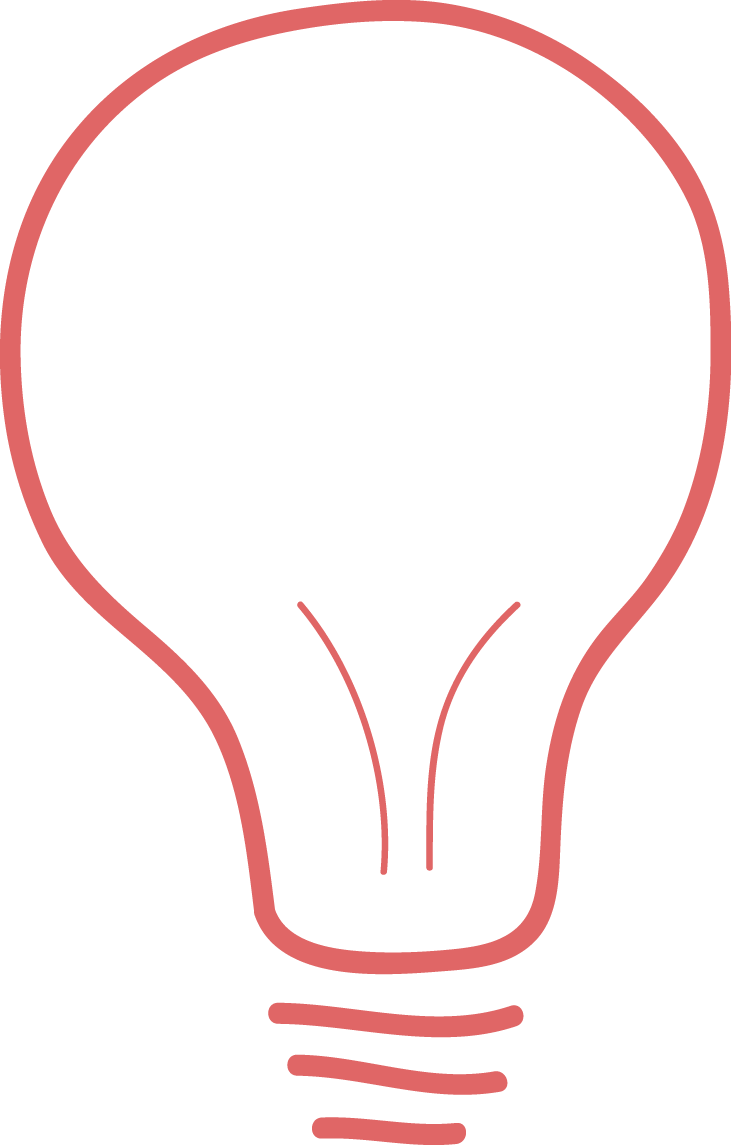 Tip – The traffic can also be hectic, so basic safety precautions when crossing the road are a must! But there are so many things to do in Rome, Italy with family – just make a few careful plans, book tickets in advance and most importantly have fun!
Get Your Free Rome Guide on Your Phone Today!
Consider These Top Things To Do In Rome With Kids
Let's launch into the best things to do in Rome with kids guide!
Since there are so many things to do with kids in Rome we have tried to group activities with headings so you can search according to the interests of your family.
History-Related Famous Attractions, Churches, And Museums Kids Will Love
Old doesn't have to be boring.
Here are some of the most interesting museums and other historical attractions to check out with kids in Rome.
Got kids with an active imagination? – start by prepping them before your trip on all things Roman, and then head off to one of the city's biggest attractions – the Colosseum.
Make it fun by letting the little ones dress up as a Roman Centurion! Consider a special tour for kids or guides that specialize in younger audiences to make it special.
What kid doesn't love a castle? This is a great little spot and is often bypassed by the masses as they make a beeline for the Vatican.
But take the time and your kids can check out an ancient fortress, complete with its own cannons and cannonballs from the 17th century.
Note, this one is not really suitable for babies or young toddlers as you can't really navigate a stroller there. But for kids around 4 and above it's a great day out.
A fantastic place for both young and old, the Roman Forum offers a LOT of attractions.
And one of the best parts about it is your kids are free to roam in a car free area. Some of the best attractions in Rome can be found here, including temples and ancient meeting houses.
Go to a "Different Country" and Visit the Historic Attractions at the Vatican
Blow their minds and tell them you are going to a different country today – then head to the Vatican City.
It is teeming with thousands of historical artifacts from ancient Rome through to more recent pieces of work. Make it fun for them by giving them 10 pieces they have to spot on their way round for a price at the end!
The former temple that is the Pantheon is super super old and dates back to around 126AD. The coolest thing about it is the hole in the roof!
However, another bonus point about visiting the Pantheon with kids is that it is completely free so you don't have to worry about thinking you have wasted money if they don't pay attention or fall asleep right as you get there…
Things Kids Will Love To See At The Vatican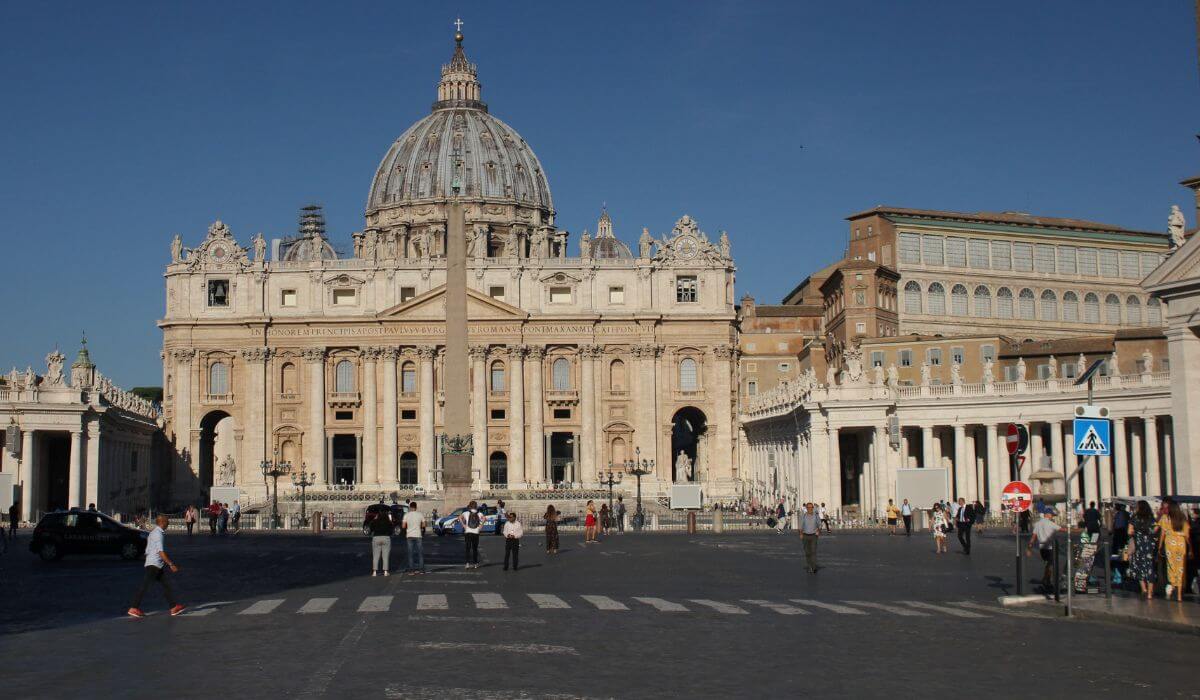 Not only is it cool to go to a different country for the day, but the Vatican has so many interesting nooks and crannies and things to see with kids.
But think carefully about what you want to see there with kids – some of the displays aren't allowed to be touched and they won't be allowed to run around as freely.
Still, there are a couple of good things to see at the Vatican for kids, and we focus here mainly on things that aren't within the museums.
See the Swiss Guards at the Barracks or the Entrance to the Vatican
The Swiss Guard are like the police of the Vatican. But with a much much better uniform than any other force you have ever seen!
Their weapons are pretty cool too. Known as the halberd, this scary looking old school spear will be a subject of fascination for sure!
Worried about your kids making a racket and knocking over an old sculpture worth millions in the Vatican museums?
Then take a time out in St Peter's Square. Here they can roam free without fear of cars or artifacts. To give them a task, have them count all of the columns!
St Peter's Basilica Climb
This activity is suitable for kids about 4 years and above, as you need to climb up a lot of stairs. But it is certainly one to tire them out.
At the top, engage with them on the stunning view. Can they recognize any landmarks over in Rome that you have visited already?
If you don't feel like tackling the museums at least head to St Peter's Basilica. It is free entry so you won't be frustrated if the kids aren't in the mood.
But generally, we have found children to really enjoy the experience. The church is so massive and ornate that your kids will be impressed from the get go.
A Child Friendly Vatican Museums Tour
To be honest, a child-friendly Vatican Museums tour probably contains just enough content for some adults!
See the Vatican Museums in a way that will keep your little ones interested long enough for you to also get something out of it.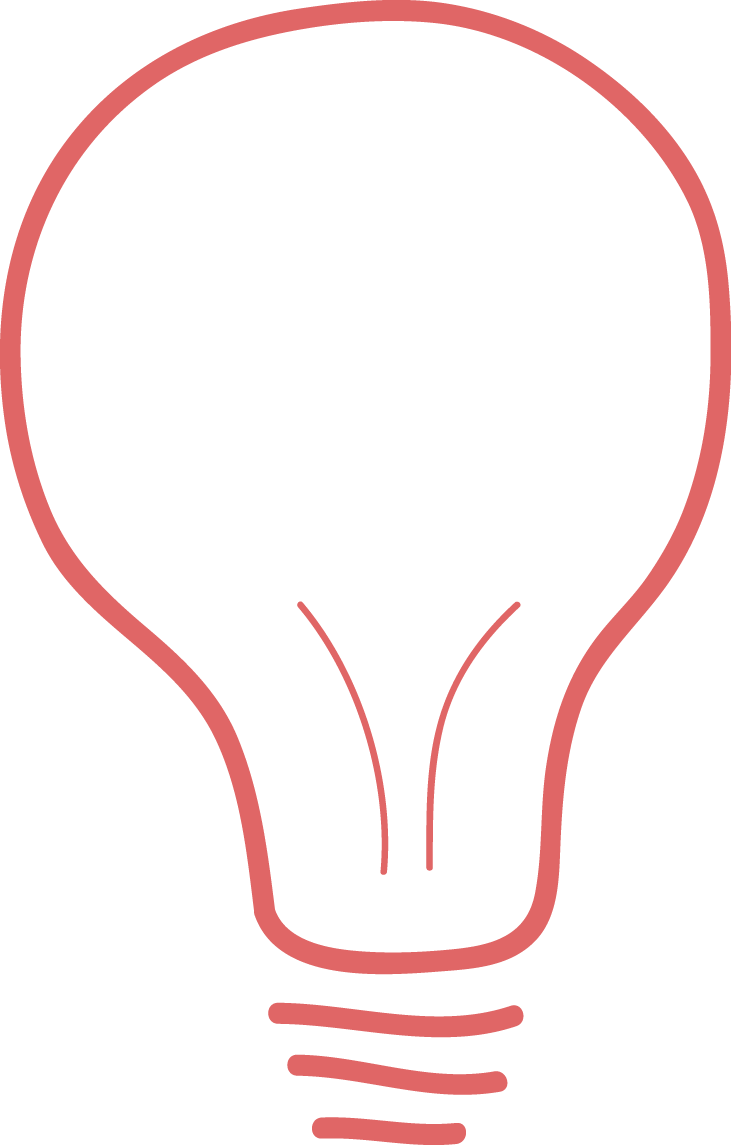 Tip -We have seen a range of tours that include Vatican Treasure Hunts and entertaining guides that keep everyone enthralled. Check out this example which also includes skip the line Vatican tickets.
Fun Things To Do With Kids In Rome
Museums and old stuff. That's what my son told me Rome was all about.
Well, he couldn't have been more wrong. In fact, by the end of the week he was begging to stay another few days!
Pair this with a trip to the Colosseum to make their day. Learn to be a gladiator, including how to handle a sword. It's not cheap – around €120 for a 2-hour session per child – but if your kid is a gladiator nut then it may be worth it.
This pizza workshop is tailored specially for kids – but has something for adults too! Learn how to cook pizza Italian style from a chef, before enjoying not only your dinner but a glass of wine or limoncello (there will be soft drinks for the kids!)
Or Make Gelato at a Gelato Lesson
Gelato is a must try when in Rome, but how much more satisfying is it if you make it yourself! Your kids will love to try all of the different flavors and learn more about the gelato making process with all the family. Check out this great example here.
Places In Rome With The Most Amazing Views That Kids Will Remember

Sometimes just stopping and appreciating the view is enough to make a family day out extra special.
Luckily in Rome, there are PLENTY of places from which to enjoy the view. We already mentioned the view from St Peter's Basilica, so let's check out some others.
Atop the Victor Emmanuel Monument
Otherwise known as the Wedding Cake for its appearance, you can go to the top of this important monument in Rome and take in panoramic views of the city around you. The best thing is that the viewpoint is reached by elevator – not by climbing a bunch of steps!
From up here it is possible to see a huge and wide reaching view across Rome. This is also the place where the canon is "fired" from every day at noon. Don't worry, they only fire blanks, but it's a pretty cool thing for kids to see.
Located up on the Aventine Hill, the "Giardino degli Aranci" is a favorite spot for many to enjoy a beautiful sunset. It's also a lovely place to seek shade amongst the orange trees on a hot summer's day.
The View From the Top of the Spanish Steps
An easy one to hit off, because you will most likely hit the Spanish Steps at some point on your trip. The steps themselves offer a beautiful vantage point, but it's right at the top that you will get the best views of Rome.
What kid doesn't love pretending to be looking out of their fortress over their city? The view from the Castel Sant'Angelo offers better views of the immediate surroundings, including St Peters' Basilica.
Food Markets In Rome That Will Be Huge Fun For Kids
I don't know about you, but I used to LOVE going to a market when I was little.
Pop the kids a little surprise now and again by letting them try the local produce, perhaps buy a knick knack from a stall, and finish up with a pastry for lunch!
Porta Portese Flea Market
A huge big flea market located in Trastevere that takes place every Sunday, starting from 6 am to 2 pm. There are dozens of trinket stalls, toys and clothes on sale here. This is a great place for them to pick up a souvenir of Rome or just wander around and take it all in.
This is the place to go, to let your kids try a range of local delicacies. From normal fruits and vegetables through to olives, truffles and local cheeses, this is a feast for the senses. If you are staying in an Airbnb you can even pick some ingredients to cook a local dinner!
Hungry with kids? Then head to the Mercato Centrale Rome. With street food stalls, little restaurants, and plenty of choice for your little ones.
There is even gelato here for dessert! And don't worry, there is something for adults too, with a craft beer house on site and a range of local beers to try.
Paid Family-Friendly Tours Bus And On The Go Tours (Bus, Golf Carts, Walking Tours)
Fancy having it all organized for you? Then check out our list of great family-friendly tours that will be perfect for your kids.
Let's check them out.
Colosseum and Ancient Rome Family Tour for Kids
For around €100 this interactive tour includes entry to the Colosseum but also a selection of fun games and jokes to keep the kids entertained on the way round this ancient attraction.
Rome: Colosseum, Roman Forum and Palatine Hill Tour for Kids
Perhaps you want to see more than just the Colosseum on a kid-friendly tour. So extend your fun and learning from the amphitheater in Rome to the historic Roman Forum. The tour even includes a scavenger style hunt for all the family!
Vatican & Sistine Chapel Skip-the-Ticket-Line Tour for Kids
For €250 per person, this complete Vatican and Sistine Chapel tour for kids is a great way to see this famous attraction. Tailored specifically to the family, you will be able to see the Vatican with kids with no problem!
Colosseum & Ancient Rome Family Tour for Kids
Fun and games at the Colosseum for all the family on this tour which starts at €169 per person. It is a great way to make the old attractions more interesting for the whole family – and you might secretly enjoy the kids theme yourself.
Skip-the-Ticket-Line Kids Fun Sistine Chapel & Vatican Tour
Another tour for the family – and an absolute must with kids at the Vatican – is one with a skip-the-line entry ticket. It's an absolute must-have in the summer months when it is HOT and CROWDED and your little ones won't want to wait in line.
Free Things To Do In Rome With Kids
Traveling with kids to Rome is expensive. Bigger families need to fork out for special hotel rooms – especially in the old town you may be required to book 2 rooms to fit everyone.
Eating out can add up, and the odd gelato, museum trip, and outing eats right into the old budget. So, when you find cool and free things to do in Rome with kids, grab them with both hands!
Ok so technically this isn't actually free – because your kids will need a coin to throw in! The beautiful Trevi fountain is an absolute must-see in Rome. Bring the coins and get the kids to throw them in – and of course, everyone has to make a wish too when they do!
The Cavalieri di Malta Keyhole
Head up the Aventine Hill and look for the hidden keyhole. This little keyhole is even perfectly located at the height of a child. And once you hide it, peek through.
On the other side, you'll see the most stunning and surprising view of St Peter's Basilica. Do this on a sunny and clear day to get the best out of it.
People Watch In a Square (Preferably One with a Fountain)
Sit back, relax, and let the kids play in one of Rome's beautiful piazzas. They are the perfect place to enjoy a little rest from the sightseeing. And – OK, it's not free, but spend a little cash on a couple of gelatos and enjoy them in the sun.
Where To Go For Beautiful Gardens Your Kids Will Love
Rome is not just a big city with ancient attractions and lots of old ruins.
Get away from the busy streets and let your kids run around in the fresh air at these beautiful parks.
Look up any guide about the best parks and gardens in Rome and the Villa Borghese is usually at the top of the list. This huge park right in the center of Rome features numerous surprises, including cafes, a play area and a little petting zoo.
A beautiful setting – especially at sunset – this is a popular place to bring a little drink and enjoy the views. Your kids can play under the orange trees as the sun goes down, and you can take a little break from the madness.
This huge botanic garden is found in the Villa Corsini and offers tonnes of trees, flowers, and plenty of space to cool off from the hot Roman sun. It cost a few euros to enter, but if you want you can take the free guided tour once you are in.
Located in the Castel Sant'Angelo there is a cool play park for kids near the Vatican. It's a great place to stop off and let them run riot after a few hours having to shush in the museums. On top of that, you can enjoy views over the city whilst you are there.
Likewise, there is a great place to reward your kids for good behavior after a trip to the Colosseum at the Parco Del Colle Oppio. There are also plenty of trees for shade here as well as great views of the Colosseum.
What To Do With Kids At Night In Rome
Rome comes alive at night and the best thing is that Italians love kids!
You won't have to worry when in Rome about your kids getting told off in a restaurant or strange looks for being out late.
Let's check out some of the best things to do at night in Rome with kids.
There is nothing better than being on vacation and waiting for that evening meal. And kids love eating out too. Book into a local pizzeria for them to enjoy some simple yet delicious local Roman food.
Better still, if you are in Rome on a hot summer night find a restaurant on a little piazza where the kids can eat and then play whilst you relax.
Watch an AS Roma Football Match
Got soccer mad kids? Then look to see if AS Roma is playing. From the end of the summer right through to May there are regular matches in the evenings against other European teams.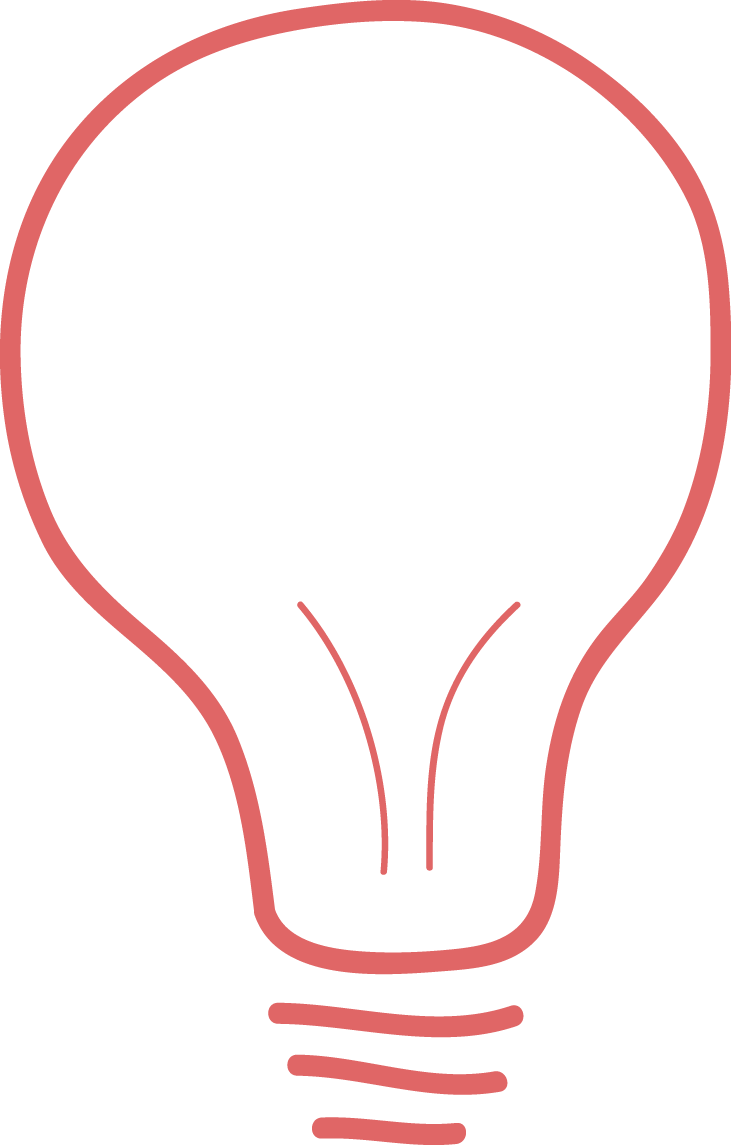 Tip – Buy your tickets online here in advance to avoid disappointment. The atmosphere at these games is simply buzzing!
Visit a Light Show reconstruction at the Forum of Augustus
At the Forum of Augustus and the Forum of Caesar you can see a wonderful light show. It's a reconstruction of the buildings projected onto the walls, so you can see what it was really like back in the day. The Forum of Caesar projects from June through to October, as does the Augustus, every night. Plan your trip here.
Things To Do With Kids In Trastevere
Trastevere is one of our favorite places in Rome. Less hectic and less grand, it's a maze of windy cobbled streets, little artisan boutiques, and what seems like billions of restaurants.
It's a wonderful place to explore with no fixed deadline.
Here are a few things to check out with your kids.
This huge botanic garden is found in the Villa Corsini and offers tonnes of trees, flowers, and plenty of space to cool off from the hot Roman sun. It costs a few euros to enter, but if you want you can take the free guided tour once you are in. Oh, and kids under 6 go free.
A great place to spend an hour with the kids when you are in Trastevere, this square offers a place for them to run around, and also a childrens play park. There is even an ice cream shop here, so you can enjoy some delicious gelato on a hot day.
What To Do In Rome When It Rains With Kids
You don't usually expect it to rain in Rome, but some days there is a chance of rain.
If it happens to you, don't worry. There are plenty of things to see indoors!
This new interactive multimedia space takes you through the history of Rome right from your comfortable cinema seat.
This immersive experience is conducted largely in 3D and is definitely a must see for first time visitors in Rome. Tickets start from €16.50 and headsets are available in multiple languages.
Explora Children's Museum
Known locally as the Il Museo dei Bambini, this is a fun packed indoor museum that will keep children entertained for hours, especially on a rainy day. Tickets for kids over 3 cost €10, and 12-36 month olds need tickets too, costing €7. But it is worth the expense, as they certainly won't be bored.
If it rains and you are in Rome you must head to the Pantheon. The hole in the roof lets in the rain, and you can watch it falling through onto the floors. The area where the rain lands is usually cordoned off, but this is certainly an experience that not many people have had the chance to see!
Where To Eat In Rome With Kids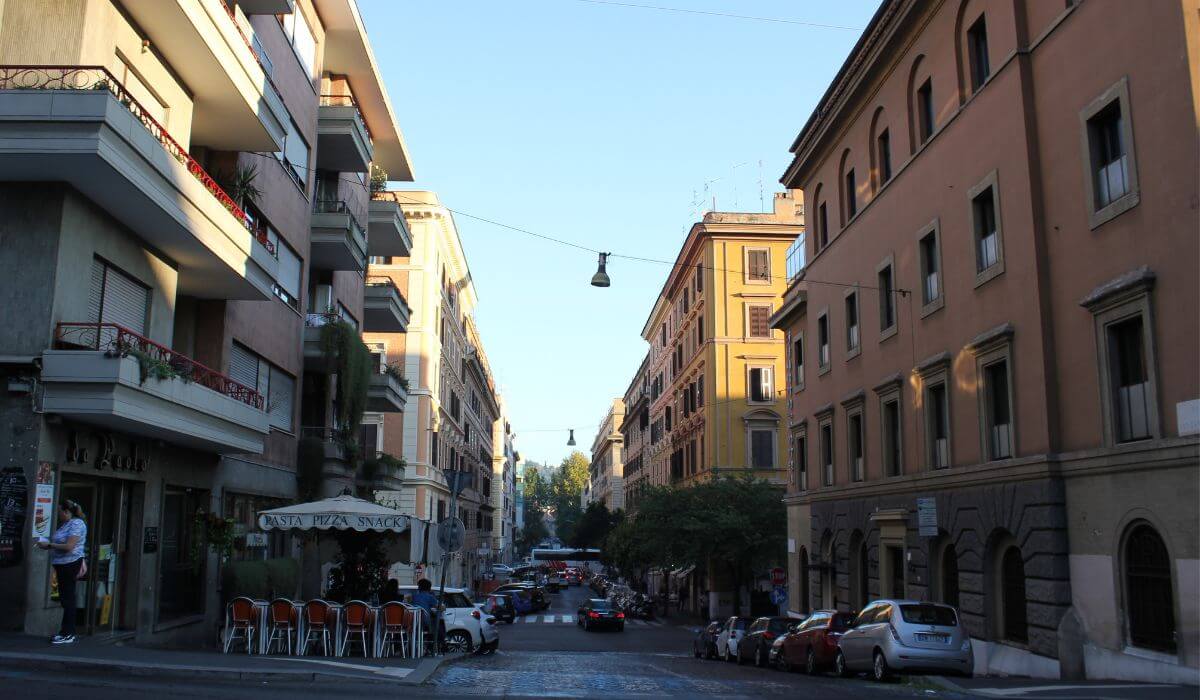 Rome is full of restaurants, many of which are very child friendly.
Let's check out a few of our favorite places to eat with Kids in Rome.
A great restaurant with a lot of simple dishes that will appeal to kids and a laid back atmosphere. Le Naumachia is as good at lunch time as it is at dinner, and can be visited after or before you check out the Colosseum.
As much as we hate to do this on a guide about Rome, sometimes you may need a time out and just let the kids get some home comforts.
As with many big cities there's a Hard Rock Cafe where you can let them enjoy a relaxed casual meal without worrying about them not finding anything suitable on the menu.
This is a great restaurant mainly because it's located in a park. In nice weather you can eat outdoors on the terrace and let the kids run around and play on the swings. The menu is full of child friendly dishes to choose from too, including delicious pasta and pizza.
Visit Places With The Best Sweets Or Gelato With Your Kids
It's an absolute must do when in Rome – and most people do it more than once. Getting a gelato is part of the deal when on holiday in Italy.
Here are some of our favorite spots in Rome.
There are no less than 150 different flavors of gelato on offer at this interesting gelato shop in Rome.
And amongst that range there are several options for vegans and those with allergies too. One of the best selling flavors is the Kit Kat and we have to admit we know exactly why that is!
With no less than 8 locations across Rome, this is a Gelateria that offers so much more than gelato. You can pick up a sorbet, a coffee, or a milkshake too. Grom is located all across Italy too, so you can try one in another city if you are making a road trip.
An all natural ingredient selection is used to make some of the most delicious gelato in Rome. Fatamorgana is a famous place to pick up a cold one on a hot day. Grab it and go in between attractions for a cooling treat – this is a take away place known well by local students and artists.
Bonus IDEA! Day Trips From Rome Kids Will Love
In Rome for more than 5 days? Then it's time for a day trip! Take the train toward Naples and spend the day at Pompeii or Herculaneum.
Pompeii is of course a famous landmark and preserved village after the volcano eruption of 79 AD. But Herculaneum is perhaps a better bet with kids. It is smaller and less crowded, and much more explorable by foot.
What Should Budget Be For A Trip To Rome With Kids?
For a family of 4, allow €300 per day. This should be enough to cover lunch and dinner out, with a glass of wine for each adult, and a couple of attractions. If you want better control of your budget, you may wish to purchase a city pass in advance.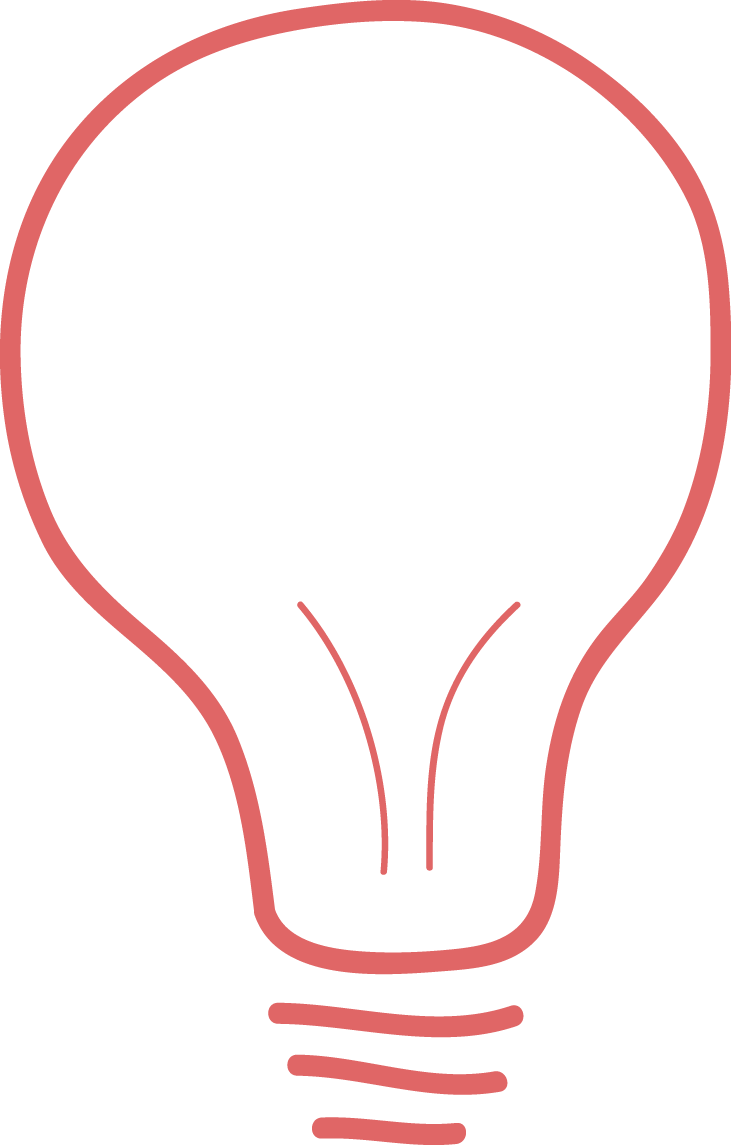 Tip – This can include attractions as well as a travel card, so all you need to organize is money for eating out. Make sure you get a hotel that includes breakfast – then fill up before you hit the attractions!
Our Top 3 Tips For Visiting Rome With Kids
You must consider these 3 tips for visiting Rome with Kids to make your life easier!
Book skip-the-line tickets – It will save you so much time and also means your little ones won't have to wait for so long to see some of the biggest and busiest attractions.
Bring one bag, packed for all eventualities – Wipes, snacks, water and a change of clothes, some small toys for when you are waiting in line or at a restaurant.
Don't overpack your itinerary – The best part of Rome is simply wandering around, finding a cute little restaurant, people watching, and seeing the sun go down!
Things To Pack When Going To Rome With Kids
Just a few essentials will help make your trip to Rome a lot easier:
A lightweight but handy bag, preferably with 2 straps, so you have your hands free for anything your kids may need.
Items to entertain the kids when waiting in line – small toys, books etc.
Little notebook and pen for doodling in restaurants but can also double up as a travel diary.
Water bottles, wipes, hand sanitiser, mini first aid kit and some snacks.
A camera or smartphone so you can record each and every moment with your little ones!
Where To Stay In Rome With Kids
There is no best neighborhood to stay with kids in Rome – each area offers something unique. But you will likely want to be somewhere central and easy to get to.
Here are a few ideas for accommodation with kids.
If you want to stay in the center of Rome with kids then you may want to consider Airbnb. That's because many of the accommodations in the historic center are found in old houses with smaller rooms – so family rooms are hard to come by. Check out this gorgeous 2 bed apartment from just €140 per night suitable for all the family.
Hotel Santa Maria Trastevere
This cute little hotel offers rooms with a double bed plus bunk beds, and a charming little courtyard in which you can enjoy breakfast on a nice day. Family rooms start from €230.
4 bed apartment suites including breakfast start here from €330. The accommodation is fabulous, but the location in the Pantheon area make it even better for convenience for a busy family.
How Many Days To Spend In Rome With Kids
Here are a couple of sample itineraries to give you a flavor for how you should spend your time in Rome, depending on the duration of your trip.
If you just have the one day in Rome with kids – perhaps you are passing through on a layover or just in port on a cruise – then you need to get a quick Rome hit. We suggest visiting the Colosseum in the morning then grabbing lunch in a piazza.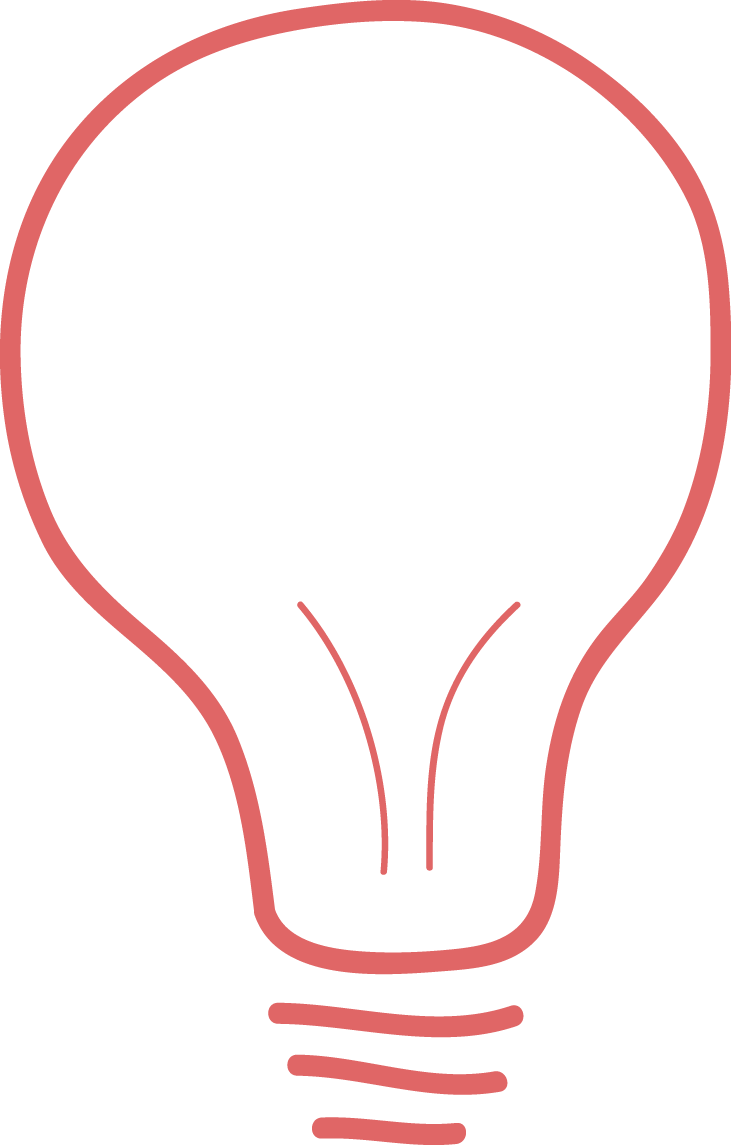 Tip – In the afternoon, visit the Trevi Fountain and the Spanish Steps before ending your day in a local Trattoria enjoying some delicious pasta.
Your Rome for kids 2 day itinerary should include the above day 1 itinerary but split over 2 days. Then, make up the gaps with a stop at a gelato store, a break at the kids playground in the Villa Borghese, and a trip to the Pantheon.
On a three day trip to Rome with kids itinerary you will be able to pack in a lot. The Colosseum, Villa Borghese, Pantheon and the Trevi Fountain can all be visited with ease.
But now you have time to hit up the Explora Children's museum too and perhaps watch a leisurely sunset from the Orange Garden on the Aventine Hill. 3 days in Rome with family is the perfect duration for a trip!
If you are visiting Rome for 4 days then you can easily visit all of the attractions listed in the above itineraries, even if you are in Rome with toddlers!
But now it's time to branch out and visit Vatican City. Take the day to explore this world-famous attraction, including the Sistine Chapel and St Peter's Basilica – and perhaps book a kid-friendly tour to make it more exciting for the little ones.
On your last day in Rome, head to one of the flea markets in the morning to pick up some trinkets and souvenirs for your kids before you make the journey home.
For lunch, enjoy one last meal in one of Rome's famous piazzas, and don't forget to let them stop for one last gelato! It's the perfect end to a 5-day itinerary in Rome with kids.
When Is The Best Time Of The Year To Visit Rome With Kids
Rome is great any time of year!
Here are a couple of hints and tips to help you decide when suits you better for your family trip to Rome.
Rome in summer with kids can be magical. The warm summer nights outside enjoy the atmosphere. Festivals, music on the street, and amazing ice cream!
On the flip side, it is super crowded. The only way to survive Rome with kids in the summer is to book skip-the-line tickets, and bring a lot of patience.
Rome in winter with kids – little Christmas markets, hot chocolate, and visits to the museum. Oh, and the twinkly lights make it so special. The crowds are less too, so it might be a good time to travel with really little kids.
Do You Need Travel Insurance When Traveling To Rome With Kids?
We always recommend taking out travel insurance when visiting Rome or other countries – and it's so much more important when traveling with little ones.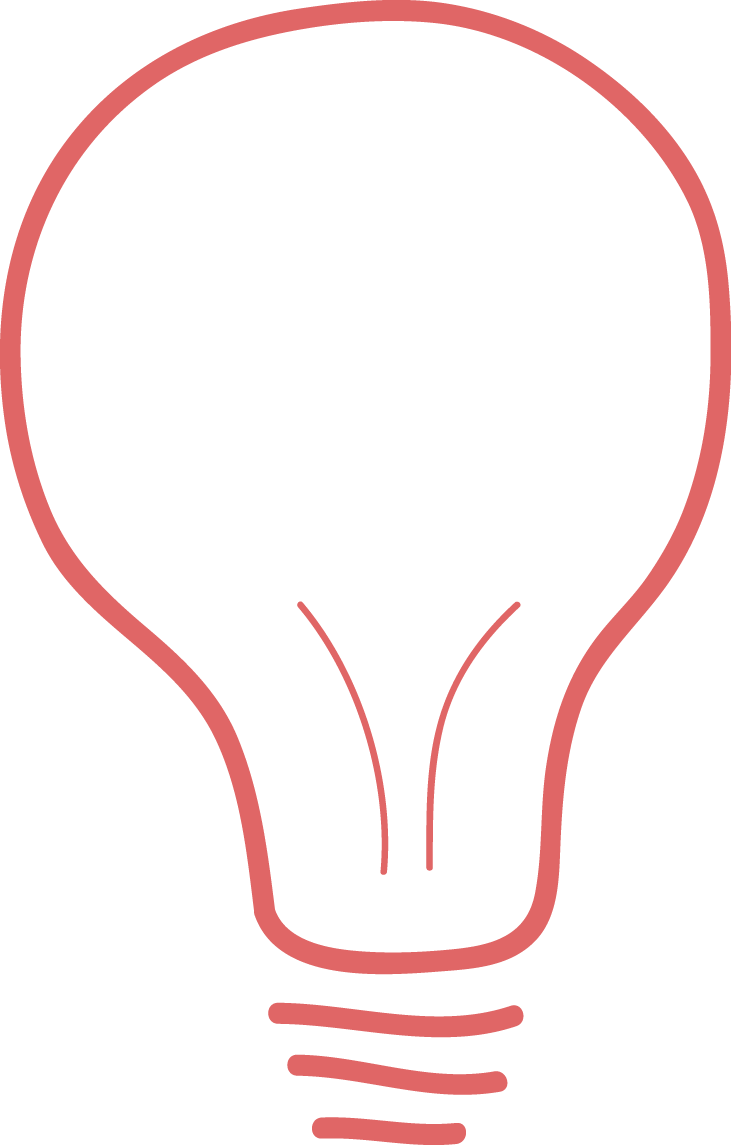 Tip – So important in fact that we have a whole guide dedicated to getting travel insurance for Italy!
Here are the top questions we receive about traveling to Rome with kids.
Is Rome a good place to take your children?
Rome is a fantastic place for a holiday with children! It's safe, fun, but very busy. But with some careful planning and skip-the-line tickets for the main attractions, it is perfectly doable.
Is Rome suitable for toddlers?
Rome is suitable for toddlers, but bear in mind a few things. It's pretty busy so it can be hard to contain little ones. Pushchairs don't always work on older metro stations, steps and tight spaces in restaurants. We found a little child harness really helpful with our little ones!
Do children pay for the Metro in Rome?
No! If your kids are under 10 then they can travel free on the metro and other public transport as long as they are with an adult with a ticket.
What is considered rude in Rome?
Not that you are likely to need to worry about this when traveling with kids in Rome, but being really drunk in public is a no no. Also, table manners are important. Belching, spitting and other things like that are considered pretty rude in Rome.
How many days do you need in Rome with the kids?
About 4 days is perfect to hit off the main attractions in Rome with kids.
Are children allowed in bars in Rome?
Yes as long as they are with an adult.
Traveling to Rome with kids can be a bit stressful – but if you have it well planned then you can not only manage it – but really enjoy it with your family!