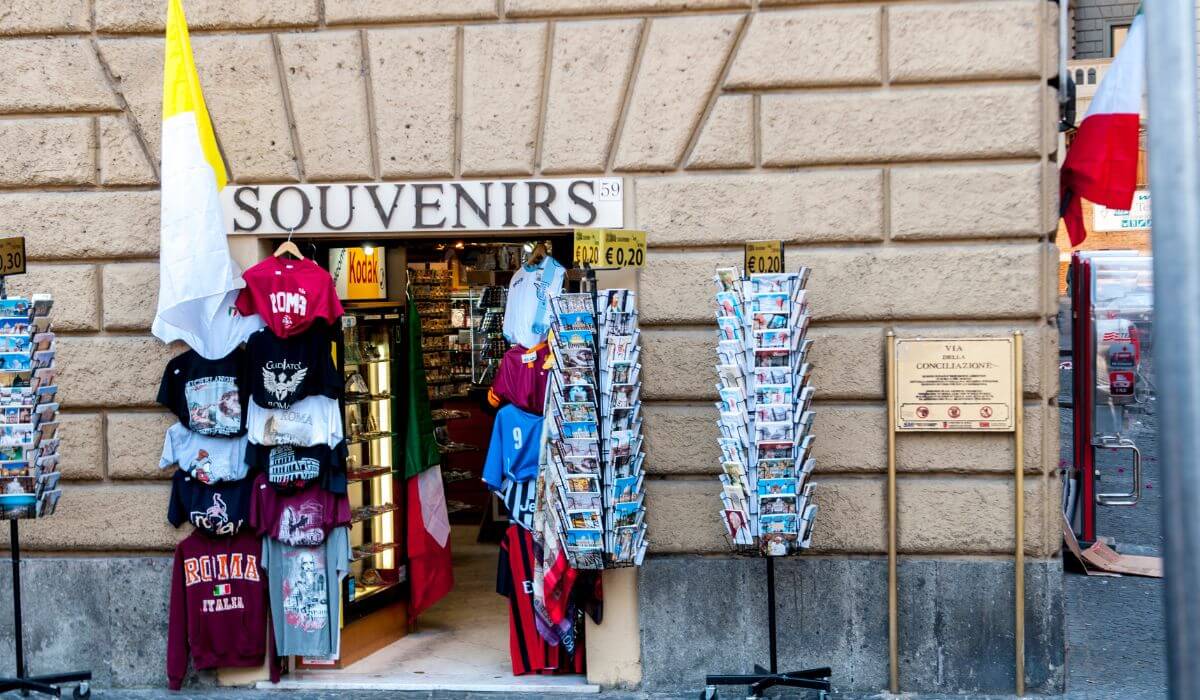 Rome Souvenirs: Unique & Affordable Souvenirs to Buy in Rome
---
Rome souvenirs are sold all over the place. You might even begin to get a bit bored of passing the same things over and over again at multiple stalls.
Yes, there is a lot of tourist trap stuff floating around. Does your granny really need a fake piece of Colosseum stone?
However, if you look around carefully and follow this guide you can easily avoid the tourist traps and pick up the best souvenirs from Rome for your family and friends.
What Souvenirs To Buy In Rome?
Let's get over the what not to buy when it comes to sourcing unique souvenirs from Rome.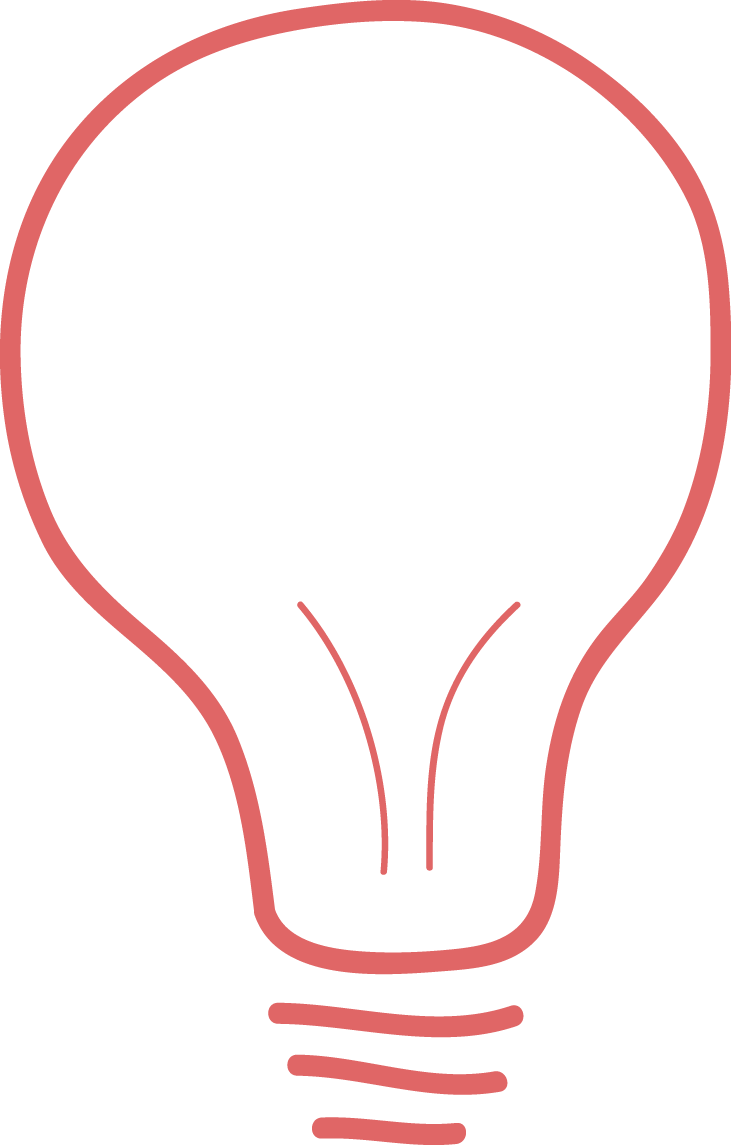 Tip – Try to stay away from tat -by that we mean silly keyrings with a naked statue on it or a bottle opener in the shape of a pizza.
Whilst these little items do show your friends and family that you were thinking of them, there are so many better Italian souvenirs on offer. The best Rome souvenirs actually showcase the culture, cuisine and history of Rome.
For example, food souvenirs from Rome are very thoughtful – as long as you can bring them into your home country. The most popular souvenirs from Rome may not be the best!
Ready to Use Free Guide of Rome on Your Mobile?
Where To Buy Souvenirs In Rome
There are plenty of souvenir shops in Rome dotted all around the place.
They sell what you can usually expect – Colosseum keyrings, lighters with St Paul's Cathedral on it, magnets with Michelangelo's face on the front.
It's in these sorts of places that you can pick up a handbag, t-shirt, or cup with I Love Rome emblazoned on the front. Buy from these places if you must – perhaps you have a kid that collects spoons or thimbles from different countries.
But if you want to get extra special unique souvenirs from Rome then you need to step outside the tourist box and get something authentic! That means heading down little side streets in search of the perfect bottle of wine – or limoncello!
Or finding a handmade artisan pasta store or authentic leather goods. These are the places you need to find if you want to get away from the cheap souvenirs Rome has to offer.
How Much Are Souvenirs In Rome
You can pay anything from €3 for a novelty pencil or ashtray with a landmark printed on it, to around €12 for an I Love Rome t-shirt.
If you are going all out and trying to source unique wines, special olive oil or handmade pasta then expect to start paying in the high teens – definitely double digits.
And of course, if your loved one is into luxury leather then you may be finding yourself shelling out at least a couple of hundred euros!
Can You Buy Rome Italy Souvenirs Online
Absolutely – you can source pretty much anything online these days.
So if you do forget to get a certain person a gift then you may be able to get by by ordering it online!
Of course, that takes half the fun out of the matter! A souvenir should be purchased when you are there!
What's the point in Rome Colosseum souvenirs you imported from the internet when you were actually there!!!
Best Souvenirs From Rome – 10 Categories
So what souvenirs to buy in Rome?
Well, you will never have an excuse again – this guide features an extensive list of amazing ideas to keep your loved ones satisfied.
Ancient Rome is what attracts people to this wonderful place!
If you have a history buff at home then a great history book or even a fictional piece from the early Roman times will show you were thinking about them when on your holiday. You can pick these up in places like the Colosseum Giftshops and other museums.
The Twelve Caesars and the Roman Revolution are two popular titles. If you are getting a gift for a kid, then in the museums and souvenir shops around the Colosseum and the Roman Forum will sell little ancient Roman coin replicas.
Visit a little-known store called the La Bottega del Marmoraro and give your loved one a unique message engraved on a little piece of marble – just like the Romans used to!
Elsewhere, on Via Della Scrofa you can visit Co.Ro, a jewelry shop that makes pieces inspired by the Architecture of Rome.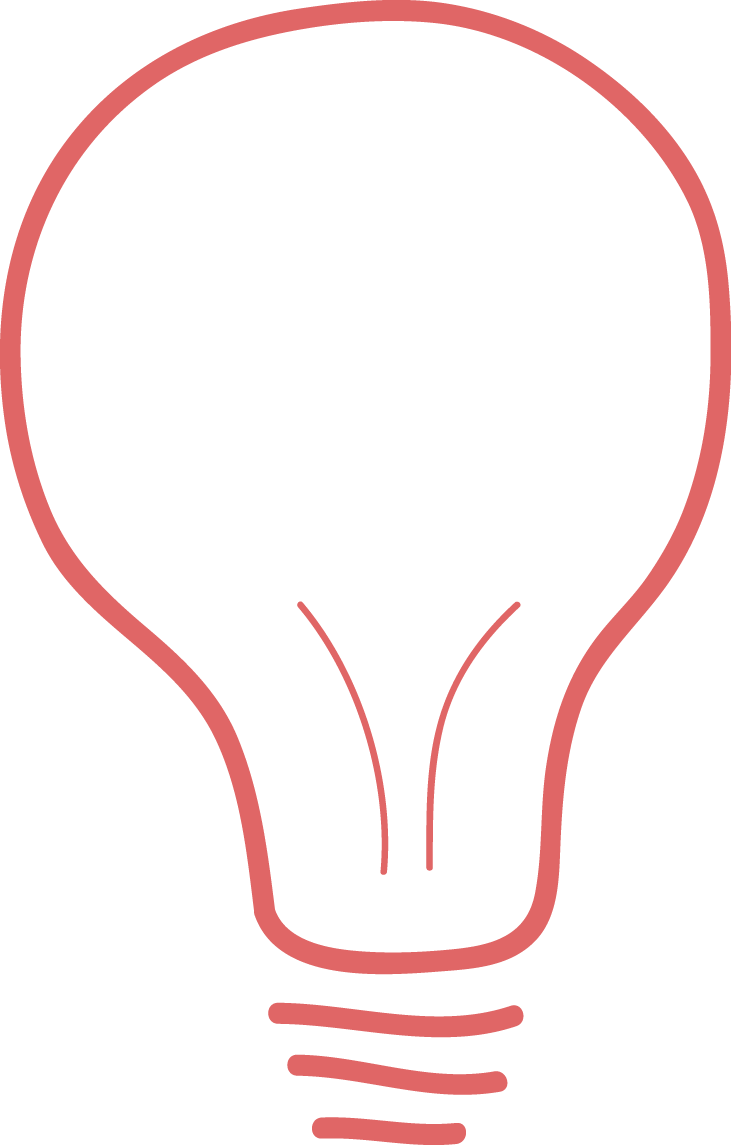 Tip – And don't forget the kids. For them, what would be cooler than either a Gladiator dress up outfit or a Pinocchio Puppet?
Speaking of gladiator souvenirs, the Gladiator outfit can also be found in adult sizes!
But if you don't fancy schlepping that all home with you you can make do with mini Gladiator figurines, little fake gladiator swords, and even movies or CDs of popular reenactments.
This is another area of Rome that gives souvenirs that is well covered.
The proximity to the Vatican City means that you will be spoiled for choice if picking a religious gift for your loved one.
What could be more special than some rosary beads from the Holy See, a picture of Jesus or Mary or a mini replica of everyone's favorite Pope – Jean II.
And don't get confused between a religious souvenir or a Vatican souvenir.
The latter aren't necessarily religious – try to get your hands on some Vatican Euro Coins or prints of items on display in the Vatican Museums.
For the coins, head over to the Philatelic and Numismatic Office. Not only can you get money there but also special Vatican printed stamps and other memorabilia.
It is also popular to buy jewelry – crosses of course being the most popular.
Best Food Souvenirs From Rome
Now our favorite part.
The best-selling food souvenirs from Rome are what to buy in Rome if you are unsure of what to get. Limoncello is a refreshing lemon alcoholic liquor, taken after meals, and a very popular gift.
Olive oil too is very much in demand, and you can be surprised how much a decent bottle of this will set you back.
Hand made – or artisanal – pasta is also a good bet. It's a shame that most countries outside of the EU won't let you bring in animal or dairy products – because the ham… oh my!
But you can bring back things like biscotti or (at Christmas) Panettone. Some bookstores near the main shopping areas and around the Colosseum may even sell cookbooks for Italian recipes in English language.
Handcrafted Souvenirs In Rome
You may not think when considering what to buy in Rome in terms of handicrafts, but CHOCOLATE can be an artwork in itself!
Head to SAID chocolate factory to pick up some delicious and handmade chocolate. This is such a popular gift that there is even a sister store open in London of all places.
If unique jewelry is what you need then pop over to Anna's jewelry shop – each piece is a one of a kind. Other hand-made trinkets to secure include glass ware and ceramics – particularly colorful plates.
In-expensive Souvenirs In Rome
Now I know we said to stay away from the typical souvenir shops and seek out the unique and the wonderful.
And we still believe that to be true!
But if you are on a budget or just need to pick up a token gift for your 6 grandchildren, then I guess we can allow a trip to the I Love Rome shop or the nearest equivalent.
Here – for just a few euros – you can get little gifts such as magnets, badges, coffee mugs, salt shakers, and keyrings. Whilst these are definitely not the most authentic gifts you will ever buy someone, they do serve a purpose if you need a quick Rome gift, souvenirs or presents.
Super Expensive Souvenirs From Rome
Now the flip side of the coin – what do you get someone who deserves a real treat?
Well, it is no surprise that Italian fashion comes at a price. A really nice pair of Italian leather gloves, shoes, or a belt can set you back a couple of hundred euros for a local store – or thousands for a designer brand.
Or what about that fancy bottle of Olive Oil we mentioned earlier?
A good bottle of Tuscan olive oil – some farms only bottle a few thousand bottles a year – can be well into double digits, setting you back between €20 and €30 depending on where you buy it from.
Sports Souvenirs From Rome
Lazio or Roma team memorabilia – such as a scarf, t-shirt, or signed photograph – will surely bring a smile to anyone's face.
If you are stuck, however, don't just leave it to Rome. An Italy football shirt always goes down well, or how about some Ferrari shirts, pens, or other paraphernalia?
Rome Gifts Souvenirs Perfect For Everyone
There are a lot of ideas in the above guide, but just how do you get the perfect gift right for your special someone?
It very much depends on their personality, lifestyle, and preferences. But generally, you will not go wrong with a foodie if you bring food souvenirs from Rome.
Those who love to collect weird and wonderful things will adore the unique souvenirs from Rome mentioned in this list too.
Now, let's reframe the gifts we have mentioned and tailor them to a special person in your life.
Rome Souvenirs Ideas for Kids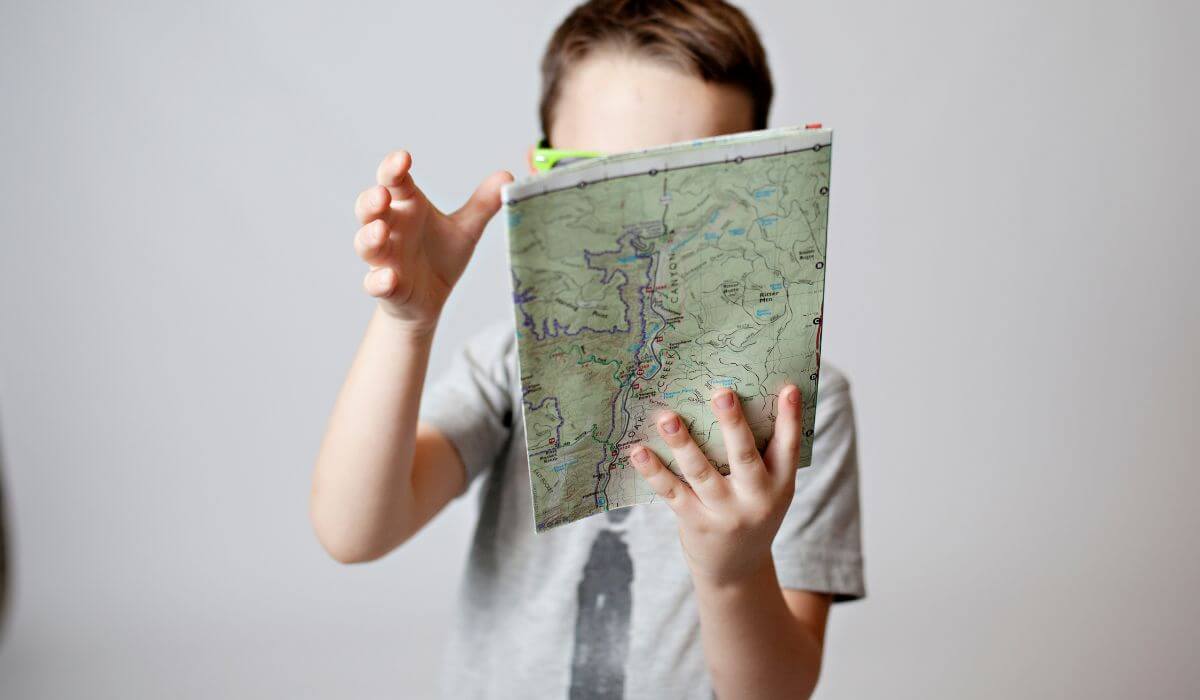 Gladiator costumes or other artifacts such as swords or belts are one of the most popular souvenirs from Rome for children.
Other interesting ideas are things like maps (get them from the museums or bookstores) or fancy stationery.
A nice pair of leather gloves as winter approaches, some artisanal jewelry or even a great bottle of wine will help mom feel special once you return from vacation.
How about a nice bottle of limoncello, some hand made chocolate or a ferrari t-shirt for dad as a gift?
If your brother or sister is a foodie, then bring them some pasta, olive oil or biscotti.
Or perhaps they collect artifacts from around the world – then some traditional blown glass or pretty ceramic plates will go down a storm.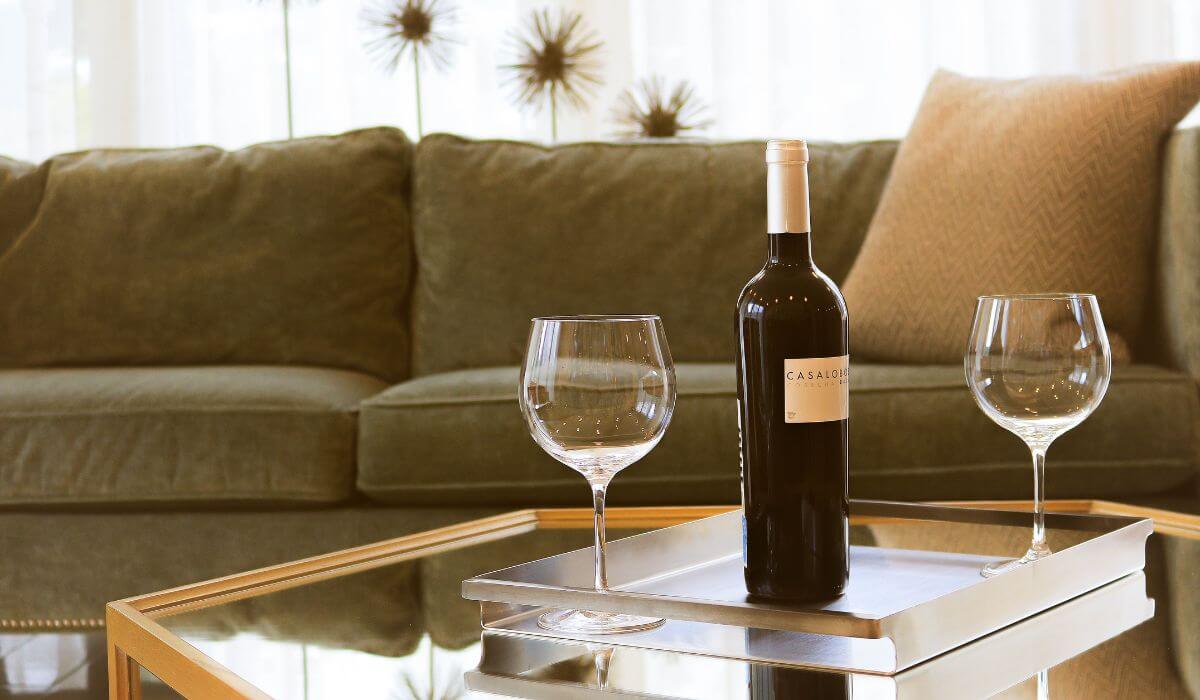 A unique piece of jewelry from a local boutique, a nice silk scarf or a special print from an art shop will certainly keep you in the good books.
Luxury leather goods – a nice belt or wallet – make for a keepsake that is actually practical.
Frequently Asked Questions
Whether it is Rome Colosseum souvenirs you are looking for, or something more special such as a handmade piece of jewelry, we hope these frequently asked questions will help you decide what to buy.
What kind of souvenirs to buy in Rome?
We love bringing back food as gifts from Rome - it is so much better than a boring old magnet!
Where to buy cheap souvenirs in Rome?
Seek out little local shops that aren't hiking up their prices for tourists, and look for unique pieces. Having said that, you could pop to the local tourist shop to buy a quick token gift such as a keyring for someone too - and spend as little as €3.
Where to buy food souvenirs in Rome?
Look out for one of a kind wine stores and delis - they will likely sell olive oil, limoncello and other regional delicacies that aren't mass produced.
When heading to Rome you can easily forget to pick up some gifts for back home – this guide will help you keep an eye out for presents as you go about your sightseeing.