Christmas In Rome 2022: All About Roman Christmas Celebration
---
Spending Christmas in Rome might be one of the best decisions ever.
Rome is always a fascinating place to visit, but Christmas is absolutely magical. With the city lit up with twinkling lights, shopping underway and excitement on everyone's faces, you will be lucky to be part of it.
Let's discover all there is to know about a Christmas in Rome vacation so you can plan your trip in detail.
Wondering How Christmas Is Celebrated In Rome?
Christmas in Roma brings with it a bunch of celebrations which are specific to Italy and even to Rome itself.
Here's a quick overview of some of the traditions that can be experienced in Rome over Christmas:
Christmas Eve with the Pope! Locals and visitors alike flock to attend a special mass, held by the pope, at 9.30pm. The mass is held in St Peter's Basilica, but it is such a popular event that often there is significant spillover into the square. Don't worry if you end up in the square – the event is televised for everyone on big screens, so you won't miss out.
Don't eat any meat! Another tradition – this time an Italian one – is to abstain from eating any meat. In fact, this is a tradition that applies before lotts of major catholic festivals or feast days, and the night before Christmas is no exception. Expect to see a lot of seafood on local menus.
la Befana. Other countries have visits from saints in the run up to Christmas. Italians have La Befana. She's a witch, but a friendly one. And she visits at the end of this period at Epiphany – which is the 6th January. Kids can expect a goodie bag of sweeties if they've been good …or some coal if they've been naughty
Wander around a Market. The Piazza Navona Christmas Market is a local favourite. With stalls selling gifts and sweet treats, as well as a few rides for kids, it's a great place to soak up a Christmassy atmosphere.
What Is Open and Closed In Rome On Christmas Day?
Expect the major sites to be closed on

Christmas Day in Rome.

This will include the Colosseum and Roman Forum as well as many museums, such as the Borghese Galleries.
However "Boxing Day" – the 26th of December – which is known as St Stephen's Day – will see the majority of this being reopened.
If you are thinking of heading over to the Vatican City you will need to wait a little longer. Not only is it closed on Christmas Day, but also on Boxing Day.
Shops will be shut! Usually, they are shut both on Christmas Day and Boxing Day. So you will need to find something to do in Rome that doesn't involve shopping.
St Peter's Square will be open for visitors as usual
Get Today Free Guide of Rome on Your Mobile
Rome Public Transport Christmas Day – What's the Story?
Transport in Rome on Christmas Day operates on a reduced timetable, however it is still possible to get around the city.
You'll be able to take the metro from 8 am to 1 pm. Then you will have to make do with the bus, which will run from 8.30 am to 1 pm.
After a short break the service resumes again and runs from 4.30 pm to 9 pm. That should be plenty of time to get you around the city.
What Is the Temperature in Rome at Christmas?
You could be looking at daytime temperatures of around 5 degrees Celsius or thereabouts during Christmas in Rome.
Make sure you pack plenty of jumpers and layers, so you can be comfortable outdoors, but also when you move inside.
For the evenings, you'll definitely need a hat, coat and gloves. Temperatures can drop near to zero, so if you are out and about checking out things like Christmas lights, wrap up warm!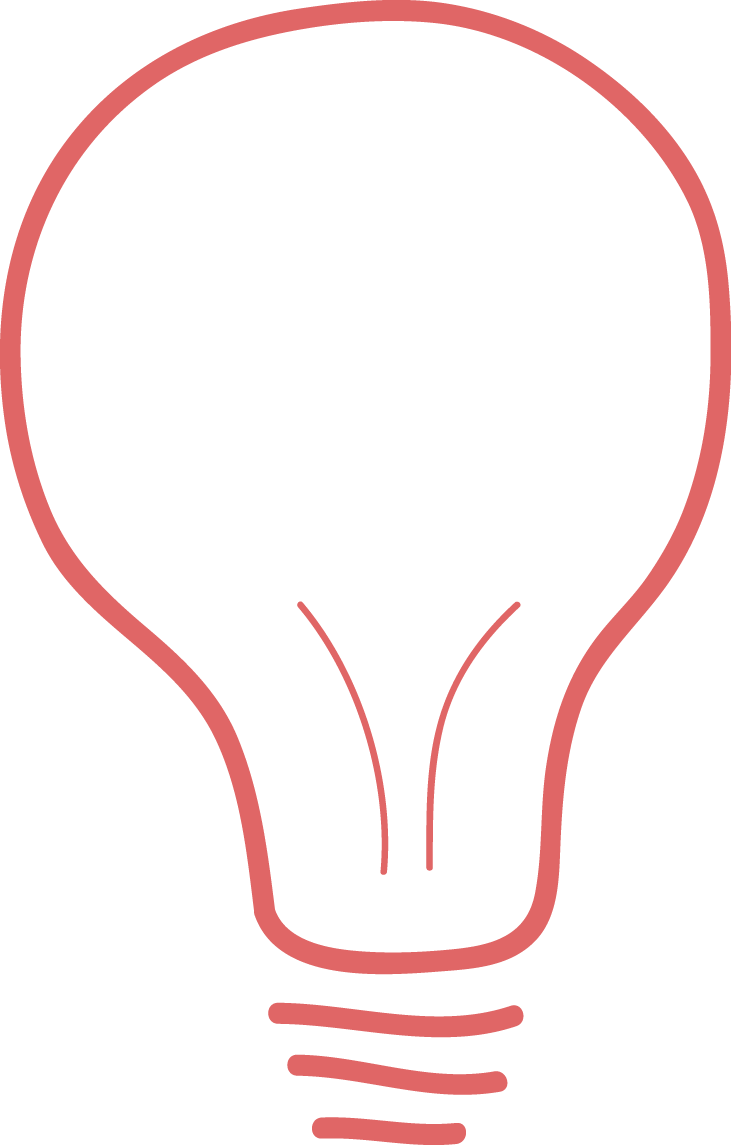 Tip – Find out more about the weather on our complete December guide.
Ideas – What to Do in Rome During Christmas
Firstly, remember that apart from Christmas Day and perhaps some restrictions on the 26th, the majority of usual attractions will be open. So, you can visit the Colosseum, The Roman Forum, The Borghese Galleries and all the usual big hitters with ease.
However, this magical period in Rome's calendar comes with so many extra "Christmassy" things to do. Since many of these are free, or are simply things to see around town, this will also cover you for what to do on Christmas Day in Rome.
Visit the Trevi Fountain at Christmas in Rome – it requires no entrance or tickets, so you can even visit on Christmas day.
Make sure you take plenty of photos to remember the experience. Or, you can pick up one of the pretty popular ornaments such as this one and hang it on your tree next year.
Check out the Christmas Lights in Rome. The city looks absolutely wonderful at this time of year.
You'll find the most awesome displays around places like the Spanish Steps and the Trastevere areas, as well as at the Piazza Navona Christmas market.
Rome Christmas Trees are also a key sight. You can see them throughout the city, including at the Colosseum, St Peter's Square and the Piazza Venezia.
Christmas Day Lunch in Rome
One of the big traditional Christmas Day events in Rome for locals is the Christmas Day lunch.
If you don't have access to a local family, you can still get a taste for Christmas Lunch in Rome. It may be hard to find a restaurant open – so it can take a little bit of planning. Don't worry however about where to eat in Rome on Christma Day.
Fortunately this Roman Food Tour website has managed to track down the restaurants open on Christmas Day in Rome. It also contains a list of the best restaurant to visit on Christmas Eve.
Rome does not have the same extent of Christmas markets as in other European cities – especially when compared to the likes of Germany or Austria.
But still, you can experience a similar atmosphere at the Christmas Market in the Piazza Navona. A little carousel for kids as well as stalls selling food and trinkets will get you right in the mood during your Christmas in Rome vacation.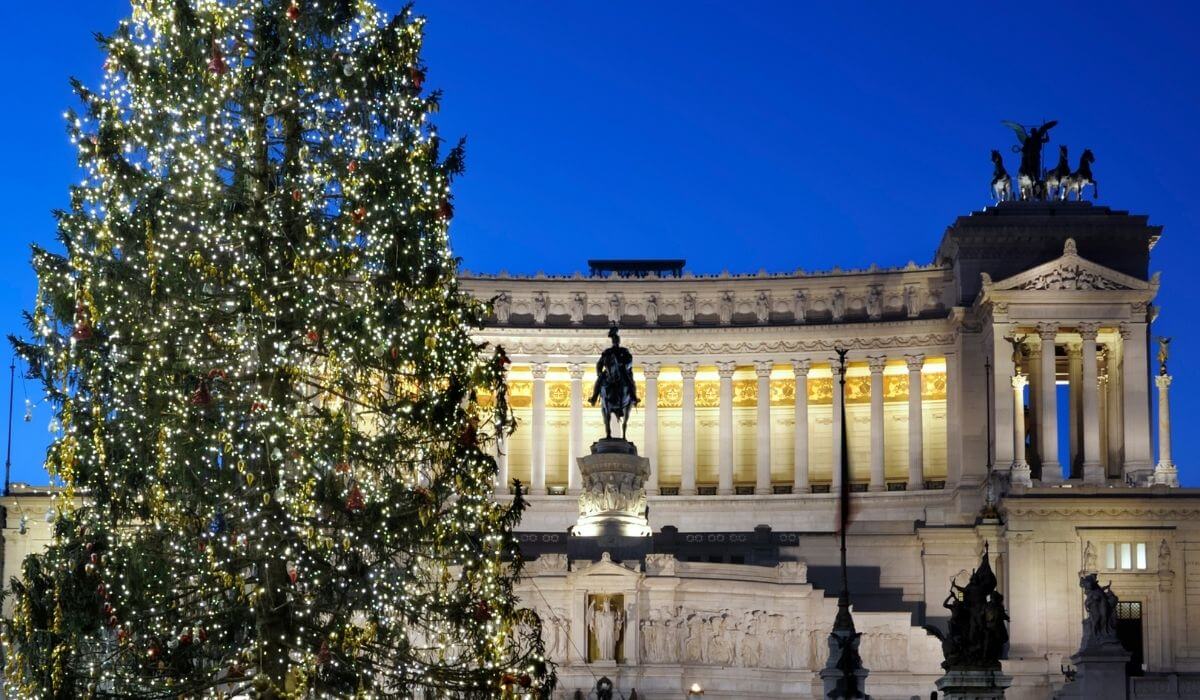 Perfect if you want to get your loved ones back home a little gift, or if you want to be eternally reminded with a little bauble for your tree.
One is so loved – and so much a part of Rome's Christmas scene, that it is open all year round. Sempre Natale – located near the Piazza Firenze – is an amazing Christmas shop that is well worth a visit – even if you visit Rome in July!
Keep the Christmas Vibe alive in the city after Christmas by ice skating at the Ice Park Christmas Village. This ice rink is usually open until the second week of January.
Guess Where The Movie "Christmas In Rome" Was Filmed
The Christmas in Rome film location was in Rome itself. Well, the outdoor scenes were filmed in the Eternal City. The indoor scenes were actually created in Bucharest in Romania!
Apparently, there are areas of Bucharest that can replicate Roman buildings and architecture. The movie is pretty new, so you may be asking yourself when was Christmas in Rome filmed? The answer is that the movie was completed and filmed in 2019.
How Was Christmas Celebrated In Ancient Rome?
Since the majority of the period known as "Ancient Rome" is actually in the centuries before the birth of Christ, ancient Romans did not celebrate Christmas.
Only at the very end of this period was the first Christmas celebration recorded in Rome (in AD 336). However, many of the traditions that we see today during a modern Roman Christmas celebration evolved from the ancient Roman pagan feast of Saturnalia, which was celebrated in December.
Christmas In Rome Traditions: Good To Know Before You Go
La Befana – the good witch

– visits on 6th January. It is during this time that Children in Rome actually get their presents. Look out for pictures or ornaments of La Befana in shops and stores during your trip.
Christmas in Rome is a long event.

It stretches from the feast of the Immaculate Conception on 8th December and lasts right through to Epiphany on the 6th January. As a result, Italians won't generally wish someone a Happy Christmas – rather they will say buone feste which means Happy Holidays.
Bagpipes.

Weird you may say, but bagpipes were traditionally played by shepherds returning home to celebrate Christmas with their families. Known as Zampognari, these musicians will send their sound around Rome in the leadup to Christmas.
No Meat

– Religious Italians will not eat meat on Christmas Eve – or on the leadup to any religious feast day.
Christmas Eve Mass in Rome
The Christmas Eve mass in Rome is usually referred to as a midnight mass, but it actually begins around 9.15pm. Hosted inside St Peter's Basilica, you can try to get tickets to actually view the mass from inside.
This is a weird process, best conducted by fax machine! You will receive a confirmation of receipt of your request from the Vatican, but you will not have any guarantee of tickets until you actually arrive.
Then, you'll need to visit the Vatican Prefecture Offices and be informed if you've been successful or not!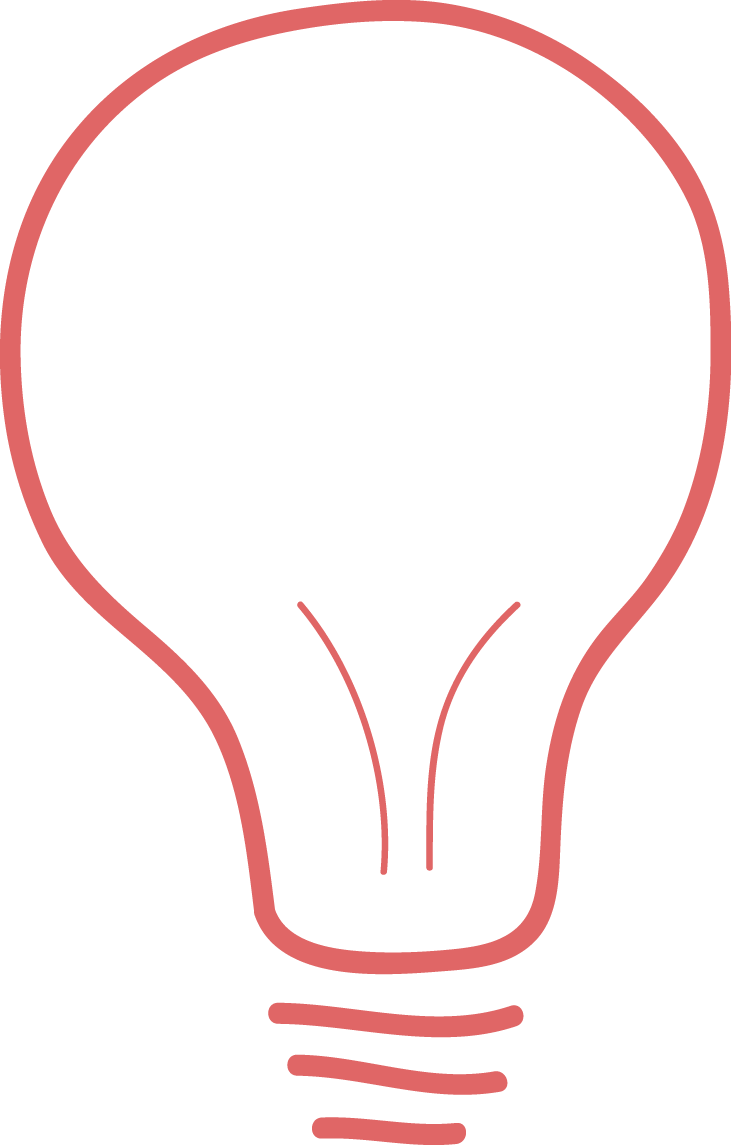 Tip – Don't be too disappointed if you haven't been able to get any. Just join the crowds outside for the broadcast on the big screens.
In many cities around the world, the Christmas vibe begins to die down straight after the Big Day. There's no danger of the streets beginning to feel a little tired or soulless after Christmas Day in Rome however.
Since Christmas lasts until the 6th January, you'll have plenty of opportunities to capture some magical moments, even if you visit Rome after Christmas Day.
Try and find a hotel in Rome that is central and festive! Prices will generally be lower than in the summer months, so you might be able to pick up a bargain.
The Hotel Monte Cenci is a great choice. Just a stone's throw away from the Christmas market at the Piazza Navona, you'll be right in the heart of the action. The hotel decorates splendidly for the festive period with a wreath on the door and beautiful lights.
They even throw a party on 31st December which features a bunch of Christmas themed desserts! Rooms cost around €170 for a double with breakfast.
Rome Christmas Vacation Packages
We found a great Vacation Package that usually runs from Germany, through the Swiss Alps and on to Rome.
The 6-day itinerary includes Christmas Eve dinner, Christmas Day Mass and a bunch of added extras including a night in Pisa and a trip to Pompeii. Check out the details of the Horizon Tours trip here.
Frequently Asked Questions
Where can you buy Christmas ornaments in Rome?
Pick up some traditional Roman Christmas ornaments at the only Christmas shop that is open throughout the year. Sempre Natale is a boutique decoration and ornament shop that is open every day!
Does it snow in Rome at Christmas?
It is very unlikely to snow, but it is not impossible. Check out the story of the festival of a miracle snowfall at the Piazza di S. Maria Maggiore, which apparently took place in the month of August!
Is anything open in Rome on Christmas Day?
Not much, no. A few restaurants perhaps, but that's about it. Make sure your hotel has food, or if you are booking an AirBnB make sure you stock up.
Is the Colosseum in Rome open on Christmas Day?
No - the Colosseum, The Roman Forum and other attractions such as the Borghese Gallery will be closed on Christmas Day.
How does Italy celebrate Christmas?
Christmas in Italy is a family affair - big dinners, get-togethers and a long holiday period are the norm.
Is Rome Busy on Christmas Day?
It won't be very crowded - none of the major sites are open and the transport system is running on a reduced schedule. Romans will typically be spending time in their homes with friends or family.