Day trip from Rome to Pompeii : a complete guide on how to get there
Visiting Pompeii, the ancient Roman city that was buried under volcanic ash for hundreds of years, is one of the most popular day trips from Rome.
Figuring out how to get from Rome to Pompeii, what there is to see, and whether an organised Rome to Pompeii tour is worth it, is not always that easy. Here, you'll find everything you need to know about a day trip from Rome to Pompeii.
City guide Rome: mobile & interactive
When walking around the ruins of Pompeii, it's very easy to imagine what life was like until shortly before the eruption. Apart from that, there are some pretty impressive archaeological structures to stand in awe of. These include theatres big enough to seat 5,000 spectators, a forum surrounded by shrines and temples, a Stabian Bath complex, and an amphitheatre.
Pompeii is a must-see because of the fascinating insights it gives into life in an ancient Roman town. The city was buried under volcanic ash after Mount Vesuvius erupted in 79 AD. The city and the approximately 2,000 people who were trapped in it remained buried until they were unearthed by excavations which started in the 18th century.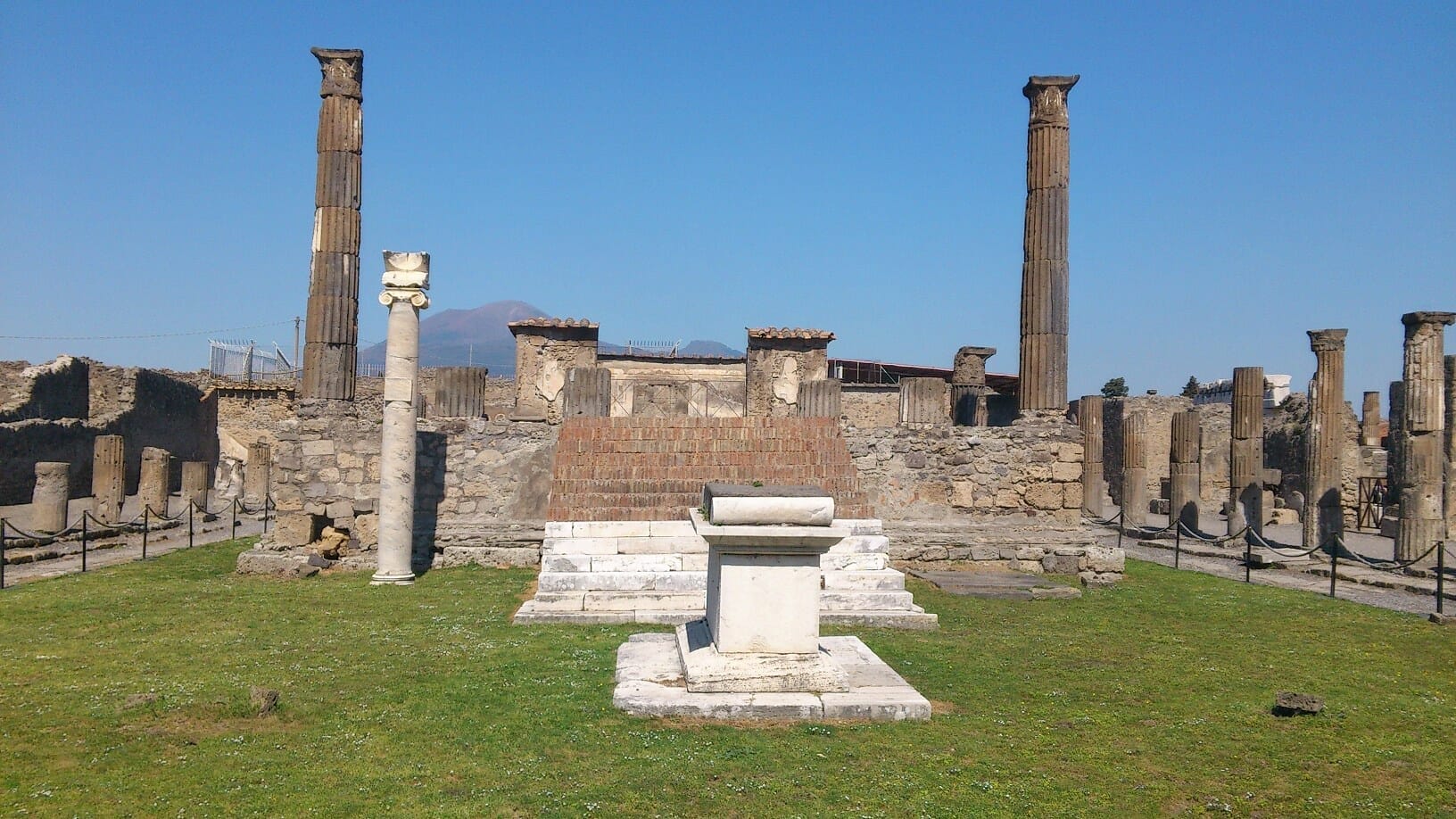 How to get from Rome to Pompeii ?

Pompeii is approximately 250 km from Rome and 25 km from Naples. Most routes go through the latter. It's possible to travel from Rome to Pompeii independently by train (check here) and or bus (check here or there). In addition, various organised tours leave Rome for Pompeii daily.
Taking the train from Rome to Pompeii
The fastest way to get to Pompeii is to take the fast train from Rome to Naples, followed by a connecting train to Pompeii Scavi. This is how your journey is most likely to like.
Take the high-speed train from Rome Termini to Naples Centrale. It will get you to Naples in 70 minutes. You can expect to pay anything from €21 for this part of the journey if you book a saver fare in advance by clicking on the DETAILS button below. Just remember this commits you to a specific train on a specific day. You can check Italiarail connections here.
When you arrive at Naples Centrale, follow the signs down the stairs to the Circumvesuviana train station. Catch a train from here to Pompeii Scavi – Villa dei Misteri. These trains leave every 30 minutes and you'll reach Pompeii after about 36 minutes. Tickets cost as little as €3,20.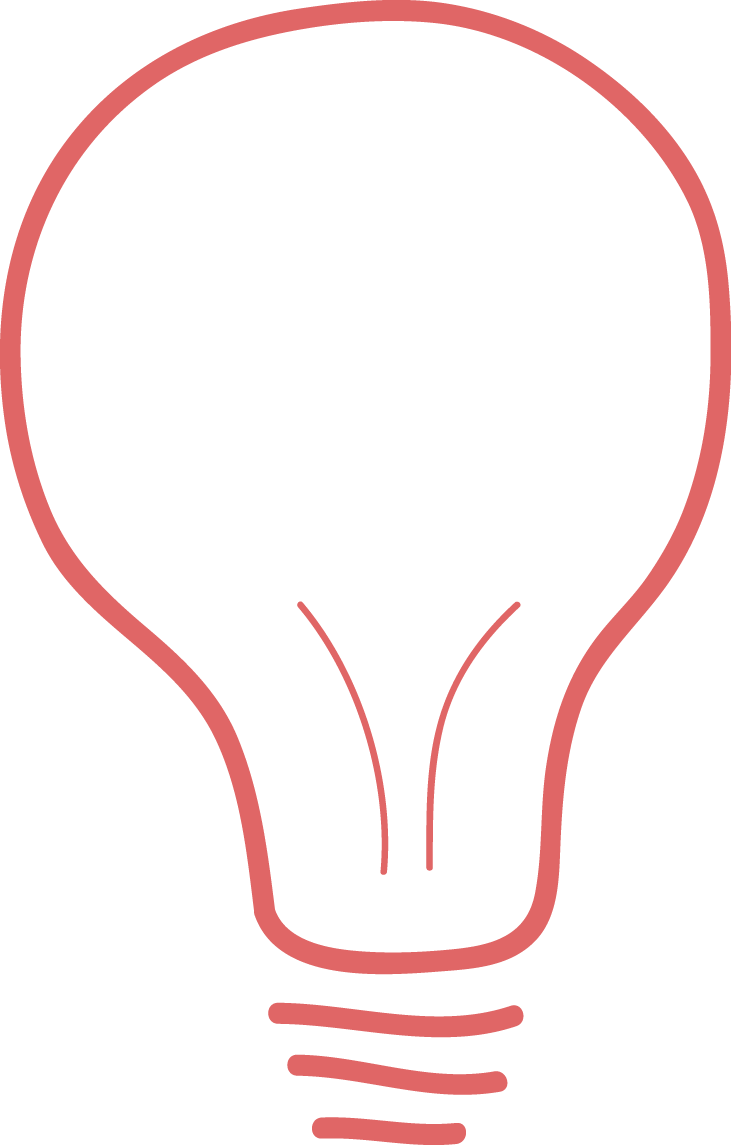 Important to know: Don't get confused with the main train line going to Pompeii, meaning the new town. That's not where you want to be.
The main entrance to the Pompeii ruins is across the road to your right when you exit Pompeii Scavi – Villa Dei Misteri station.
Taking the bus from Rome to Pompeii
While taking the train from Rome to Pompeii is very convenient, there are also various bus coach companies which can get you there in 3 to 4 hours. These include Flixbus (see here) and GetByBus (check there).
Organised tour from Rome to Pompeii
You can expect to pay anything from €180 to €348 (see offers there) for a Pompeii tour from Rome.
They include transport, a guided tour of the ruins, and some provide lunch and refreshments as well as additional visits to Vesuvius and Naples.
Top 10 things to see in Pompeii
1.     Pompeii Antiquarium
A small museum which we recommend visiting before exploring the ruins. The exhibitions and displays will give you valuable background information and help you understand what you're going to see in Pompeii (skip the line with the ticket).
2.     The Forum and Temple of Jupiter

Much like the Roman Forum in Rome, this was the center of political and social life. Look out for the Temple of Jupiter on the northern boundary and various other shrines and temples.
Built to accommodate an audience of 5,000 people, the Teatro Grande (large theatre) is built into the sloping ground. Standing in the top row of seats will reward you with the best views of the ruined city and Mount Vesuvius. Check here to grab an audio guide in 7 languages.
A well-preserved example of public baths of the time. There's a swimming pool, different baths for males and females, changing rooms, clothing racks, and even a gymnasium for gladiators.
The home of a wealthy merchant who announced his status at his front door. Look out for the following inscription in the so-called House of the Lovers: "Lovers, like bees, wish life to be as sweet as honey".
Like the Stabian Baths and House of Menander along the Via dell'Abbondanza, these are newer excavations showing what many of the houses in Pompeii looked like two centuries ago. Some of the interiors that remained intact include mosaics, statues, wall inscriptions, election posters, furniture, and frescoes.
7.     Pompeii Amphitheatre
Pompeii's amphitheatre could seat 12,000 spectators and is the oldest surviving Roman amphitheatre. Dating to 80 BC, it's even older than the Colosseum. Next to it, you'll see the Palaestra with a swimming pool in the middle and colonnades around three sides.
8.     House of the Vettil
The home of two brothers which showed that even the middle class lived well in Pompeii. Their house had beautiful frescoes with intense colours, thought to have been painted shortly before Vesuvius erupted.
9.     More western houses
Near the House of the Vettil are several other examples of what it looked like in the homes of Pompeii residents. There is the House of the Faun, House of Siricus, House of Marcus Lucretius, and House of the Silver Wedding.
Moving outside the walls of Pompeii, you'll find the Street of Tombs which is similar to the Appian Way outside Rome. The street is lined with funeral monuments.
Best Rome to Pompeii tour
Pompeii is big and you can easily fall into the trap of wandering around aimlessly. To see all the highlights and hear the intriguing stories that bring the site to life, we highly recommend booking (check full list here) a Rome to Pompeii tour.
The personalised tour of Pompeii's ruins will help you understand what attracts 2,6 million people a year to this UNESCO World Heritage site.
Combined Pompeii, Naples and Vesuvius tours
Instead of taking the train from Rome to Pompeii, this tour takes you there by air-conditioned coach. It also stops in Naples, for you to visit the highlights in this city made famous by pizza and the mafia.
The tour normally starts with a visit to the crater of Mount Vesuvius, still regarded as one of the most dangerous volcanoes in the world. It was the eruption of this volcano which caused the destruction of Pompeii in 79 AD.
If your time is limited and you're not returning to Italy soon, you can easily join a combined tour (available here) including Pompeii, Naples and Vesuvius.
Conclusion to a day trip from Rome to Pompeii
Whether you're going by train from Rome to Pompeii or joining a coach tour, a day trip to the ruined city is within reach of everyone based in the Eternal City.
It's one of the places that you must see for yourself to fully realise what happened when Vesuvius erupted all those years ago. Having the historical facts explained to you by a tour guide is something you won't regret.