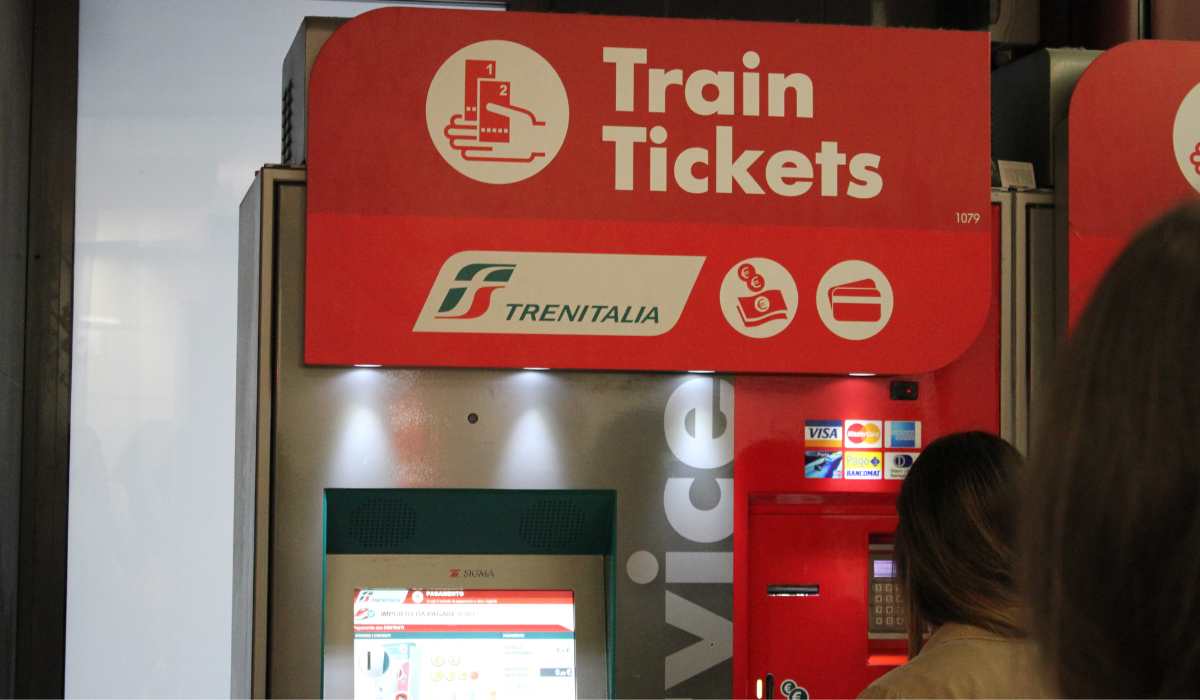 Trains in Italy (Guide on How to Travel by Train In Italy)
---
Navigating the ins and outs of trains in Italy doesn't have to be complicated.
This article is your all-in-one guide to hitching a ride on the Italian rails, weaving through the picturesque countryside, and darting between historic city centers.
Whether you're a solo wanderer with a backpack or a family plotting out a heritage trip, let's get you on the right track.
This detailed guide is a one-stop-shop for anyone looking to master the art of traveling by train in Italy.
Whether you're figuring out the schedules, booking tickets, or just trying to grasp what to expect from Italy's rail system, we've got you covered.
With insights into rail passes, savvy tips, and the lowdown on the most scenic train routes, you'll be able to design your dream journey with ease.
Plus, if you've already got an itinerary you want to stick to, we'll guide you through the nitty-gritty of booking the right tickets, checking schedules, and even tossing in some basic Italian phrases to smooth out your ride.
Get ready to save some euros and make memories, all while riding the rails of Italy.
Access a FREE Rome Guide on Your Smartphone
How To Travel By Train In Italy
So, you've got places to be and things to see, and you want the facts on how to get there and the best way to buy train tickets in Italy, pronto.
We're here to walk you through it, from A to B, with no fuss.
Keep reading, and we'll break down how you can hit the ground running (or, well, riding).
Before even answering how to buy train tickets in Italy, figure out what's on your must-see list.
Fancy a wine tour in Tuscany or some Renaissance art in Florence?
Once you know your stops, you can start connecting the dots. We're talking about locking down those train schedules and grabbing those tickets.
But where to start?
Right here, of course!
Now, to get the ball rolling, you'll want to check the Italy train times.
Say you're planning to zip from Rome to Florence – no sweat. Hit up websites like Trainline and get a load of the options available to you.
It's about knowing when you can jet off and at what pace.
Got your schedule down? Sweet.
Now, let's talk tickets.
You can go old-school and buy them at the station, or you can get with the times and snag them online.
We're here to walk you through both, making it a breeze.
The internet's your best friend when it comes to convenience.
With a few clicks, you can secure your seat before you even pack your bags.
Head over to popular sites like these:
Platforms like ItaliaRail provide a comprehensive service for booking various trains in Italy.
Trenitalia, the official portal of the principal train operator in the country, is another reliable source for ticket procurement.
For enthusiasts exploring major cities via high-speed trains, ItaloTreno is the go-to platform.
Buy Tickets At The Station
If you're more of a see-and-feel type of traveler, buying your train tickets at the station might be your jam.
In Italy, ticket machines are your go-to – they're user-friendly and available in multiple languages. Plus, you get to avoid those pesky online booking fees.
Just select your destination, choose your train, and pay. It's like using an ATM: quick, simple, and you can do it right before you hop on the train.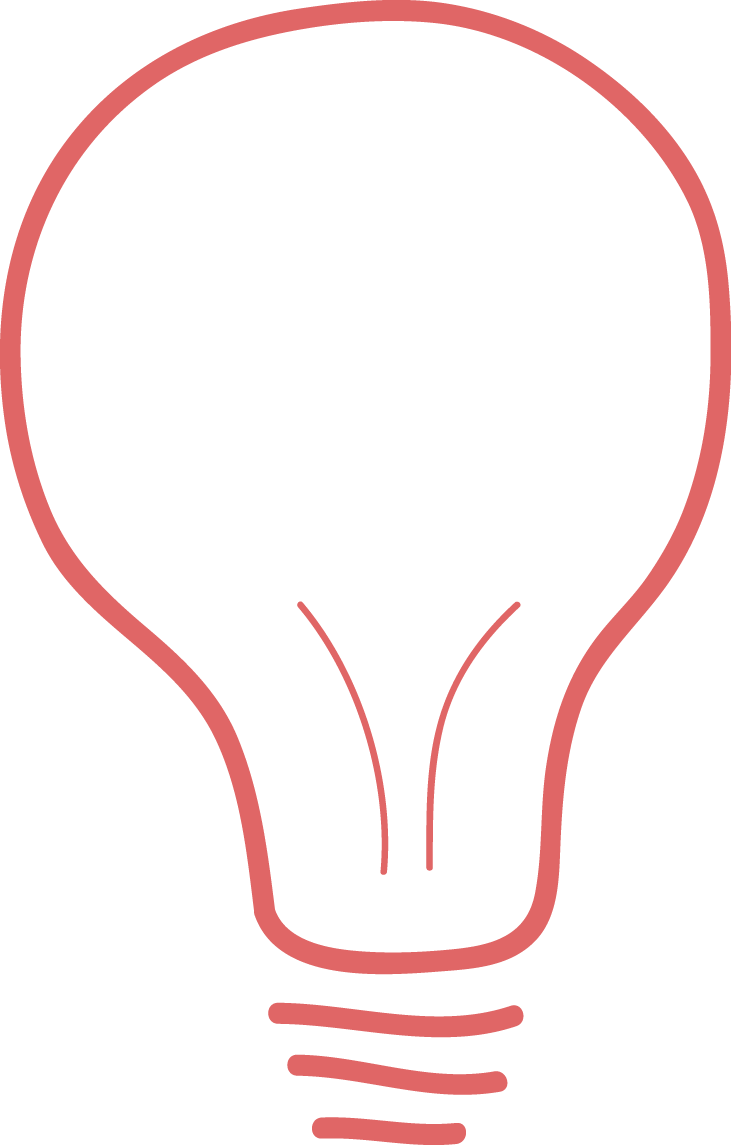 Tip – Make sure to validate your ticket before boarding to dodge any fines. And remember, these machines are quite popular, so give yourself a buffer to avoid last-minute rushes.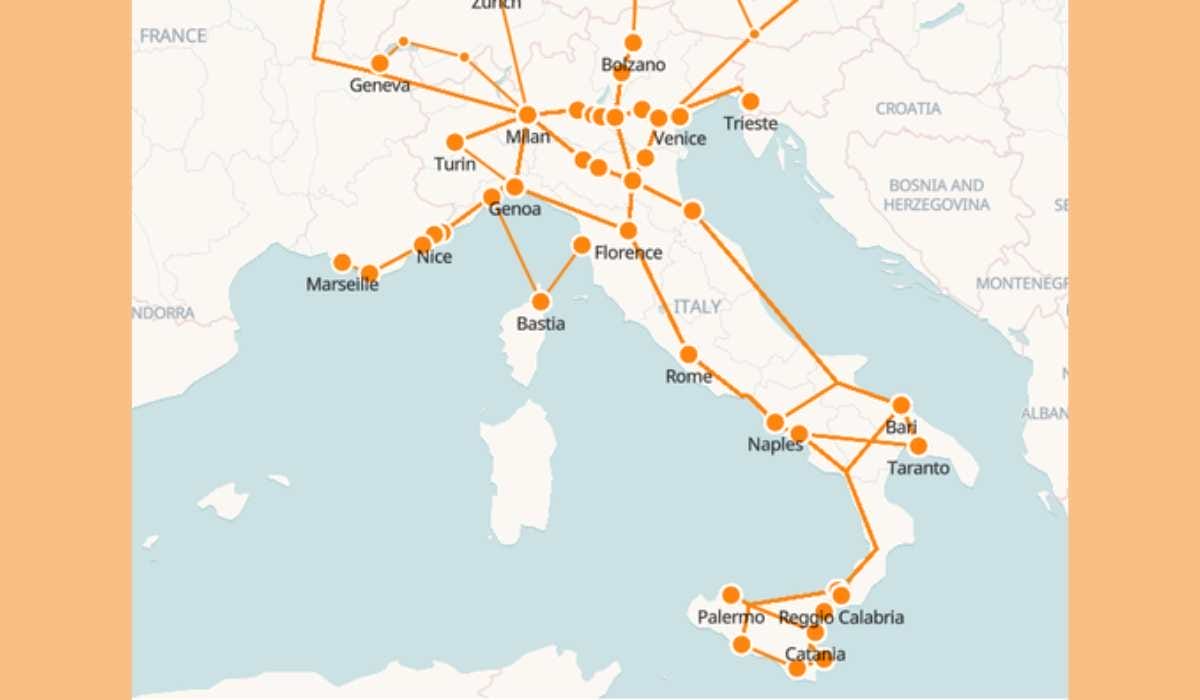 While there are several options available, this map offers a guide to the main Italian cities that are connected by train. Check the specifics when booking.
Different Types Of Trains In Italy
Italy's railways have a variety of train types, each with its own flavor.
If you're curious about what each train offers, buckle up.
We're about to take you through the selection of trains where you can hop aboard and experience the Italian landscape.
The right style and needs for your travel have a lot to do with the train you get on.
These are the Ferraris of the Italian rails, zooming at high speeds between major cities.
Think of it as time travel – you can have breakfast in Rome and lunch in Milan. They're sleek, speedy, and come with a higher price tag – but for the time saved, many find it's worth every euro.
InterCity services are a notch slower than the AV trains but still pretty zippy.
They link smaller cities and larger towns without the breakneck speeds or the price tag of the AV trains. Perfect if you're not in a rush and prefer soaking up the views.
Want to explore the nooks and crannies of Italy? Regional trains have got you covered.
They're slower, stop at almost every station, and are a wallet-friendly way to travel. They give you a glimpse of the day-to-day Italian life, too.
For longer journeys, an overnight train can be a wise choice. You save on a night's accommodation, and you wake up at your new destination.
It's like teleporting in your sleep, but instead of your bed, you wake up in Naples! (or whichever Italian city you prefer).
Privately Run Scenic Trains
These are the special ones. Think panoramic windows and routes that wind through Italy's most jaw-dropping landscapes. They're a treat for the senses and often a highlight of any trip.
Whether in a hurry or not, there's a vast selection of models and purposes that cater to every kind of traveler.
Fast train routes in Italy, and not that fast, but also fast trains, provide the ability to decide whether your schedule is more about the destination or the journey.
Train Companies You Can Use
Italy's train tracks are trodden by some reputable companies, so you're in good hands.
Here's a quick intro to the best train companies in Italy.
The main player on the Italian rail scene, Trenitalia offers a vast network that covers both high-speed and leisurely local routes.
They're the go-to for most travelers. Their services range from high-speed Frecciarossa to regional trains.
The chic newcomer, Italo, specializes in high-speed travel with a modern twist.
Think free Wi-Fi, leather seats, and a touch of luxury. Frequented routes include Milan to Rome or Naples, making city hopping a breeze!
Operating mainly in the Lombardy region, Trenord is your ticket to the Italian lakes and more.
It connects the Milan train station with the airport and has trips that reach the Italian-speaking region in Switzerland. They're reliable and a solid choice for regional travel.
And there you have it – a peek into the Italian train companies and their ecosystem.
Next up, we'll guide you through where these train companies in Italy go most commonly.
10 Most Popular Train Routes In Italy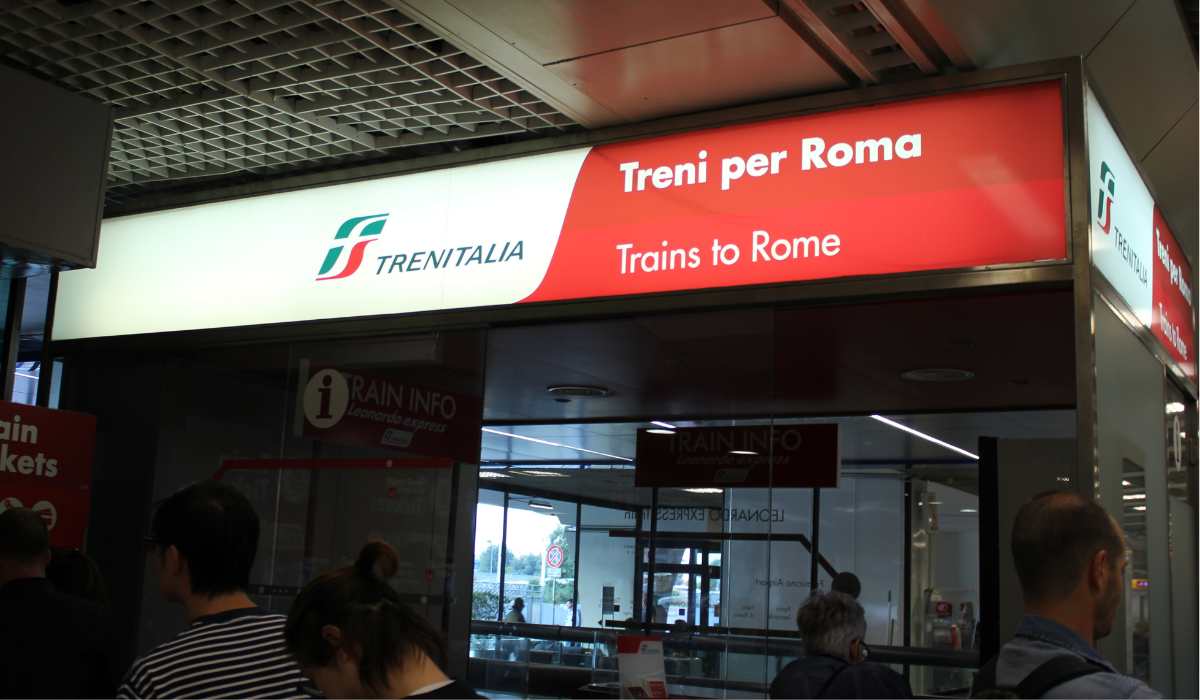 Discovering Italy's dynamic landscapes and into its heart-stealing cities is best done on the rails.
Below, we're rolling out the top 10 train routes that travelers just can't get enough of.
Traveling from the maritime hub of Genoa to the coastal town of La Spezia, this route gifts passengers with views of the Ligurian Sea's sparkling blue waters and rugged coastline. La Spezia, the gateway to the enchanting Cinque Terre, is a feast for the eyes with its colorful cliffside villages.
Traveling north from the fashion capital there's still Lake Como. This route is a favorite for those looking to escape the city buzz and find solace in the tranquil, posh lakeside towns like Como and Bellagio, with their idyllic villas and serene waters.
Board a train in Florence, the cradle of the Renaissance, and in less than an hour, you'll be in Pisa, home to the architectural puzzle that is the Leaning Tower. This quick trip between two of Tuscany's jewels is a snapshot of the region's cultural and artistic grandeur.
Set off on a journey from the Eternal City's historical layers to the vibrant streets of Naples. This route not only offers a high-speed connection but also a cultural transition, inviting travelers to swap Rome's ancient relics for Naples' spirited life and gateway to the Amalfi Coast.
This picturesque train route takes you from the romantic waterways of Venice to the Shakespearean backdrop of Verona. It's a short ride into the heart of Veneto, where travelers are captivated by Verona's ancient Roman arena and the eternal love story of Romeo and Juliet.
From the culinary heartland of Bologna, known for its rich food and medieval architecture, the train sweeps across to Ancona, a port city on the Adriatic Sea. The journey showcases the rolling landscapes of Emilia-Romagna and Marche, before revealing the coastal allure of Ancona, from where many travelers set sail to Croatia and Greece.
Trains glide swiftly between the epicenter of ancient history in Rome and the Renaissance beauty of Florence. Passengers are enchanted by the transition from Rome's awe-inspiring monuments to the art-laden streets of Florence, making this route a cultural pilgrimage for art and history aficionados.
Connecting Italy's fashion capital with the understated elegance of Turin, this train route offers a passage through Italy's industrial heart. Turin, set against the backdrop of the Alps, is known for its refined architecture, exquisite cuisine, and the iconic Shroud of Turin which draws curiosity seekers from around the world.
Journey from the vibrant chaos of Naples to the cliff-hugging town of Sorrento, the starting point of the Amalfi Coast. The route provides glimpses of Vesuvius and the azure Tyrrhenian Sea, culminating in Sorrento's citrus-scented streets and breathtaking vistas.
Start your travel through time from Rome's historical grandeur to the unique aquatic splendor of Venice. This route not only connects two of Italy's most iconic cities but also offers a glimpse into the changing landscapes, from Lazio's countryside to the Venetian Lagoon, promising a visual feast en route to the city of canals.
You could argue that these are not only the most popular, but the best train routes in Italy.
They combine the efficiency of high-speed train routes with the timeless allure of Italian scenery. They're not just transfers; they're experiences that stitch together the diverse tapestry of Italy's landscape and culture.
Which Train Pass For Italy You Should Get?
Traveling by train in Italy offers an array of options to explore the country's extensive and picturesque landscapes, from the rolling hills of Tuscany to the dramatic coastline of the Amalfi Coast.
When it comes to selecting a train pass, there are several popular choices tailored to different itineraries and budgets.
The Italy Eurail Pass is a flexible option for non-European residents, granting access to the extensive network of trains across Italy. It's perfect for those planning to visit multiple destinations within the country, offering different validity periods and travel days to match your itinerary.
The Trenitalia Pass caters specifically to Trenitalia's network, which covers high-speed, regional, and intercity services. It's a suitable choice for travelers aiming to cover long distances or multiple regions within Italy, leveraging the convenience and efficiency of the national rail service.
For European residents, the InterRail Global Pass encompasses travel across Italy and beyond, with extensive coverage across numerous European countries. It's ideal for those embarking on a broader European journey, allowing for an immersive travel experience.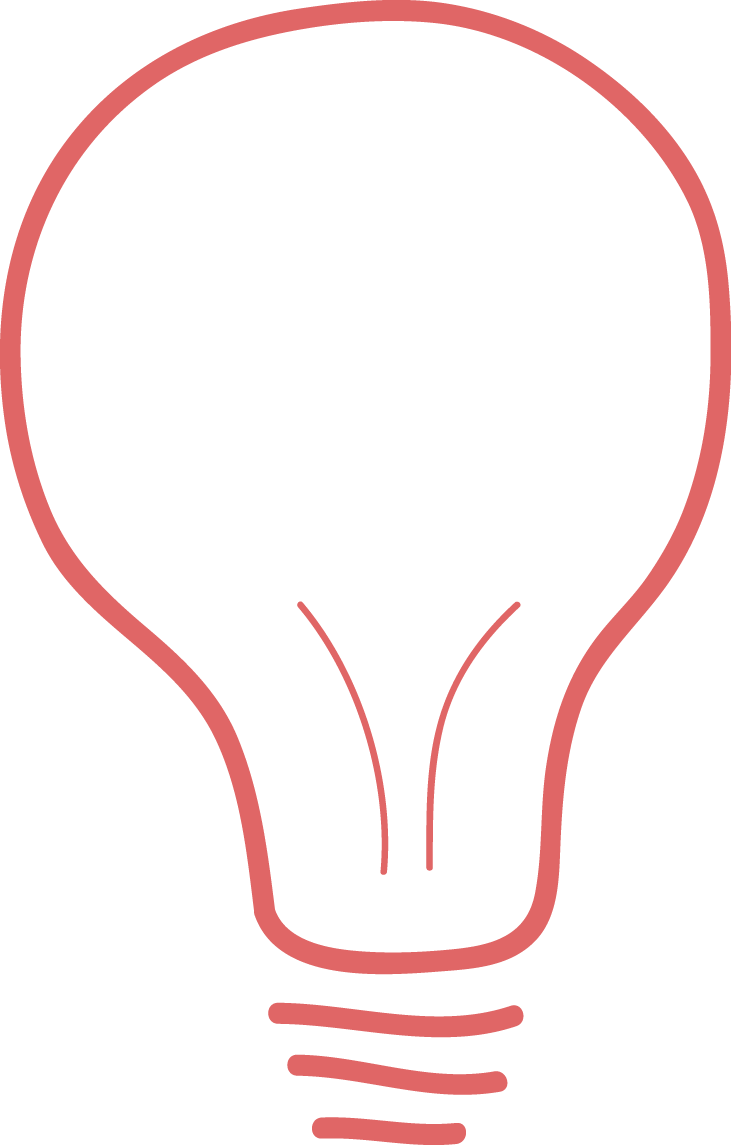 Tip – When considering the cost of a train pass in Italy, prices can vary based on the pass type, travel class, and duration. Researching and comparing your options will ensure you find the best train pass in Italy for your travels.
Essential Tips for Traveling with Trains in Italy
Armed with insights from locals and personal travel experiences, we're excited to share key tips to make your train journeys in Italy smooth and enjoyable.
Deciding between first-class trains in Italy and second-class largely depends on your preferences for comfort and budget. First class often provides additional space, quieter cabins, and sometimes extra services. However, second class is also quite comfortable and can be more economical.
Packing Tips for Train Travel In Italy
Travel light and be mindful of luggage storage space on trains. Opt for bags you can easily lift onto overhead racks or fit into designated spaces to keep aisles clear and secure your belongings.
Basic Safety Rules In Italian Train Stations And On Trains
Are trains in Italy safe? Absolutely, but like anywhere, stay vigilant. Keep an eye on your luggage, be aware of your surroundings, and watch out for pickpockets, especially in crowded stations or on busy trains.
Understanding and respecting local customs can greatly enhance your experience. This includes speaking quietly, queuing orderly when boarding, and validating your tickets before travel to avoid fines.
Additionally, greet conductors courteously with a "Buongiorno" or "Buonasera," and always give up your seat to elderly or pregnant passengers.
Useful Italian Phrases for Train Travel
Dove trovo la stazione dei treni? – Where do I find the train station?
A che ora parte il prossimo treno? – When does the next train leave?
Devo obliterare il biglietto prima di salire? – Do I have to validate my ticket before boarding?
In quale direzione è la stazione ferroviaria? – Which direction is the train station?
Il mio treno partirà in orario? – Is my train departing on time?
Quanto ritardo ha il treno? – How late is the train going to be?
A che ora è il prossimo treno per Firenze? – What time is the next train to Florence?
È questo il treno per…? – Is this the train for…?
Questo treno va anche a (Milan)? – Does this train also go to (Milan)?
Booking Night Trains In Italy
Night trains are a practical solution for long-distance travel without losing a day. While booking, check the amenities provided, such as sleeping compartments or reclining seats, for a comfortable journey.
If you're up to an unusual experience that combines romance, practicality, and, a touch of adventure, overnight trains in Italy don't fall too far from the tree. These nocturnal journeys can whisk you between cities under the stars and are a savvy way to maximize your travel time.
Train Travel In Italy With Kids
Train travel in Italy can be a delightful adventure for children, with family-friendly services and often dedicated spaces for little ones to play or unwind. Remember to look for family discounts and facilities when booking your tickets.
Traveling With Pets On Italian Trains
Wondering, if dogs are allowed on trains in Italy?
Yes, they are!
Small pets can usually travel for free or at a nominal fee, provided they are in carriers. Larger dogs may require a ticket and must be on a leash with a muzzle.
Scams In Italian Train Stations And Trains You Can Avoid
Stay vigilant to avoid common scams, such as unsolicited 'help' with luggage or ticket machines. Always use official counters or machines and keep your belongings close to deter pickpockets.
Luggage On Trains In Italy
Train travel in Italy with luggage is straightforward. Most trains offer luggage racks at the end of carriages or overhead storage. Be mindful of size and weight limitations and never leave your bags unattended.
Delays Or A Train Strike In Italy
Italian rail, like many systems, can face delays or strikes. Always check the status of your train ahead of time and have a backup plan. Train companies usually offer alternative arrangements or refunds in these cases.
With these tips in mind, you're set to enjoy the practicality and pleasure of Italian rail travel, whether it's under the sun or by the moonlight.
Although we would recommend you follow all of them, of course, incorporating a couple into your trip will ensure a seamless journey and also enrich your experience as you navigate the beautiful and historic railways of Italy.
Best Tours in Italy by Train from GetYourGuide.com
If you're keen to sit back and let the scenic wonders of Italy come to you, GetYourGuide.com offers some fantastic train tours that will do just that.
Sorrento: Skip-the-Line Pompeii Express Tour by Train
From Sorrento, step aboard and zip directly to the ancient ruins of Pompeii. This tour is special because it allows you to bypass the long queues and dive straight into exploring the well-preserved remnants of a city frozen in time by volcanic ash.
From Milan: Lake Como Cruise, St. Moritz & Bernina Red Train
This awesome journey takes you from the fashion capital, Milan, to the stunning vistas of Lake Como by boat, then onto the luxurious alpine town of St. Moritz.
What's unforgettable is the route aboard the Bernina Red Train, famed for panoramic views of snow-capped mountains and dramatic landscapes.
From Rome: Naples Day Trip by High-Speed Train
Enjoy the speed and comfort of a high-speed train from Rome to Naples.
This day trip is perfect for those looking to squeeze in the cultural delights and culinary treats of Naples without the hassle of overnight stays.
It's the Italian city experience condensed into an espresso shot of travel joy.
Best Tours in Italy by Train from Tiqets.com
If GetYourGuide doesn't cut it for you, the convenience and discovery that Tiqets.com offers, might have the tour you were looking for, that you didn't know you were looking for (hope that makes sense).
From Rome to Florence & Uffizi Gallery – High-speed train
Take this high-speed train from Rome to Florence in just 1.5 hours, where you'll have skip-the-line access to the Uffizi Gallery, showcasing masterpieces from artists like Giotto and Botticelli.
Explore Florence's Renaissance heritage, its art, and architecture, before returning to Rome, optimizing your time for a memorable cultural experience.
Guided Day Trip from Rome to Pompeii by High Speed Train + Lunch

Imagine this cool day trip from Rome to Pompeii! You get to hop on a super comfy high-speed train with WiFi, restrooms, and snacks.
A friendly local guide takes you on a trip back to the ancient city buried in 79AD. Plus, you'll have a farm-to-table lunch and even get to taste volcanic wine.
What are the Main Train Stations in Major Cities
Navigating Trains in Italy is simpler by acquainting yourself with the major train stations in each city. These hubs are well-connected, offering convenience for your Italian adventures.
Train Station In Rome: Termini Station is Rome's primary hub, centrally located and well-connected, offering access to many services, restaurants, and shops, making transit comfortable and convenient.
Train Station In Florence: Santa Maria Novella is a masterpiece of architecture, not just a station but a gateway to the city's Renaissance charm and artistic treasures.
Train Station In Venice: Venezia Santa Lucia Station, a gateway where aquatic splendor meets architectural grace, marking the onset of the Venetian experience.
Train Station In Sorrento: Sorrento Station is cozy and efficient, connecting the picturesque coastal town to Naples and offering enchanting views along the journey.
Train Station In Milan: Centrale Station is a blend of grandeur and function, an architectural gem facilitating seamless connections across the city and beyond.
Train Station In Naples: Napoli Centrale is a bustling hub, linking the historical city to Italy's extensive rail network, ensuring ease of exploration.
Train Station In Siena: Siena Station, although small, is efficiently connected, making the medieval charm of the city easily accessible.
Train Station In Varenna: Varenna-Esino Station offers scenic journeys capturing Lake Como's enchanting vistas, connecting travelers to Milan and beyond.
Train Station In Turin: Porta Nuova is one of Italy's busiest stations, serving as a well-connected gateway to Turin's elegant cityscape.
Train Station In Bologna: Bologna Centrale is modern and expansive, ensuring travelers can easily explore the city's culinary and historical delights.
Train Station In Lake Como: Como San Giovanni Station connects the idyllic lakeside to Italy's extensive train network, offering breathtaking views.
Train Station In Verona: Porta Nuova is a welcoming gateway to a city where architectural elegance meets romantic allure.
Train Station In Cinque Terre: La Spezia Centrale is the primary access point to the colorful, cliffside villages, ensuring a scenic journey.
Train Station In Genoa: Genova Piazza Principe is a historic gateway to a city adorned with maritime grace and architectural splendor.
Train Station In La Spezia: This hub is vital for those exploring Cinque Terre, offering regular and scenic connections.
Train Station In Livorno: Livorno Centrale provides effective connections to explore the city's Renaissance charm and Tuscan delights, ensuring convenience for every traveler.
Before hopping on those modern and fast-speed trains, securing a comprehensive travel insurance policy is a must. Protecting your belongings, your health, and any other cause for concern, is paramount when the actual purpose of travel is enjoying a stress-free Italy.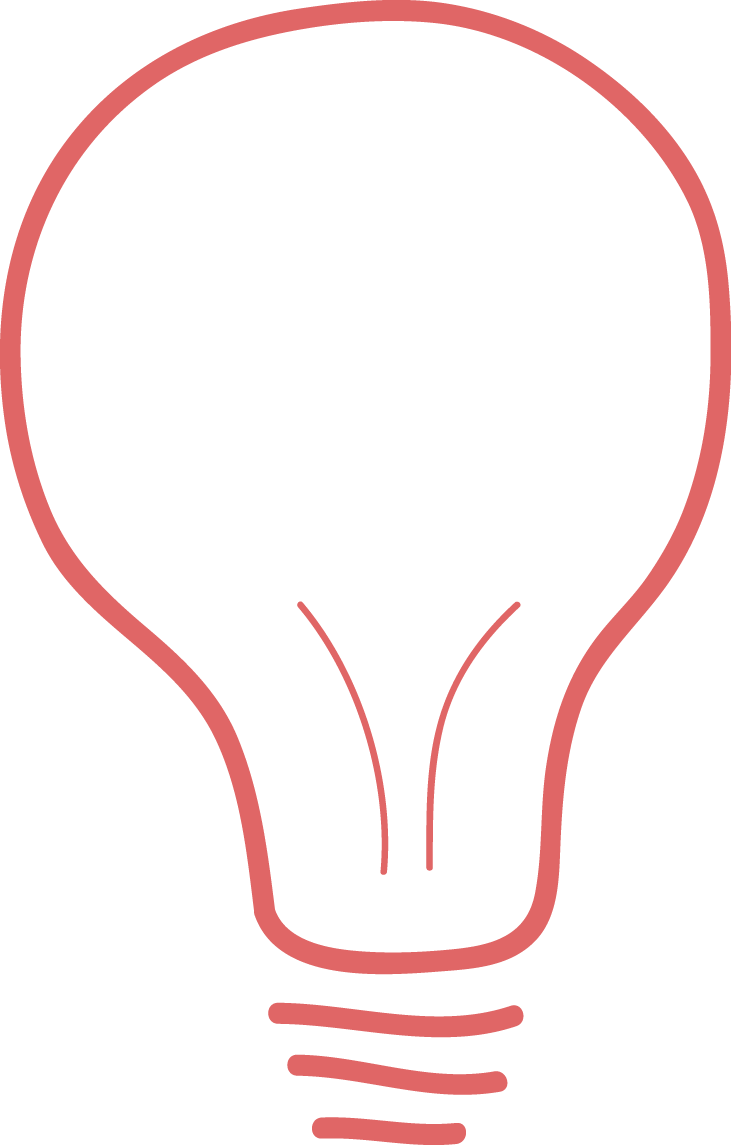 Tip – For detailed insight, explore our comprehensive guide.
FAQs about Trains in Italy
Our readers often have specific queries about trains in Italy.
Here, we answer some of the most common questions to enhance your travel experience.
Do I need to book Italy train tickets in advance?
Booking Italy train tickets in advance is advised to secure the best prices and availability, especially for high-speed trains and popular routes.
Should I buy Italy train tickets at the station or online?
Purchasing tickets online offers convenience and the ability to compare prices, though tickets can also be bought at train stations if preferred.
Is a first-class train in Italy worth it?
Yes, for extra comfort, amenities, and services, many travelers find the first-class train in Italy to be a valuable upgrade.
Is there an unlimited train pass in Italy?
Yes, options like the Italy Eurail Pass offer unlimited travel on many routes, offering flexibility for explorative journeys.
How many train companies are in Italy?
There are several, with Trenitalia and Italo being the major train companies in Italy, plus regional operators.
How fast are the high-speed trains in Italy?
High-speed trains like Frecciarossa can reach speeds of up to 300km/h, ensuring swift connections between cities.
Do trains run in Italy on Christmas Day?
Some trains do operate, though it's essential to check specific schedules as services are limited.
Do trains run in Italy on Easter Sunday?
Yes, but with a reduced schedule. It's advisable to check the specific train times for your route in advance.
How to validate a train ticket in Italy?
Tickets can be validated by stamping them at the machines available on platforms before boarding.
Do regional trains in Italy have toilets?
Yes, most regional trains are equipped with toilets for passenger convenience.
Are trains in Italy on time?
While Italian trains are generally punctual, occasional delays can occur, so it's prudent to plan accordingly.
Are trains in Italy air-conditioned?
Yes, most trains, especially high-speed and intercity trains, are equipped with air conditioning for passenger comfort.
Can you drink alcohol or eat on trains in Italy?
Yes, eating and drinking, including alcohol, are generally permitted on Italian trains.
Can you smoke on trains in Italy?
No, smoking is strictly prohibited on all trains and in train stations in Italy.
Can you take bikes on trains in Italy?
Yes, on specific trains and under certain conditions, bikes are allowed. Always check the particular train's policy in advance.
Wrapping up our journey through Italy by train, we've navigated the ins and outs of the country's extensive rail network. From the rush of the Alta Velocità whisking you between major cities to the serene regional lines that reveal Italy's hidden gems, we've covered the practicalities of train travel.
You're now equipped with the know-how to book tickets, choose the perfect train pass, and select the class that suits your travel style.
We've also shared tips on staying safe and savvy while embracing the Italian train etiquette. With the most scenic routes unveiled and the best train tours at your fingertips, your Italian train adventure awaits—just a ticket purchase away. Ready, set, all aboard!