Rome in December: Best Rome Weather December Tips
---
Italy in winter? Is it possible? Will things be open? Will the holiday vibe still be there? Won't it be too cold? Here, we will answer all the questions you have about the weather in Rome in December, what to do, and much more.
Visiting Rome in December – Good or bad idea?
We may be biased (because we love Rome year round) but we think it's a great idea to visit Rome in December! Here's a few reasons why:
The Christmas holiday vibe. From decorations to celebrations of Jesus, what better place to celebrate this special time than in one of the religious centres of the earth
The tourists – or lack of. Sure, it's still busy in Rome (it always is). But there is no where near as many people in the tourist hotspots as in summer (apart from maybe right at Christmas Eve)
Cheaper accommodation. With less people come cheaper hotel rooms.
Oh, and the queues. There are less of them. But even if there are, it's way more comfortable to queue when you aren't standing under the blistering summer sun.
Weather in Rome in December 2023
So what can we expect from the weather in Rome, Italy in December? Well, it's not as bad as it sounds. Sure, you need to be wrapped up warm.
The average temperature in Rome in December starts the month at about 10 degrees, and finishes at about 7. That is fresh jumper and jacket weather. However, it rarely dips below zero (have you ever been in Paris in December? Its BALTIC).
Rome December weather forecast
Checking the weather in Rome in December? Watch out for the number of sunny hours. You can still expect to have up to 6 hours of sun. That's great for exploring. And taking some pictures of Rome.
December in Rome weather forecast 2023
Let's take a look at what December 2023 might look like. We'll use the past 2 years for comparison.
December 2019 had 17 clear sky days! And the remainder were cloudy – rain was only reported on 2 days. On top of that, 2 days at the beginning of the month saw 16 degrees. That's pretty comfortable. By the end of the month however, temperatures had dropped to 3 degrees.
December 2018 had a whopping 27 days of clear blue skies! And there was only one day of rain. That's brilliant. So, in short, we can expect pretty good odds of getting a few beautiful but cold days amongst Rome weather in December.
Check out Rome on your mobile with this FREE Guide
Rome in December by night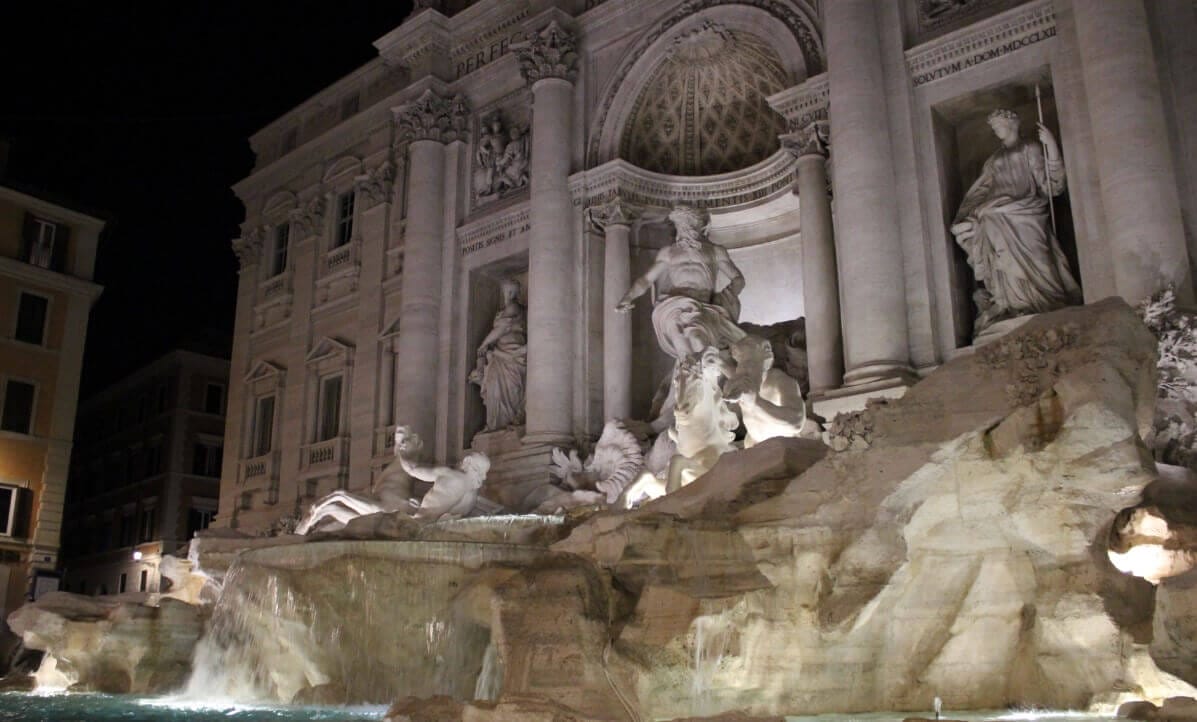 If the weather in Rome Italy in December doesn't put you off, you may start thinking about the daylight hours.
How many outdoor attractions can you fit in when it gets dark early?
Well, you'll need to plan on the light fading by around 4.30 pm. Make sure you fit in the outdoor attractions before then.
What to wear in Rome in December ?
Now you know about the weather, you'll already have a good idea about what to pack.
Here's some tips on how to dress in Rome in December :
because there is a chance of rain, but not constant, bring one of those fold up raincoats instead of a full raincoat
again, if you want an umbrella, bring a little one. You'll not need it that much
walking shoes, closed toe, comfortable
thick jumpers and thin jumpers so you can remove layers when in doors
a winter coat, hat and gloves – especially if you still want to enjoy outdoor cafe culture
Planning flights to Rome in December
Book at least 3 weeks in advance when planning your trip to Rome in order to get the best deals.
It will be more expensive to travel on New Years Eve, Christmas Eve, or Christmas Day. But trips to Rome in December at the beginning of the month are likely to be very reasonably priced.
What to do in Rome Italy in December 2023
The normal attractions are all available for you at this time of year – without the crowds. So, the Colosseum, Roman Forum, treasures of the Vatican City, wonderful museums – they're all there.
To find out what you want to see, check out our top things to do in Rome. Here, we'll focus only on things you can only do in December in Rome. And the best thing is, they are all free!
St Peter's Basilica – visit the festive decorations and nativity scene. In fact, popping into any church in Rome over this period and you are likely to see various nativities.
If you are in Rome over Hanukkah, you can see a massive Menorah being lit in the Piazza Barberini.
Piazza Navona too is pretty nicely spruced up. It has also a delightful Christmas market
Midnight Mass at St Peter's Basilica on Christmas Eve
Piazza Del Popolo on New Year's Eve is simply magical
Rome best places in December your kids will adore
Let's not forget the kiddies. There is a lot to do for them to.
Here's a mini list below for the minis.
Explora Children's Museum
This fun museum runs a number of festive events at Christmas including winter themed workshops and interactive exhibitions.
Said Vintage Chocolate Factory
Telling the history of Rome through chocolate, this exhibition in the oldest chocolate factory in Rome is a fab place for the kids.
Those with older kids might want to try the ultimate Christmas experience. For Ice skating in Rome at Christmas. Try Auditorium Parco della Musica Ice Skating, Icepark Euroma2, or Ice Village Roma.
Best events in Rome in December 2023
Rome in December is bursting with festive flair and culture! Dive into this month's eventful offerings.
Christmas Markets – In Piazza Navona you'll have a traditional Christmas Market alongside fun amusements and stalls. Other markets in Rome which are worth visiting at Christmas include the traditional set up at Piazza Mazzini or the market at the Auditorium (which also boasts an ice rink).
On 7th December, the inauguration of the Nativity Scene in St Peter's Square takes place. On Christmas Eve, there's a lesser known mass in the Pantheon.
Oh, and Christmas Day? That's the ultimate mass of masses. Led by the Pope in St Peter's Square, it's the top of any Christmas experience in Rome.
An ancient Roman festival that was celebrated in December – Saturnalia
Hey, while we're talking December in Rome – let's learn a bit about history. Because there were pre-Christian celebrations in December long before the twinkly lights we know and love today. Saturnalia – a celebration of the Pagan god Saturn.
Saturn was the god of Agriculture. It used to be a festival that lasted over a week. Feasting, dancing and giving gifts were common during this time.
Some of the traditions of Saturnalia were carried over to Christmas – including the Roman tradition of gifting candles.
Giorgio Manganelli
Dive into writings and artists' connections.
Museo di Roma in Trastevere until January 7, 2024.
The Colors of Antiquity
Marvel at colored marbles spanning ages.
Capitoline Museums.
More info
Christmas Lights & Winter Mood
Experience the glow with Escher
at Palazzo Bonaparte.
Immaculate Conception Feast
Join in on December 8 for a religious spectacle.
More info
Audiences of the Holy Father
Papal masses and blessings throughout December.
Highlight: Christmas Eve Mass.
Porta Portese Market
Sundays, 7:00 – 14:00.
A treasure trove of antiques.
Ponte Milvio Market
Antique delights every Sunday.
ATLETICOM WE RUN ROME
Sweat it out! 10 km and 5 km runs on Dec. 31, 2023.
Starting at Stadio delle Terme di Caracalla.
Celebrating Christmas in Rome in December 2023
If you are in Rome over the Christmas period, make sure you head to a midnight mass on Christmas Eve. It's tradition.
Also, historically, Christmas Eve was a day of fasting, when families would abstain from large amounts of food. In the evening they would enjoy a simple meal usually of fish.
On Christmas day, you may find most establishments open. Treat yourself to Christmas Dinner in a local hotel. The locals traditionally don't eat a huge Christmas Day meal.
Fun Day Trips From Rome in December
Don't limit yourself to Rome if you don't have to! The off season is a great time to explore other Italian attractions that get crowded in summer.
Here's a list of our favourite:
Vatican City – Ok it's a bit of a stretch to call it a day trip, but the Vatican City technically is another country, sooo…
Rome to Florence – beautiful Florence at Christmas time needs to be seen to be believed. The massive cathedral boasts a stunning nativity scene. There is also some pleasant ice skating at Florence Winter Park and of course plenty of decorations around town
Rome to Pompeii – a great day trip without the crowds, Pompeii is about 150 miles south of Rome and is easily accessible by train.
Naples – couple Pompeii with Naples and experience this vibrant edgy city with an interesting reputation
Cheap holidays to Rome in December
Pick up cheap flights to Rome and cheap hotels by travelling in the off season. The cheapest way to secure cheap accommodation is perhaps an Airbnb in Rome.
We also find really cheap deals for hotels by just waiting until the day before to book. But for flights, it's best to book 3 or 4 weeks in advance.
Check hotels & Perfect places to stay
Speaking of hotels, I know exactly what I would want when staying in Rome in December. Cosy common spaces, extravagant Christmas decor, cinnamon treats, hot chocolate. But I digress.
Here's a few of our favourite Rome hotels at Christmas:
Hotel Barocco – Overlooking Piazza Barberini, this gorgeous hotel is a great choice year round. But at Christmas, the staff put on extra special touches. Those staying over the key dates of Christmas will receive traditional italian cake and complimentary prosecco on Christmas day.
The Hotel Royal Santina (a Premier Best Western Brand) is so pleased with Christmas in Rome that it shares a list of activities to do in the area on its homepage. Definitely check out the list of Christmas Lights switch-ons!
Best restaurants you can find
What about dinner then? What places are serving seasonal food? Well, here's a small taste of where to eat in December in Rome.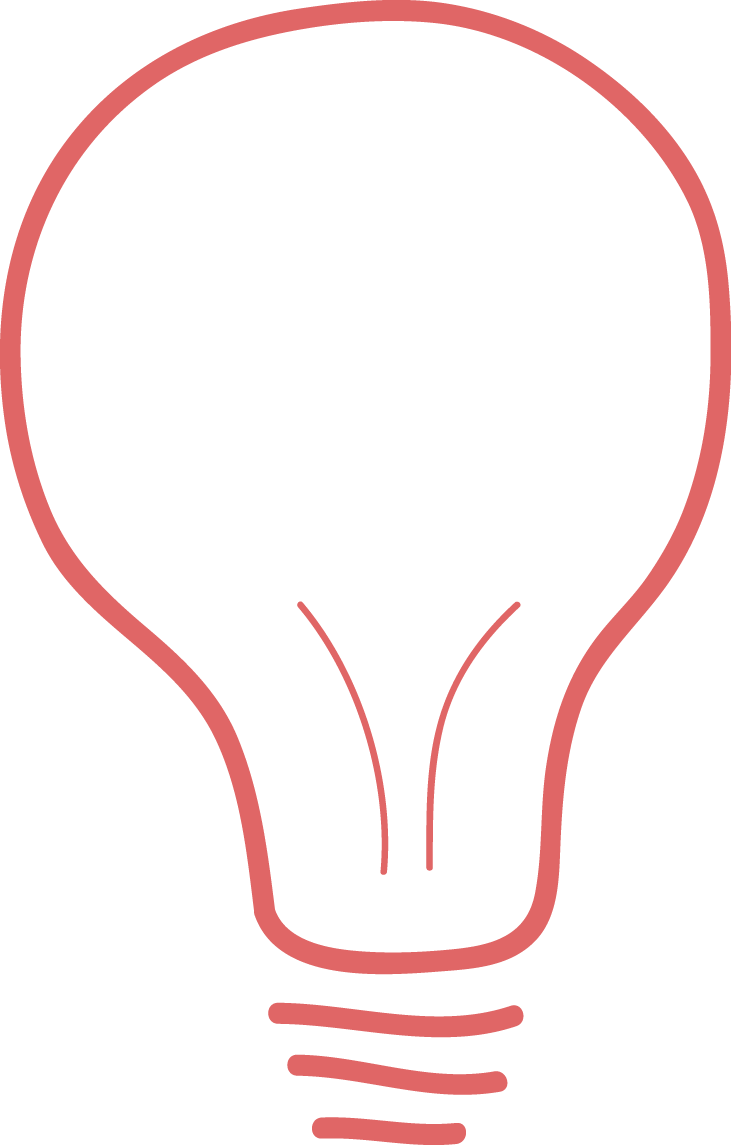 Tip – Tortellini Soup and Panettone are just some of the foods you can expect to see on the menu over the December period in Rome
Crispi 19 is open on Christmas Eve (serving traditional fish dishes) and Christmas Day. Located by the Spanish Steps, a set menu here will set you back €100 a head on Christmas day!
Hard Rock Cafe – I'm sorry, it's not traditionally Roman, but if you are finding it hard to get a table – because many Romans eat out on Christmas day – or things are closed, you'll for sure get fed here
Jewish Quarter – Another tip if you find the set menus too expensive, or fully booked. In the Jewish Quarter you'll find plenty open on Christmas Day. Try Nonna Betta for example
If you are planning a seasonal break and are stuck for where to go, Rome is a really good bet! And whilst we have covered some Christmassy things to do in Rome here, don't forget to head to our other guides for even more details on activities.
Please let us know if you were lucky to get blue skies like in 2018 during your stay!
Is it cold in Rome in December?
Rome can get pretty cold - down to 2 or 3 degrees celsius. But, it is rarely below freezing. Bring a hat and warm coat just in case.
What time does it get dark in Rome in December?
The sun sets around 4.30 pm.
What to do in Rome Italy in December?
You can do everything in Rome in December! The museums will be much more relaxing without the massive crowds, and you'll still be able to enjoy cafe culture.
What is Rome like in December?
Rome is beautiful in December. Sure, the vibe is different. But the Christmas lights, nativity scenes and little markets make for a fabulous experience.
Is Rome busy in December?
With the high season ending in October and November already seeing lower visitor numbers, December is pleasantly uncrowded in Rome.
What's the temperature in Rome in December?
Expect temperatures at around 10 degrees, although they can get as low as 2 or 3 degrees.
Does it rain in Rome in December?
There is a chance of rain at least on a couple of days in Rome in December.
Does it snow in Rome in December?
It has snowed in Rome in December before - but it is extremely rare. In the years where it does snow in Rome, it is more likely to fall in the new year.
1 Comment