Centro Storico Rome (Complete Rome Historic Center Guide)
---
Diving into Centro Storico Rome is like opening a treasure chest of the past, all while navigating through the bustling life of the present.
If you're wondering what exactly Centro Storico has in store for you, stick around.
We've got the lowdown on this historic hub and believe us, it's the real slice of Rome you don't want to miss out on.
What Is Centro Storico Rome?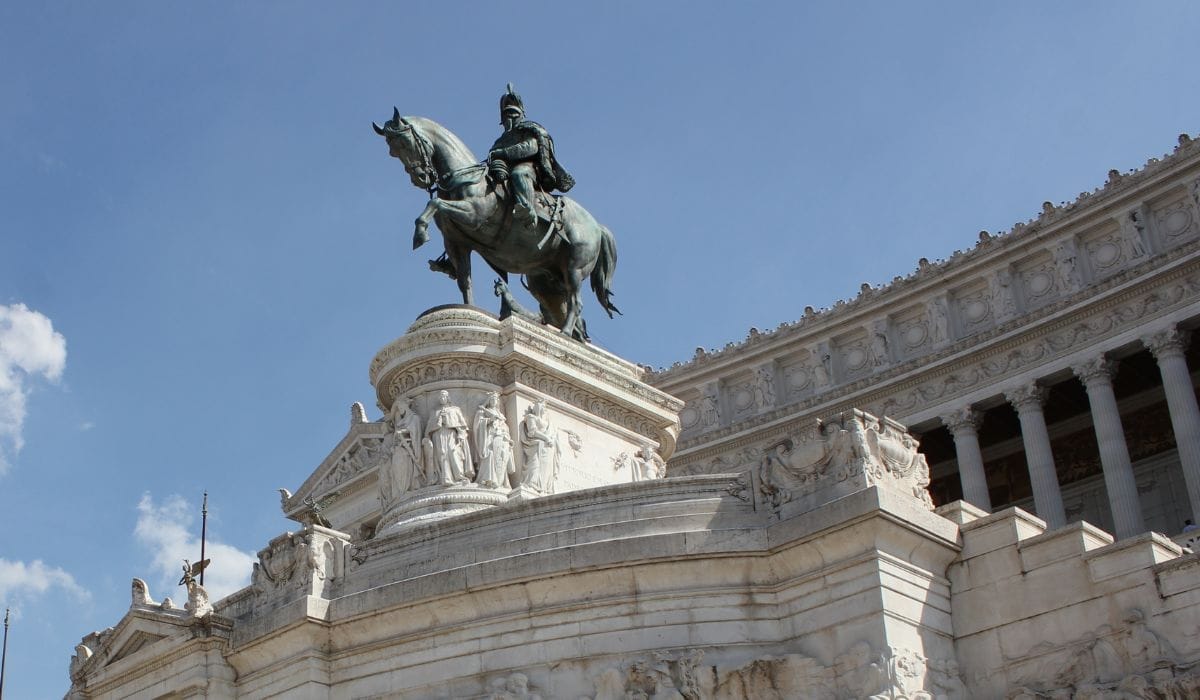 Centro Storico Rome isn't just the historic center of the city; it's the core of Italian history. Picture cobblestone streets among ancient ruins, Renaissance art, and vibrant piazzas.
It's where you'll find everything from iconic landmarks to hidden gems. And yes, we're going to spill on all the must-dos, eats, and stays.
Where Is Centro Storico In Rome
Nestled right in the heart of Rome, Centro Storico is where all roads literally lead.
It's the kind of place you'll want to spend every waking minute in, whether you're marveling at historic sites or enjoying a gelato by the Pantheon.
Check out the interactive map below and start plotting your adventure.
Experience Rome Like a Local with Our FREE Mobile Guide
Is Centro Storico Rome Safe At Night?
Absolutely! Centro Storico Rome sparkles when the sun dips.
It's safe, with well-lit streets and locals enjoying 'la dolce vita' at every turn.
It's the perfect spot for that all-day roam—dawn till dusk—and trust us, you'll want to soak in every second in this lively quarter.
How Big Centro Storico Rome Is?
While Centro Storico might be jam-packed with over two millennia of history, it's surprisingly walkable.
Stretching across, it's an area you can comfortably explore by foot, discovering every nook and cranny without missing a beat. Think big history, small footprint.
Most Famous Attractions To Visit in Centro Storico Rome
Buckle up, history buffs, and culture vultures!
Rome's Centro Storico is a treasure chest of attractions.
Below is a hit list of iconic sights that are a stone's throw away from each other.
Prepare to be thrown back in time and have your cameras ready for these unmissable spots.
Start your journey with the Colosseum, the symbol of Rome's eternal might.
This colossal arena, once the epicenter of ancient entertainment, stands as a monumental reminder of Rome's imperial grandeur.
Feel the echoes of gladiators' battles and the roar of the Roman crowds that once filled these ancient stands.
The Pantheon, a marvel of ancient architecture with its perfectly proportioned dome, showcases the genius of Roman engineering.
Its grand portico invites you to venture into the tombs of the greats like Raphael and the kings of Italy.
Stroll to the Piazza Navona, where the fountains and baroque artistry will leave you spellbound.
The piazza's centerpiece, Bernini's Fountain of the Four Rivers, is a dramatic display of sculpture and splashing waters that perfectly encapsulates the theatrics of public spaces in Rome.
No visit to Centro Storico is complete without making a wish at the Trevi Fountain.
This baroque masterpiece, famed for its cascading waters and mythical sculptures, is a romantic's dream. Stand shoulder to shoulder with fellow dreamers as you toss a coin and seal your return to the Eternal City.
Don't forget to climb (it certainly feels like it) the Spanish Steps, a monumental stairway of 135 steps, buzzing with life and offering a perfect people-watching spot.
At the summit, you're greeted by the Trinità dei Monti church and a vista that captures the awe of Rome, with its street vendors and shallow streets.
By day, Campo de Fiori is a marketplace brimming with fresh produce and local flavors, an authentic snapshot of Roman life.
As the sun sets, the market transforms into a vibrant social scene. With restaurants and bars spilling out onto the square, this is where Romans and travelers alike converge for an aperitivo and the electric atmosphere of Rome after dark.
Piazza Venezia stands as a crossroads of Ancient Rome, architecture, and traffic!
Dominated by the imposing Vittoriano monument, the "wedding cake" of Rome, this grand square is a hub from which all roads radiate.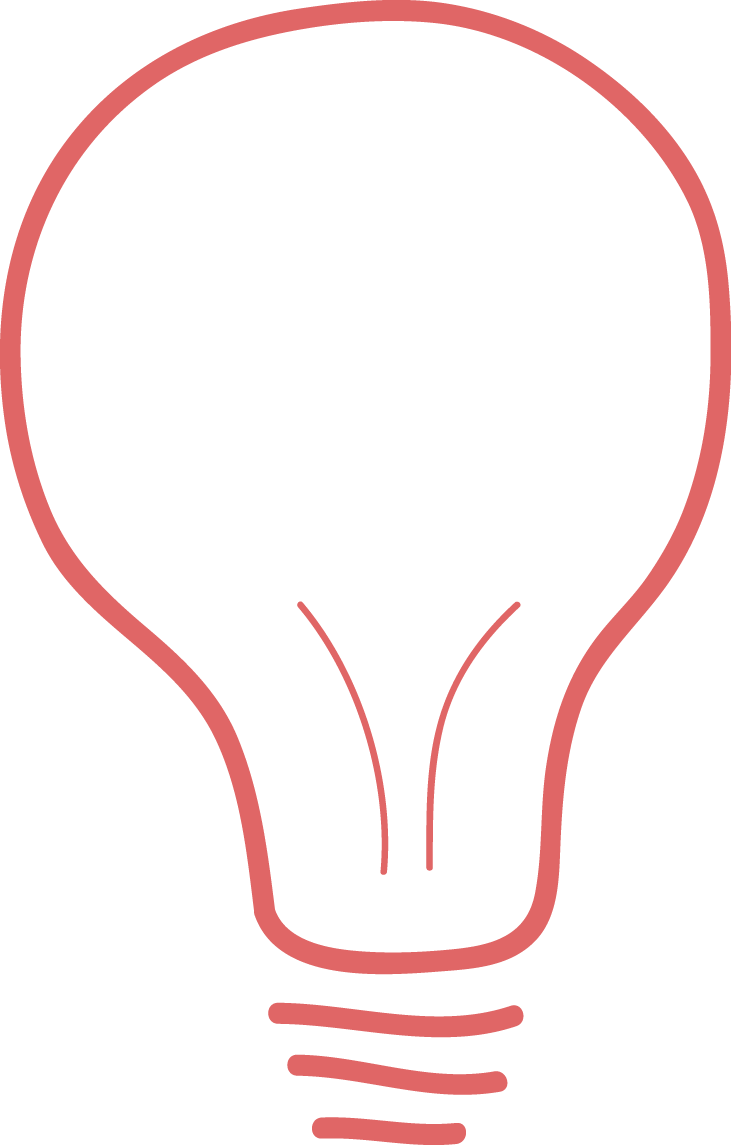 Tip – Stand on its steps for panoramic views or get lost in the surrounding alleys that echo stories of the past.
8. Largo di Torre Argentina
History buffs, take note: Largo di Torre Argentina is not just another square. Here lies a sacred area where ruins hold Julius Caesar's last breath.
Today, it's a sanctuary for Rome's feline guardians, strutting amongst the relics. It's a unique spot where ancient Rome and modern-day love for pets blend seamlessly.
Piazza del Popolo, or the "People's Square," is a grand entrance to the historic center.
Flanked by twin churches and the ancient Egyptian obelisk, this open space has been a gathering place for centuries. It's the canvas for public art and the entrance to the Villa Borghese.
10. Santa Maria del Popolo
Nestled in the corner of Piazza del Popolo is Santa Maria del Popolo, a church housing masterpieces by Caravaggio and Bernini.
While the exterior won't dazzle you, the artistic riches inside are what make it a quiet haven for art lovers and a serene escape from the city.
Via del Corso is a shopper's paradise, a straight shot through the heart of the city teeming with boutiques and eateries.
This majestic alley traces a line from Piazza del Popolo to Piazza Venezia and is the pulse of Roman commerce—always lively, always inviting.
Piazza di Spagna, with the iconic Spanish Steps leading to the Trinità dei Monti church, is a poet of steps and stone.
Frequented by tourists and crowned by the Bernini-designed Barcaccia fountain, this square is synonymous with Roman elegance and the artistic air that once inspired poets like Keats and Shelley.
13. Il Gelato di San Crispino
No visit to Rome is complete without savoring scoops of famous gelato.
Il Gelato di San Crispino, a short jaunt from the Pantheon, offers the best collection of flavors. One lick and everyone is a fan.
The Roman Forum is a sprawling maze of ancient ruins, once the showpiece center of Roman public life. Here, the columns and the stones are pages of an open-air book telling tales of a bygone empire.
Walking through the Forum is a journey through time, uncovering the layers of Rome's legacy.
What To Do At Rome's Centro Storico?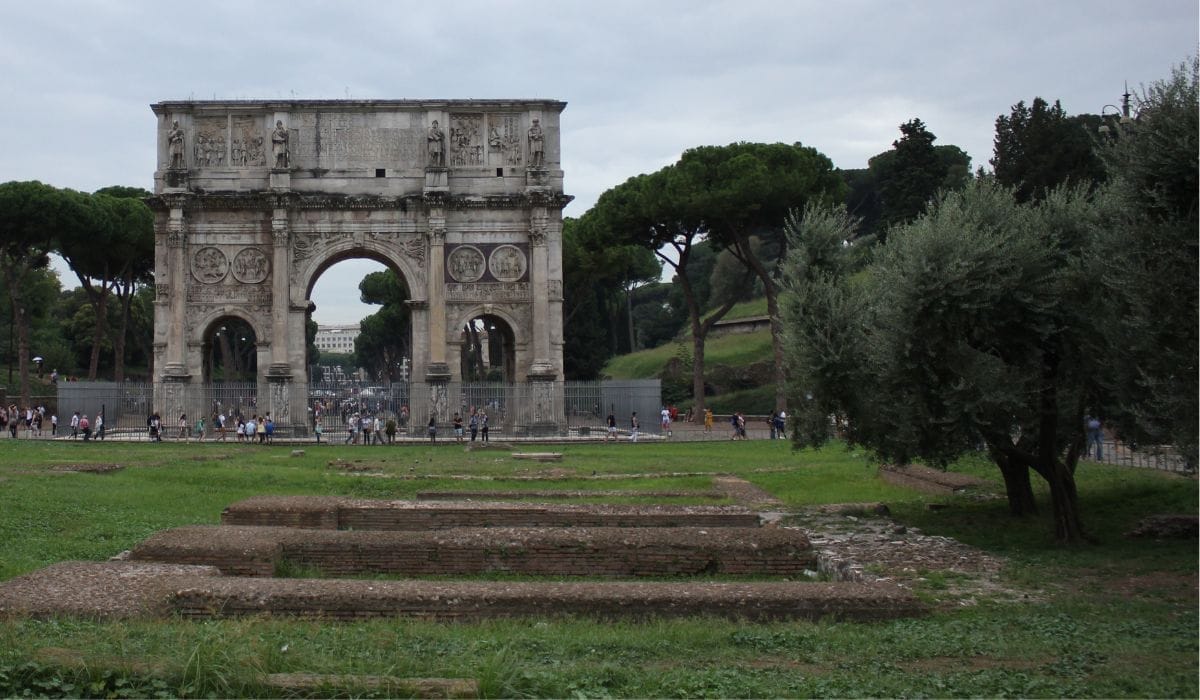 Looking for cool stuff to do in Centro Storico Rome without busting your wallet? We've got you covered.
From soaking in history to just chilling and people-watching, there's plenty to do here for free.
But, if you're up for some exclusive experiences, we also have some treats for you.
In any case, both our "paid" and "free" attractions are sure to make your Rome trip memorable.
Free Things To Do In Rome Historic Center
Who says you can't enjoy Rome on a budget? Here's a taste of the best free activities that Centro Storico has to offer.
Read on to discover how to get the most out of this historic hub without spending a single euro.
Stroll Along Via del Corso
Hit the pavement on Via del Corso, the main drag where window-shopping and people-watching come at zero cost. It's perfect for a stroll, taking in the buzz of the city.
Take a moment to just stand by the Tiber River, especially at sunset. The reflections and the vibe? Free and worth it.
Piazza Navona People-Watching
Grab a gelato and find a spot in Piazza Navona to watch the world go by. Street performers, bustling cafes, and the echo of water from fountains create the perfect urban symphony.
Capture Moments at Trevi Fountain
Does this count as a paid experience?? We don't know, but you can't leave Rome without tossing a coin into Trevi Fountain. Make a wish, snap a picture – it's a moment you'll remember, and it doesn't cost a dime – unless you're throwing a dime.
Roam Around Campo de Fiori
Early morning or late evening, Campo de Fiori has a vibe that's free to enjoy. From the market to the nightlife, there's always something happening.
Get up close to centuries-old ruins scattered around the city. Each stone tells a story, and getting lost among them is part of the adventure.
Relax at Piazza di Spagna
Sit on the Spanish Steps, maybe with a sandwich or a slice of pizza, and take a breather. It's a classic Roman break.
Visit the Quirinal Palace
On certain days, you can peek into the Quirinal Palace gardens. They're peaceful, pretty, and yep, you guessed it – free to visit. Check ahead for open days.
Eager to dive deeper into Rome's heart?
While the freebies are fab, some experiences are worth shelling out a few euros for.
Book these paid activities to enrich your Roman holiday with exclusive insights and memorable escapades.
Ready to explore like a pro?
These top-tier tours and main attractions are waiting for you.
Colosseum & Arena Floor: Small-Group Guided Tour
Walk where gladiators once battled and emperors watched. This intimate guided tour of the Colosseum, including the arena floor, will transport you back in time. A must-do!
Guided Bike Tour of Rome's Highlights
Pedal through history on a guided bike tour that weaves through Rome's iconic landmarks. It's fitness and sightseeing wrapped into one!
See Rome at your own pace (or the driver's) with a hop-on hop-off bus tour. It's the perfect way to cover more ground without wearing out your walking shoes.
Pasta Making Class in a Roman Kitchen
Get your hands doughy in a pasta-making class that will have you cooking like a local. Plus, you get to eat your creations!
Private Tour of Pantheon & Piazza Navona
Dive into the history and architecture of the Pantheon and Piazza Navona with an expert guide just for you. Personalized insights? Check.
Audrey Hepburn's Rome: Film Locations Tour
Trace the footsteps of Audrey Hepburn with this chic tour that takes you to filming locations of classics like 'Roman Holiday.'
Rome Night Tour With Wine and Appetizers
Experience the magic of Rome at night. This tour promises enchanting views, fine wine, and tasty appetizers—Italian nightlife at its best.
Catacombs and Capuchin Crypt Tour
Go beneath Rome's streets to explore ancient catacombs and the mysterious Capuchin Crypt. It's as eerie as it is fascinating. Get the tickets here.
How To Get to Rome Historic Center?
Landing in Rome and itching to explore Centro Storico?
From Leonardo da Vinci Airport (Fiumicino), it's a direct 30-minute train ride to the heart of Rome. If you're at Ciampino Airport, hop on a bus to the metro line A and you'll be there in about an hour.
Arriving by train? Termini Station is a short metro ride away. This hub is well-connected, but it's crowded as well, so keep that in mind. Whether you opt for buses, or the metro, navigating to Rome's historic heartbeat is a breeze. For convenience, get a reliable and trusted private taxi here. You also get a transport card from them.
Our Centro Storico Rome Itinerary Suggestions
Ready for a Roman romp but tight on time?
We've got you covered with these quick-hit itineraries, tailor-made to ensure you soak up the magic of Centro Storico, no matter the length of your stay.
1 Day Centro Storico Rome Itinerary
One day? Hit the biggies—Colosseum, Pantheon, and Trevi Fountain. Enjoy a quick bite at Campo de' Fiori and finish with a sunset at Piazza Navona. It's a sprint, but oh so worth it!
2 Days Centro Storico Rome Itinerary
Two days gives you breathing room. Add Piazza di Spagna and the Spanish Steps to yesterday's dash. Then, slow down with a gelato in hand, meandering through the charming Trastevere neighborhood.
3 Days Centro Storico Rome Itinerary
With three days, sprinkle in some leisure. Explore Villa Borghese's greenery, wander the Roman Forum's ruins, and savor Rome's culinary delights. Even sneak a peek at the Sistine Chapel, if you can!
4+ Days Centro Storico Rome Itinerary
Four days or more? Now you're talking! Dive into hidden gems, take a pasta-making class, and maybe even flit to nearby Baths of Caracalla or the Capitoline Museums. Your itinerary can breathe a bit more local life.
How To Get Around Rome's Historic Center?
Got to Centro Storico? Great!
Now, forget taxis—your feet, a rented Vespa, or the bus are your best pals here.
Walk the cobblestones, zip around on two wheels, or catch a bus to bounce from one landmark to another. Most of Centro Storico is walkable, so lace up and live it up!
Best Day Trips from Centro Storico
Centro Storico is your launchpad to adventure beyond Rome.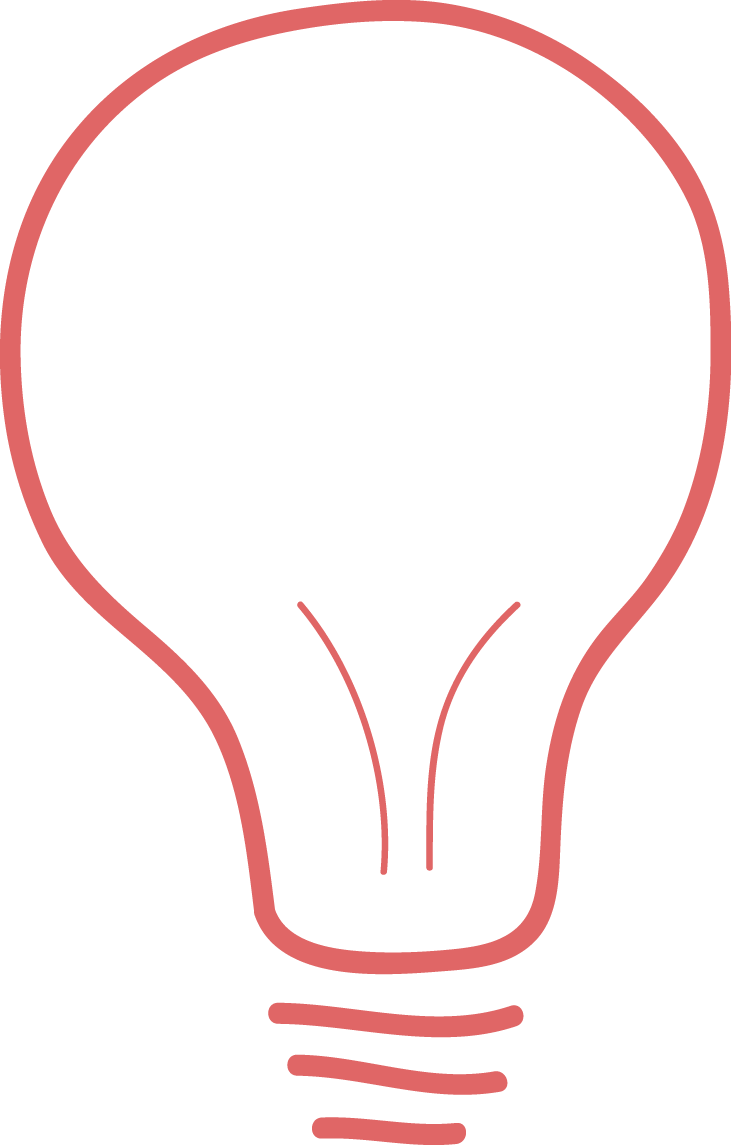 Tip – Zip to the ruins of Ostia Antica, just a half-hour train trip away. Or spend a day in the Renaissance splendor of Villa d'Este in Tivoli.
Got more time? The ancient port of Civitavecchia and the Pope's summer residence at Castel Gandolfo are just a day trip away. Each offers a unique slice of Italian culture and history, easily accessible for a day of exploration.
Best Restaurants Rome Centro Storico
When it comes to dining in Rome, Centro Storico is a gastronomic wonderland.
We've rounded up the crème de la crème of eateries, from the buzzing bars to the quaint coffee shops that pepper this historic district.
Prepare your taste buds to be tantalized by local flavors and international cuisine at their finest – let's dive into the culinary delights that Centro Storico has to offer:
Salotto 42 – This stylish bar is known for its artisanal cocktails and ambient setting, perfect for an evening relax.
Where To Stay in Centro Storico Rome?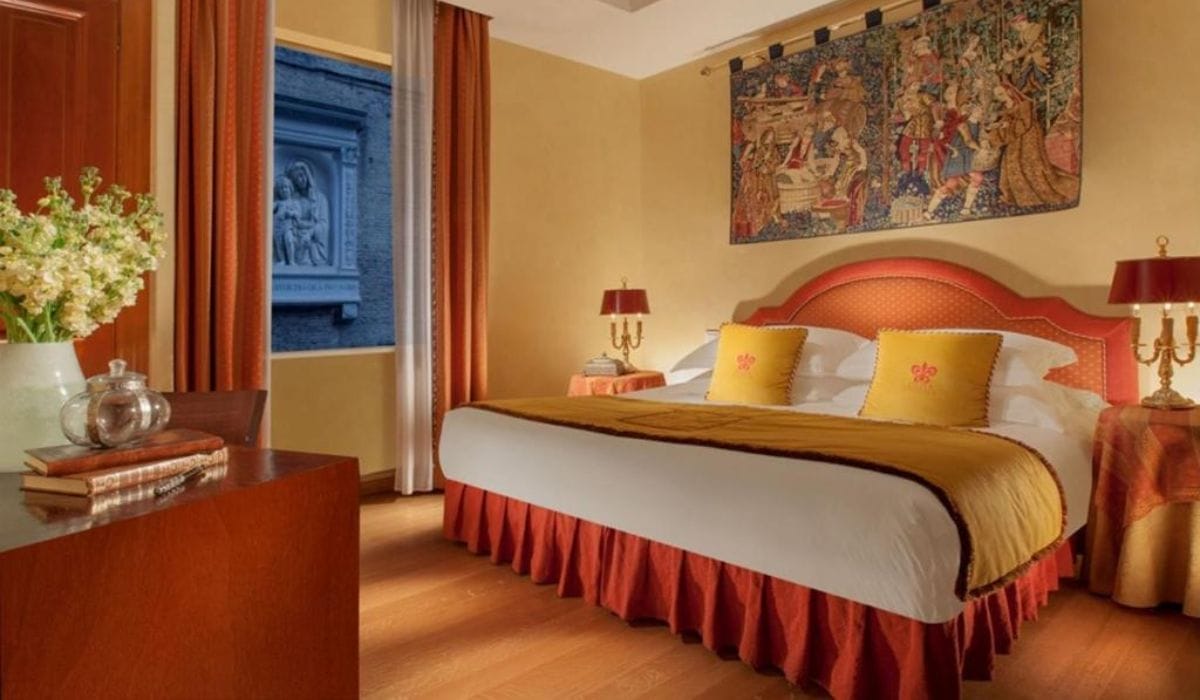 Planning your Roman holiday and need the perfect stay? We've sifted through to best available options to find you the best hotels in Centro Storico Rome, covering all budgets.
Whether it's a lavish suite or a cozy room you're after, our picks will have you unpacking in the heart of Rome, steps away from its ancient treasures.
From boutique to budget, there's a spot just waiting to be your home away from home.
Cheapest Hotels in Centro Storico Rome
Centro Storico Rome hotels offer several affordable options without compromising comfort for those on a tight budget:
Residence Sciarra B&B – A cozy, budget-friendly choice, Residence Sciarra B&B offers basic amenities and a central location. It's ideal for travelers who prioritize location over luxury.
Budget Hotels Centro Storico Rome
These mid-range hotels in Rome Centro Storico are your best bet to splurge for added comfort without breaking the bank:
Albergo del Senato – Albergo del Senato boasts a rooftop terrace with stunning views overlooking the Pantheon. The rooms, though modestly priced, are elegantly furnished.
Hotel Monte Cenci – A short walk from major attractions, Hotel Monte Cenci provides modern comforts wrapped in historic charm. With attentive service and a quiet ambiance, it's a traveler's delight.
Best Hotels in Centro Storico Rome
For travelers for whom luxury is paramount, Centro Storico offers a range of top-tier hotels that meld opulence with Roman elegance.
These establishments are the epitome of luxury, offering world-class services and amenities:
Hotel Raphael – Relais & Châteaux – An architectural marvel, Hotel Raphael is known for its lush rooftop terrace garden and intricate design. Every room speaks of luxury, making it an iconic stay in Centro Storico.
The Pantheon Iconic Rome Hotel – This modern haven is all about creating a luxurious experience. Set against Rome's historical backdrop, the rooftop bar includes spectacular panoramic city views, making the evenings unforgettable.
FAQs About Centro Storico Rome
Navigating Rome's Centro Storico's intricate lanes can be daunting, but we're here to help. These frequently asked questions and answers will enhance your Roman journey.
What is the center of Rome?
Centro Storico is the historic center of Rome. It's a central hub and connects travelers to many heritage sites and piazzas.
Is Centro Storico a good place to stay?
Absolutely! Centro Storico is a wonderful place for tourists to stay. Its proximity to major attractions and sumptuous dining and accommodation options make it our favorite.
What is the meaning of Centro Storico?
Centro Storico translates to Historical Center, a reference to the pulse of Rome.
Where is Rome's old town?
Rome's old town refers to the Centro Storico at the center, including historical landmarks, charming streets, and piazzas.
Is Centro Storico the most beautiful area of Rome?
Many consider Centro Storico Rome's most picturesque and beautiful location.
How many days do you need to see it all at Centro Storico in Rome?
Ideally, 3-4 days are enough to explore Centro Storico fully. However, you can taste its charm if you squeeze it into one day.
Centro Storico, Rome's pulsating heart, whisks travelers into a world of intricate ancient wonders and a vibrant street life.
As you chart your Roman adventure with our guide, make the grandeur of the Colosseum a key focus of your trip.
Immerse yourself in the epic history with a tour to enjoy the crowning jewel of your Centro Storico experience.