Rome With Teenagers In 2023 (Things to Do & Packing Tips)
---
Traveling to Rome with teenagers can be a lot of fun for everyone. However, to make the most of it, you do need to plan ahead a little.
Here we will show you the best way to approach your trip and the things you can do to keep those teenagers occupied and interested.
What to Expect when Traveling to Rome with Teenagers
Rome is a spectacular city full of sights and attractions to suit every taste.
Traveling with family can present challenges, as our guide for Rome with toddlers and babies, as well our look at traveling to Rome with kids between 2-3 and 12 years of age show. Having said that, teenagers are more likely to enjoy much of what the city has to offer.
That is why traveling to Rome with teenagers is not as complex, and you can all enjoy a great time together. We are going to show you the best places to visit, safety tips and more that will help you make the most of your time in Rome as a family.
In general, from the fantastic food to the hugely impressive ancient ruins such as the Colosseum, you will find that teenagers love Rome as much as you do.
5 Most Common Mistakes When Traveling to Rome With Teens (You Want To Avoid)
While in general, a trip to Rome with teenagers should be both enjoyable and straightforward, there are some things to think about to ensure they have a good time.
Here are the 5 things we think you should avoid during your time in this great city.
Learning too much history – The one sure way to stop teenagers enjoying Rome is to turn it into one long history lesson. Let them enjoy the wonder of the ruins and ancient sites without focusing too much on the history. They will learn as they go anyway, you don't have to force it.
Trying to see and experience it all – Rome is full of adventures, things to see and do are found around every corner. It can be tempting to try and cram in as much as you can, but that can cause problems of its own. You never get time to explore anything properly, and your teens will get frustrated and tired, a recipe for an unhappy time. Instead, pick a few things to do each day, you don't have to rush around, and you can stop and enjoy everything you do see.
Failing to book in advance – Rome is popular. You may realize that, but in reality, it is even more popular than you think. Arriving somewhere without tickets can mean long queues, and paying the maximum price for tickets too. Instead, book in advance for visits to any attraction, your hotel, tours and so on. You save money and can enjoy the day knowing you have everything in place for the day.
Not paying attention to pickpockets and scams – As with any major city, Rome attracts tourists from all over the world, and with them come the scammers and criminals seeking to take advantage. From fake charity collectors to pickpockets and taxi scams, be aware of your surroundings, and if you have any doubt, walk away from any situation. We have complete guide of helpful tips and tricks to ensure you stay safe in Rome with teenagers.
Not buying a sim card before you travel – Whether its for sharing photos of the day to playing games, if there is one thing that every teen needs it is a phone connected to the internet. You can buy pre-paid sim cards when you arrive in Rome, but they tend to be overpriced. Instead, search out the best price online and buy before you leave. You can get either an eSIM or a portable wireless device that the whole family can use.
Enjoy a FREE Guide of Rome on Your Phone
Quick Tips for Traveling to Rome With Teens
Compared to traveling with toddlers, babies or younger children, Rome with teenagers is pretty straightforward.
However, there are some things you can do to make it as good as it can be, so here are our quick tips for traveling to Rome with teenagers.
A great way to save money, a Roma Pass Card gives you entry into many of the major attractions along with unlimited use of Rome public transport to get around. You can find more information about the Roma Pass card here.
Get a Local Sim Card for Your Teen
Your teen will want to keep up with their social groups and emails, and you can save money by getting a local sim card for them. No roaming charges, just the cheapest rates to ensure they can stay connected while in Rome.
A Vatican tour is a must when you visit Rome with teenagers. Not only is it a beautiful place to visit, but has so much history and interest, it is a fascinating place to spend time. Prebook tickets to avoid queues and ensure you get the best value entry possible.
Learn a few Words of Italian
While many people you will encounter in Rome can speak English, you will find areas, especially in restaurants and cafes away from the tourist spots, where you may have difficulty being understood.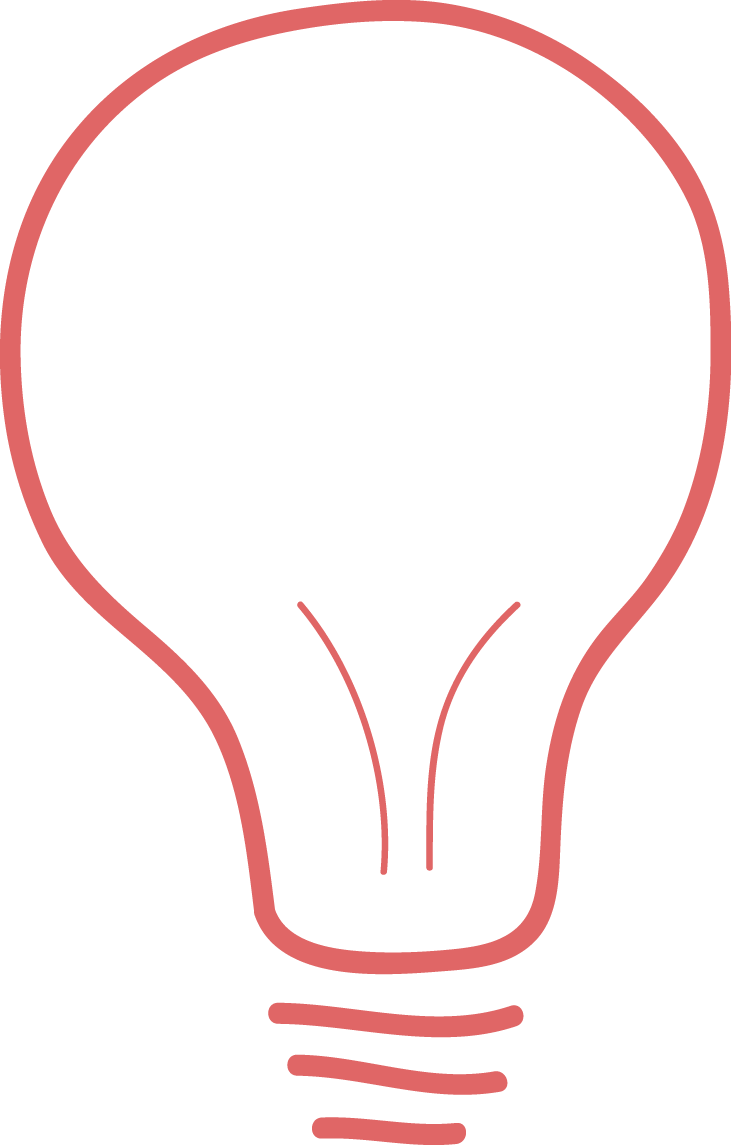 Tip – With a few words of Italian you can usually get by though, try our learning Italian app guide to get started.
Taxis are a great way to get around the city, but always take some safety precautions. Official Rome taxis are always white and have a Taxi sign on the roof, along with the Rome City Council emblem on each front door.
They also have a prominent meter that clearly shows the fare. Only use official taxis, always make sure the meter is on, and make sure the taxi takes the right form of payment, ask before setting off.
Rome has a Mediterranean climate, making it cool during the Winter, with temperatures as low as 2°C in January.
In the Summer months, it is a very warm climate, with up to 30°C seen during July and August, sometimes even higher.
With that in mind, make sure you pack to suit. In the winter, warm jackets and trousers are essential, in the summer remember your sunscreen.
Plan Your Airport Transfers
You can book your airport transfers in advance for both inward and outbound journeys. To avoid being left waiting for taxis, it can be a real help to do so.
After a long flight the last thing you will want to do is queue and wait around for a taxi to get to your hotel. Some hotels include transfers with the accommodation, so check for that when booking too.
However you plan on spending your trip to Rome with teenagers, there will be more walking than you think.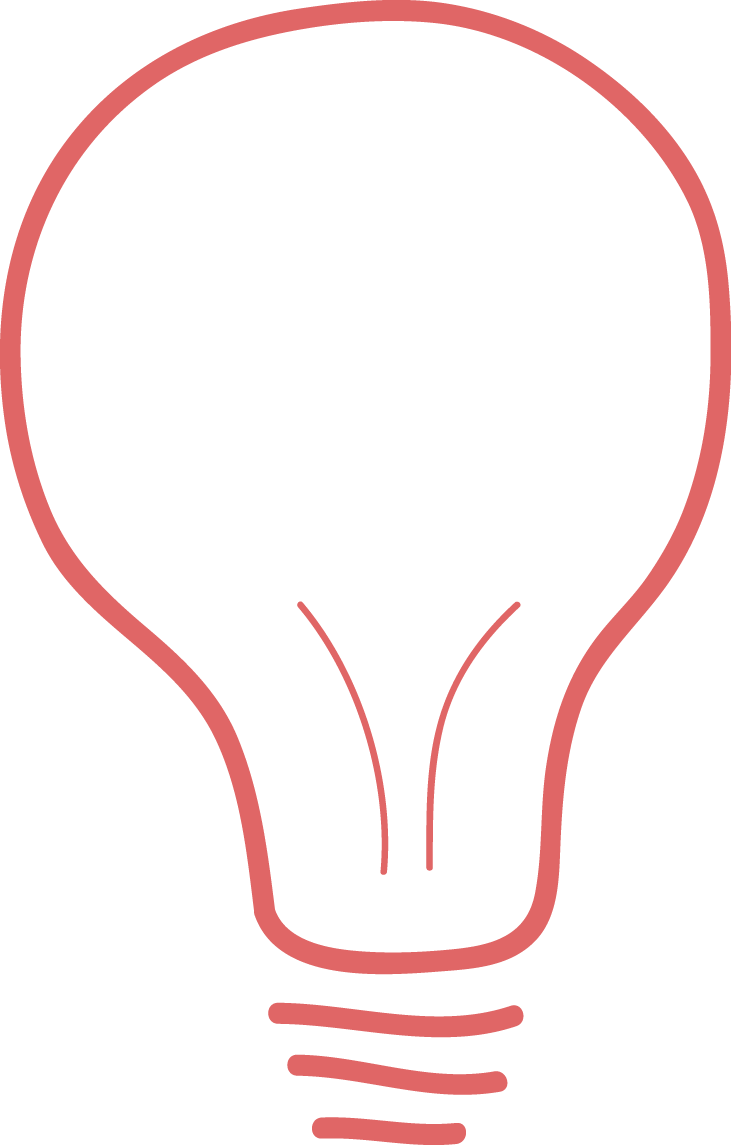 Tip – Even on guided tours, a trip to the Colosseum, any museum and so on involves an amount of walking, so wear comfortable shoes to avoid problems.
40+ Things to Do in Rome with Teenagers
If you are heading to Rome with teens our guide presents 50 things to see and do while you are in the city.
If you are wondering what to see in Rome with teenagers, we have the answer right here.
Any trip to Rome should include seeing some of the magnificent ancient attractions and wonderful examples of architecture, museums and more that the city is rightly famous for.
Here are some of the must-see examples of historic attractions you should include when Rome sightseeing with teenagers.
The largest standing amphitheater in the world and one of the most impressive ancient ruins anywhere.
Construction was completed in 80AD and once housed up to 80,000 spectators for the gladiatorial contests it hosted. Still remarkably intact, Colosseum is a fascinating place to visit.
A temple in use from around 600 AD, and is one of the best preserved Roman buildings in existence today. Now used as a Catholic Church, a Pantheon visit is like stepping back in time, making it one of the fun things to do in Rome with a teenager.
You can see elements from throughout its 200 years of history, giving a visual tour through Rome's evolution over the years.
Although sitting in the heart of Rome, Vatican City is a separate country, and no trip to Italy with teenagers is complete without taking a tour of this unique place. History, faith and beauty are combined here, creating a wonderful place to spend time.
Built as the Mausoleum of Hadrian and his family, it has in turn been used as a military fortress, a prison, a Papal castle and currently a museum. Castel Saint'Angelo has some wonderful pieces and is a fascinating look at Rome's history.
The heart of ancient Rome, the Roman Forum provides a look at how Roman life was two thousand years ago. If you are in Rome with a teenage daughter or son, they are sure to enjoy the way the ruins and partial structures show off just how impressive ancient Rome was.
One of the fun things to do in Rome for young adults is just relax in the Piazza de Trevi, enjoy the famous Trevi fountain and the cafes, shows and street entertainment that surround it.
One of the best things to do in Rome with a teenager is a visit to the Villa Borghese. Outside are beautiful gardens you can relax and enjoy, inside one of the best collections in Italy with the museum.
Temples of the Forum Boarium
Two well preserved temples set in what was once an important religious and commerce area of the city. Dating back to around the 2nd century BC, it is one of the fun things to do in Rome with teenagers when the weather is great, as it is a perfect place to sit down and take in the beauty.
If you are wondering what to see in Rome with teenagers, then a pyramid was probably not one they would be expecting.
Yet in the heart of Rome, you can see a pyramid built by Magistrate Caius Cestius around the 1st century BC. Written about by Percy Shelley, it is a must see on any trip to Italy with teens.
Considered the very birthplace of Rome, Palatine Hill is home to some of the most important historical discoveries for this incredible city. Ideal for a trip to Rome with teenagers, it is interesting and enjoyable, with great history but also just a fantastic place to see.
Best Paid Rome Tours With Teenagers
One of the best ways to enjoy a trip to Rome with teenagers is to take a tour that includes several attractions.
Here are our picks of the best available.
Vatican Museums, Sistine Chapel, and Basilica Tour
This tour is around 3 hours long, and takes you through the attractions within Vatican City itself. You can save a couple of hours queuing and have the advantage of an experienced guide to make the most of your time in this incredible part of Rome.
Skip-the-Line Tour to Colosseum, Forum, Palatine Hill
With a dedicated tour guide and skip-the-line tickets saving you an hour or money in queuing times, you can see the very best Roman attractions in one enjoyable tour. Taking you to the Colosseum and nearby Forum and Platine Hill, you can see the early history of Rome in all its glory.
Hop-on Hop-off Panoramic Bus Tour
When visiting Rome with teenagers, you may want to spend a day just doing your own thing, and this bus tour is the ideal break from scheduled travel.
Taking you around all major attractions, and including wifi on board the bus and an audio headset guide in 13 languages, you can get on and off at will to spend time in places you want to explore further. It's a flexible way to see things, great for seeing Rome your way.
If your teenagers prefer to be a bit more active, then this E-Bike tour may be the best way to enjoy Rome. The tour provides a bike, helmet and lock, and a tour guide accompanies you along the way to explain the sites as you stop and explore.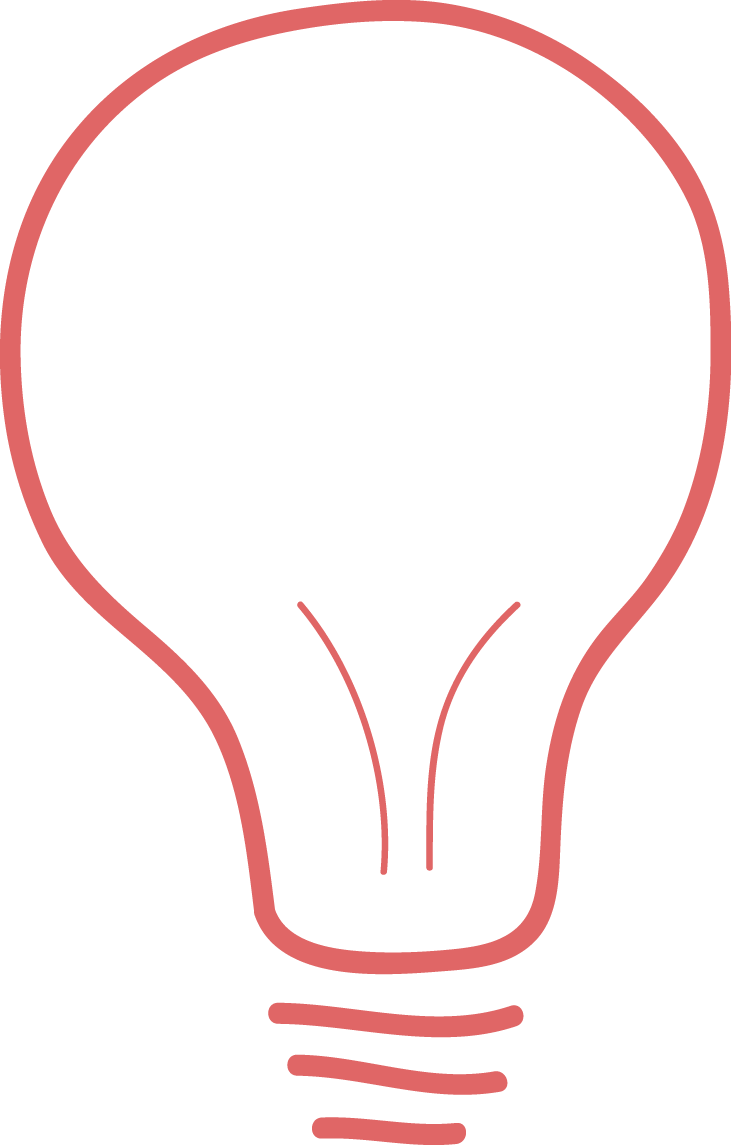 Tip – Before you go, learn more here about Appian Way.
Best Free Things to do with Teens in Rome
While the sites and tourist attractions of Rome are amazing, at some point your teens will probably want to see a different side of the city away from the tourist attractions.
Here are some free things you can do that will give them a taste of a different Rome.
It may be something of a tourist attraction in itself, but Piazza Navona is also a wonderful place to get a glimpse of life in Rome, and its entirely free.
Just sit by the fountains and watch the world go by with street artists, vendors and more. It's a great place for selfies and photos too, to fill those social media feeds.
Speaking of photos, the Spanish Steps is probably the most iconic stairway in Italy, and maybe even the world. No trip to Rome with teenagers is complete without a selfie on these famous steps, and best of all they are easy to get to and completely free.
Take a Walk along the Via Appia Antica
Surrounded by beautiful trees interspersed with what is left of some of the most exclusive residences of Roman times, you can enjoy the peace and tranquility of what for centuries was the leading address in the Roman Empire.
Attend the Pope's Weekly Address
Every Wednesday the Pope holds a weekly audience in the Vatican. It is entirely free to attend, and something you will never forget.
Day Trips From Rome with Teenagers
Rome doesn't exist in isolation, it is surrounded by incredible scenery and places to visit.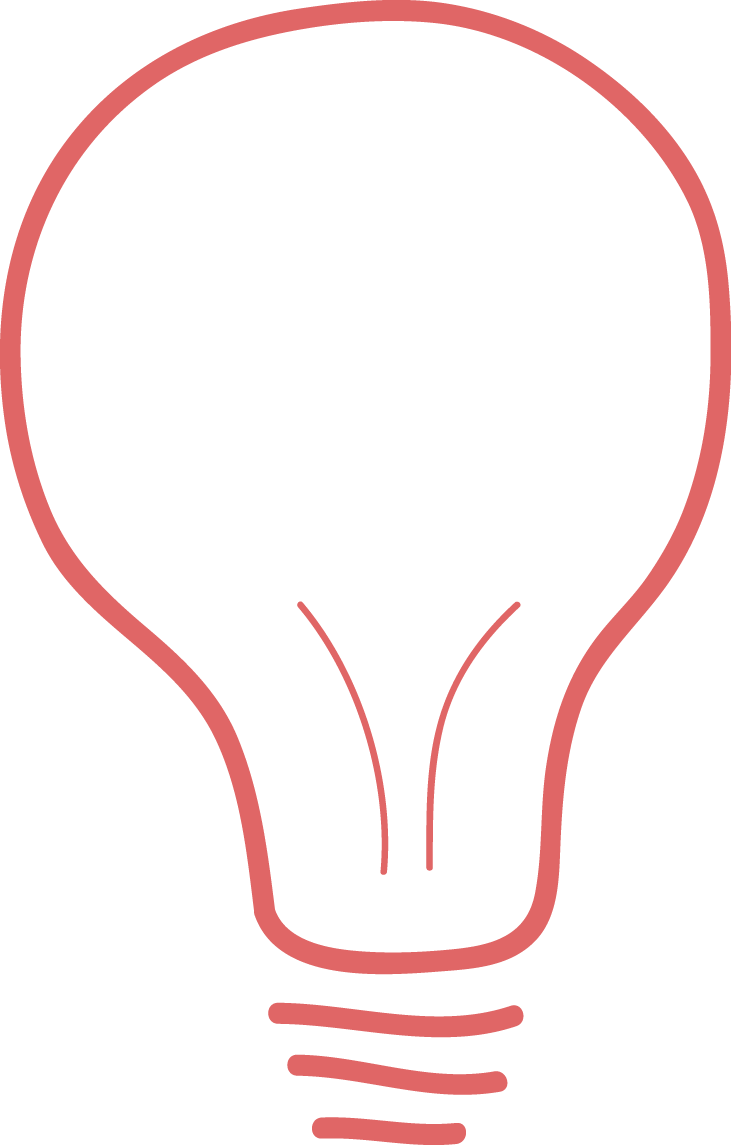 Tip – An organized tour is perfect for a trip to Italy with teenagers, as it gives you something different to experience without needing to think too much yourself, giving you the opportunity to just relax and enjoy the day.
Pompeii, Amalfi Coast and Positano Day Trip
When you want a break from Rome sightseeing with teenagers, this tour takes you away down the Amalfi coast with its stunning scenery and more.
But the highlight is Pompeii, where the remains of the ancient city is still as it was the day of the massive eruption that buried it.
A Day Trip to Capri Island
For a real change of pace, take a trip to Capri Island and enjoy the relaxed pace and beautiful surroundings. With picturesque streets lined with colorful buildings, the stunning Blue grotto and spectacular views across the ocean, its the perfect opportunity to stop and catch your breath on your trip to Rome.
Day Trip to Florence and Pisa
A trip to Italy with teenagers can be daunting simply because there are so many things you may want to see and do. But for todays teens, a photo with the leaning tower is one not to be missed, and this trip gives them the chance.
Some of the best things to do in Rome with a teenager can be full of fun for everyone.
Here are our picks for the most fun things you can find in the city today.
You can take a bike tour with a guide, providing everything you need to explore this incredible city at a slightly slower pace, giving you the chance to stop and enjoy everything Rome has to offer.
If you are in Rome with teenagers who prefer motor driven transport, then the vespa tour is one to consider. See this iconic city from one of Italy's most iconic transport brands.
Trekking and Lake Swimming
Head into the mountains for fresh air, great food and beautiful scenery. Finish the day with a swim in a medieval lake!
With everything provided you can explore the Rieti Valley on mountain bikes, see the lakes and stunning 13th-century town along the way.
With adventures for every taste, including zip lines, rafting and kayak trips, there really is something to suit every taste.
Fun Neighborhood in Rome with Teenager
Rome is a magnificent city and if you are traveling to Italy with teens it is a great destination.
But it is also a city that has very different experiences to offer, depending on where you are. Different neighborhoods offer different things, here are some you should make sure are on your schedule.
With its cobbled roads lined with stores and restaurants, Trastevere has a unique look. If you want to experience traditional Italian dining or find the best locally produced clothing, gifts and more, this is the perfect place for Rome sightseeing with teenagers.
A city state that sits apart from Rome despite being at its heart, the Vatican has some of the most spectacular architecture in Italy, and is always a fascinating place to visit.
Here, where ancient and modern collide, you can find the ancient Roman sculptures at Centrale Montemartini Museum, and see the wonderful St Paul Basilica. But you can also find wonderful street art adorning the buildings, cafes with live music and more. Definitely one of the fun things to do in Rome with teenagers.
Rome is not just a magnificent collection of ancient ruins, museums and incredible architecture. It is also a vibrant modern city, with everything that goes with it.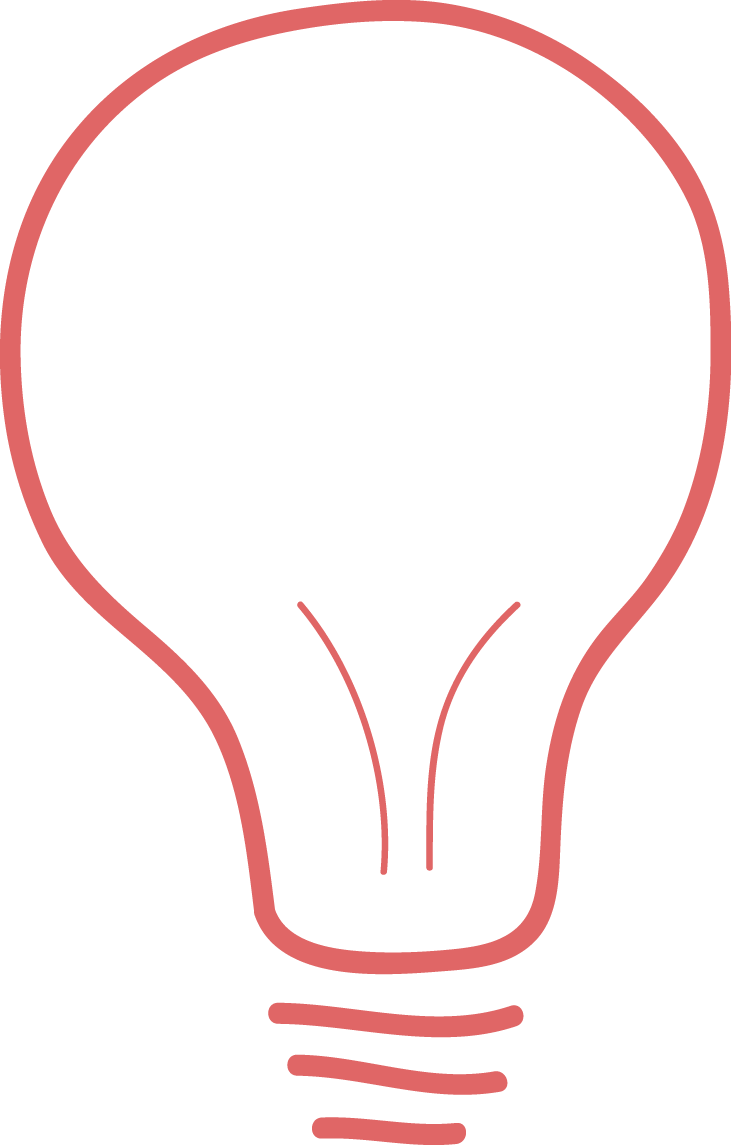 Tip – One of the fun things to do in Rome with young adults is some retail therapy, and here are some of the best shopping locations you will find.
A great place to find local fashion designers selling their latest styles. Many go on to become industry names, so this is your chance to get in early.
Just off Piazza Navona, this is the place to find real vintage Rome fashion. If you are in Rome with teenage daughter, she will love this experience.
There is nowhere better for finding traditional gifts, shoes and anything else you can think of made locally by Rome's artisans.
Rome is an incredible place during the day, but reaches another level once the sun goes down.
Traveling Rome with teenagers at night offers spectacular views as the sites and attractions are lit and is something not to miss during your stay.
If you are wondering what to see in Rome with teenagers at night, this is a great option. The Ghosts, Mysteries Walking Tour takes you to the spooky parts and teens will love it.
The local soccer team is AC Roma, they have both men's and women's teams playing at the highest level in European competitions.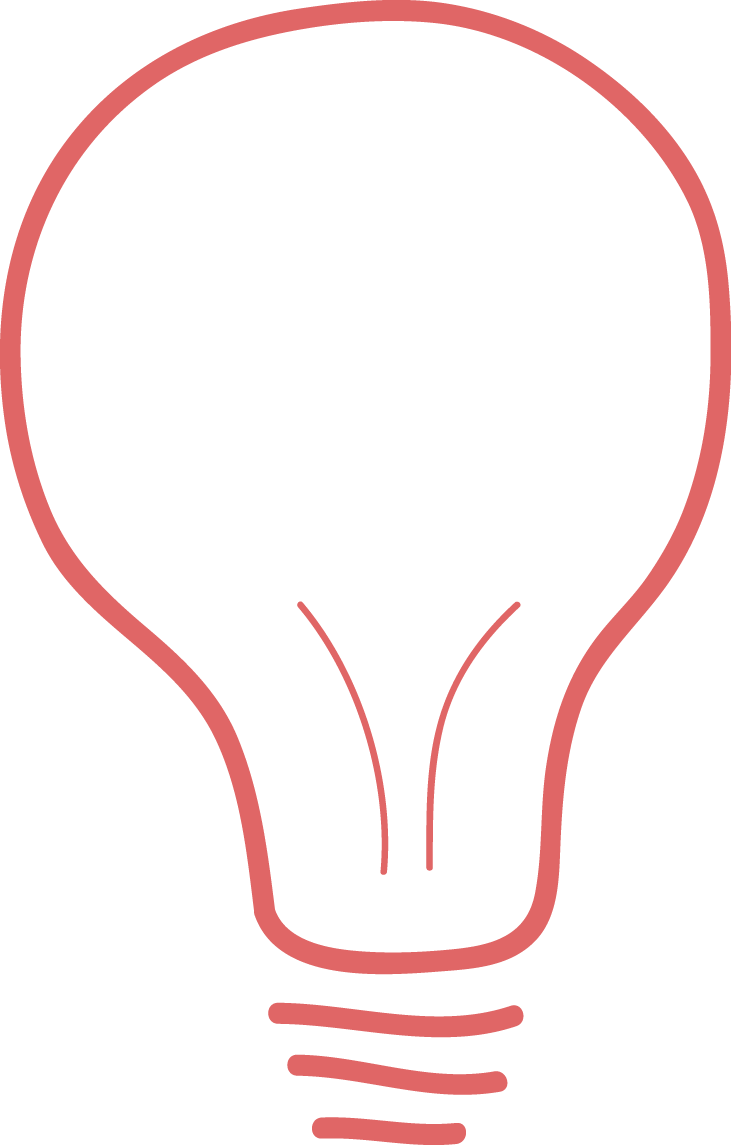 Tip – Visit the magnificent Stadio Olimpico is one of the best things to do in Rome with a teenager.
Many of the ancient attractions are lit at night, but few match the spectacle at the Imperial Forum. A fantastic way to spend an evening.
For Foodies – Best Food to Try In Rome with Teens
Teenagers are not generally into the finest of dining, but there is plenty to enjoy in Rome that they will love.
Here are our picks for food in Rome.
If you think you know what Italian food is, wait until you travel to Italy with teenagers and try pasta from a real Italian restaurant. There is nothing like it.
Everyone loves gelato, and you won't find better in the world. Take a trip to Trastevere to sample traditional Gelato and enjoy a taste you will never forget.
Rome is home to some of the best pizza in the world, grab a takeaway and sit in one of the many piazzas, enjoying fantastic food and watching the world go by.
Whether you love soccer or not, there is nothing quite like attending an evening game. The big teams are Lazio and AC Roma who both play at the Stadio Olimpico, but there are others too.
You can enjoy a tour of the stadium or watch a match. Its an experience unlike any other, where you can see some of the world's best players.
Home to Rugby Roma Olimpic, the city's professional Rugby team, it is also where the AC Roma women's team play.
Built for the 1960 Olympic games, this is a stadium that was home to the big football teams at one time, but today is in the process of renovation, after falling into disrepair through neglect.
How to Get around Rome with Teenagers
Unlike with younger children, you can use all the usual forms of transport without difficulty when you travel to Rome with teenagers.
Taxis, buses, and the Metro can all be used easily, but always take safety precautions such as ensuring the taxi is legitimate and so on.
Ideas on a 3-day Rome Itinerary with Teens
While there is enough in Rome to keep you busy for weeks, here is an ideal itinerary for a 3 day trip to Rome with teenagers.
Day 1

– See the main sites around Rome. The Colosseum, Roman Forum and other ancient attractions can be explored in a single day. If you are completely new to Rome, a tour that takes you around all of them can help.
Day 2

– Get away from the crowds on your second day, take a bike tour and see another side of Rome at a more leisurely pace.
Day 3

– Visit Vatican City and the incredible architecture and more, then stop off at one of the many cafes and enjoy homemade gelato as you watch the world go by.. The perfect end to your time in Rome.
Ideas on a 5-Day Rome Itinerary with Teenagers
5 days in Rome with teenagers gives you time to relax and just enjoy being in this wonderful place as well as see all the attractions.
Day 1

– Visit the must see sights that Rome is famous for. The ancient Rome attractions are all within walking distance of each other, so you can see most of them in a single day.
Day 2

– The other must see on any trip to Rome is Vatican City. With its impressive architecture and magnificent art and statues, you can enjoy your time here, then stop off at one of the many nearby street cafes for coffee and gelato.
Day 3

– Get away from the crowds on your third day, take a bike or hiking tour into the mountains to enjoy the beautiful scenery surrounding Rome.
Day 4

– Take a walk around Trastevere and enjoy the cobbled streets and artisan shops. Don't forget to stop at a local restaurant or café and enjoy some excellent food.
Day 5

– Soak in the culture and life that Rome was built on. Enjoy a coffee in Piazza Navona and watch the world go by. A relaxing end to your time in Rome.
Where to Stay in Rome with Teens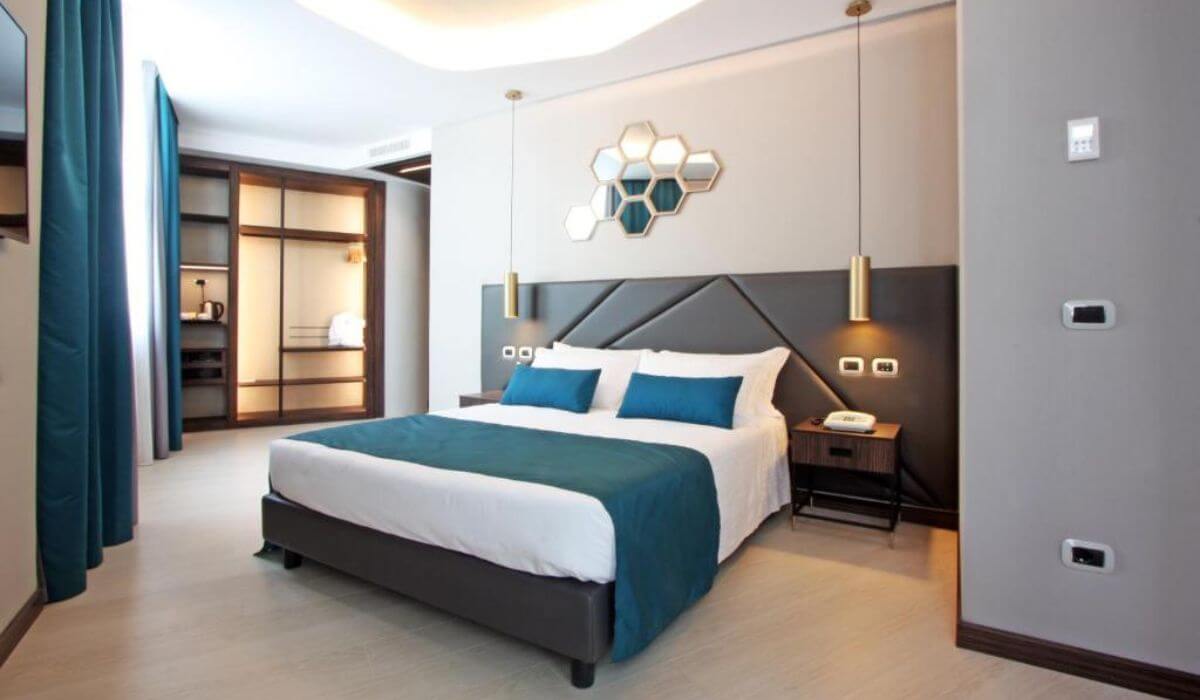 One of the key choices that will define your time in the city is finding the best places to stay in Rome with teenagers.
Here are our picks for teen friendly hotels that have everything you need.
This wonderful apartment is located in Trastevere, so well placed for shopping, great restaurants and exploring. A light and airy loft, it has cable TV and a games console to keep the teens entertained.
Within a short walk of the Colosseum, if you are going to spend most of your time exploring ancient Rome, this is the ideal hotel.
Modern, bright and airy rooms with free wifi are teen friendly. A buffet breakfast is ideal for fussy eaters, and it is a family friendly hotel.
A two minute walk from Vatican City, it is well placed for most activities you may have in mind. The large apartments feature free wifi, cable Tv and a games console to keep teens entertained.
What to Pack for Visiting Rome with Teens
It is important to give your teens a little freedom when traveling, so a local sim card that lets them keep up with their social media can really help.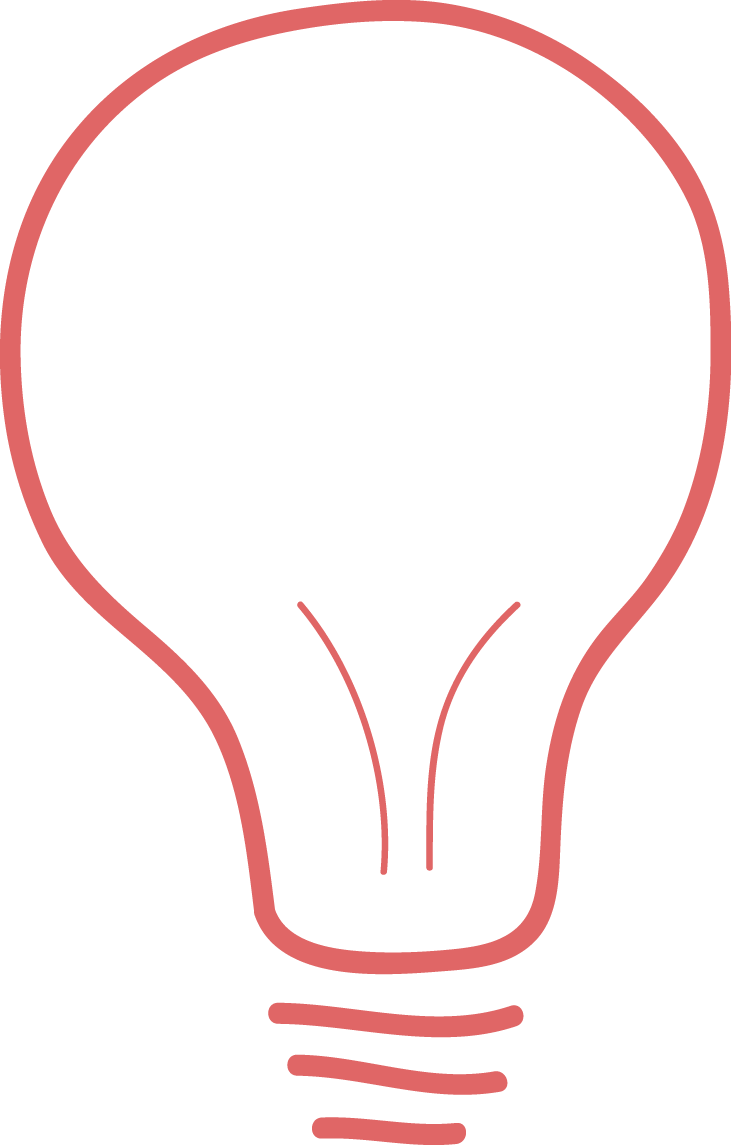 Tip – Don't forget to pack chargers for phones and any other device they use. A laptop can be useful in the evenings to play games or stream video on if the hotel doesn't have those facilities.
When traveling to Rome with teens, remember the legal drinking age is 18 years of age. If your teens are younger than that, it is illegal to sell alcohol to them in a bar, store or restaurant.
Do You Need Travel Insurance when Traveling Rome with Teenagers?
Italy has complex rules for travel insurance, based on your nationality. We have a travel insurance guide that looks into this in detail, however, we always recommend that you take out travel insurance when traveling to Italy with teens.
FAQs about Visiting Rome with Teenagers
How many days in Rome with a teenager is enough?
Trips of 3 to 5 days give you plenty of time to see all the major attractions, but there is so much to see and do in and around Rome that you can spend weeks in the city and still have new things to try every day.
Is Rome a good place to take teenagers?
Yes! It is a fantastic place to visit for all, with a variety of interesting activities that everyone will love.
How many days in Rome is sufficient with teens?
A 3 or 5 day trip lets you cover the main attractions, but you can spend as long as you want in Rome and still find new things to see and do.
What is the cheapest time to go to Rome with teenagers?
During spring and at the end of summer tend to be less crowded, with hotels having their cheapest rates at these times. Christmas, July and August tend to be the most expensive.
Is Rome worth visiting with teens?
Yes, with a blend of history, beautiful scenery and activities, there is something for everyone in Rome.
A trip to Rome with teenagers is a great option for any vacation. If you have been before, it is a chance to see the wonders of Rome through new eyes, if it is new to you as well, you get to share the experience of discovering everything Rome has to offer together.