Rome In Winter Weather: Complete Guide & Useful Travel Tips
---
If you are considering visiting Rome in winter over another season you will be well rewarded! Fewer summer crowds, cruises, and tour groups mean the city is less busy than usual (although don't expect it all to yourself).
Crisp winter mornings with bright blue sky, a mulled wine in the evening, and indoor attractions such as opera, theater, or museums mean you can still pack a full itinerary in, even if the weather turns bad.
Let's explore the advantages of a winter time break in Rome!
How Cold Does It Get In Rome During Winter?
Soaring summer temperatures in Rome can hit over 35 degrees Celsius – that's often an uncomfortable temperature for exploring attractions like the Roman Forum or the Colosseum.
In winter, you can expect much cooler temperatures, but nothing below freezing. With a medium jacket, you can explore the outdoor attractions during the day with ease.
Expect highs of around 12°C (53°F and nothing lower than 4°C (39°F in January or February. Depending on which month you pick you will likely get a variation in winter temperature in Rome.
Explore our Rome in February guide, or our Rome in November blog to get a feel for the extremes.
Let's Find Out What Is Winter is Like In Rome
Generally, you can expect the weather to be a bit changeable. It will likely rain every couple of days, it may be overcast, but it is very unlikely to snow!
Aside from Christmas, New Year, and a couple of catholic holidays, you will be able to take advantage of a much slower pace.
This means that you will be able to secure tickets for big attractions such as the Villa Borghese without booking over a week in advance.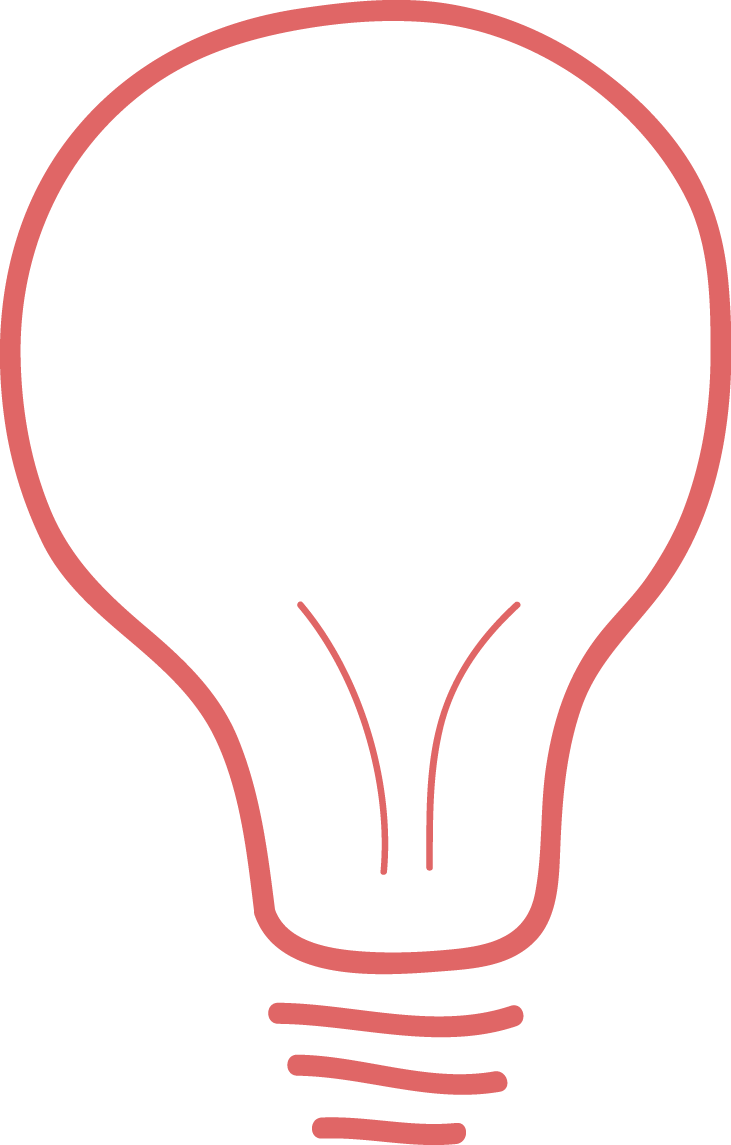 Tip – You'll be able to head over to the Vatican on short notice – and even be lucky enough to get a SEAT in the Sistine Chapel – something you definitely will not be able to do in summer!
The atmosphere is different in Rome during winter – the long hours of sitting outside in a piazza with a drink are exchanged for cozy restaurants and indoor shows.
The light at sunset looks different – but is equally as spectacular, and the Christmas lights make for beautiful photo opportunities.
Want Free Guide of Rome on Your Mobile?
Will You Enjoy Low Season When Visiting Rome In Winter?
We think it is fair to say YES! Visit Rome in Winter!
Whilst the atmosphere is different, Rome is no less enjoyable than in other seasons. The lighter crowds alone make this time of year perfect for visiting with kids or those with reduced mobility.
You'll have time to explore a bit more, waiters and tour guides have a bit of breathing room to spend more time on you, and hotels are less crowded and slightly cheaper.
What's not to love about Rome in Winter?! And that's before we add on things like shopping (winter sales) and local winter cuisine (artichokes!!!!)
Create Your "Trip to Rome in Winter" Budget
Hotels will certainly be cheaper in Rome in winter – but you may need to spend more time arranging things to do indoors, and using transport instead of walking – which can also cost a bit.
To control your Rome in Winter budget we would recommend exploring a city pass. There are a couple available – check out our Rome City Passes comparison – and they can really help you control what attractions you see.
It means your sightseeing (and local transport) budget is locked before you even arrive. Then, secure a hotel for around €100 a night and you just need to worry about food and maybe a couple of shows in the evening.
A 72-hour Roma pass for example costs just €55 and includes your transport as well as access to 2 attractions. Here is an example of a weekend trip budget using this model.
For spending a winter weekend in Rome you need:
Roma Pass 2 hours – €55 (choose from Roman Forum, Borghese Gallery, Colosseum, Capitoline Museum)
Transport – included free in the Roma pass
Hotel – €100 a night for a mid range hotel
Food – €60 a day to allow for a nice meal each evening with wine and a light lunch
What To Wear & Pack For Rome In Winter?
If you have checked out some of our Rome by month guides – such as Rome in December – you will learn that layering is key.
You need to be prepared for cold, wet, warm, snow – all types of weather! If the sun comes out during the day, you'll be boiling in a thick winter jacket. If it rains, you'll get soaked.
Bring a flexible wardrobe including:
warm jumper that you can layer up or down
a waterproof jacket – one of those fold up pocket ones is good
walking boots that don't slip on old wet cobbles
hat and gloves
fold up umbrella
something nice to wear if you intend to spend the evening at a show, opera or a nice restaurant
What To Do In Rome In Winter
Let's plan what to do in Rome in winter – you'll need to make a list of potential indoor and outdoor attractions to cover all weather eventualities.
7 Things to Do and See Indoors in Rome in Winter
Borghese Galleries – a stunning collection of art collected over time by the Borghese family, this is one of Rome's most popular attractions. You have to book tickets in advance – note that some Rome city passes also include access.
The Vatican City – OK, so it's technically not in Rome – but if you are in Rome in winter you absolutely need to take advantage of shorter queues and more space for taking photos at this extensive collection of museums!
Palazzo Barberini – another great art collection located in an old villa a couple of streets away from the Spanish steps.
Take in an opera show! What better way to celebrate being in Italy than watching an Italian opera!
Modern art – Rome doesn't have to be all about its ancient past! Check out the Maxxi Modern Art museum to get a flavor for 20th century art and beyond.
7 Things to Do and See Outdoors in Rome in Winter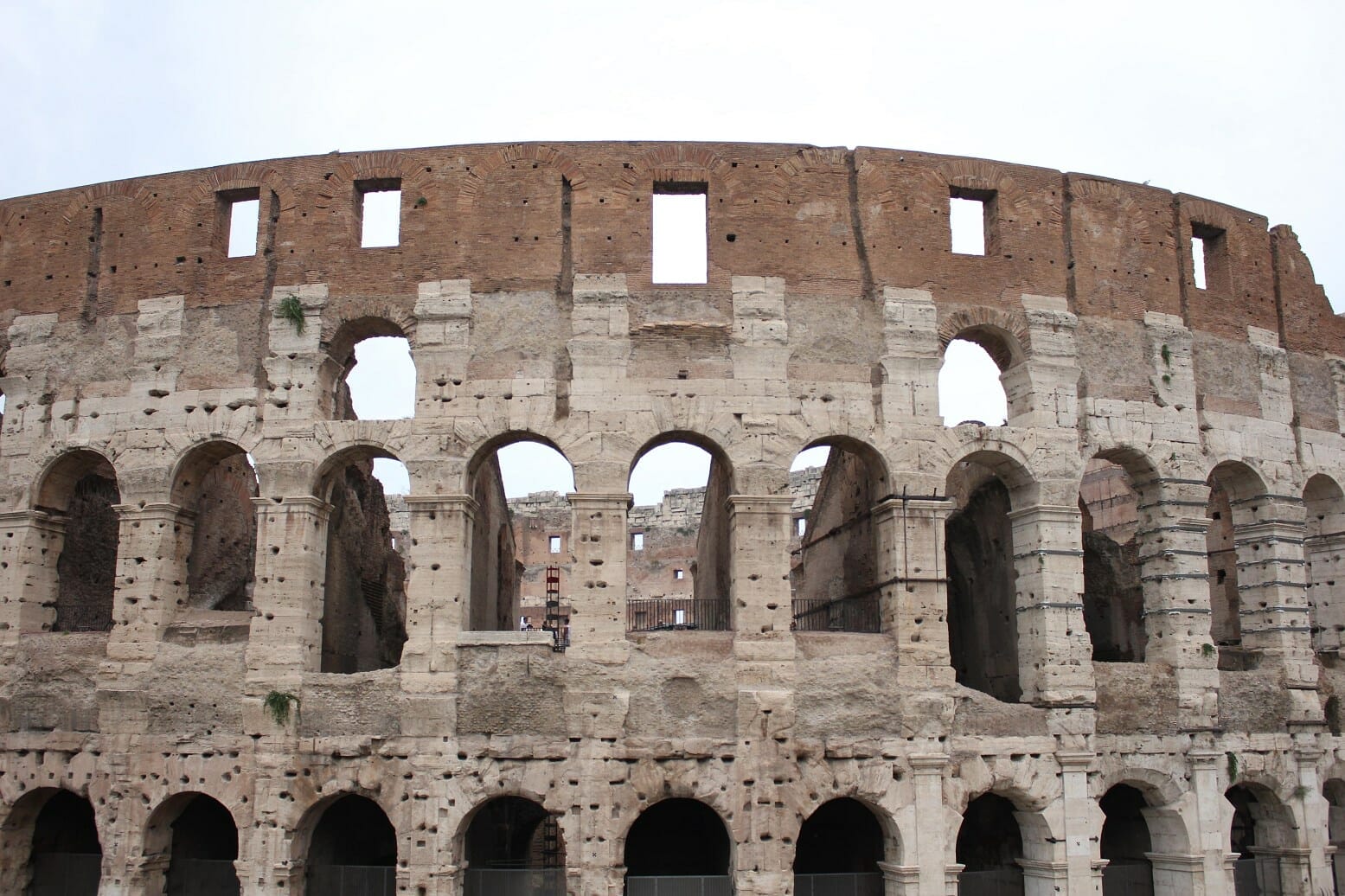 Explore the Colosseum – it's one of Rome's top attractions – and in the winter there will be less crowds and more space to enjoy. Plus you won't be baking alive under a hot summer sun!
Next, check out the Roman Forum – tickets are available in combination with the Colosseum. This site is teeming with ancient Roman attractions..
Explore the grounds of the Villa Borghese after a trip to the museum.
St Peter's Square at the Vatican is an awesome spot for taking photographs – combine it with an indoor tour of the Vatican Museums.
Places to Visit With Kids
Keep the little ones entertained in the winter too with these great activities:
Explora Kids Museum – the perfect option for a wet or windy day, this will keep the kiddies entertained for hours.
In December, you can take the kids ice skating!
Our Top Reasons To Visit Rome In Winter
Shorter queues – it is still busy at key attractions such as the Colosseum and the Vatican, but it is definitely less crowded.
Flights to Rome will be significantly cheaper in the off season! Check out Skyscanner for the best deals.
Better hotel options – it's easier to get availability in better locations – and at better prices!
Ice Skating – in December and January you can ice skate at certain locations around town. Head to Castel Sant'Angelo or the Parco della Musica or the best rinks.
Enjoy winter seasonal food – hot chocolate with cakes, Trapizzino street food and fried artichokes.
From December the 8th through to the middle of January the Christmas lights will be on! Rome takes on a magical hue.
3 Most Common Reasons People Avoid Visiting Rome In Winter
Weather

– many are put off by the idea of bad weather in any holiday destination, but particularly in Rome where a lot of the attractions are outdoors.
Cafe culture

– cafe culture is such a key part of what many imagine Rome to be – sitting in a piazza late into the evening, people watching, drinking an Aperol – it's easy to think that you won't get the same experience on a dark, cold and winter night.
The vibe

– a lot of the vibe in Rome comes from its balmy summer nights, clinking cutlery on terraces late into the evening, music and the buzz from the street. Rome certainly has a different vibe in winter. But that's not to say it's not as enchanting!
Best Day Trips From Rome In Winter
Pompei! In the summer the heat of this attraction makes it a huge effort to explore. Visiting Pompeii in the winter means you can explore at leisure and really take it all in.
Naples – A trip to Naples in the winter months is also well worth it – and the temperatures are usually good enough to enjoy a little outdoor life.
Try This Food When Visiting Rome In Winter
Pasta e ceci – a delicious dish of pasta and chickpeas will keep you warm on a winter's night.
And of course, a traditional Roman carbonara always hits the spot!
Top Hotels At Reasonable Prices You Can Book Today
In winter you want to make sure you get a hotel with good indoor facilities – a bar, a gym and even better an indoor pool – will give you a place to spend cold winter nights.
Here are a couple of great examples:
Hotel Barocco – RIght on Piazza Barberini the Barocco offers an amazing winter vibe over the Christmas season – the tree and little local touches make this an extra special place to stay.
Frequently Asked Questions

Do the fountains in Rome run in the winter?
Yes they do - they run all year round, and will be less crowded!
Does it snow in Rome in winter?
It is not unheard of to have snow in winter, but it's certainly not very common.
Is it worth visiting Rome in winter?
Our view - yes! Plan properly and Rome can be even more rewarding than in summer.
Do I need a winter coat for Rome in winter?
Yes you do - a mid thickness one so you can layer up and down with ease to respond to the changeable winter weather in Rome.
When is winter in Rome Italy?
Winter starts November right through to the end of February.
Rome in winter is fabulous!
Checking out this city when it is less crowded will give you more opportunities to explore – and quality time with the main attractions!
Now, work out which Rome City Pass you want to pick to help you keep track of your budget.