All about Jewish Ghetto Rome: History, Restaurants & Hotels
---
The Jewish Ghetto in Rome was established in 1555 in Rione XI – Sant'Angelo. There was a very long established presence of Jews in Rome, dating to before Christ. In 1555, Pope Paul IV issued a Papal degree, essentially stripping the Jewish community of many of their rights.
Overnight, Jews lost their religious and economic freedoms, and were confined to the ghetto. Certain employment was restricted to them.
The gates were locked at night, and both men and women had to wear humiliating yellow hats or kerchiefs to identify their Jewishness when outside of the ghetto.
The decree, which also eventually extended to other Roman towns, was only abolished after the creation of Italy in 1882.
Attractions & Things to do in Jewish Ghetto Rome
Nowadays, the area is open to visitors, and there are several interesting things to do. Here is a list of the best. Of course, we also recommend wandering the streets, soaking up the atmosphere, and watching the goings on!
The Jewish Ghetto Rome Synagogue
After the requirement of ghettoization was removed, the Italian authorities demolished the ghetto synagogue. Completed in 1904 this is a grand building, and was designed by a Jewish community celebrating their new Italian citizenship. The building features beautiful wooden doors and a grand dome.
As part of this visit, make sure to check out the fabulous Jewish Museum Rome. Wonderful collections, reconstructions and history.
You will need a prior reservation, and have to take one of the synagogue guides.
Tickets cost €11 for adults, and are free for children under 10
Visiting hours: Sunday-Friday: 10.00am – 5.00pm
You should consider a 2-hours walking tour with a local guide which also include:
Entrance to the Jewish Museum
Entrance to The Great Synagogue
Jewish Ghetto Rome Shopping
A place where boutiques can be uncovered as you wander the cobbled streets. From amazing fabric Roman shops such as Fatucci Tessuti, to a Rome Jewish Ghetto Bakery such as Il Boccione, the Jewish Ghetto is a treasure trove of interesting finds.
Grab some photos of some amazing iconic structure
Teatro di Marcello, a mini colosseum, where locals have built apartments atop of the walls!
Fontana delle Tartarughe – this 16th century Turtle fountain in Piazza Mattei is worth a picture
Portico di Ottavia, the triumphal arch dating to 146 BC
The Jewish Ghetto Rome food scene here is well known, so much so that we've featured a separate section about it below.
Take a closer look at Free guide of Rome on your mobile
How to Plan your Rome Jewish ghetto Tour
A lot of the beauty of this area can just unfold in front of you at your own pace. However, despite its peaceful settings, there is a dark history beneath the surface.
In order to uncover it properly, we would recommend a guided tour. Here are a couple of options to help you plan.
Self-guided walking tour Jewish Ghetto Rome
If you like to maintain some independence, we have a great recommendation for you. Check out GPS My City, and download the app for either Android or Apple. You will be able to listen to the highlights of not only the Jewish Quarter, but also other sights in Rome too. You can also download Jewish ghetto Rome walking tour maps online.
The Jewish Ghetto Walking Tour Rome
Follow your guide through the Jewish-Roman community history here. This 2-hours walk include a visit to the Jewish Museum and the Great Synagogue as well.
On a budget? Check out also check a Free Tour Rome. Amongst several free tours offered across Rome, there is a specific free tour of the ghetto. It comes highly rated on TripAdvisor too. Simply book through the handy website.
Prefer a private guide or the company of a group tour? You can pay as little as €10 as part of a large group tour, up to about €230 for completely private and exclusive 3,5-hour sessions. Take a look and book here now!
The food in the Jewish Quarter Rome is famous! There are even walking tours dedicated to food in the area. These we think are well worth the experience.
Here are the ones we highly recommend:
Jewish Quarter Food Tours
The Jewish Ghetto & Campo de Fiori by Night Food Tour
The 2-hours tour with a food expert guide and limited to 15 people includes:
Visit to Campo de' Fiori Square
Many food tastings
Wine, beer and soft drinks
Walking tour
You can book online here.
The Food Tour of Roman Neighborhoods
This one will take you through many Roman areas and their special food… Yummy! The 3,5-hours walking tour includes sooo many food tastings.
Check all the details and highlights here.
You must try to eat the artichokes during the visit – everyone knows about them! Or find out about the best restaurants in Jewish Ghetto Rome here!
Best Jewish Ghetto Rome Restaurants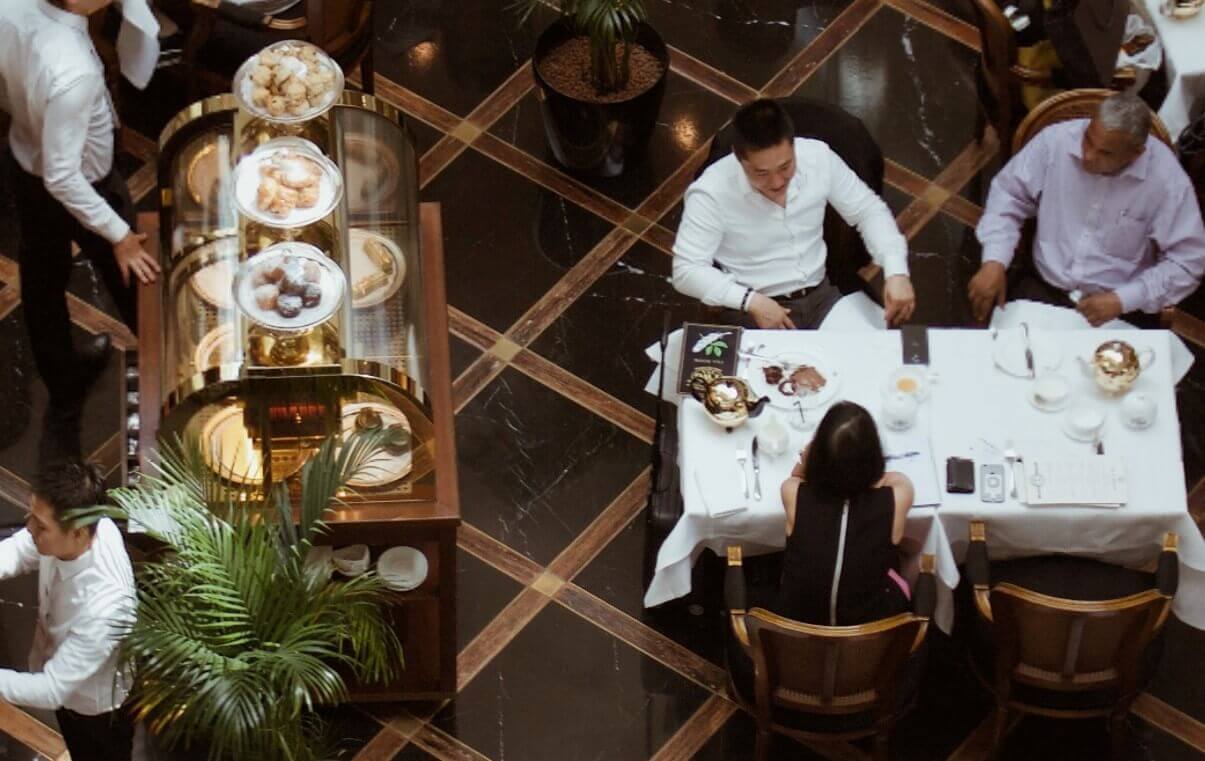 One of the most famous Italian Jewish restaurants, the family state they are the best at preserving the traditional methods of cooking.
It is here that you can sample the traditional twice fried artichokes when they are in season in spring!
Expect to pay over €20 per head
Closed Tuesdays
Located on the Via Del Portico d'Ottavia
A restaurant famous for its amazing service, serving regional and national specialities.
Open Monday to Sunday
Located on Piazza Mattei, 16
Famous Rome Jewish Ghetto Bakery
This little bakery makes an amazing dessert called Pizze – made with dried fruits. In the mornings, you can see queues outside. The smell will draw you in. It is simply fabulous!
Located on Via del Portico d'Ottavia, 1
Jewish Ghetto Rome Map & Location
You will find the Jewish Ghetto between Venice square and the river Tiber. It is also easy to drop in and cross the streets in about 30 minutes max just to get a flavour.
Get your bearings around the area by using our trusty map below.
How to get to Jewish Ghetto Rome
One of the best ways is to take bus line number 70 from Rome Termini and alight at Largo Torre Argentina. From there, it is about an eight-minute walk to the area.
You can also check our guide on Rome public transport here.
Nicest Jewish Ghetto Rome Hotels
There are so many great hotels around the Jewish Ghetto. Check out some of our favourites below. These two are specially selected due to their close proximity to the Synagogue and other attractions.
This stunning hotel is located just 50m from the synagogue and features stylish interior, as well as parquet floor and free Wi-Fi. A delicious buffet breakfast including eggs and bacon is served in the mornings.
Another great option a stone's throw away from the synagogue. Chapter Roma offers fabulous décor right near the Trastevere area, perfect for those who love nightlife. Free wifi is included in the price.

Where is the Jewish ghetto Rome location?
You will find this area between Venice Square and the River Tiber. Focal points include the Portico di Ottavia and the Piazza Mattei, and of course the beautiful synagogue.
Is the Jewish Synagogue Rome in the Ghetto?
Yes. The current grand synagogue replaces the original ghetto construction. From its location, it looks over the ghetto area. You can also see some pretty nice views from up high. The original was demolished soon after the Italian republic was formed. The design incorporates beautiful Assyrian, Babylonian and Egyptian styles.
What is the Jewish Ghetto in Rome?
An area in Rome to which Jewish residents of Rome were confined between 1555 and the fall of Rome / creation of the Italian state.
Which Municipio is the Jewish ghetto in Rome?
Located in the 11th district, the Rione Sant'Angelo district is home to the amazing Jewish ghetto! Check it out during your trip to Rome.
Many tourists miss this amazing area of Rome. But there are so many historical gems hidden within its walls.
If you do not have time amongst the more traditional sights such as the Colosseum or the Roman Forum, at least spend ten minutes walking the streets.
For more ideas on how to spend your time in Rome, check out our guide to the best things to do.