Does It Snow In Italy Rome, Florence, Venice & More
---
Does it snow in Italy? Well, the answer is a very boring "that depends".
You are probably better off asking the question "does it snow in northern Italy?" – then the answer gets a resounding yes!
Let's check on the whens and wheres of the white stuff!
How Often Does It Snow in Italy in Winter?
Does Italy get snow in January? Does it snow in Italy in December?
Well, yes, it does. However the spread of the snowfall is usually very region specific, and just how often it snows will depend on the location.
However the northern regions of the country – which are very mountainous – will experience snowfall at least in December and January.
It's fairly certain to snow up there. However, if you expect to see snow in cities like Rome or Naples, then that is for sure a very rare occurrence.
Anywhere north of Milan however is generally the area in which you will get white outs, and of course you will find many of the Italian ski areas there.
Cities like Milan, Bologna or Turin are lucky enough to see snow from December right through to March on a good year.
What to Wear & Packing List for Winter in Italy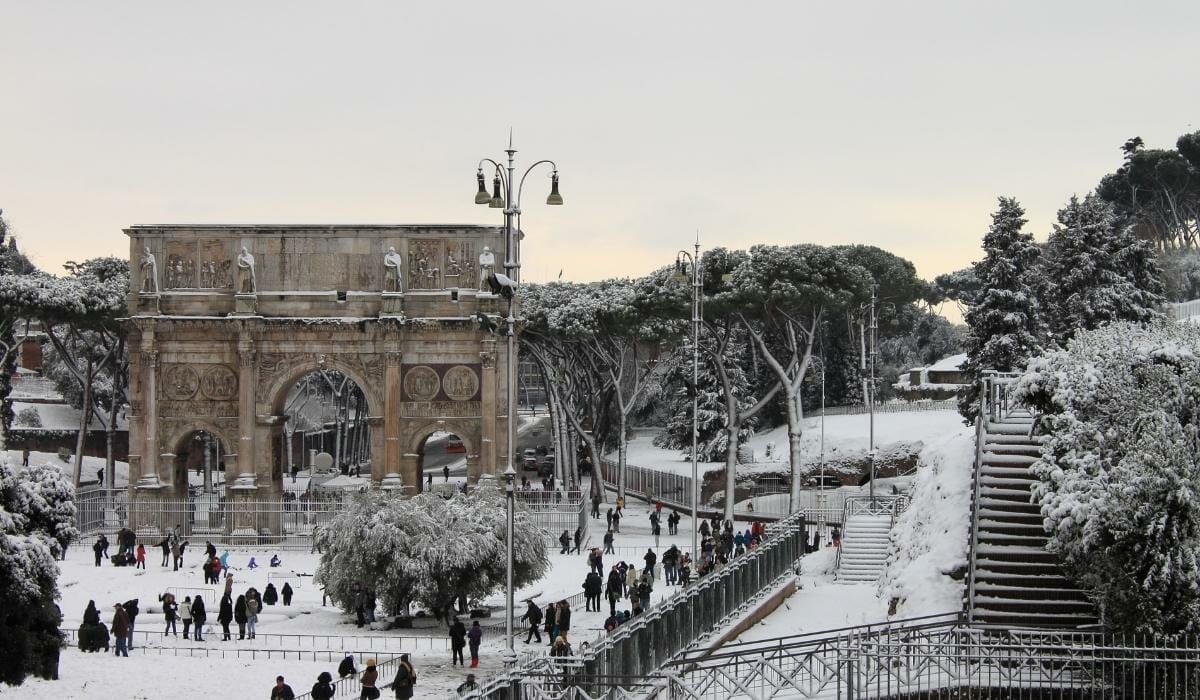 Your winter packing list for Italy needs to be tailored to whatever region you are visiting. In the south of Italy for example, winters tend to be mild and wet.
Whilst it is not unheard of for snow to fall in Rome or even further south, it is unlikely. Temperatures are around 10 degrees celsius on average, and the skies are likely to be gray.
So, your packing list for the south of Italy in winter needs to include good, non-slip walking shoes (those old streets get slippy when wet!) a raincoat, and an umbrella.
If however, you are heading north – Milan for example, or a ski resort, you will definitely need winter gear. Hats, gloves, scarves, and warm boots will be a basic necessity up there.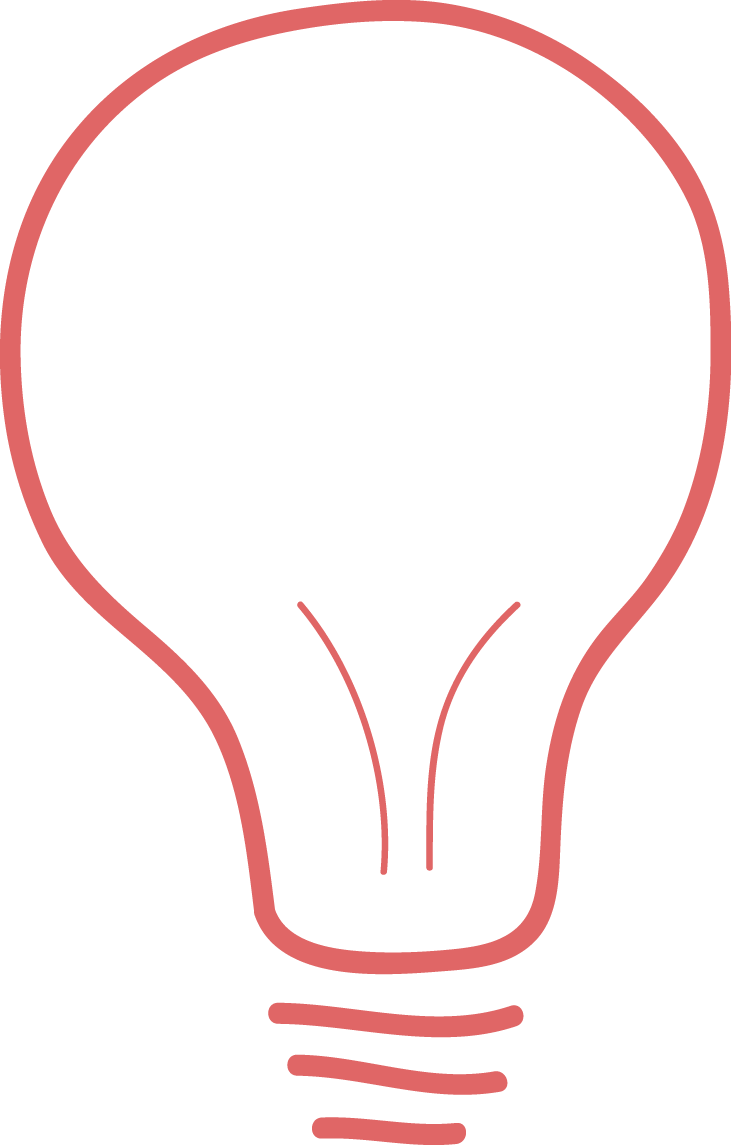 Tip – Temperatures frequently hover around zero, so wrap up warm! You will also want good boots that reduce slip in case of ice or snow.
And of course, if you are heading up into the mountains you will need proper ski clothing.
Perfect for Travelers – Free Guide of Rome on Your Mobile
Most Amazing Places to Visit In Italy If You Like Snow
Italy has three mountain ranges:
The Alps in the north
The Dolomites in the northeast
And the Apennines, which run down the middle of the country.
Let's check out some of the best spots in these areas for visiting if you like snow.
During winter this little city looks so beautiful you may actually think it is fake!
At over 1000 years old, Cortina d'Ampezzo is found right bang in the middle of the Dolomites, with views of Marmolada, the highest mountain. (It is also known as the Queen of the Dolomites).
With a thriving apres-ski scene, boutiques, restaurants and comfortable hotels, this is the winter destination of choice in northern Italy.
Expect chocolate-box scenery, local hotels with views of the alps, and a buzzing winter vibe.
High Modenese Apennines Regional Park
This beautiful park is a favorite spot to visit for many, even in the summer month. For snow seekers, it is a winter wonderland! It is here that you will find the Cimone Ski Resort.
The largest of its kind in the Emilia-Romagna region, it is spread over Mount Cimone and Mount Cimoncino, both of which are over 2000 meters. With stunning views and a modern and well-equipped resort, what's not to love.
Gran Paradiso National Park
Located in the west Italian Alps, the Gran Paradiso National Park is a wonderful place to visit throughout the year. In the winter, it is a natural sport lovers paradise.
Off piste skiing or snow-shoeing are popular here amongst a less commercial environment compared to the bigger resorts.
The Valle d'Aosta region is particularly interesting due to its unique language, cuisine and customs given the proximity to France. 'Coupled with the wonderful winter scenery it is a great place to explore.
Where Does It Snow In Italy at Christmas
Apart from in the above-mentioned mountain ranges, a white Christmas might be a miracle, depending on where you are in Italy.
Cities like Milan or Turin often see snowfall, and it has not been unheard of at lower elevations in places like Venice. As you head further south temperatures rise, with central Italy seeing temperatures of around 5 degrees celsius over Christmas.
In the south, Christmas day is likely to be as warm as 13 degrees C or even more. Having said that however, if you have checked out some of our guides on Rome, you may remember the story of Our Lady of The Snows.
This is a legend that a church was built on a spot in Rome upon which it snowed – in AUGUST! Check out this interesting tale here.
Does Italy Get Snow? Where In Italy Does It Snow & What To Expect
Northern towns and cities, such as Milan, Turin, Bolzano see frequent snowfall. Turin is known as the snowiest, being close to many ski resorts.
Winters in Milan too are cold, usually dipping below freezing in December and January, so snow is not that unusual here either.
In Bolzano, it can sometimes snow, but actually, the area receives very little rain or precipitation, but it can snow here too on occasion.
Cities along the western seaboard of Italy – such as Rome or Naples – experience the least snow in the country, as do the islands Sicily and Sardinia.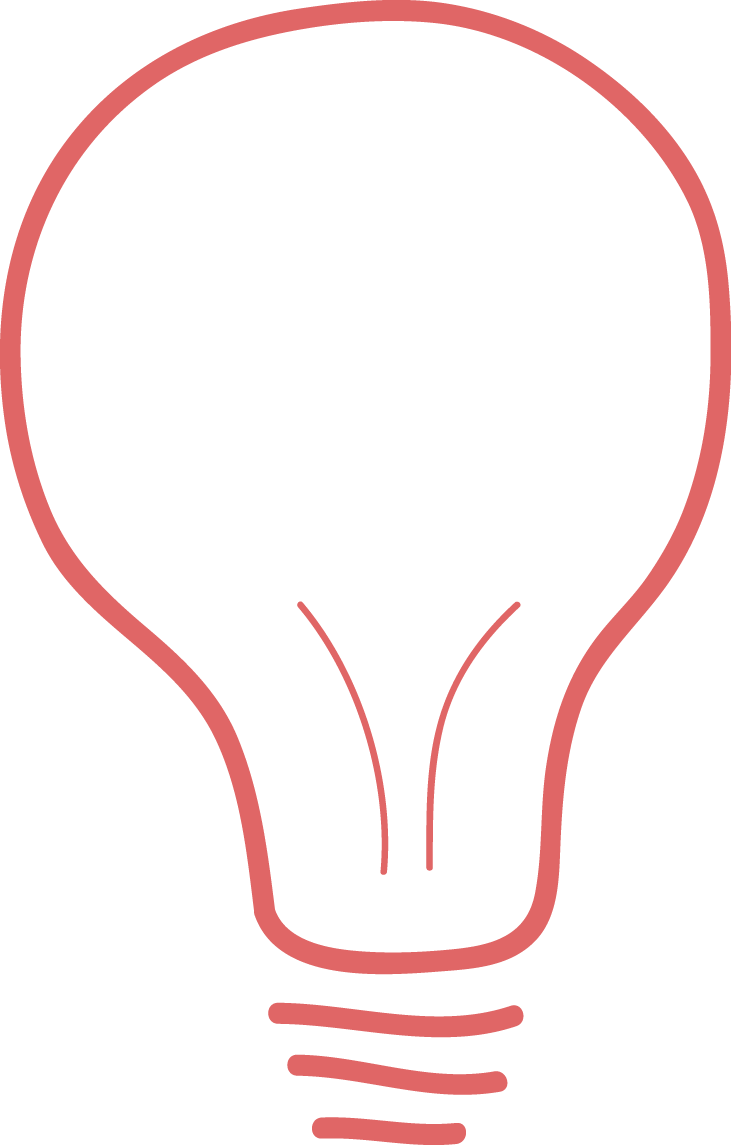 Tip – To get a better idea on snowfall throughout Italy, check out this snowfall map here!
How Often Does It Snow In Italy Alpine Region?
Snow will definitely fall in December and January up here, and perhaps in the surrounding months as well.
The ski seasons usually last from late autumn through to the end of April, depending on snow coverage. Sometimes resorts like Cervinia can go on into May.
And you may not know it but you can actually ski in Italy all year round, however in the spring and summer month this is done on glacier resorts.
Does It Snow In Florence Italy?
With mild winters and temperatures that rarely drop below freezing, snowfall in Florence is very rare. Even if snow falls, it is quite unlikely to lie on the ground.
However, it has been known to happen once every few years, so if you are in Florence in winter you may just be lucky enough to experience it.
Does It Snow In Rome Italy?
When it snowed in Rome in the winter 2012 it had been 30 years since the white stuff had graced the roofs of the Eternal City.
When it fell again in 2018 the whole area was almost at a standstill as public transport just didn't know how to cope with the unexpected diludge.
Generally speaking, however, snowfall is super rare in Rome. To understand more about the weather in Rome in December check out our detailed guide.
Does It Snow In Venice Italy?
When the 2018 snowfall hit Venice, the event was so spectacular that it made the foreign press reports.
With temperatures in March (when the snow came) usually hanging at around 5 degrees celsius, it's extremely unusual to see snow in spring.
December is likely to be more damp than snowy – if it is going to snow it will likely be in January or February.
Does It Snow In Aviano, Italy?
Located up in the north East of Italy, snowfall does occur in Aviano, Italy.
Snow reports from around the ski resorts in the area show that late October and early November are actually the best months during which to ski in Aviano.
Does It Snow In Genoa Italy?
Despite being on the west coast, snowfall in Genoa is something that is not unheard of. It is rare, but cold air from the mountains can push snowfall towards the city.
Don't count on it though. The temperature will not usually get below freezing in the area, and if it does it is because of the mountain airflow. Still, it is in theory possible to see snow in Genoa.
Does It Snow In Milan Italy?
Snowfall in Milan happens often but it is not likely to be deep or lie. It will quickly turn to slush as it melts away in the busy streets.
Don't worry however, the location in the Alps means that you can go ahead and head up into the surrounding mountains if you want your snow fix when in Milan.
Does It Snow In Bologna Italy?
Bologna is much further south than Milan but due to its location it will likely get snow more than once a year. And unlike in Milan, the snow can be really heavy.
It usually lies around 25 to 30 centimeters in depth, sometimes even more. If you want a snowy winter city, Bologna may be a good idea to visit!
Does It Snow In Perugia Italy?
It rarely drops below freezing in Perugia so snowfall does happen, but not that often.
When it does fall, it is usually due to the Tramontana, the north wind, which brings cool air from the mountains. During these episodes, snowfall can get to around 20 or 30 centimeters in depth.
Does It Snow In Umbria, Italy?
Average weather data for Umbria, Italy shows that it is likely to snow on up to 6 days a year.
This is spread from November through to February, with February alone experiencing 3 days of snow. If you are trying to catch the white stuff, then make sure you visit after Christmas rather than before.
Does It Snow In Abruzzo Italy?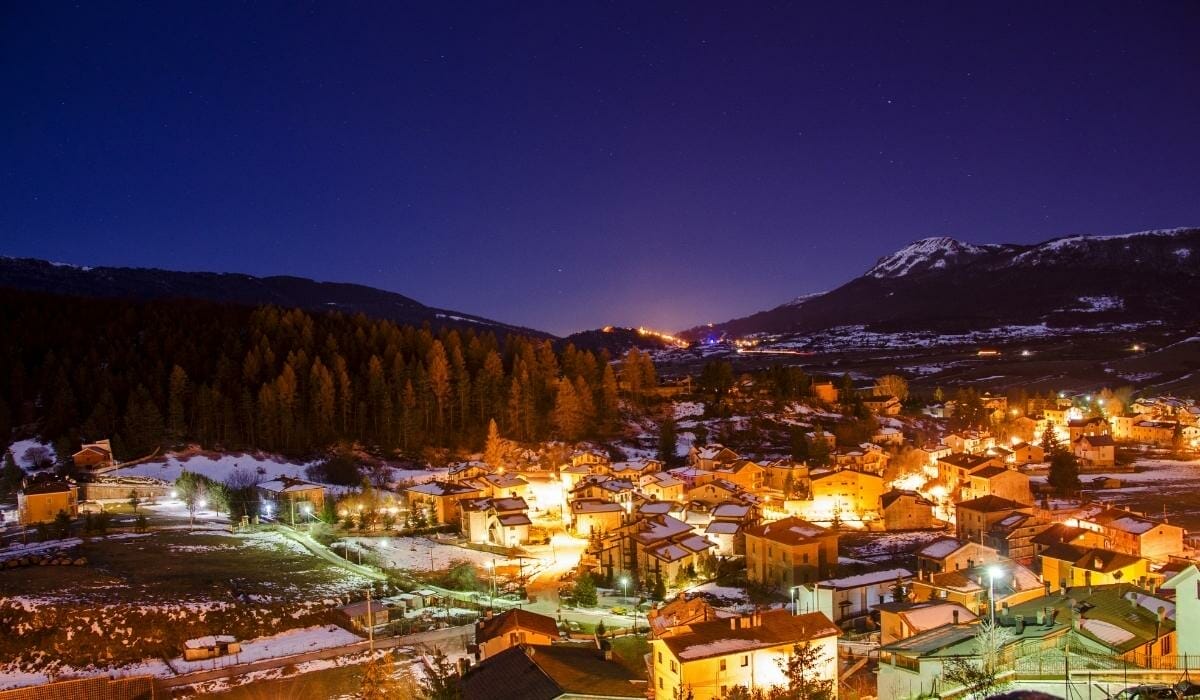 If you are looking for snow when visiting Rome, then perhaps this is a good bet.
The Abruzzo mountain region receives abundant snowfall – up to 40 days a year at altitudes of 3200 feet, rising as you climb.
The best part? It is just 50 miles from Rome, so totally doable.
Does It Snow In Calabria, Italy?
The Calabria region is classified as a Mediterranean climate, so snowfall isn't exactly frequent.
Temperatures of freezing are very rare, snowfall even rarer. It can in theory happen, moreso on the higher points of the city.
Does It Snow In Lucca, Italy?
With a warm climate and mild winters, snow doesn't fall often in Lucca Italy. When it does, it is a newsworthy event.
Between 1991 and 2010 snow did not fall at all, so if you are lucky enough to be there when it does, make sure you take a picture!
Does It Snow In Molise, Italy?
From December through to March you can expect some snowfall in Molise.
For the best chance of snow, try to visit in January or February, which sees snowfall of over 2 inches. Enjoy it if you see it!
Does It Snow In Naples Italy?
It does snow in Naples, Italy, but don't count on it. Snowfall can come every few years and may not last long.
You may however see snow during the winter if you look towards the top of Mount Vesuvius in the distance!
Does it Snow in Pisa, Italy?
It rarely drops below freezing in Pisa, and as it is on the coast snowfall is pretty rare too. Even the coldest months of January and February hover at around 3 degrees.
If it does snow – which can happen every few years – it is usually due to the tramontana wind bringing cold air from the mountains in the north.
Does It Snow In Sicily Italy?
Freezing temperatures and snowfall are very rare in Sicily, so don't pack your snowboots just yet.
Once or twice a decade, snow may touch the rooftops in Palermo or Messina, which are both on the north of the island.
If you are visiting the south side, it is pretty much 100% likely to not snow!
Does It Snow In Southern Italy?
It is almost unheard of to have snow in southern Italy.
Winter temperatures are often extremely mild, mainly averaging over 10 degrees celsius, so don't count on seeing any white stuff when down the south end of the boot.
Does It Snow In Turin Italy?
January sees the most snowfall in Turin but if you want guaranteed snow you will need to head out of the city and into the surrounding ski resorts which see coverage right through winter into early spring.
Does It Snow In Tuscany Italy?
In the cities and towns it is not really likely to snow, but there are several higher peak options you can try if you want to get a winter experience.
The Abetone ski resort is probably the best known, but you can also hike up Monte Amiata.
Does It Snow In Verona, Italy?
Located in the north of Italy, Verona does indeed experience snow in winter.
Don't expect a thick covering however a light frosting is quite common. Pack some good winter boots if exploring the city to keep yourself from slipping.
Does It Snow In Vicenza Italy?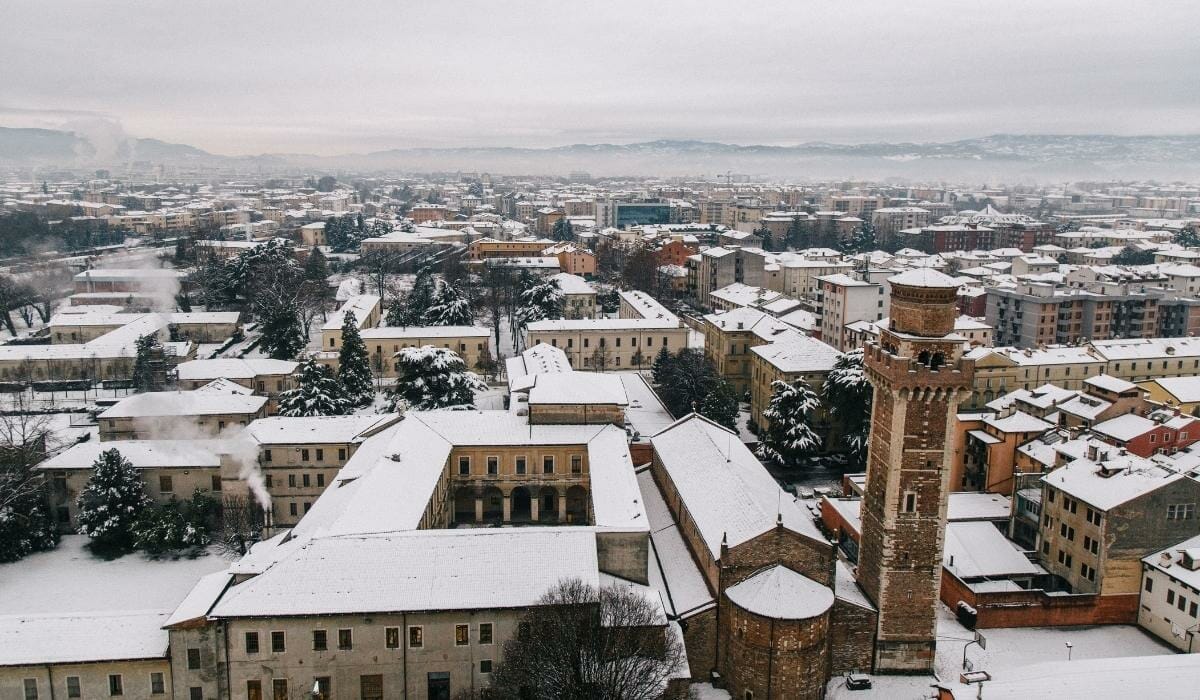 The Veneto region boasts many ski resorts and a decent snow coverage in the mountains.
You can check out the snow reports online at the resorts on each of your trips before making the journey.
Frequently Asked Questions
Does it ever snow in Italy?
Yes - Italy boasts 3 mountain ranges with enough snow for a great skiing experience.
Does it snow in Italy in February?
Yes, especially in the north, snow will fall probably the most in February.
Does it snow in Italy in November?
Snowfall can be expected in November in the mountain ranges.
Where does it snow the most in Italy?
You can expect the most snow in Italy during the ski season in the Italian Alps, the Dolomites and the Apennines.
How much snow does Rome get?
Not a lot. If you want a snow fix when in Rome then head out of the city to the Abruzzo region.
Italy isn't all about the southern beaches and hot summers. You can get a great snow experience in the north too!
Let us know if you were lucky enough to see snowfall in one of Italy's major cities this winter.