Facts about Rome: 5 things to know before visiting Rome
Rome is one of the most visited cities in the world for many reasons. There are the architecture and history of ancient Rome, the Italian flair and food, and the art – to mention but a few facts about Rome.
Because of the thousands of tourists flocking to Rome's attractions at any given time, it's a good idea to plan well for your trip. There are some important things to know before you visit Rome. Like how to save time by skipping the lines at popular attractions. Or what things to avoid in Rome.
A mobile guide to plan your trip to Rome
5 things to know before visiting Rome
1.     You'll be blown away by the architecture and history
A walk around Rome reveals some of the best and most impressive examples of different architectural styles through the ages. The ancient Roman architects were innovative and at the forefront of the development of classical architecture. We have them to thank for the dome, the arch, and the vault.
Some of the best examples of ancient Roman architecture are:
The massive stone amphitheatre dating to the 1st century AD is also Italy's most-visited monument.
A collection of ruins, from temples to government buildings, in what used to be the heart of ancient Rome.
The best-preserved building of ancient Rome. Built as a temple and later becoming a church, the Pantheon still has the biggest unreinforced concrete dome in the world.
Rome's fortress on the bank of the Tiber River, also known as the Mausoleum of Hadrian.
Roman Baroque architecture is especially evident in some of the city's most beautiful squares, including Piazza Navona, as well as the famous Trevi Fountain.
For Renaissance architecture, look no further than the majestic St Peter's Basilica.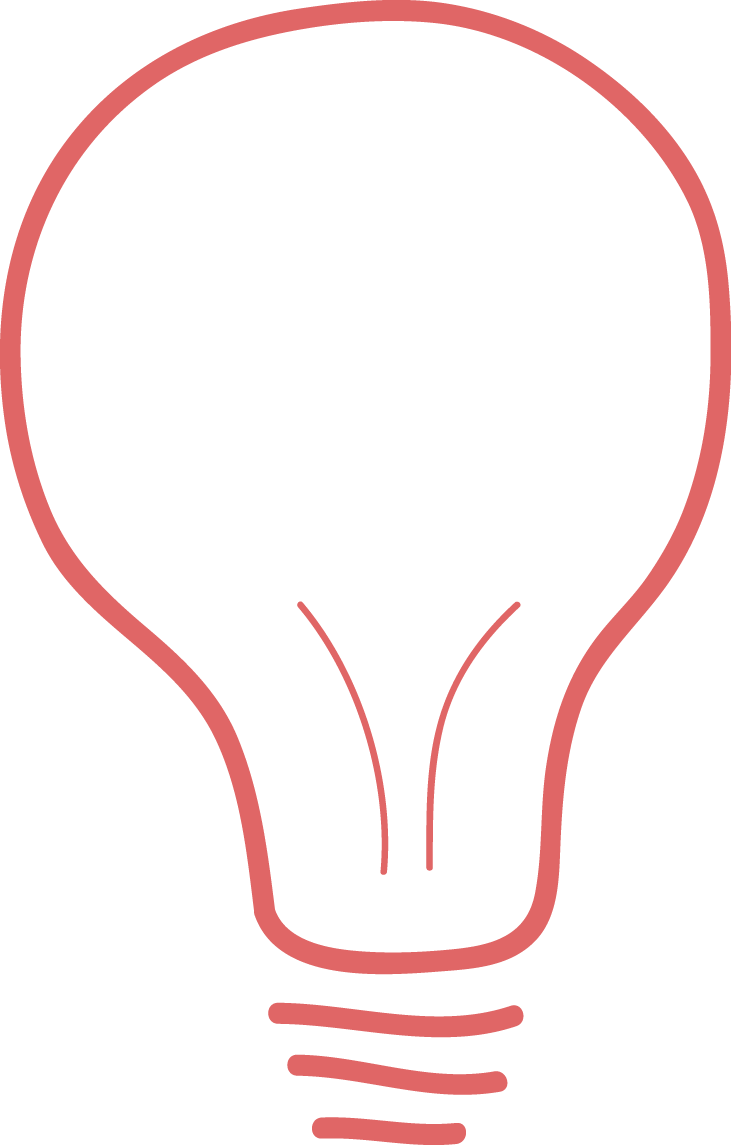 Tip: One of the most useful things to know before you visit Rome is to find out how busy the city is likely to be on your dates. When planning to visit the major architectural sites during summer or on religious holidays it's best to buy skip-the-line tickets in advance to avoid queueing for hours.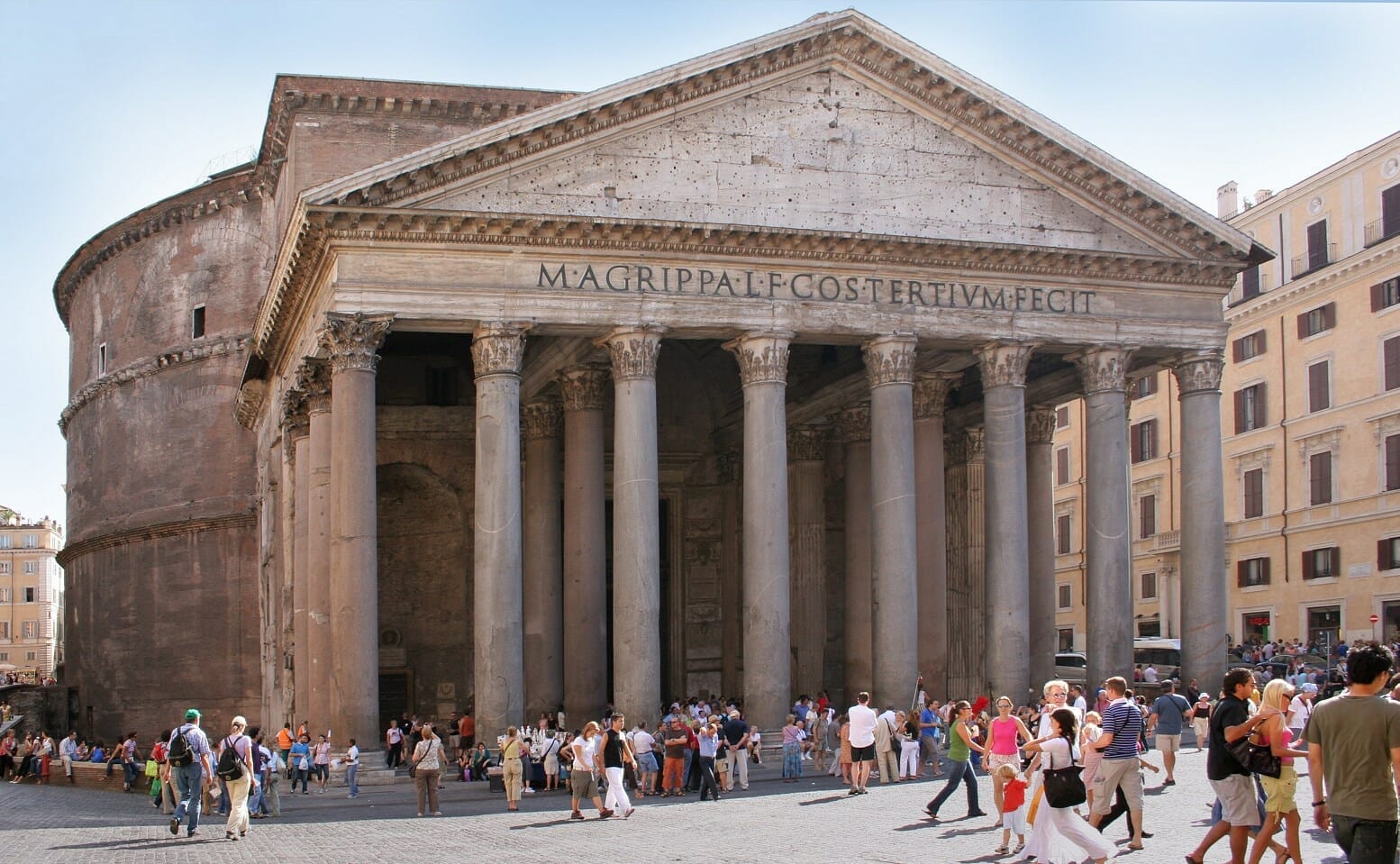 While famous landmarks like the Colosseum and Trevi Fountain need no introduction when it comes to the facts about Rome, there are still some hidden gems in the city. Here are three of them:
Piazza dei Cavalieri di Malta (keyhole)
Located on the Aventine Hill, this is a small but picturesque square in front of the Villa del Priorato di Malta. Rarely visited by the tourist masses, there is a keyhole in a door leading to the villa which you simply must look through. You will be amazed by the view of St Peter's giant dome at the end of a garden lane framed in cypresses.
Largo di Torre Argentina (cat sanctuary)
The Torre Argentina Cat Sanctuary, with its roots in ancient Rome, is home to around 150 cats who are sheltered in some of the city's oldest temple ruins. The animals provide great photo opportunities by sitting on the stumps of Roman columns or sleeping on statues just like the may have done 2,000 years ago.
A 17th-century villa surrounded by the largest landscaped public park in Rome. Although not as well known (and therefore less crowded) than the Villa Borghese, the Villa Doria Pamphili is also home an art museum with an impressive collection of artworks.
3.     Rome is a gastronomic haven (one of the famous facts about Rome)

Typical spices and ingredients in Roman cuisine include lard, olive oil, rosemary, sage, artichoke, puntarelle, pork, lamb, and cod. It's simple food of the people, with no part of the plant or animal going to waste.
We all know Italian food is delicious but one of the lesser-known facts about Rome is that it's a gastronomic haven in its own right. But remember when in Rome… eat as the Romans eat. There are enough truly Roman specialties to feast on.
Three foods to try when in Rome are:
Spaghetti Alla Carbonara
The classic Roman pasta dishes made with egg, pecorino Romano cheese, guanciale, and pepper. Carbonara more or less means "in the manner of coal miners". The dish either gets its name from a Roman restaurant called Carbonara or because the black pepper flecks in it resemble coal dust.
Saltimbocca all Romana
A Roman dish made of veal wrapped in prosciutto and sage. The rolled up meat is cooked in white wine and butter. Saltimbocca means "jumps in the mouth".  
Abbacchio alla Scottadito
A simple, but delicious grilled lamb chop. Seasoned with salt, pepper, thyme, rosemary or tarragon with some lemon to sqeaze over. The Romans eat the chop with their fingers to get to all the juicy bits of meat. Hence the name Abacchio all Scottadito which literally means "lamb fingerburning-style".
4. There are certain things to avoid in Rome
Learning what things to avoid in Rome is one of the most important things you should do before your visit. You'll thank yourself later.
Here is a list of 5 things to avoid in Rome:
Don't carry large amounts of cash on you.

Pick pocketing

is a real threat in Rome.
Entering a church or museum when you are skimpily clad. Keep a scarf or extra clothes in your backpack to wrap around your shoulders or legs when required. Always check the dress code before entering a public building.
 Paying too much for public transport by purchasing single tickets all the time. Rather invest in a Roma pass or three-day public transport ticket.
Don't accept anything offered to you by strangers, including flowers or souvenirs. They'll offer it for "free" but will demand payment if you accept. Refuse firmly and walk on while tightly holding on to your belongings.
Swimming or dipping your feet in fountains. It's not allowed. And while it's fine to throw a coin into the Trevi Fountain, you shouldn't throw coins in any other fountain.
5. Rome is a great base for exploring
The great thing about Rome is that the historic centre with all the top attractions is contained in a relatively small area. Therefore, if you plan in advance and use your time optimally by bying skip-the-line tickets, there should be enough time to explore a bit further and wider.
Rome is a great base for day trips to Pompeii, Castel dell'Ovo in Naples, Villa d'Este in Tivoli, or visit the beautiful town of Orvietto. Click here to book a tour of the ruins of Pompeii and Mount Vesuvius. Or to join a tour to walk the ancient streets of Ostia Antica.
Conclusion on the top facts about Rome
With a some advanced research about the things to know before you visit Rome, you'll reduce the risk of potentially stressful situations. Learn as many facts about Rome as you possible can to make the best of your trip to the eternal city. Try to blend in with the local as much as you can by watching how they behave in public places, where they eat, and how they brush off pushy vendors.
Remember Rome for the right reasons by following our advice and tips. The best way to do this is by reading all available resources about the things to avoid in Rome.