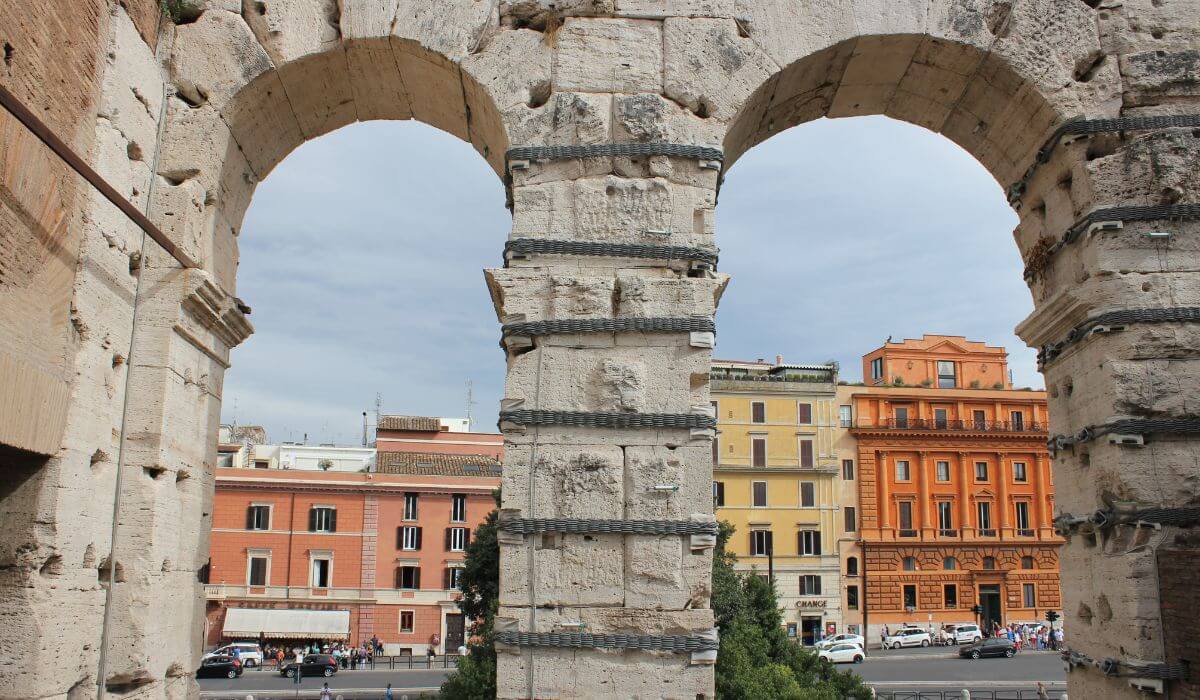 Hotels Near Colosseum Rome (21 Best Ones Sorted by Budget & Needs)
---
When visiting the city, hotels near Colosseum Rome have many advantages.
They are not just close to one of the most impressive attractions, but that central location means you have easy access to everything Rome has to offer.
The Cost of Hotels near Colosseum Rome – What to Expect?
As such a popular area to visit, hotels close to Colosseum Rome are in high demand. That may make you think that they are all expensive, but that really is not the case.
In fact, you can find hotels next to the Colosseum Rome for every budget, ranging from below $100 per night to thousands of dollars per night.
Whatever your budget for your trip, you will be able to find quality hotel experiences within walking distance of the Colosseum, and that makes your trip to Rome even easier.
Our Top Picks If You are In a Hurry
If you just want to know the very best hotels near Colosseum Rome for every budget and need, these are the hotels we think deliver the best experience overall.
These are our top picks for hotels near the Colosseum in Rome for those in a hurry.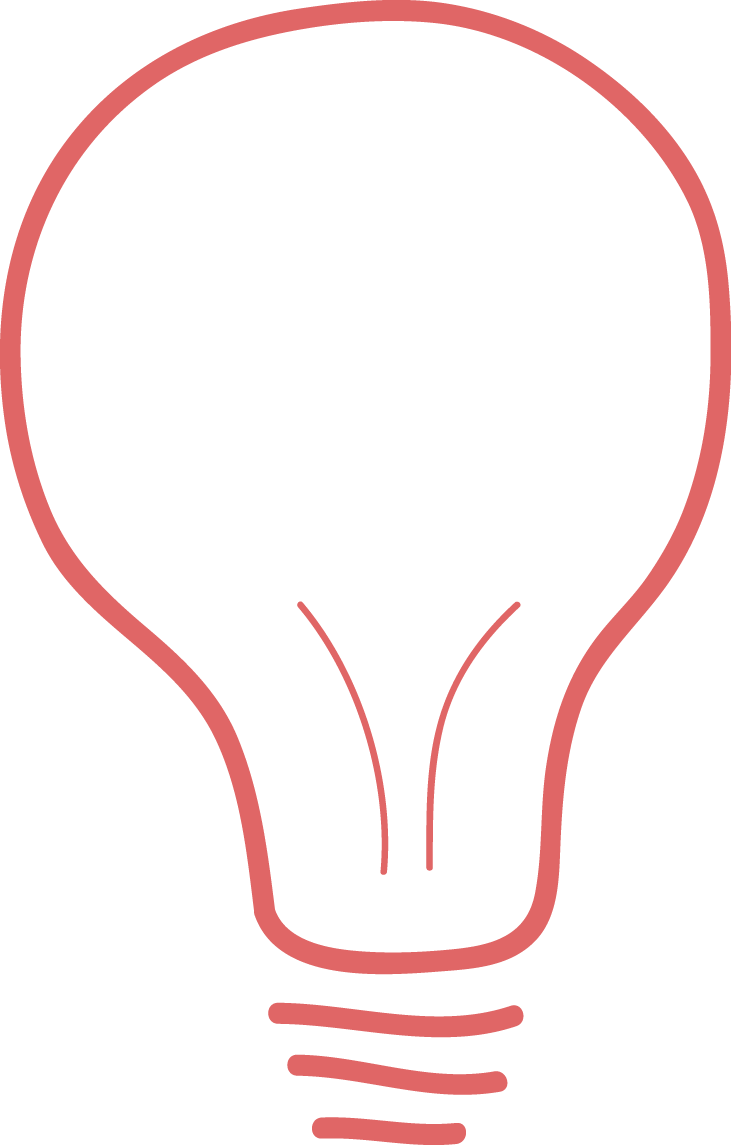 Tip – If you have time to plan your trip and want to explore more options within each category, we recommend checking out our more detailed lists below. In these lists, we take a closer look at the top picks and present several alternatives for each category that you might find interesting to consider.
Ready to Explore Rome? Get Your Hands on the FREE Guide for Your Mobile Right Away!
Choosing Hotels near Colosseum Rome Depending on Your Budget
Here we look at the best options for hotels in Rome near Colosseum based on the cost of staying.
Taking into account user experiences and local knowledge, we find several options for each, so you can find the right place to stay on your trip.
3 Budget Hotels In Rome Near Colosseum To Consider
We've found three budget-friendly hotels close to the Colosseum in Rome that you might want to check out for your visit. Definitely worth a look for your trip!
Offering exceptional value accommodation with modern design and comfort, Biondi is one of the best cheap hotels near Colosseum Rome.
Close to the Metro, it is ideally placed to get around the city too, and with its relaxed atmosphere and great service, it has everything you need for a fantastic stay in Rome.
With its smart and elegant décor alongside a great team, Casa Cleo is one of the best affordable hotels in Rome near Colosseum.
A laundry service is welcome, while the fantastic breakfast offerings get every day off to the best start. In an ideal location, this hotel has a budget price, and a premium feel.
With classic Italian style and relaxed atmosphere, Aventino is one of the cheap hotels near Colosseum Rome that is also great for families.
Unusually at this price point, the hotel offers a terrace and garden for enjoying the outdoor space, with very nice coffee available to enjoy as you take in the fresh air.
3 Mid-range Hotels In Rome Near Colosseum To Consider
We've uncovered three mid-range hotels near the Colosseum in Rome that strike a great balance between comfort and cost for your upcoming trip.
Elical Exclusive Private Suites
Featuring spacious, bright accommodation with stylish contemporary design, Elical is one of the best 3 star hotels near the Colosseum in Rome.
Balcony rooms are especially nice, giving a good view across the city, while service is always excellent and comprehensive. The breakfast is excellent, and with its relaxed vibe, this is a hotel that you just feel at home in.
Gulliver's Lodge is a great example of the 2 star hotels in Rome near Colosseum that offer so much for your money.
Wonderful period style offers impressive comfort, with soundproofed rooms to ensure you always get a good night's sleep. An airport shuttle, tea and coffee supplies and excellent service make it a real pleasure to stay here.
Classic elegance and style are everywhere in this impressive hotel near Colosseum Rome, with wonderfully spacious rooms and a 24-hour front desk to help you make the most of your stay.
A buffet style breakfast has a wide choice to suit every taste, and with such an impressive location at the heart of the city, you can easily reach all the main attractions.
3 Luxury Hotels Near Colosseum Rome To Consider
Looking for a touch of opulence in Rome? We've handpicked three luxury hotels near the Colosseum that promise an indulgent stay for your visit.
NH Collection Roma Fori Imperiali
In the absence of a Marriott hotel near Colosseum Rome, this hugely impressive luxury option steals the show when you are not worried about the cost.
Marble staircases, real wood floors, magnificent views from the terrace and so much more, it is decadent and hugely rewarding, with spectacular dining and impeccable service. The best of the 5-star hotels near Colosseum Rome.
BQ House Colosseo Luxury Rooms
One of the most popular 4 star hotels near Colosseum Rome, this hotel is housed in one of the period buildings that dominate the area, and inside those ornate architectural touches give it a unique feel.
Classic Italian furniture blends with modern décor to create wonderful spaces to relax, while service is always excellent, especially the breakfast.
Elegant Apartment Behind the Colosseum
Luxury with a touch of romance is found in this wonderful apartment. Featuring classic Italian style accompanied by flowing materials and plenty of light and space, you can't help but feel at home in this impressive apartment.
Access to a terrace, a laundry service and more make this a wonderful option that is a little different to the more traditional luxury hotel experience, but one that will make your time in Rome.
Choosing The Hotels Near Colosseum Rome Depending On Your Needs
Your budget is not the only thing to think about when choosing a hotel, you may have some specific needs, such as family-friendly features if traveling with children.
This list highlights the best hotels near Colosseum Rome depending on those needs.
3 Hotels with Direct View Of Colosseum & The Closest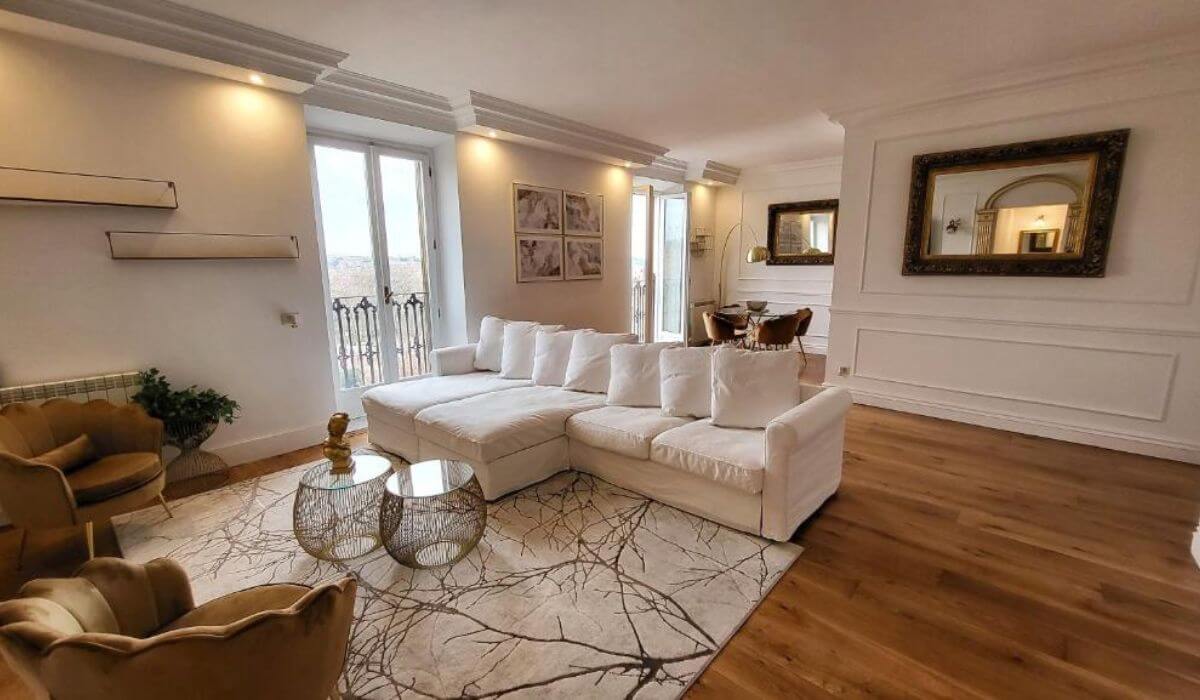 For a room with a historical view, consider these three hotels in Rome that not only offer direct vistas of the Colosseum but are also among the closest accommodations to this iconic landmark.
DRS- Roman's Ruins Colosseum
Just a minute's walk from the Colosseum, DrsRome is as close as you can get to the legendary site without sleeping in the ruins!
A magnificent, spacious apartment with rooftop terrace, high quality furnishings and breathtaking views, staying here puts you right in the heart of ancient Rome.
An airport shuttle service makes staying here even more convenient, definitely one of the best hotels near Colosseum Rome you will find.
Imperial Rhome Guest House
A short stroll from the Colosseum, this apartment has beautiful accommodation, with contemporary design for a modern feel, luxurious furnishings and a wonderful balcony where you can enjoy an evening drink as you watch Rome life pass by.
Breakfast is exceptional, with continental and buffet options to suit every taste, while services such as cycle hire help you make the most of your stay in this wonderful city.
Offering elegant, comfortable rooms that reflect classic Italian style, Bellezza Al Colosseo is a great hotel for a relaxing break.
Not only are you within easy reach of the Colosseum and other highlights, but with superb room service, a lovely terrace to watch the sunset and a 24-hour front desk for support, everything can be taken care of so you can focus on enjoying every second of your time in Rome.
3 Boutique Hotel Rome Near Colosseum To Consider
Seeking a unique stay in Rome? We've spotlighted three boutique hotels near the Colosseum that blend charm and proximity for a memorable visit.
Rome Marriott Grand Hotel Flora
While a little walk away from the site, this is the only Marriott hotel near Colosseum Rome, and offers everything you expect from the brand and more.
A stunning terrace and balconies give a beautiful view across the city, while the historic building and period furniture take you back in time to provide a luxury experience unlike any other.
Condominio Monti is a fantastic example of the 4-star hotels near Colosseum Rome that offer the boutique experience that adds so much to any trip to the city.
Rooms are spacious and well equipped, themed around pastel colors with modern Italian design flair creating an elegant and welcoming space. The restaurant offers excellent food, while a drink on the terrace is the perfect way to end your day after exploring this majestic city.
Bringing together modern elegance and traditional design, you never forget you are in a luxury Italian hotel when you stay in Romano.
Get a room with a balcony and you can add wonderous views across the city to the comfort, service and luxurious feel of this hugely impressive hotel. If you want to stay in a piece of history, surrounded by the best of Rome, this hotel has it all.
Hotels In Rome Best For Families With Kids Near Colosseum
Here are some top family-friendly hotels near the Colosseum in Rome, designed to cater to both adults and kids for a delightful stay.
A lovely hotel that offers impressive accommodation with period Italian furniture and a splash of Roman style.
Sciarra features family rooms, and with breakfast taken in the rooms, a toaster, and kettle are provided, you can eat to your own timetable, useful for families with small children. It is excellently positioned for the Colosseum and close to public transport too, so you and your family can get around Rome with ease.
Borromeo is a quiet, comfortable hotel that has everything a family needs for a stay in Rome. Family rooms, satellite TV and a relaxed approach all make it a great choice, and a laundry service is always useful for families.
But it doesn't neglect parent's needs either, with a wonderful terrace and bar you can relax over a drink and look out over the city in the evening.
A very modern hotel with colorful, contemporary design with a number of features that make it the perfect choice for families.
With family rooms, a laundry service and a wide range of digital TV channels on the in-room TVs, Domus Domas provides the entertainment and services that matter when traveling with kids.
Fantastic room service means you can take breakfast and meals to suite your schedule, and an airport shuttle makes arrival and departure just that bit easier.
3 Wheelchair Accessible Hotels Near Colosseum Rome
Discover three hotels near the Colosseum in Rome that are fully equipped with wheelchair accessibility, prioritizing comfort and inclusivity for all guests.
The Pantheon Iconic Rome Hotel, Autograph Collection
A classic luxury hotel in the heart of Rome near the Colosseum that offers a complete 5-star experience and impressive wheelchair access too.
A terrace, spacious rooms and comprehensive lift access are highlights, while the marble bathrooms, bespoke Italian furniture and superb service make this an unforgettable experience.
Modern design for the rooms blends with classic architectural features for a stunning effect, and the location makes it easy to get around the city to visit any of the attractions.
Within minutes of the Colosseum itself, Hotel Lancelot is a lovely place to stay, with period style, a lovely garden for guests and a number of facilities for disabled guests.
A 24-hour front desk is always there for you, while the bar is a great place to relax and enjoy life in Rome. An airport shuttle makes arrival and departure much easier, and satellite TV is a welcome addition to the rooms.
With their architect designed, ultra-modern interiors, the spacious rooms and range of facilities for disabled guests make staying here a pleasure.
A lovely terrace and bar, as well as an impressive restaurant, mean you have everything you need on site, and service is always exemplary, taking care of you whatever you need.
The great location gives rooms impressive views over the city too, making this one of the nest hotels with wheelchair access in Rome.
3 Hotels Near Colosseum Rome with Pool
For those looking to unwind poolside after exploring Rome, consider these three hotels near the Colosseum that boast refreshing pools.
Housed inside a beautiful white marble building that dates back to the 1800s, Anantara Palazzo Naiadi is a true luxury hotel with wonderful design everywhere you look.
It is a hotel that instantly makes you feel special, from the marble bathrooms to the period furniture, every detail is carefully selected to add something extra to your stay.
The pool itself is stunning, part of the rooftop terrace and providing incredible views across the city. With its own restaurant and fitness center, it has everything you need for your stay in Rome.
Another hotel featuring a terrace and pool, Vivilo Roma Trevi is a little further away from the Colosseum than some, but well worth the walk.
Luxurious, well equipped and with contemporary style, it offers the full modern luxury hotel experience in a wonderful location. Easy access to the Colosseum and public transport make it a great base for exploring the city during your stay.
An unusual hotel, but one that offers a great experience, this hotel resort in the heart of Rome features wonderful accommodation and a glorious outdoor swimming pool set within the gardens that are also a joy to spend time in.
A bar and terrace make this a hotel for anyone who loves the outdoor lifestyle, and with a choice of breakfasts, it is a great choice for everyone.
Things to Do around the Colosseum
The Colosseum is a must-see attraction for anyone visiting Rome, but one of the beautiful things about this incredible city is that there is so much to see and do all within a short walk of one another.
Close to the Colosseum we find the Roman Forum and Pantheon, as well as Trevi Fountain and Spanish Steps, taking you on a journey through Rome's history all within a few minutes' walk.
For a change of pace, you can spend some time watching the world go by at Piazza Navona, sipping coffee in one of the many cafes you find in the area.
There are a number of museums in the area too, where you can see the history of the Jewish community in Rome over the last 2000 years, the best of Roman sculpture or art from contemporary Rome.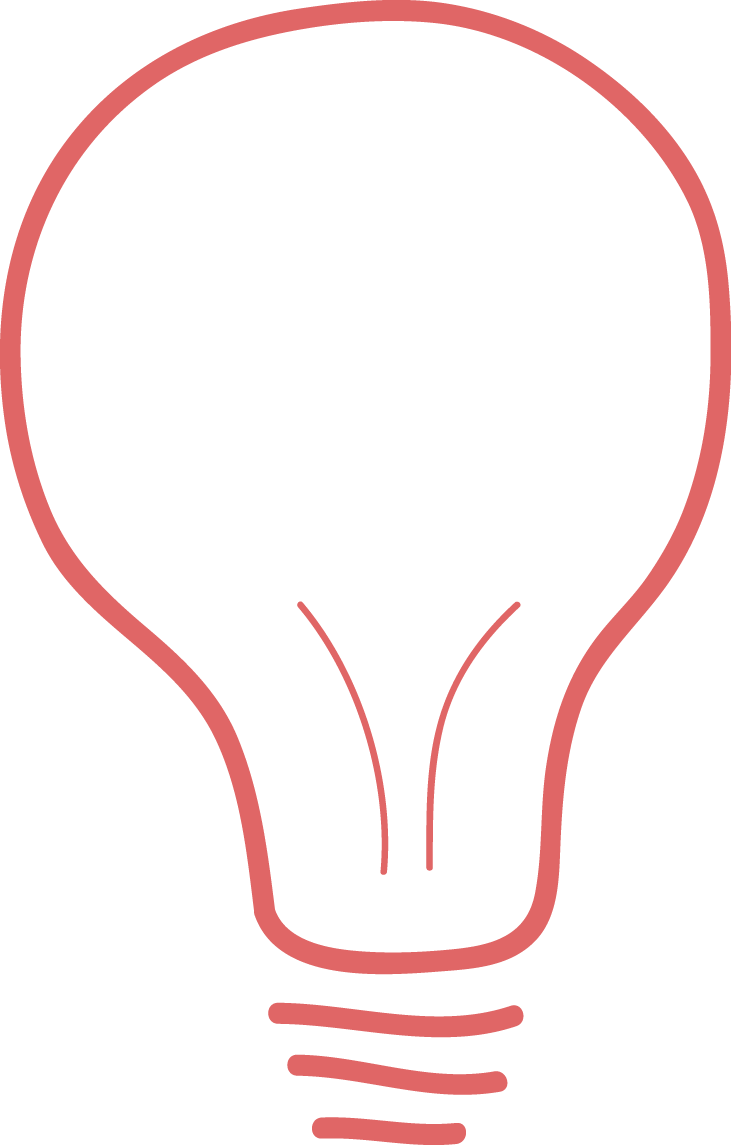 Tip – If you are visiting any of these things, consider skip the queue tickets that help you see as much as you can without losing time in your day queuing for tickets and entry.
Is it good to stay near the Colosseum in Rome?
Yes! The Colosseum is a very popular attraction that you will want to see on your trip to Rome, but it is also very central and close to so many other sites, stores and restaurants that it is the perfect place to stay for seeing everything Rome has to offer.
What are the restaurants near hotel colosseum Rome?
There are a wide range of restaurants near the Colosseum, whether you are looking for traditional Italian or Gelato, casual dining or something formal. Whatever your budget, you will be able to find a great restaurant within a short walk of the site.
Which hotels near Colosseum in Rome are romantic?
There are a number of hotels near Colosseum Rome that have a romantic feel, but DRS is one of the best. There is nothing quite like watching the sunset over the city from its terrace, surrounded by history.
How many hotels are there near Colosseum?
There are a large number of hotels within a 15-minute walk of the Colosseum, but very few within sight of it. If you want to be as close as possible, then the three hotels we selected here are some of the only options. If you are happy to walk a little, then there are a hundred or more hotels in the area covering every budget and need.
There is a huge choice of hotels near Colosseum Rome, and whatever your budget, whatever your taste or specific needs, there is something that is perfect for you.
Our guide is designed to help you find the best options to suit your trip to this city and make your stay everything you hope it will be.