Parking in Rome: where to find the cheapest car parks
---
This crazy city is not for the faint-hearted driver! Multiple lanes of criss crossing traffic, beeping horns and not to mention crazy daredevil moped riders ensure for a hair-raising experience! However, if you must drive in all this bedlam, you will discover another problem – parking in Rome!
Parking in Rome is a pain in the neck! Firstly, if you have a hire car, you will always be worried about where you left your vehicule. Is it safe? Will people open their doors into my car? Will I get a ticket? Or worse – clamped and towed away?  Will I come back to find my car blocked in by someone delivering pizza dough?
There are enough concerns there to make us take the bus… and ensure that we can enjoy a glass of fantastic Italian vino whenever we feel like it!

Your mobile guide to get the most of Rome
Parking in Rome – Parking in the Street
This sort of parking always fills visitors with fear. Just where are those parking wardens lurking? Who is going to bash into my car when I am away looking at the Colosseum? Am I accidentally in a loading zone or a taxi rank, halfway on my way to a hefty fine?
Well in Rome, it is actually pretty easy to identify on street parking – it is all colour coded. For street spaces, you can find free parking in any white boxed space. They will be few and far between. Blue-boxed spaces are more common – these are paid parking spaces. You will find a meter along the sidewalk near the spaces.
We would recommend you keep a few euro coins in the car, as we have never found the card payment option to work!
It's pretty cheap to park in these spaces – about 1.50€ per hour in the centre – and if you plan to be in Rome often you can even download the MyCicero app which means you can say goodbye to lugging around stupid coins!
Parking in Rome – Indoor Parking
For even more peace of mind, an indoor parking garage may suffice. There are plenty of car parks in Rome within the city limits. This is a good option if you are worried about damage to the car – although of course it can still happen in a parking garage – I have smacked into no less than 2 parking garage pillars in a hire car in my time….
The benefit of using one of the car parks in Rome is that the car itself is more secure – it cannot usually be stolen, as the thief would need your ticket to exit the premises.
Make sure you check any closing times however – you do not want it stuck there if the building closes at midnight.
Also, take a look lighting and access – a friendly parking garage in the day can become pretty dark and empty at night, especially if travelling by yourself. However, these car parks in Rome usually have great surveillance systems and on site security.
But why stress over parking at all when you can simply book your transportation ahead of time and pay later with an online travel card? It's the easiest and most convenient way to travel around Rome.
Range from 1.50€ per hour to 5€ per hour dependant on location.
The cheapest way to park in Rome (including Rome Free Parking)
The cheapest way to park in Rome is to park at the weekend – when it is free! The blue-boxed parking spaces join the white ones on Saturdays and Sundays to become free spaces. You will need to get there early though.
If you must visit during the weekdays then head a little off centre to districts with more white parking spaces, which mean less popular areas. Castro Pretorio or the Esquilino area are good bets. And with Rome's great transport network  you can park even further out and simply jump on the metro straight to the main sights. If you have the 72h Roma Pass, transports are free!
Do you need to park at the airport– perhaps you are picking someone up or taking a day trip elsewhere in Italy?
FCO airport offers 4000 parking spaces and a shuttle direct to the Terminals.
Parking rates
Short Stay – are about €4 for each hour, up to €30 per day
Long stay – €18 per day
Want to avoid the hassle and expense of airport parking? Online Travel Card's premium service allows you to book transportation in advance and pay for it later. Why stress over parking when you don't have to…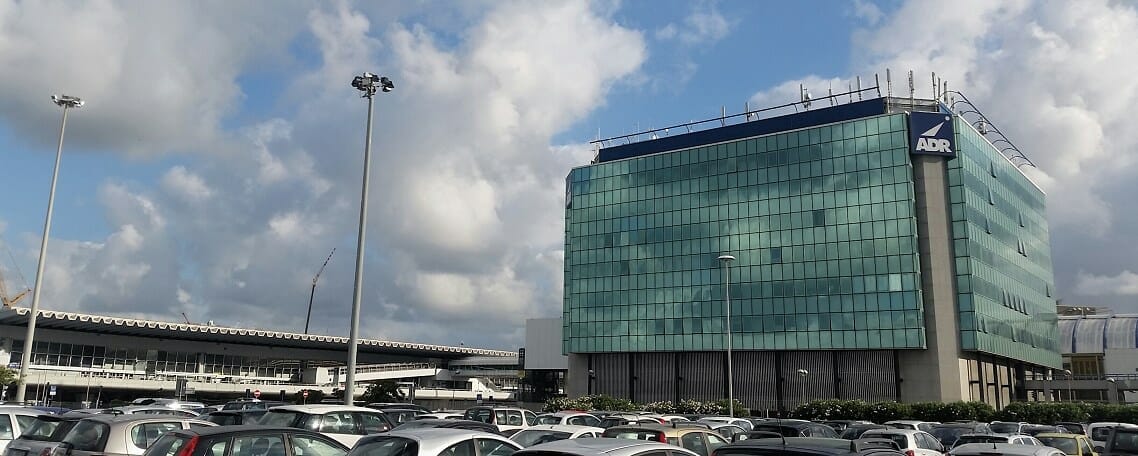 Both long and short stay options are walkable to terminal
Parking Rates
Short Stay – €1.25 per hour, up to €6.25 per day
Long Stay – €18 per day, reducing to €8 after day 5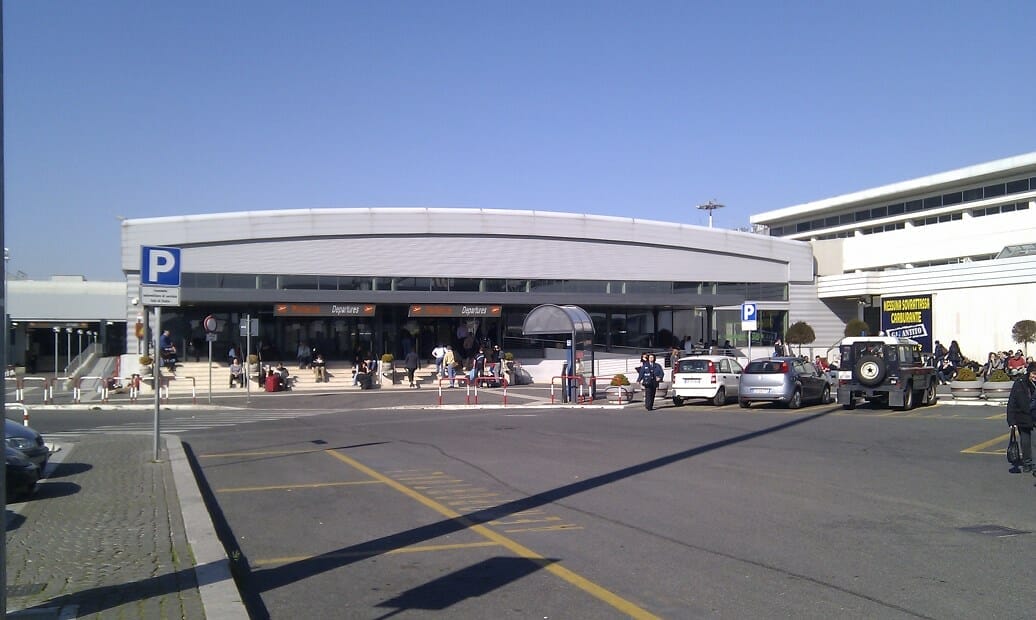 How to Pay for Parking ?

      On-street parking – meters at side of road. Check out the MyCicero app if you don't have change
      Parking Garages – cash or card at paypoint
      Airport Parking – cash or card at paypoint, alternatively

book online in advance

through various airport parking websites.
Other tips
Make sure you pay attention to the restricted zones in the historic centre.

You cannot drive here

unless you are a resident, and there are lane cameras in operation to make sure you don't. These areas are known as Zona Traffico Limitato and are around the old historic centre and Travestere.
Keep all valuables hidden. This includes any wires that indicate you were charging a phone, or the windscreen holder for the navigation system
Take full and comprehensive insurance at the point of hire.
Conclusion of parking in Rome

Now you know how to park in Rome it is time to get planning your trip! Check out our other handy hints and tips to find the perfect place where to sleep here.