Santa Cecilia In Trastevere: The History, Things to See & Tickets
---
The church of Santa Cecilia in Trastevere is a church that is well worth a look at when in Rome.
Constructed in the fifth century, it was dedicated to a female martyr – Cecilia. Featuring a beautiful nave and a stunning facade, there is plenty to see here.
Let's explore this interesting and underrated Rome attraction together.
The History Of Church Of Santa Cecilia In Trastevere
The basilica di Santa Cecilia in Trastevere has a very interesting history. It is believed to be constructed on the spot of an earlier church.
That, in turn had been built not only on the place where Saint Cecilia was martyred but is also believed to have been where her home also stood.
It is believed that the original church was constructed in the first century by then Pope Urban 1st. Then in 822 AD, the current church was built, although it has undergone several renovations since then.
But just who is the woman so important that a church would be built in her name?
Well, Cecilia was a pretty interesting girl.
The story goes that she had taken an oath of virginity, but even so, her father married her to a local pagan Valerian. He bought her story that her virginity was protected by angels, and so the marriage remained unconsummated.
Eventually, in around 230 AD, Valerian was martyred, and soon after, there was an attempt on Cecilia's life too.
She was stabbed in the neck but, for some reason, managed to survive for three days. During this time, she asked the Pope to build a church on her home in her honor.
Get It Today for FREE – Guide of Rome on Your Mobile
Why Is Basilica Di Santa Cecilia In Trastevere So Special?
One of the most special things about this church is the fact that it houses what the Roman Catholic church believes to be the remains of Saint Cecilia.
Not only that but when her remains were checked in the 16th century, they were rumored to be incorrupted.
That means – they are believed to be miraculous, not decayed, and the robes were still intact. As a result, the famous Santa Cecilia statue was commissioned.
You can view this amazing marble structure at the base of the altar within the church.
The statue of Santa Cecilia is said to be based on eyewitness accounts from those who exhumed her body. She lies in a sleeping position, perfectly preserved.
3 Things Not To Miss At The Santa Cecilia In Trastevere
Since the Santa Cecilia in Trastevere is not a very well known attraction, here are 3 things you must see that you may not know about!
Located in the church at the altar is one of the most magical things to see in this space.
Representing the belief that her body was perfectly preserved when exhumed, legend has it that her neck still bore the marks of the sword that struck the fatal blow.
Underneath the main church, you will find the crypt. Here, mosaics dating back over 2000 years can be found, as well as the remains of the original house.
Again under the church, at the back of the crypt, you will uncover a stunning marble columed chapel.
Amongst stunning and perfectly preserved mosaic tiles, you will find the tomb of not only Cecilia but also Valerian, her husband.
Are You Allowed to Go to Underground Santa Cecilia in Trastevere?
Yes – in fact, it's an absolute must!
Under the main church, you will find some of the best things to see at the Santa Cecilia Basilica, including the crypt, underground chapel, and amazing mosaic detail from thousands of years ago!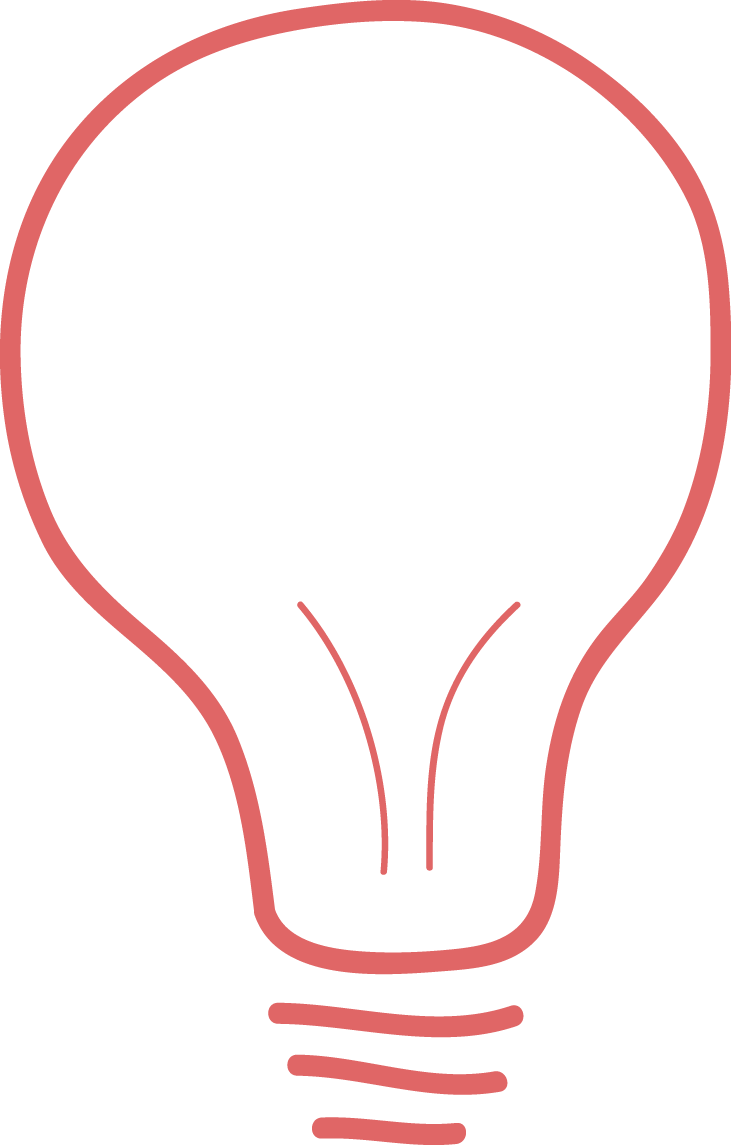 Tip – You may need a key for the underground chapel – ask at the gift shop if the door is locked. You will need to pay to enter the downstairs area through the gift shop.
Do You Need Santa Cecilia In Trastevere Tickets?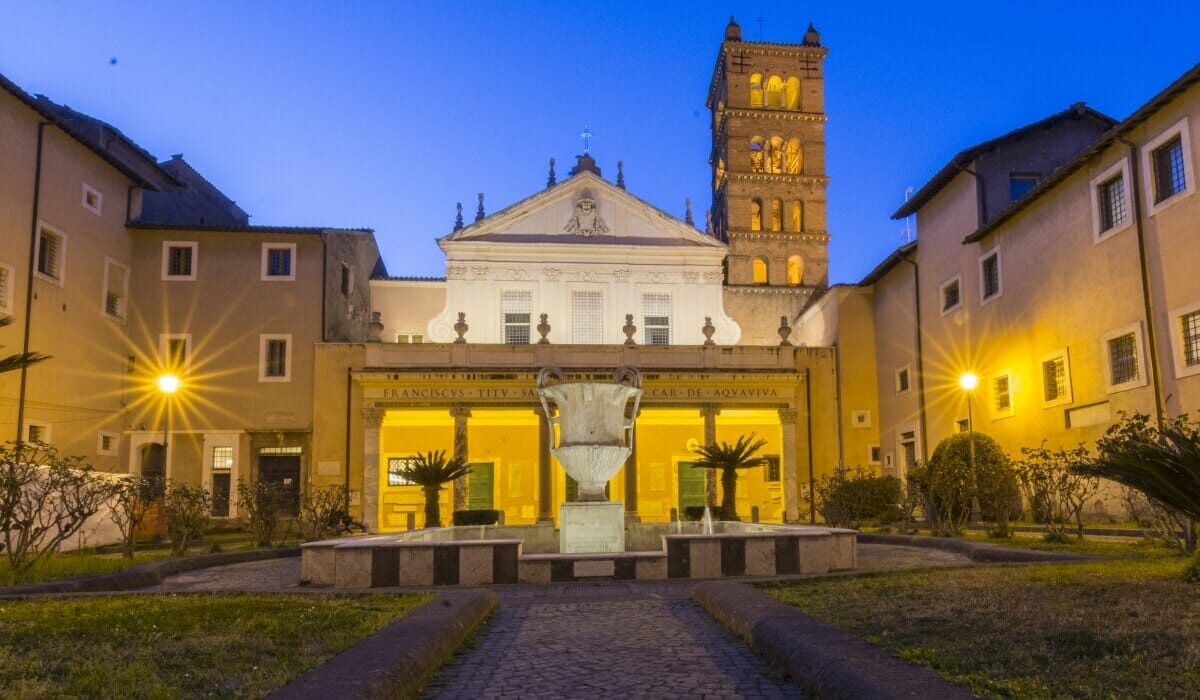 You don't need tickets to visit the main church. But if you want to go underground, then you need to pay a fee – around €2.50. Also, you can take this Trastevere underground walking tour and explore this charming neighborhood and the Santa Cecilia mosaic flooring underground.
In addition, you can also access the stunning The Last Judgment fresco by Cavallini on weekdays behind the nuns choir for an additional €2.50.
Santa Cecilia In Trastevere Hours
| Days | Opening Hours |
| --- | --- |
| Every Day | 10 am - 1 pm & 4 pm - 7 pm |
| Frescoes can be seen on weekdays | 10 am - 12:30 pm |
This church likes to take a siesta!
So it's open from 10 am to 1 pm and again from 4 pm to 7 pm! The frescoes are only viewed however on weekdays between 10 am and 12.30 pm.
Location And How To Get There?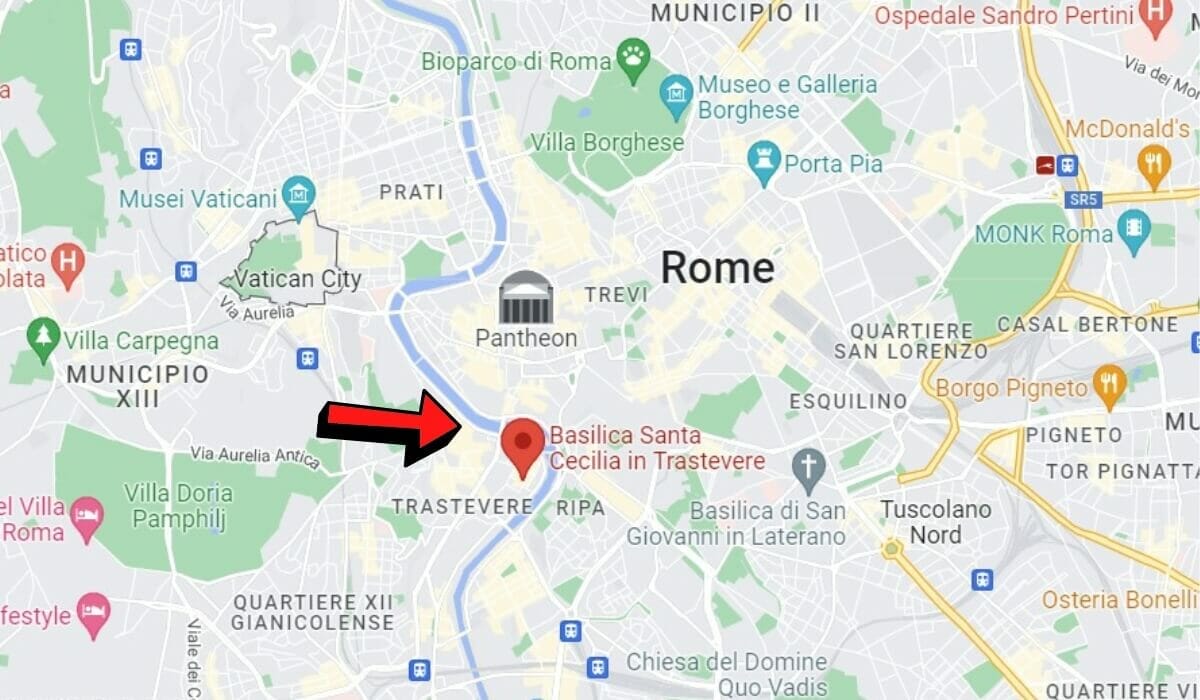 The church is located on Santa Cecilia Square in Trastevere. Tram 8 runs through the city center and into Trastevere. Get off at the Mastai tram station, and then it's a quick walk to the square.
What Is More In The Area Worth Of Visiting?
Trastevere is in itself a tourist attraction. Here, a simple wander around its picturesque streets is enough to experience this quarter.
Whilst you are there, pop into another basilica – the Santa Maria Maggiore – to round off the experience.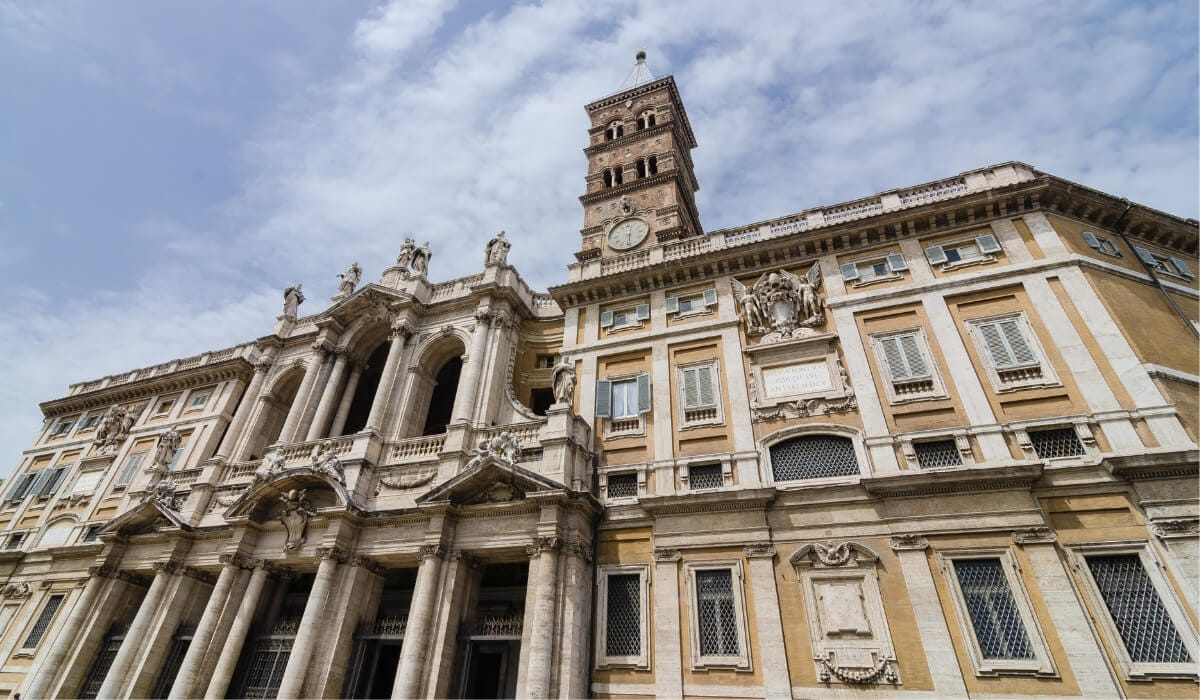 We recommend you do your Trastevere visit in the early afternoon.
Visit the churches and wait until sundown to enjoy a drink in one of the cool bars in the area. Trastevere is known for its nightlife and restaurants! So be sure to stick around.
Has the enchantment of the Santa Cecilia Basilica made you want to stay in the area? We don't blame you.
Check out these 2 great hotels in the area.
This beautiful hotel in a stunning building with a picturesque courtyard is a little gem. A superior double with breakfast starts from around €180 per night and puts you in the heart of the action.
With gorgeous rooms and stunning views from the rooftop terrace, the Hotel San Francesco offers rooms from just €130 per night!
Nice Restaurants In The Area
Starving after a little bit of sightseeing? Then head to these great local restaurants – Our tip – make sure to book in advance in peak periods.
If you only try one dining experience in the area, then it has to be Barbara's BB Kitchen. This is a home dinner experience, you will be encouraged to share with other guests. There will not only be great food but also singing and dancing galore!
If that's not your thing, don't worry. There are plenty of other restaurants in the area.
There are plenty of Trattorias around, such as Angelo's Ristorante. Here, local Italian food and great wine pairings are on offer.
Frequently Asked Questions
Do you need to book in advance to visit Santa Cecilia in Trastevere?
No advance bookings are necessary - it is free to enter the Basilica. Note that it does close in the afternoon for a small siesta.
How popular is Santa Cecilia In Trastevere?
This is a lesser known attraction, one that you can often visit without huge amounts of tourists. Certainly it is less crowded than the nearby Santa Maria Maggiore.
Can you take photos at the Santa Cecilia church?
Yes you may take pictures in the main church.
This is an amazing little find in the Trastevere area, one that often doesn't appear on the main tour itineraries.
Perhaps it's time to think now about how to arrange the rest of your trip – consider a city pass with a transport card to help you get around the city.