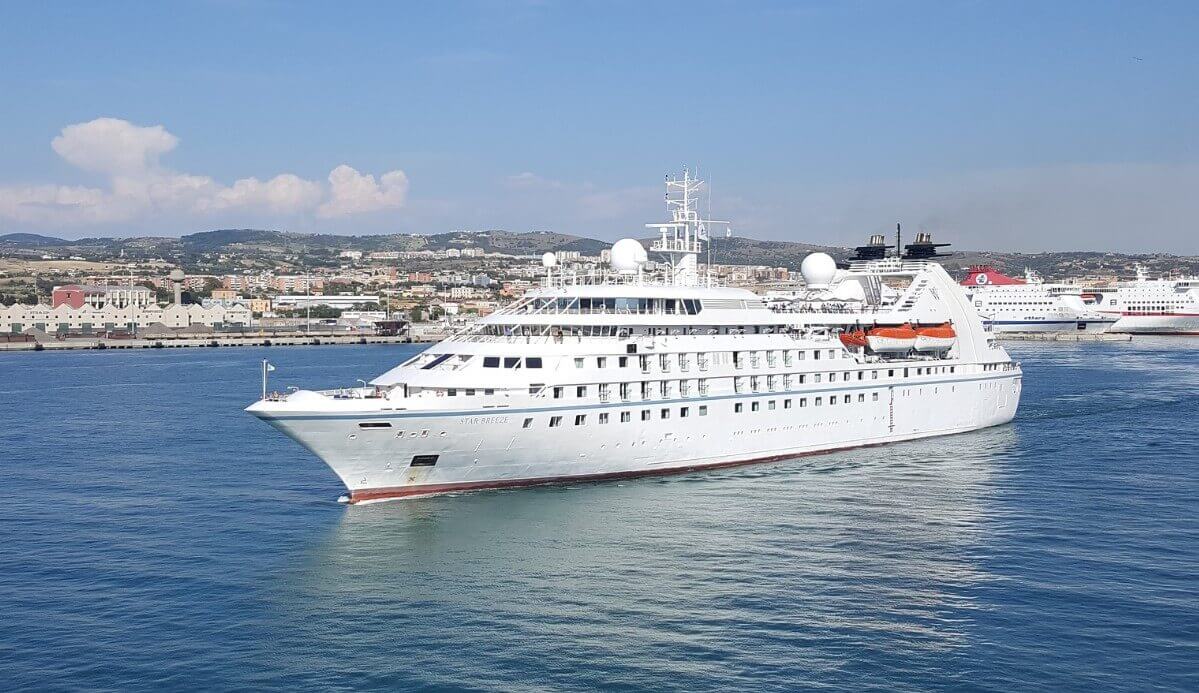 From Civitavecchia Cruise Port to Rome: Best way to get there
---
If you are lucky enough to be on a cruise ship that stops at Civitavecchia, then we are more than a little jealous. Don't waste your time sitting on the ship when you come in to port. Get out there and visit some of the attractions of Rome. The distance from Civitavecchia to Rome is 60 kilometers from Italy's amazing capital.
Many cruise liners will stop here for a full day – some even overnight – so you have plenty of time to check out the area. There has been a harbour here since the second century, so the port is an attraction in its own right.
However, the majority of cruise visitors will head into Rome instead. This guide will show you how.
Want to get from Civitavecchia to Rome?
Here's the lowdown on the numerous ways to get into the city centre from the port. We'll also cover the route from Civitavecchia Port to Rome Airport.
Fast track Express Train from Civitavecchia to Rome
A relatively new service, this fast train gets cruise passengers straight to the heart of Rome. Running 4 times a day from April through to the end of October, the journey takes 40 minutes max to Rome San Pietro.
Note, the station is about a mile from the port, there are taxis available if you don't want to walk it. This option is best suited for day visitors to Rome – the timings are set up to meet the incoming ships to port.
Train tickets Civitavecchia to Rome cost €15 return and kids under 12 travel free with a paying adult. You can book ticket on Trenitalia website or at Civitavecchia station.
Bus from the cruise port to Rome
If arriving on a cruise ship, you will be taken to the terminal by a free shuttle bus. The Terminal is called Largo della Pace.
If you are wanting to use public bus transport to Rome, it's complicated and requires changes usually. Rather, take the Fast Track Train or a commuter train from the station.
However, you can get air conditioned Civitavecchia tours to Rome right from the cruise port that will drop you in to Rome and take you back again for the cruise sailing. This is really the most convenient way for cruise passengers to get into Rome.
Prices start at about €20. Book your journey to Rome here.
Taxi fare to Rome from Civitavecchia port
Expect to pay up to €150 for a taxi into Rome! So, it's not a great way to go if you are trying to keep costs down. Plus the journey time isn't really any shorter to be honest than going with the train. A better option may be a shared shuttle from Rome to Civitavecchia port and visa versa (like this one). The drive time Civitavecchia to Rome is over an hour.
So what is the cheapest way?
By far the train. If the fast track express is too expensive and you don't fancy Civitavecchia tours to Rome, take a commuter train. They cost only €5 one way but take up to 80 minutes. However, they can take you right into Termini station.
How to get from Civitavecchia Port to Rome airport
Rome FCO airport is about 50 kilometers from the cruise port. To make the journey, you have several options. The same can be said for Rome Ciampino, which is further away and will take about 80 minutes.
Trains
There are no direct trains from either airport to Civitavecchia
From FCO, take the train to Trastevere and switch here. The journey will take almost 2 hours and cost €12.60
From Ciampino unfortunately you will need to change twice. First, you need to take the ATRAL shuttle to the train station (€1.20).. Then take the train to Termini (€1.50) followed by the train to Civitavecchia (€5 for a 1hr 20 train, or €11 for a 55 minute train)
Don't let transportation stress dampen your travel experience.
Consider this airport transfer service and enjoy a comfortable and safe ride to your destination.
Also, with Book Now & Pay Later option, you can secure your transfer without any upfront payment, allowing you to enjoy peace of mind and flexibility in your travel plans.
Use our FREE Guide of Rome on your mobile
Rome Day Pass from Cruise Port
If you don't fancy organising yourself, why not consider a day pass?
There are several on offer, including train tickets to Rome, Hop on Hop off Bus, entry to the Colosseum and discounts off other attractions. It's a good, all inclusive option.
Prices for adults start at about €50 with children under 3 going free. Check out this day pass here for easy online booking.
Things to do in Civitavecchia port while waiting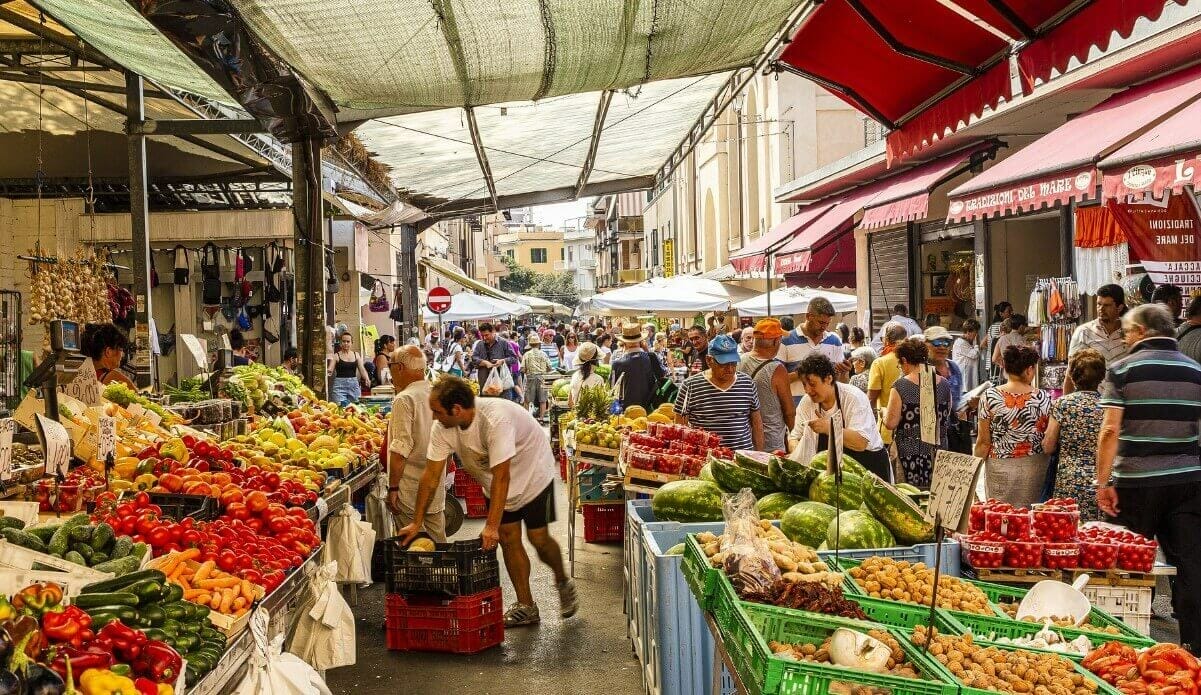 Been to Rome before and fancy staying close to port? Maybe you arrived early on the train from Rome to Civitavecchia Or maybe you have a couple of hours to kill before sailing. Don't worry, there are plenty of nice things to do in this port town too!
Visit the Jewish Ghetto. This area is teeming with bars and quirky shops. A nice place for a spot of lunch.
Fort Michelangelo – an interesting Renaissance age fort
Stop off for some shopping at Corso Centocelle. Don't miss the market at the end of the street.
Stroll the pleasant beachfront promenade
Nice hotel on the seafront in Civitavecchia
Staying in Civitavecchia for the night? Why not check in to the Hotel San Giorgio. Located right on the sea front this beautiful and traditional styled hotel is a great spot. The food on offer is pretty delicious.
Enjoy a drink on the roof terrace before some fresh seafood for dinner. This would in our view be a pretty splendid way to kick off a cruise.
Rooms start from €100 per night.
Frequently Asked Questions

How many miles from Civitavecchia to Rome?
There are 43 miles between Rome to the port.
How long does it take to get from Rome to Civitavecchia?
You'll need to allow at least one hour 30 to be safe for a transfer from Rome to Civitavecchia port.
How many transfer options are available from Civitavecchia Port to Rome City Centre?
Really, the only option is the train. You can get to San Pietro pretty easily, then transfer to Termini. A taxi option is probably too expensive (€150) for most.
Can I get from Civitavecchia to the Vatican City?
Take the train from Civitavecchia to San Pietro. From there, it is a 10-15 minute walk to the Vatican.
How do I get from Civitavecchia to Rome by train?
You can walk from the port terminal to the train station. Then, take either a commuter train or the fast track express straight to San Pietro.
How much are train tickets from Civitavecchia to Rome?
Fast track costs €10 each way or €15 return. Standard commuter trains under €5 each way.
How much is a taxi fare from Civitavecchia to Rome?
Expect to fork out up to €150 each way!
What airport is closest to Civitavecchia Rome Italy?
Rome FCO is about 50 kms from the port.
Are there excursions to Rome from Civitavecchia? Or tours from Civitavecchia port to Rome?
Several tour companies offer itineraries or day passes into Rome.
Where to stay in between Rome and Civitavecchia?
Since there is just an hour between the 2, we recommend you stay in either Rome of Civitavecchia.
That's it. Our complete guide to the port town of Civitavecchia!
If you want to work out what to do when you get to Rome, check out some of our other guides.