Doing it the Roman way: ultimate travel tips for Rome
---
Calling all fellow tourists! Whether you're young or old, rich or poor. If you're wanting to go on a trip to marvelous Rome, you're in luck. For this article is fully devoted to the where, when, and how of your upcoming trip to Rome, and will reveal all the best travel tips for Rome.
Find out all you need to know here about how to prepare for an unforgettable trip down Rome's historically rich streets, for yourself, with your fiancé on your way to popping the big question or on honeymoon, or for a fun filled and informative family trip to the most enticing city in the world. Whether you're a seasoned traveler, or newbie backpacker, Rome has something to offer everyone.
100% mobile city guide to download for free
Planning your trip with Roman Passes
Visiting with the travel passes can worth it
Even though nothing is impossible in Rome, you still need to know some tips and tricks for Rome to make the most of your time and budget. Important for your wallet, is the fact that with many cities around the world, Rome has a number of passes that help you get free and discounted admission, as well as skip the line privileges at all the main attractions.
There are two main attraction passes for Rome that are highly recommend: The Omnia Rome and Vatican Card and the Roma Pass. These passes offer the best combination of value for money, attraction entry and "skip the line" access.
Free entry with skip the line access includes access to all of the most famous attractions, including the Vatican Museum, Sistine Chapel and St. Peter's Basilica – with the Omnia Card – , the Coliseum, the Roman Forum, Borghese Gallery and Castel Sant'Angelo.
There is another great city pass value for money and 100% mobile. The Rome Tourist Card offers many advantages such as fast track entry to Colosseum and St Peter's Basilica. It also includes a one-way transfer from the airport to Rome city center. You can check more about Rome Tourist Card benefits here.
The Omnia Card also includes all the following:
      Entry to all the most important attractions in and around the Vatican Museums & Sistine Chapel
      Free entry to The Coliseum, Roman Forum, Palatine Hill, Capitoline Museums, and National Museum of Castel Sant'Angelo.
      Fast Track Entry (skipping lines) to St Peter's Basilica, Sistine Chapel & The Coliseum.
      3-Day hop-on-hop-off bus tour ticket of Rome for 3 days
      72-hour travel card for unlimited access to Rome's public transport system.
      Discounted entry to another 30 + sights, attractions, and museums in Rome.
      Free City Map and Guide Book
As you can see, this pass includes a lot for 113€ for 3 days – and is not to be underestimated as being one of the best travel tips for Rome. One of the most valuable aspects of it, is said by many to be the "skip the line access" at the Vatican Museum, St. Peter's Basilica and the Coliseum.
A good alternative to save money will be the Roma Pass 72h – 52€ – that give 2 entries to Rome top attractions. You just won't have the guide book and the on and off bus tour.
It cannot be stressed enough how important these features are, so make sure to make the most of these passes. If you want to learn more about the Roma Pass, you can check our complete informations article here.
Travel tips for Rome: what to do in the Eternal City
Starting with the Vatican City which is arguably, the first and most amazing thing on your list for your visit to Rome. And remember, with the Vatican card pass, you get access hassle-free. But beyond the wonderful sights that Rome has to offer, perhaps you'd even like to enroll in a gladiator school to experience the "real Rome" as it was in ancient times! And even beyond immersing yourself in the incredible architecture, art and history that Rome has to offer, there's a lot more you can do when traveling in Rome…
Enjoy Roman food and street culture
According to some, the best way to see Rome is to recreate your own roman holiday movie scene and go on a Vespa Tour by night. Doing things the local way is always best, and enables one to experience the very best of Italian culture.
Another great way of getting in tune with the local vibe is to sleep over in a local's house. The locals are friendly and accommodating people. And why not walk in the shoes of Audrey Hepburn and head to La Bocca della Verità?
So while it is true that the rest of the world may refer to "Italian food", the Romans talk only of "Roman food" – and a trip to Rome must absolutely include a hand-picked selection of the best street food in Rome.
From ancient famous dishes to the likes of fried risotto balls dripping with fresh mozzarella cheese to a hybrid of pizza and calzone filled with signature Roman tastes. Perhaps you'd like to get your own Italian pizza, go by the local corner shop and pick up a big bottle of beer and head on out to Piazza Madonna dei Monti for a nice outdoor lunch under the Roman sun.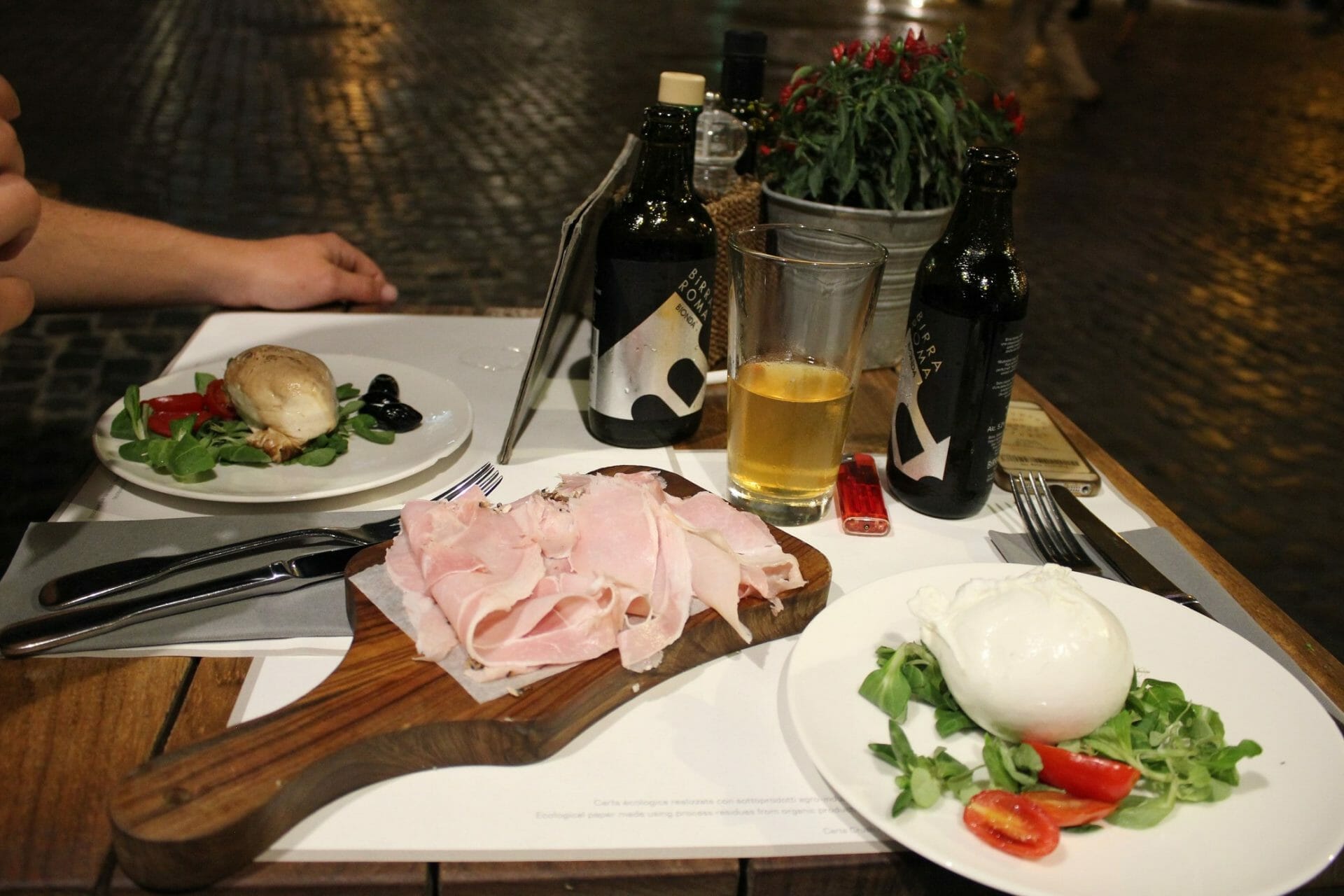 Stay in Rome best neighbourhoods 
Once you're in the city, you'll need some decent accommodation, and a good suggestion would be to stay somewhere in the most popular tourist area between the Piazza Navona, Piazza Venezia and Piazza del Popolo.
Call up an agency that rents apartments, villas, restored farmhouses, and even castles, throughout Rome from the U.S if you're planning way ahead. In the U.K., contact Cottages to Castles.
One of the most reasonably priced agencies is Villas and Apartments Abroad, Ltd. Vacanze in Italia handles hundreds of rather upscale rentals.
Travel tips for Rome Airport Transfers
Now, once you know what to do in Rome and how to do it by stretching your budget, you will want to get to Rome directly from the Airport. Getting to Rome from the US is fairly easy, as several airlines offer nonstop flights from major US cities such as New York, Newark, Chicago and Miami. Here's how to book a cheap flight to Rome, Italy.
Similarly, you can catch a flight from all the major capitals in the UK, Canada, Australia, New Zealand to Fiumicino airport.
Rome has two airports, Fiumicino and Ciampino. Find which Rome international airports is the best to fly into depending on your budget and where you're coming from.
Once at the airport, you'll need a ride to the city of Rome, a mere 23 km's away from the airport. The Leonardo Express is a direct train that connects Fiumicino airport and Termini Station in Rome in 30 minutes – and tickets costs 14 euros each way.
However, if you want a more convenient and hassle-free way to get to your destination, consider booking an airport transfer through Online Travel Card.
Trust me, trying to find a taxi or navigate the public transportation system after a long flight is not the way you want to start your Roman holiday. But with Online Travel Card, an experienced driver will be waiting for you at the arrival hall with a sign bearing your name.
And the best part? You won't have to pay until you meet your driver and arrive at your destination. It's stress-free travel at its finest!
Alternatively, the Regional FL1 Train connects the airport with other stations in Rome like Tiburtina, and from there you can take the metro to the city central.
Then, for the more budget-conscious, the cheapest way to travel between Fiumicino airport and Rome's city center is by hopping on a shuttle bus at a mere 6 Euros and make 2 stops with a traveling time of 55 minutes depending on traffic.
Remember to get your Roma Pass for 72 hours which includes public transport, museum and tourist entrances as mentioned before. Or, you could get around Rome the authentic Roman way and rent an old car such as a Fiat or a Vespa scooter!
Travel tips for Rome Public Transport
Rome public transport network is really great and serves many stops around Rome. If you stay 3 days in Rome, you should consider getting your 72-hours public transport card. This is interesting if you won't buy any travel pass. As stated above, some travel passes include the transport.
Final travel tips for your upcoming trip to Rome
Planning and making use of all the best possible resources is an essential part of making the most of your trip to Rome. With that in mind, let's recap this quick checklist to help make sure you get the most out of your time and money in glorious Rome:
Tips that will help you save time and money:
      Flights and accommodation: By using the tips and tricks for traveling Rome as provided in this article, you need to plan and book your departure dates and where to stay.
      Itinerary: Decide which attractions you really want to visit based on the above suggestions, and feel free to add your own ideas
      

Omnia Vatican Pass and Roma Pass

: Decide whether either or both of these will be suited for you, and be sure to purchase it in advance.
      If you're not getting any of the Roman passes mentioned here, make sure to sort out your reservations in advance for all the attractions you want to visit. In particular, the best suggestion would be to book in advance for the Vatican, the Coliseum and the Borghese Gallery.
And last but certainly not least, enjoy your trip and eat tons of Gelato!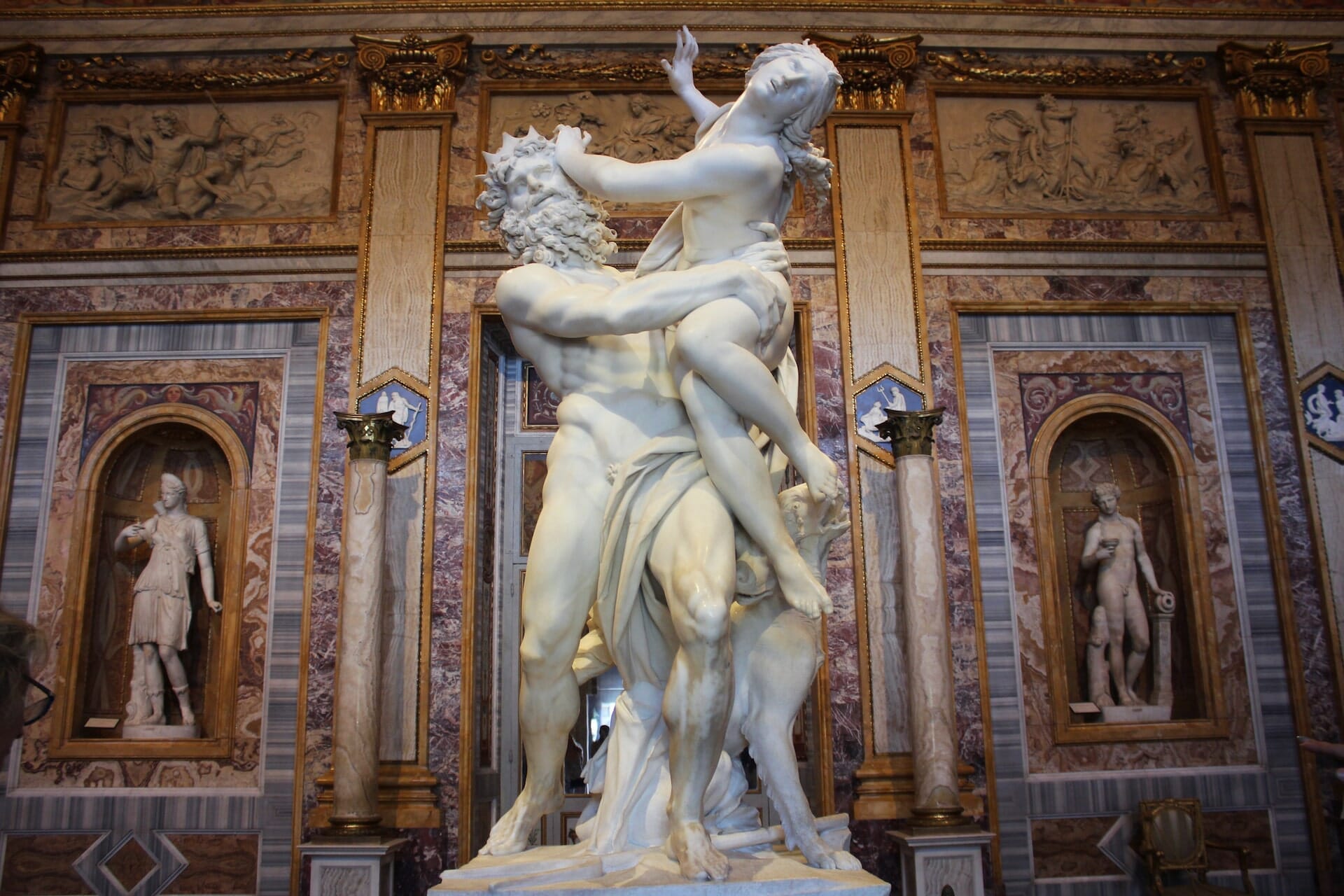 In conclusion, having read all the above, you should now be able to prepare your trip and optimize your time and budget for your trip to Rome accordingly. Rome, once considered to be the one and only true capital of the world, is a wonderful and visually enticing city to visit.