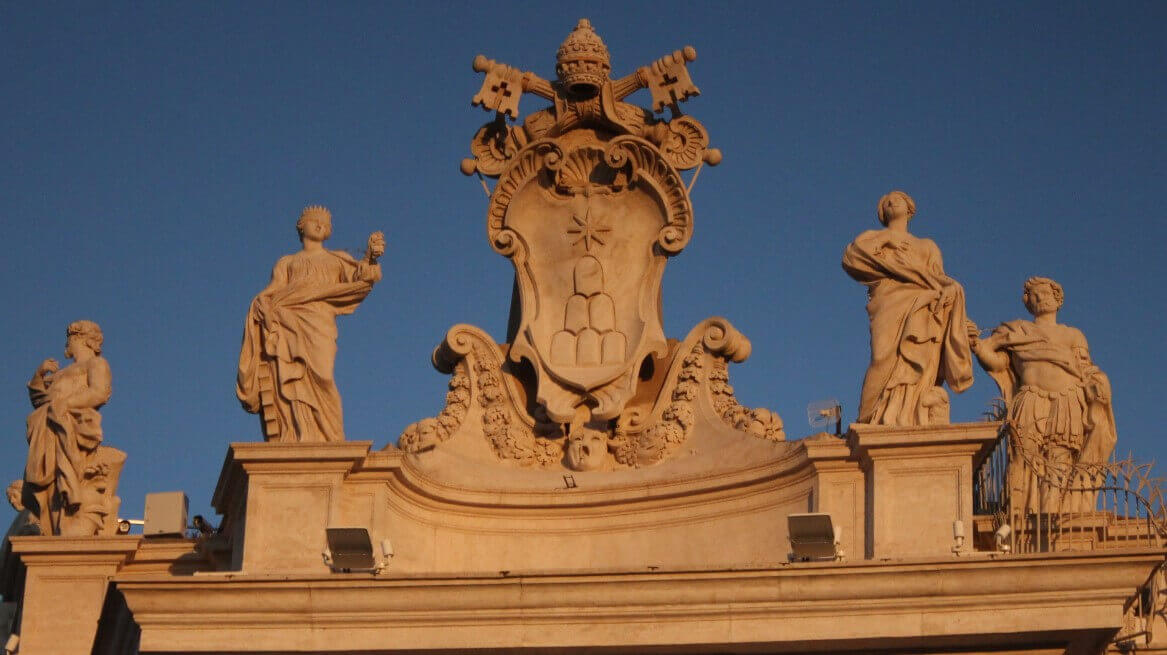 Easter in Rome: Tips on How to Spend Perfect Holiday
---
The days surrounding the weekend of Easter have a special place in the hearts of Rome's citizens. Of course, the presence of the nearby Vatican City makes the experience even more special. Known as Holy Week, the celebrations kick off the Sunday before Easter in Rome on Palm Sunday and continue through to Easter Monday.
Usually, it's a pretty big affair, with visitors and pilgrims coming from all over Europe and beyond!
Why tourists visit Rome on Easter Weekend
The week before Easter sees the most tourists, whilst the days around Easter Sunday are crowded more with pilgrims. Either way, visitors come to catch a glimpse of the Pope leading one of the many celebratory masses, to see the parades, or to continue to explore the rest of Rome which will keep most of the usual attractions open during Easter. This is true even on Easter Sunday and Monday when shops are closed for the official holiday.
Explore our FREE Guide of Rome on your mobile
Easter Celebrations in Rome – Holy Week
Let's take a look at the actual celebrations in Rome over Holy Week.
Palm Sunday kicks off the most important religious festival of the year for the Catholic Church. Like many of the celebrations, St Peter's Square is the focal point. The Pope will hold a mass here at 9.30am and you may see locals carrying olive branches around. That's because they can't get their hands on actual palm branches to reenact or celebrate Jesus' triumphal arrival in Jerusalem.
The Thursday before Easter is the next big event. At 9.30am there is a Holy Thursday Mass in Rome conducted by the Pope in St Peter's Basilica. Later, that evening, a commemoration of the washing of Jesus' feet takes place in the St John Lateran Basilica at 17.30pm.
This is the big one, and one replicated all over the world. At 17.30pm the Pope holds another mass in St Peter's Basilica before the main event – the Via Crucis or "Stations of the Cross". Beginning at 21.15pm, the Pope leads a procession through the 14 stations of the cross, reciting a short mass at each point. The crowds are led by a huge brightly lit cross.
A mass at 20.30pm, during which non-catholic converts to the faith take part in an acceptance ceremony to the church.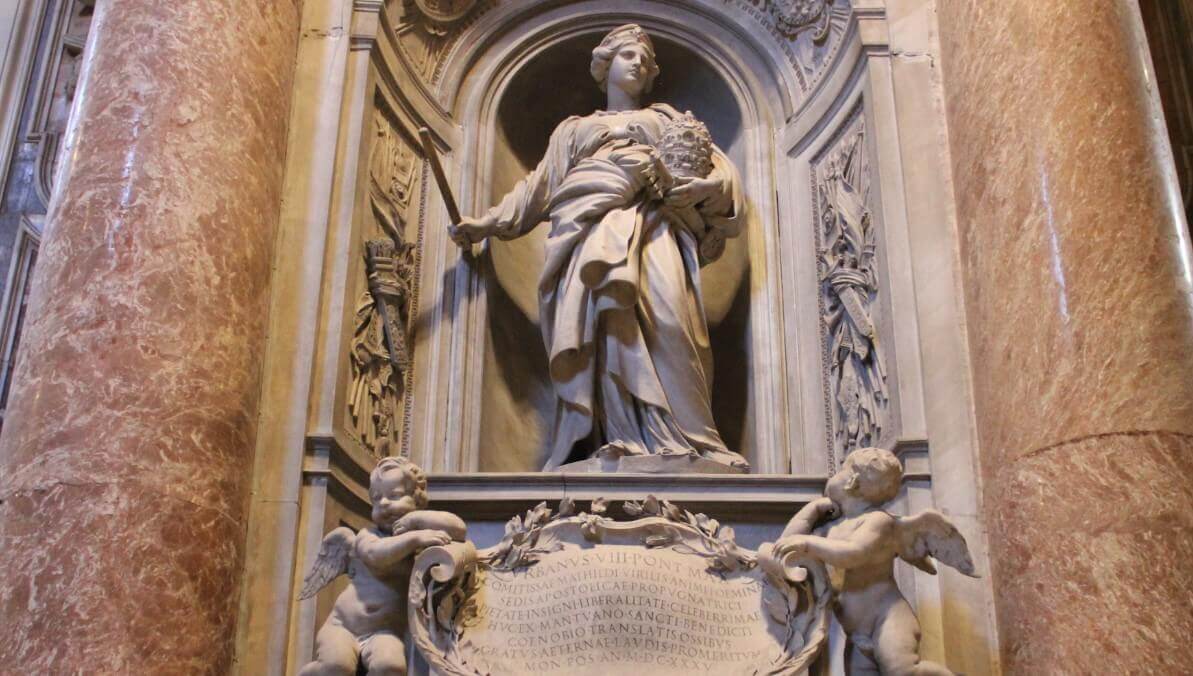 At 10.15am the mass that the faithful have been waiting for takes place in St Peter's Square. It is usually quite packed with pilgrims, so make sure you get your ticket and arrive well in advance. At midday he will then deliver the famous Urbi et Orbi greeting to the world, which is done annually at both Christmas and Easter.
Another mass at noon in St Peter's Square, but Easter Monday is marked by a bank holiday. So, expect the city to be a little quieter. Locals use the opportunity to get out for walks and picnic lunches, to meet with friends and enjoy each other's company. Luckily, for tourists, the majority of the usual attractions are still open so there will be plenty to do.
Weather in Rome at Easter – What to expect
Generally mild and starting to get sunny, the weather in Rome at Easter is known to be changeable. You should come prepared for rain, and cool temperatures. However, there have been times we have been there in shorts and Tshirts! So it is fair to say the weather is not that predictable and you should be prepared for all eventualities.
Tip – You can leave the big heavy winter coat at home though and bring a raincoat that you can layer under in case of cold weather. April can see highs of up to 18 degrees celsius or even more if you are lucky.
But, weather data shows that there will be rainfall on at least 8 days of the month, so come prepared. Oh, and bring good walking shoes too. Rome's ancient streets and attractions can get slippery when it rains.
Three Easter Facts in Rome few people know
1 – It's not as crowded as you think
The week before Easter Sunday is busier than usual, with school holidays and visitors. But the actual Easter weekend seems to be lighter than you would expect. Whilst the others head to mass, use the opportunity to take in the rest of the city!
Not all espresso and biscotti. Easter Brunch in Rome is a real celebration. Salami, eggs and cheese feature heavily here. This is a special family time, during which locals get together at a restaurant or at someone's home. If you want to take part in this tradition make sure you book a table in advance.
Whilst in the rest of Europe many attractions are closed, and certainly the shops are closed in Rome, there is still plenty to do. There are a few limited opening hours at the Basilica, and the big shops will be closed on Easter Sunday and Easter Monday. But other than that, it is business as usual.
What to do in Rome at Easter
Visit a mass – Try to get to the Maundy Tuesday Mass or the Easter Saturday one, which are less crowded
Book an Easter Brunch – One of the traditional family things to do on Easter Sunday, make sure you reserve a table well in advance
Explore Rome – Keep up the usual sightseeing itinerary! The vast majority of Rome's great attractions are open at Easter. The Vatican Museums are closed however on Easter Sunday and Easter Monday
What's open at Easter in Rome?
Colosseum opening hours at Easter
Open over Easter, however note that it will close early on Good Friday (not open in the afternoon). It is usually open from 8.30am to 6.15pm. Check out the usual opening hours and the full guide to the Colosseum in Rome before you go.
Pantheon Rome opening hours at Easter
The Pantheon is open at Easter (in fact, it is closed only 1st Jan, 1st May and 25th December). There will be special hours in operation though, and the last admission will be 12.45pm.
Vatican Museums opening hours at Easter
The Vatican Museums will be closed to visitors on Easter Sunday and Easter Monday. Otherwise, it is open as usual from 9am to 4pm.
St Peter's Basilica will be open at usual opening hours (7am to 7pm) throughout Easter. Note however that it will close for the Vatican Easter services being held, and will only reopen when the crowds disperse.
Here are the times the church will be closed:
Palm Sunday from 9.30am (probably opening again around midday )
Maundy Thursday from 9.30am (visit in the afternoon)
Good Friday from 17:00, you will be asked to leave earlier than this if you are in the Basilica
Easter Sunday has 2 events – the mass and then the Pope's speech known as "Urbi et Orbi" . So don't try to visit until at least 2pm.
Easter Monday, mass is held at midday, so plan to visit around 2pm or later.
Where to eat during Easter Sunday in Rome?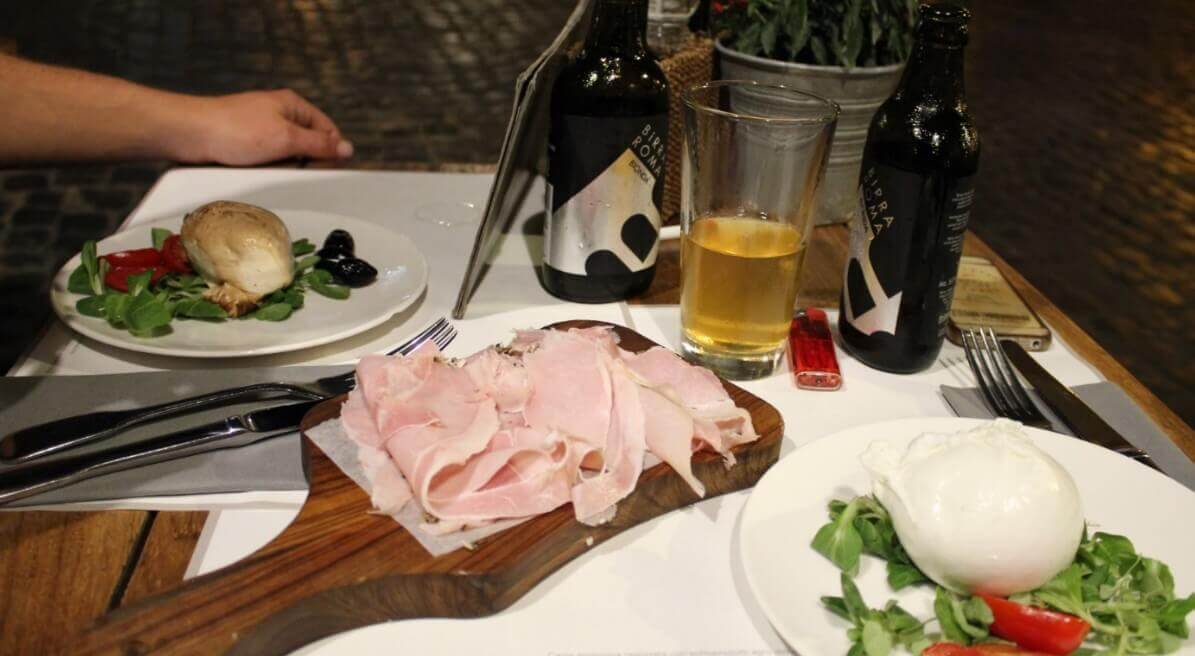 Eating in Rome on Easter Sunday is a tradition you need to enjoy! Check out some of the high points here.
This is a big family affair in Italy. In Rome, book a brunch table that will include eggs, artichokes, salami and a delicious sweet beaten pizza cake. Try Bakery House on Via Riano 11, or Proloco in Trastevere.
Easter Monday is the time for a family picnic in a piazza or park. Pack something up and head to the Villa Borghese or one of Rome's stunning piazzas.
A favourite of many when in Rome, a walking food tour will give you insights into the seasonal delights of spring. You can either book one with a guide or download your own. Make sure to bring an empty stomach!
Where to sleep during Holy Week in Rome?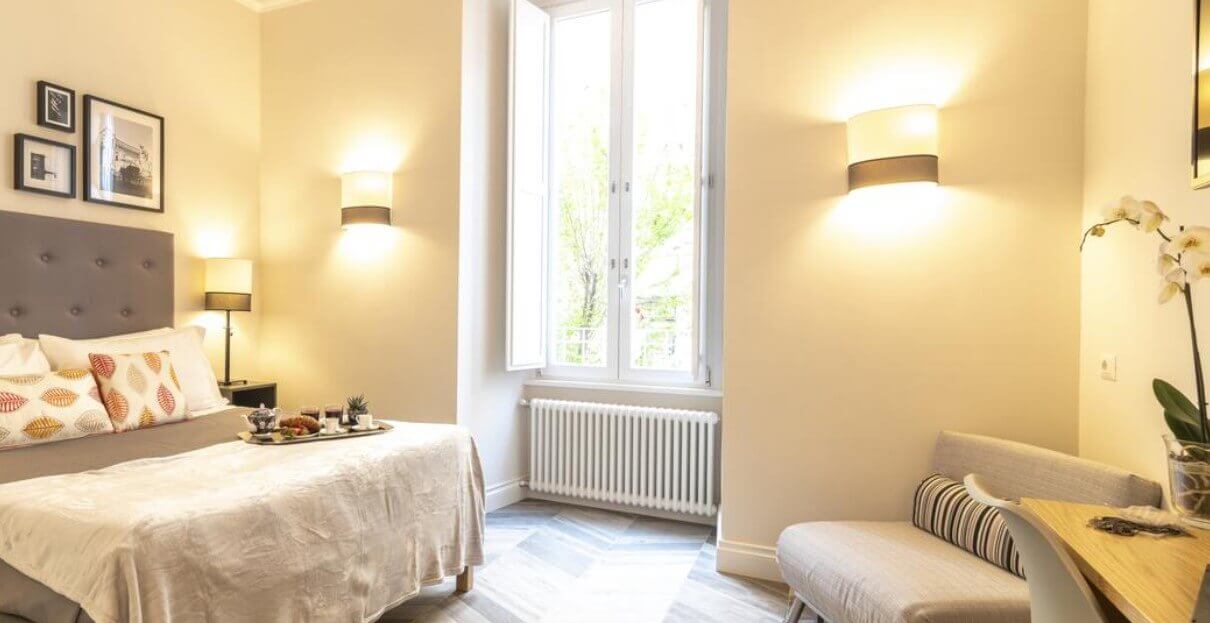 Given that there is actually special accommodation tailored for pilgrims and those coming especially to see the Vatican Easter Services, you'll find plenty of choice in the standard hotels. Here are a few great picks for hotels and other accommodation in Rome during Easter.
All You Need Is Rome Guest House
This charming guest house is located within the Prati neighbourhood near the Vatican. Modern decor, amazing location and a low price make this an excellent choice for those on a budget. Rooms for under €50 per night during April.
Also in the Prati area, and right in the thick of the action, the Eccelso Hotel offers stunning accommodation and a great breakfast for around €60 per night during April.
If you fancy apartment life instead, here's one for you. Great for families or those catching up with each other, you can cook, relax and enjoy Rome at your own pace. Check out this cool apartment with amazing decor for around €70 per night during the month of April in Rome.
Frequently asked questions about Rome in Easter

Here is a collection of the top questions we receive about Easter in Rome.
Are all museums closed on Easter in Rome?
Now! The great thing about Easter in Rome is that the majority of the attractions are open. THe Vatican Easter services in St Peter's Basilica will mean the church is closed at certain times. The Vatican Museum will be closed on Easter Sunday and Monday too.
Are shops open on Easter Sunday in Rome?
Easter Sunday, and Easter Monday, will see the majority of shops shut in Rome for the bank holiday.
Is it good to be in Rome on Easter weekend?
Easter weekend will be busy with pilgrims and visitors to the city coming for mass. If you are interested in either taking part in the celebrations, or perhaps touring the city during this time, then yes!
Will tourist attractions be open in Rome during Easter?
The majority of tourist attractions will be open! Make sure you check in advance about opening hours and restrictions. This is true especially for St Peter's Basilica where there will be lots of masses held over the Easter period.
Is it crowded in Rome during Easter?
Rome is generally pretty busy from the end of March, however the crowd levels are nowhere near those experienced in the summer. The week leading up to Easter is busy as it is the school holidays for many countries in Europe.
Easter in Rome can be a really special time! If you are looking forward to attending mass or perhaps watching a parade, then there is no better time to visit! Check out the full scope of the things to do in Rome during your visit. Please let us know how you found the experience of Rome during Easter!