What to Wear & Pack for Rome: Tips from Locals
---
A trip to Rome is a dream for many. But on top of planning your logistics, hotels and sightseeing activities you will need to be sure to bring the right gear! Let's explore what to wear for the weather in Rome in July, December and all the possibilities in between!
Important to Know about Rome Street Style
There's a bit of a competition between the french and the Italians as to who is more stylish! If you want to fit in when in Rome, then follow some of these tips for dressing like a Roman:
Casual is out. Fashion conscious Romans don't do baggy, or tracksuits. Jeans maybe at a stretch, if they are nicely tailored
Shoes for Rome should be equally fashionable – a cheap pair of flip flops, even a nice pair of havaianas – will give you away as a tourist
You may think black is the en vogue colour of choice, although this may be more of a Parisian thing. For Italy, classic nudes are also in, but also daring colours!
Your accessories are as important as the outfit. Leave your old rucksack at home – if you want to dress like a local a stylish bag will be the norm for women.
To be comfortable – especially in the warmer summer months – think tailored pants, dresses and light shirts
What to Wear in Rome in Spring for Sightseeing
The spring months in Rome can cover a wide range of temperatures. From early March, which may be warm enough for lighter clothes during the day through to the end of May which can be positively summery, there's a lot of different gear required.
When visiting Rome in March, make sure you have gear that will protect you in case of rain and cold nights. In Rome in April you will need to be able to layer up or down depending on the situation. And when deciding what to wear in Rome, Italy in May you can nearly abandon all the trappings of spring as summer is fast approaching.
Bring good shoes – flip flops will not do if it rains, even in May – and ensure you have a coverup for the night time. In March and April you will likely need a coat if you sit outside. In May, you may be able to get away with a shawl for women or a jumper for men.
The good news about March, April and May in Rome is that the weather is warm but not stifling hot. This means that you will likely not be stuck sweating in an outfit that turned out to be too warm. For men, you may want to throw in a pair of shorts, women maybe a dress or skirt, just in case you get a particularly warm day.
Don't Forget to Try Our Free Guide of Rome on Your Mobile
Rome Summer Street Style for Sightseeing
Deciding what to wear in Rome in August – or June and what to pack for Rome in July for that matter – can be a bit more straightforward. You won't need to lug heavy winter gear around. You can bring light shoes – even flip flops (despite our fashion guidance above!). During the evenings you may get away with just a tshirt, and the mornings will be warm enough to not need to layer up either.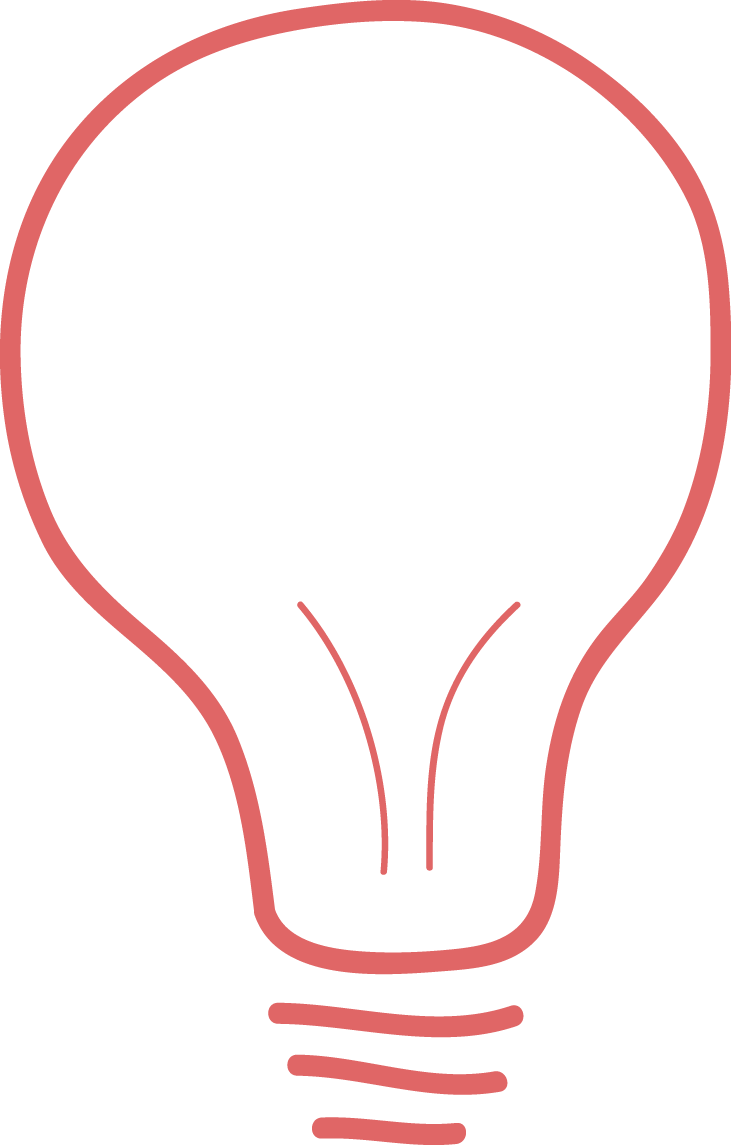 Tip For men, slacks and shorts as well as polo shorts will do well. For the ladies, what about a few beautiful summer dresses and a nice pashmina for the evenings?
A word of note for the summer months – whilst it can be unbearably hot in Rome in the summer, please pay attention to the dress code in the Vatican and the other churches you may visit. If you are going for a less is more approach make sure you bring the required coverups with you for entering holy buildings.
What to Wear Sightseeing in Rome in Fall
As autumn approaches you may not notice any great difference. Visiting Rome in September can still feel positively summery. Working out what to wear in Rome in early October too isn't that difficult. As the end of the month approaches however you will need to start thinking about layers and a good coat for the evenings.
For men, bring a few jumpers and light jackets. Ladies too will probably still get away with summer dresses but will need to team these with something warmer for the evenings.
Rome in Winter – What to Wear for Sightseeing
Wondering what clothes to wear in Rome in January? Wonder no more – check out the detailed guide to the weather in Rome in January here. You will definitely need a coat for Rome for the months of November, December, January. You will also need to work out what to pack for Rome in February.
Tips for winter weather in Rome? Whilst it can be cold outdoors you may find places like restaurants, museums and other indoor attractions pretty warm. So make sure that you have layers that you can remove when going indoors. Footwear too for men and women should be appropriate for wet weather – nothing worse than slipping and tripping your way around the ruins!
Dress Code for Certain Places in Rome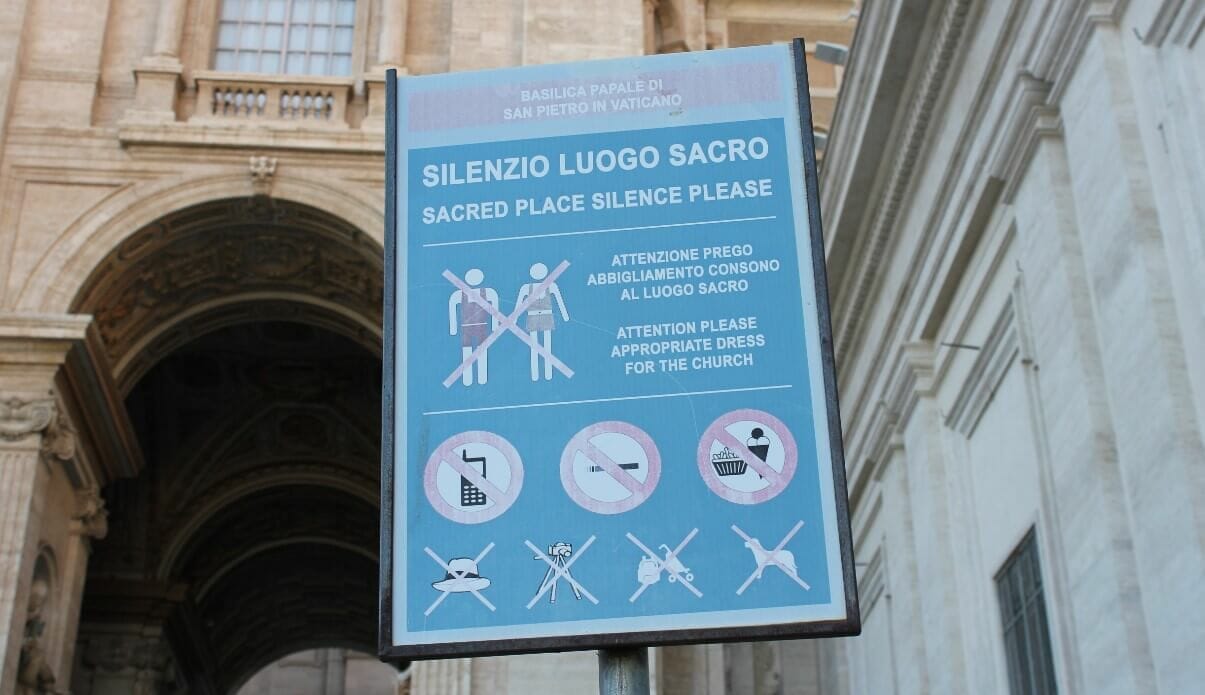 Rome is a pretty easy going city. Whilst you will want to keep your swimwear for the beach – this is a major city after all – you can pretty much wear what you want.
The exceptions are of course the holy sites of the Vatican and other churches. Here, you need to adopt a dress code that is in keeping with the sanctity of the buildings. Here are some tips below.
Colosseum Rome Dress Code
There is no dress code requirement for the Colosseum. But, we do recommend really good walking shoes. There is a lot of ground to cover! Stay clear of flip flops and heels. Good hiking shoes with ankle support are the best option for long days exploring, no matter what season. In the summer, make sure you also bring plenty of water with you.
Being the centre of one of the world's major religions, it is no surprise that the Vatican carries a dress code. The aim is to ensure that no unnecessary flesh is exposed in this holy place.
For women and men this means that lower legs and arms should be covered. There is no requirement to cover your hair. In addition, try to dress respectably – that means no ripped jeans, no tattoos on display, and no inappropriate slogans. Check out the full guide to the Vatican Dress Code here.
For visiting churches in Rome – either the Vatican's off site churches within the city, or any other, best to adopt the same policy as indicated in the Vatican Dress Code. That way, you will not run the risk of offending anyone.
What to Wear Clubbing in Rome
You may be surprised at how casual the clubbing scene is in Rome. For guys, a nice pair of jeans or slacks with a good shirt will suffice. Ladies can never go wrong with a little black (or other coloured) dress. But a smart pair of trousers and nice top are also perfectly acceptable.
What to Wear to a Wedding in Rome
Rome's mild winter climate and warm summer months means that ladies cannot go wrong with a dress and coverup no matter what season. For guys, a smart suit will be fine. However, if you are invited to a really upscale wedding a 3 piece suit or tails may be more appropriate for the men, with a boutique dress from the Via Condotti a good option for the ladies.
No official code here either, however for the men a dark suit is traditional and ladies typically don a beautiful dress. Either way, don't be tempted to rock up in jeans or shorts and flip flops!
What to Wear When Going out in Rome
The answer to this question entirely depends on where you are going and when! For touring the Roman Forum or Colosseum in the middle of August you need to go light and casual. Out for dinner on a roof terrace in May?
Bring a smart jacket. Christmas shopping? A hat and gloves perhaps. Don't worry about all this – we have summarised everything you need to know about Rome's weather here so you can plan.
Safety Tricks and Gear for Roman Tourists – our Top 3 Picks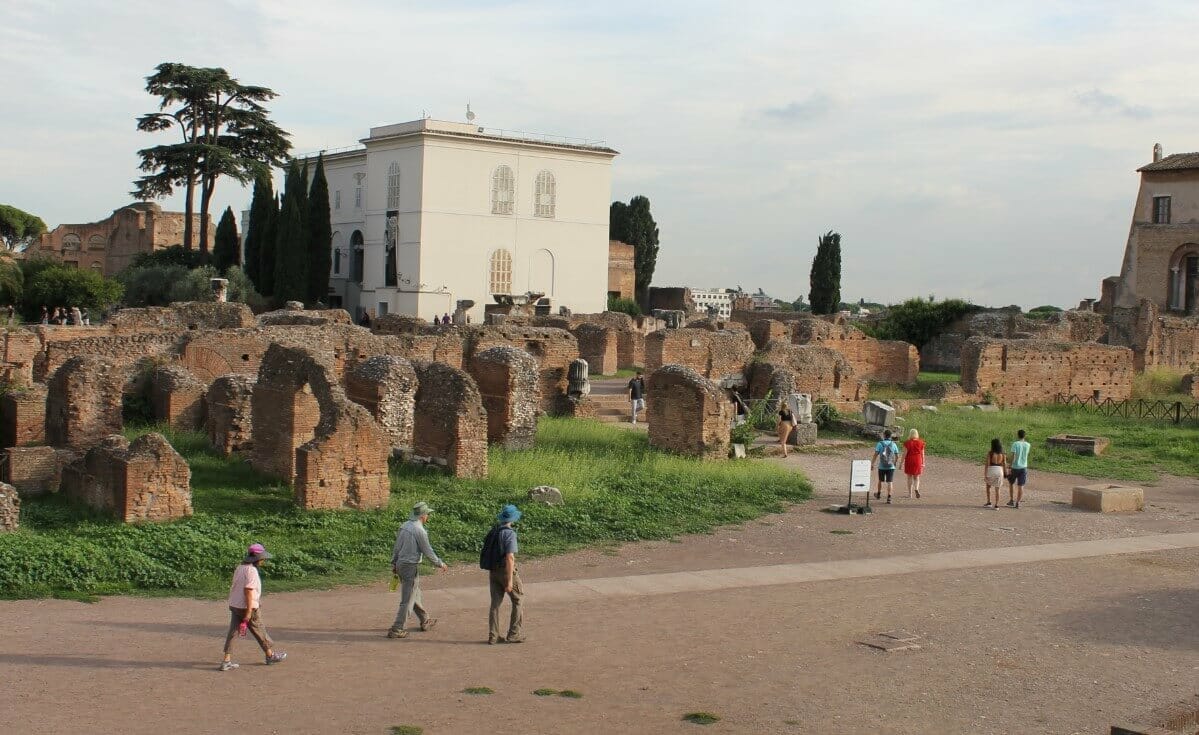 Rome is a pretty safe city despite its size. However, the sheer number of tourists make it a magnet for petty thieves and pickpockets. Not unlike Barcelona or Paris, you need to keep your wits about you and you will be just fine. If you wish, stock up on some extra security gear – here are some of our top picks.
Keep your money safe and hidden in an accessible but discrete place with this money belt. There is nothing worse than rifling through an open bag and then opening your wallet in front of thousands. Keep it hidden and the temptation for theft goes away.
Worried about your entire bag getting lifted? Then consider getting an anti-theft backpack. These sorts of bags typically have the zips hidden, so you can wear it on your back without worry.
Great idea for those who are concerned about their credit card details getting swiped. These wallets block a theft software from stealing your credit card information. Plus they look pretty stylish too.
Unnecessary Things You Can Leave at Home – What to Pack for Rome
towels – your accommodation should have them
shampoo – your hotel should generally provide this unless you are in self catering accommodation
stilettos! try walking on cobbles on those…
a completely full suitcase – where are you going to put all your souvenirs!
Frequently Asked Questions about What to Wear in Rome
Can you wear leggings or sandals to the Vatican City?
Yes you can. Whilst there is a dress code in force for the Vatican City this refers to showing too much skin - eg shoulders, bust or upper legs, Leggings and sandals should be just fine.
Do men wear shorts in Rome?
Can men wear shorts in Rome? Yes. However the majority of men you see wearing shorts in Rome will be tourists! Roman men don't wear them that much for some reason.
What to wear at night in Rome if you are a tourist?
Unless you are going to a fancy restaurant, the opera or some posh event you can pretty much wear what you wore during the day. Try to stay discrete - wandering around with a huge backpack and a selfie stick plus a map will quickly single you out as a tourist.
What to wear in Rome in the rain?
A raincoat, even one of those fold up ones, will serve you just fine in Rome when it rains. Do not think of wearing flip flops! The ancient streets can get pretty slippery when wet.
Now you know all there is about what to wear in Rome it is time to get to planning the rest of your trip. Visit some of our other resources to help you decide if a city pass is worth it for you, which markets to visit and how to book skip the line tickets to Rome's top attractions.